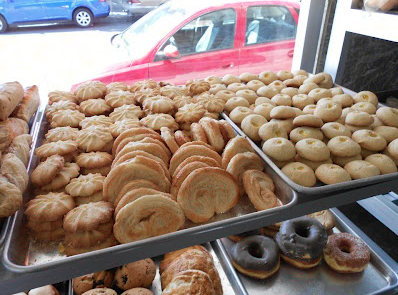 While you're volunteering abroad in Mexico (or just there for a trip) you can't miss out on visiting one of the Panderias … or bakeries. Here's your go-to guide on what to order.
In case you're not sure about a semester abroad in Mexico, here's one more thing to convince you: the food. As if the gorgeous beaches, darling kiddos, awesome weekend vacations and rad culture aren't enough, Mexico has awesome food. And while our ILP volunteers rave about the tacos, there are some real hidden gems in the local bakeries you will see all over.
Love the idea of spending time in this country? How about volunteering in Mexico? We have info about what a typical day looks like and other answers to your questions.
Now that you're set to spend a couple months in Mexico, you'll be able to try allll these favorites (courtesy of Sara, a former ILP Mexico volunteer):
A Bit About Pan
"The word Pan means bread, and so literally it is just ALL bread. Everything in the Panaderia is pan, maybe a few cookies, but people still call it pan, not cookies. It is kind of weird, and when you ask someone what this or that is, they will always just answer 'pan', so it can be kind of frustrating to not know the exact name.
"Pan is SO so cheap, usually one piece of pan is about 2 or 3 pesos, which comes out to be less than a quarter, maybe 15 cents, VERY cheap. Basically you can get a bag full of pan for less than a dollar or 75 cents and it is mostly all delicious. Let me introduce you to how wonderful it all looks..I am only sorry you can't smell it."
"Surprisingly, most panaderias are not open early like bakeries in the U.S. The bread starts rolling out onto the shelves around noon, and the best stuff is usually out around 7 p.m. There are so many kinds I could go on and on, but we will just highlight a few —
The Conche
"A common bread that you can find at even the tiniest panaderias is the conche. They look kind of like seashells, hence the name, and are sweet and soft. On top they have a crumb coat of vanilla, chocolate or strawberry, and the bright red one is just sugar. These are also one of the cheapest, and are popular at breakfast dipped in your warm milk, coffee or hot chocolate."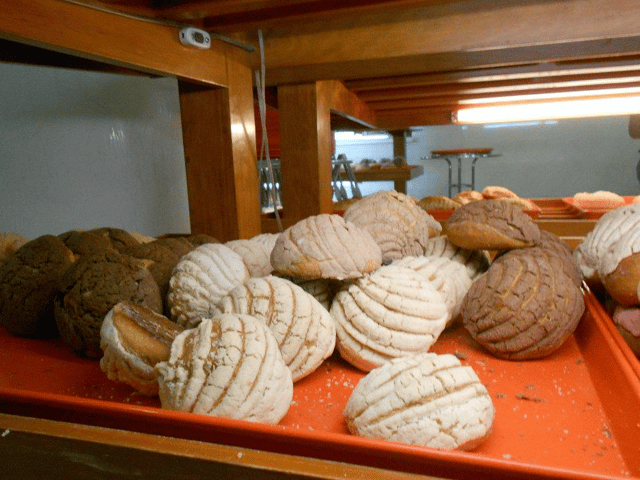 "One of my personal favorites, the oreja, is a thin crispy piece of pan. It is more like a pastry, and it is named oreja, meaning ear, because it resembles an elephant ear. They are usually coated in sugar, and at some places cinnamon sugar which is even better. I like orejas, because they aren't very big or filling like all the other bread."
Yo-Yos
"Another one of my favorites, which are usually common at every single panaderia are yo-yos. I absolutely love them, so much that I have to limit myself to only buying them once in a while, like on Saturdays or something. They really are delicious. They are very soft, and covered in a sugary cream, with sugar stuck to it. Then in between the two sides of the 'yo yo' it has a creme filling, which is slightly like frosting. The only time yo-yos aren't good is if the bottom of one of the 'yos' was burnt, because burnt bread can be covered up with creme and then it still won't taste good. But you would never know when you went to buy it, so watch out!"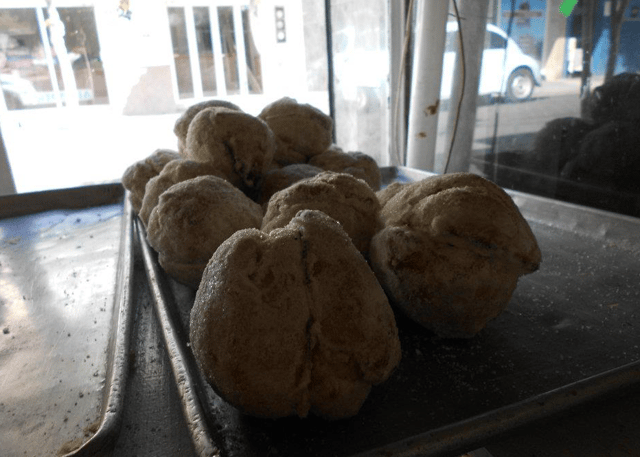 (Not sure the name, but they are tasty!)
"Lastly, these are my host mom's favorite. I see her get them ALL the time. I don't know what it is. These both are pretty much the same thing, just different shapes, and sizes. There are two butter cookies slapped together with a little frosting and that is it people. I don't really consider it pan, because like I said, they are cookies, not bread like at all, but they still taste delicious."