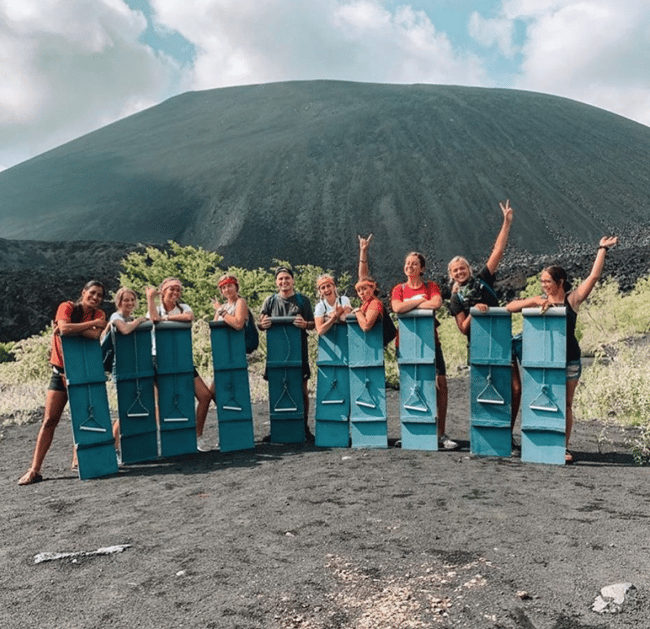 Set up to volunteer with ILP? You'll probably hear all about this ISIC card and how it's a must-have for your semester … but what in the world is it?
Ah, getting ready to go abroad is so exciting! There are pictures to take, about a thousand things to pack, and a few more things to add to your to do list. But one thing you probably aren't thinking about is your travel insurance … don't worry, we have it all set up for you if you're an ILP volunteer.


---
Thinking about going abroad?
Get more info about volunteering with us.
---
You'll hear more than a few references with the ISIC card when you're applying and getting ready to go to one of our countries all around the world. And this is your go to guide to what it's all about, why you need it, all the perks, and a few other things. After this post, you'll be an ISIC card pro, and officially ready to go abroad!
What Is An ISIC Card?

What Does It Cover + Any Perks?
How Do I Use It?
Okay, How Do I Order One?
What Is An ISIC Card?
An ISIC card is essentially an international insurance and student ID card that comes with other benefits and discounts. It's globally recognized in over 130 countries, and covers you for things like health insurance, travel insurance, emergency evacuation, and other perks you'll be glad to have if you end up needing them abroad. You can read more about the ISIC card on their website here.
Why Does ILP Recommend It?
After 25+ years of working with volunteers who are getting to ready to go live in another country, we realized that most didn't have adequate insurance and so many volunteers were asking us for advice. We researched high and low for a card with comfortable coverage at a good price (because we know you're on a budget) that we think is a good fit for most of our volunteers. Plus this card comes with more than a few perks which we'll get into later.
While ILP doesn't anticipate any problems along the way, there is always a chance of things going wrong when you're dealing with airlines, weather, traveling, etc. This insurance can help ease the stress that comes with travel. For example, we have ILP volunteers make claims on luggage or travel delays almost every semester - it's no fun if the airlines misplace your checked bag and you're having to buy toiletries and clothes to cover the time until they get your bag to you! With something like ISIC, you're covered.
Why Do I Need It?
Even if you don't plan on something going wrong abroad, something does happen which is why you'll want travel insurance. Even if it's not something as serious as a medical concern while you're traveling, stuff like losing your bags or trip delays are bound to happen with all those flights to favorite vacation destinations.
No matter where you're volunteering with ILP, you must have some sort of travel insurance that includes a few things (like evacuation in case of an emergency). Many volunteers either don't have insurance or the coverage that includes that (which is really common), so ISIC is a good option.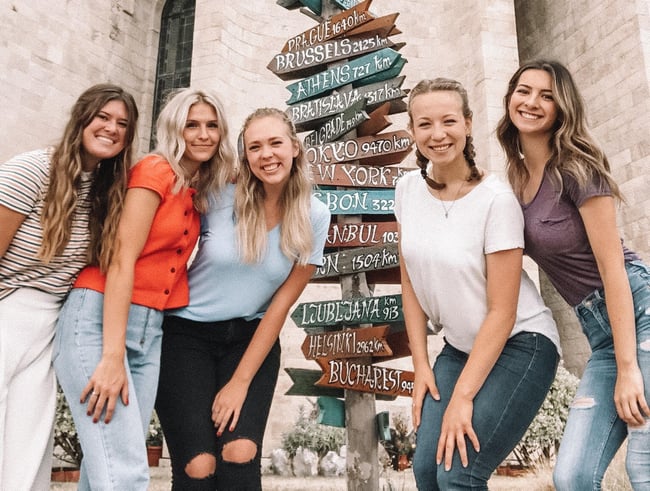 What Does It Cover + Any Perks?
ISIC currently has a couple of plan options available, but we are by and large, the biggest fans of their Premium option. You're good to go on so many things you'll be glad you're covered on, for a bomb price. What if your flight is delayed or cancelled? Your bags get lost and now you're without a suitcase for 3 days? What if you get sick while you're abroad and need to see a doctor? What if your camera gets stolen? With ISIC, you're set.

We have a breakdown of our go-to ISIC Premium coverage perks right here.
The Perk Of Saving Serious Cash Money
Besides acting as travel insurance and some serious peace of mind, ISIC is a huge must-have if you want to save money. Get into museums, cathedrals, palaces, and more for free. Get discounts off of entrance tickets and food. One of the biggest reasons we love ISIC is because between all the discounts you can get.

I've volunteered with ILP twice, once in China and once in Russia and I got the ISIC premium card both times. That meant a 100% entrance to the world-class museum, the Hermitage in St. Petersburg … I went three times so I saved $30 on that museum alone. Half off at some of my favorite Russian museums. Even discounts on some of my favorite restaurants! See a list of ISIC discounts in Russia right here.
In China, it was the same deal. Huge discounts on things like the Forbidden Palace and the Terracotta Warriors, and other ISIC discounts in China. Traveling around in Europe? Get discounts when you're booking bus routes on Flixbus. The list goes on, and on, and on.
I'm talking major, major perks no matter in over 130 countries.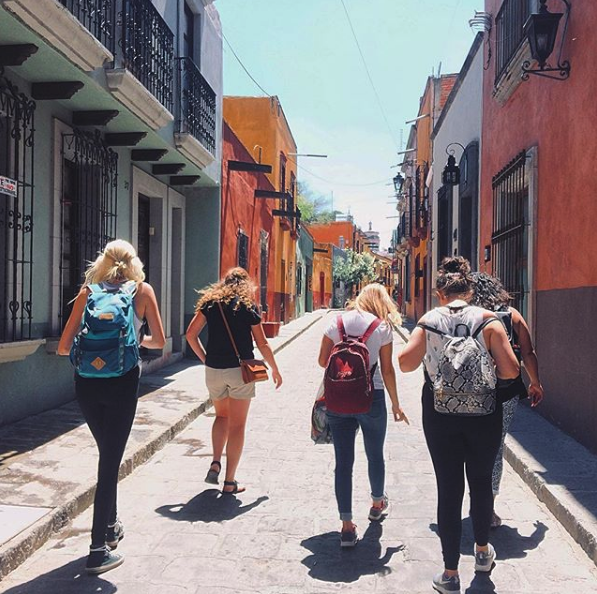 How Do I Use It?
Filing A Claim
Just in case something does come up that you need covered with your ISIC, it's your responsibility to file the claim to make sure you get the perks. The ISIC website has this info at the bottom of the page, but here's more of a breakdown if you visit this post: Making an ISIC insurance claim. Just to be clear, though you purchased your ISIC card through ILP, you'll make your insurance claim through the company ISIC uses, which was Trip Mate at the time this post was written.
Basically you'll need to select your plan number, fill out the info about yourself (like your name, birthday, etc), and the info about the claim you're making.
Using Your Card + The App
To get the discounts we're talking about, you'll just need to show your physical ISIC card when you're traveling. ISIC also has an app which makes it really handy. Just so you know, some places have said you needed to have the physical card with you, but others are fine if you just show them your app.
The app is really easy to use and is actually super cool. You can "store" your card on your phone so vendors can see the front and back of your card off your phone if you don't have the card with you when you are out traveling. That is huge! It's the worst thing if on an adventure you stumble across a cool museum and you would have gotten a student discount if you hadn't forgotten your ISIC card at home.
On the app, there's a discount page that is compiled based on your location so you can get the best deals that are closest to you. Some of the features don't even use Internet, meaning you don't always need WiFi to check out the app while teaching English abroad.
Get it on Google Play here and on the Apple Store here.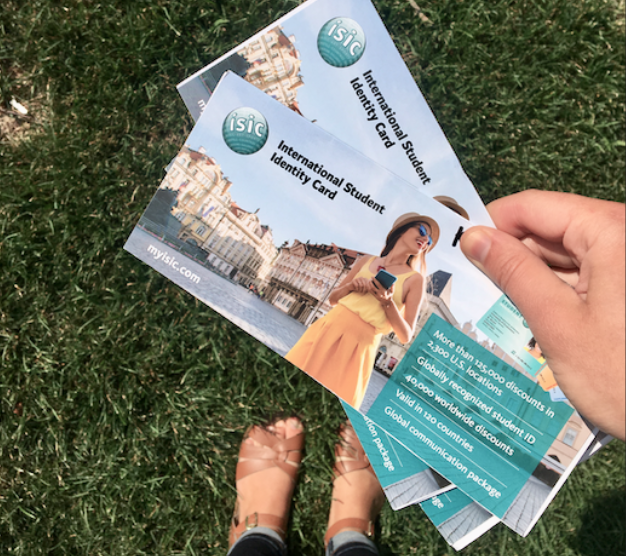 Okay, How Do I Order One?
First off, you must be volunteering with our program (International Language Programs) to order and ISIC card with us.
After you've been accepted as an ILP volunteer, you'll have a representative who will help you get prepared to go live abroad! As part of the process, they'll let you know about requirements needed, like having health insurance, and talk to you about your options. You can let us know at that time if you want to get your ISIC card.
Have questions or want to go ahead and order now? Just give us a call at (801) 374-8854. And again, you must be an ILP volunteer to order the ISIC card through the ILP office.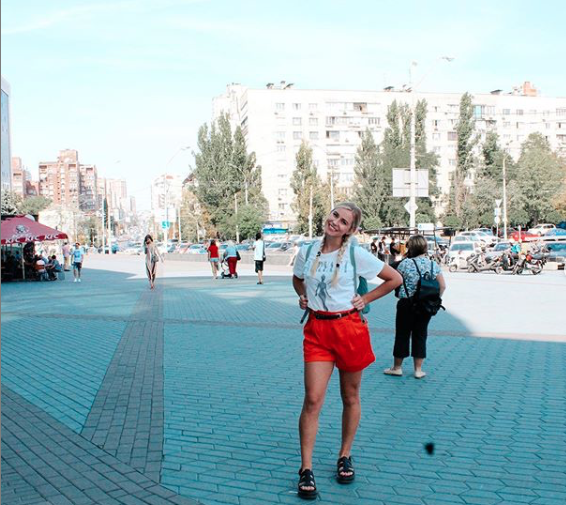 Ready to do some serious traveling?
Come spend a semester volunteering abroad with ILP! We have countries all over the world where you make a difference teaching English, helping in an orphanage, or through other humanitarian projects ... with lots of free time, weekends off, and vacation days so you can do some serious traveling.