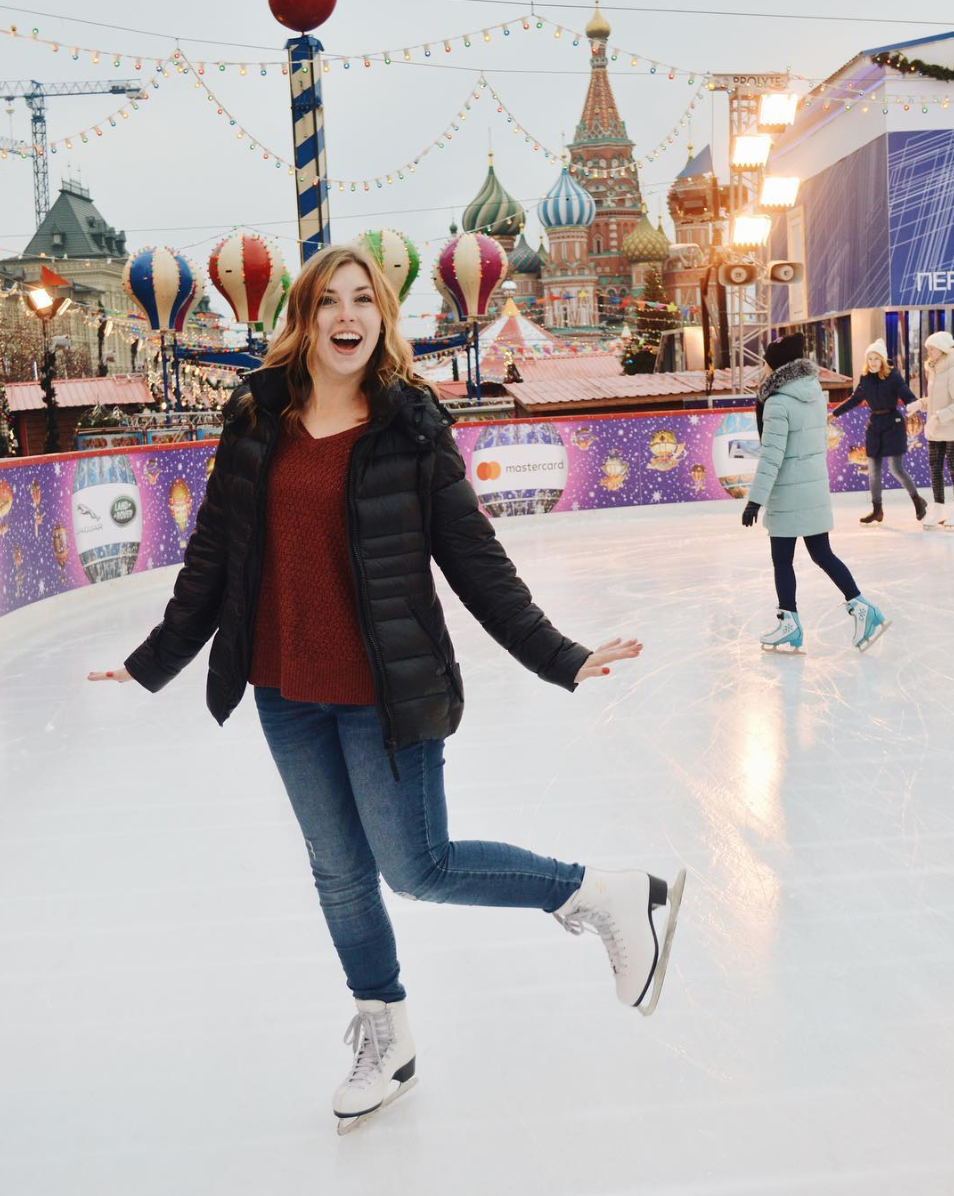 Traveling to Russia? We've got your list of must-do-things started so that you can make the most of your adventure there.
There's so much to cover while you're in Russia. The food is delicious, sites are gorgeous and there's plenty to do.
---
Want to see more of Russia?

Check out all the details on how it works to volunteer in Russia with this guide. We have info on what a typical day looks like, what your program cost includes, and other details.
---
While there are really too many things to list on a simple bucket list when it comes to all the adventures to have and experience in Russia, you'll want to at least have a few in mind to make sure you experience what this country has to offer.
What do I need to see, do, and eat while in Russia?
Visit Red Square
Eat Blini
Ride The Moscow Metro
Take An Overnight Train
Eat Borscht
Go To A Russian Ballet
Visit Onion Dome Churches
Visit Peterhof Palace
Eat Vareniki
Drink A Cup Of Chocolate
Load Up On Souvenirs
Visit Red Square
Visiting Red Square is a absolute must to start your trip in Moscow, Russia. It's where many of the iconic buildings you recognize are from, and a great place to explore. There's a lot to do - make a picture at St. Basil's, visit the Gum, and visit Lenin's Mausoleum, go ice skating (if you're here during the winter).
Here's more tips on exploring it so you don't miss anything while visiting Red Square.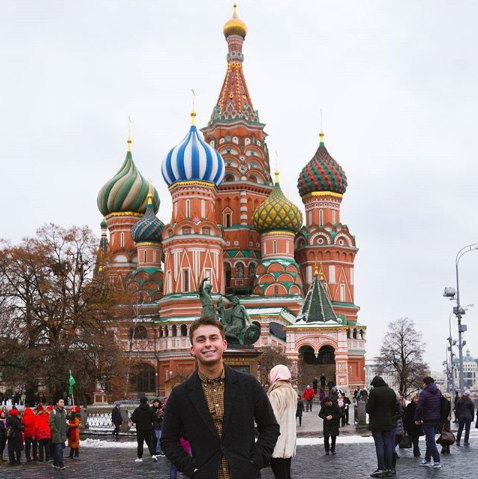 Eat Blini
Mmmm. I dream of Blini! Blini is almost like crepes and is eaten both sweet and savory. You'll most likely have them at your host family's home as an ILP volunteer, but you'll also be able to find them throughout the country at different restaurants. This is truly a classic Russian treat. Eat it as much as you can, you won't regret it!
Once you return home from Russia you'll miss Blini - I promise. Here's a recipe from an ILP volunteer who learned how to make it while in Russia.
Ride The Moscow Metro

Explore the underground part of the city, it's pretty rad! Each metro stop in Moscow is unique and beautiful, and you might even wonder if you just stepped into a museum. Spend some time getting off at random stops and looking at the intricate designs and decorations. Make sure you snap some pictures!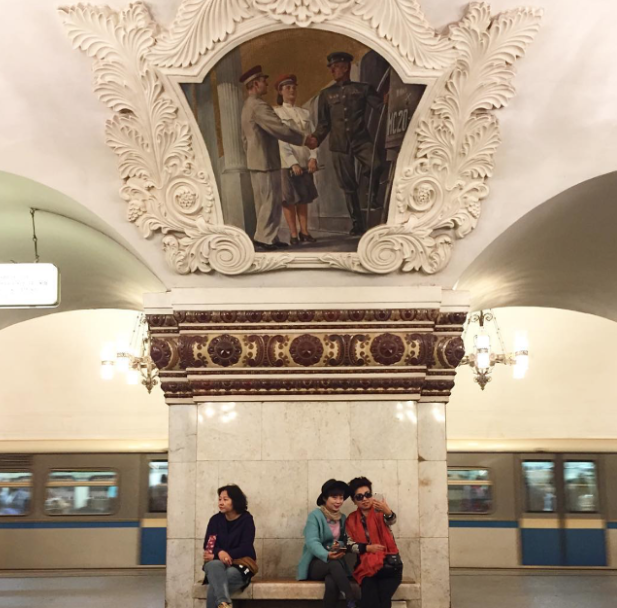 Take An Overnight Train
There are a lot of ways to travel around Russia and one of our favorites is an overnight train. Moscow isn't the only Russian city worth visiting, so after you get your fill of the capital, book a train ticket to our favorite destinations like St Petersburg or Kazan. You have to do it at least once while in Russia!
Eat Borscht
Okay, don't knock it 'til you try it. Borscht is a beet based soup that generally has cabbage, potatoes, and meat. I didn't think I'd like it but it became a favorite of mine. It's a classic meal that you'll likely come across when eating with your local friends. Try a bunch of different ones to see which version is your favorite! Here's a good recipe to try on your own.
Attend A Russian Ballet
You absolutely have to go see the ballet in Russia! Even if that isn't typically your thing, it's a huge experience here. They are beautiful and bonus - because it's a ballet, the language barrier isn't a huge issue. Most cities in Russia will have a ballet or opera theater so just do a little Google search to see what works best for where you're at. Check frequently to see which shows are playing and make sure you go to at least one. Here are some of our favorite ballets.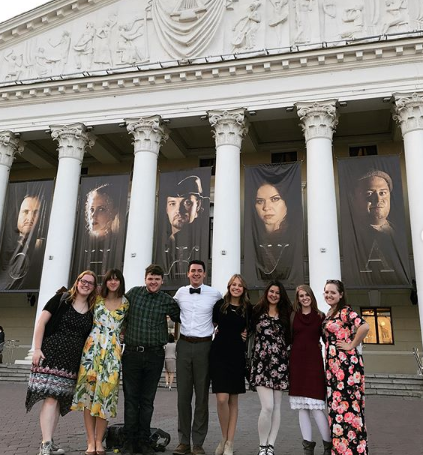 Visit Onion Domes Church
Visit alllll the onion dome churches. You will see a lot of them during your time in Russia, but each is unique and extremely beautiful. Learn their history and visit as many as you can. You'll fall in love with them over, and over again.
Visit Peterhof Palace
Peterhof Palace is truly magical. The palace itself has a lot of history, the landscape is gorgeous (amazing fountains!), and the trip there is so pretty! It's the perfect day trip if you want to do some exploring and feel like you're in a fairy tale!
Eat Vareniki
If I could eat Vareniki very day I would. Vareniki is sort of similar to ravioli ... but also such a unique dish it's hard to explain. My favorite is potato filled but you can find tons of options, savory or sweet! Try them all, and make sure you dip them in sour cream!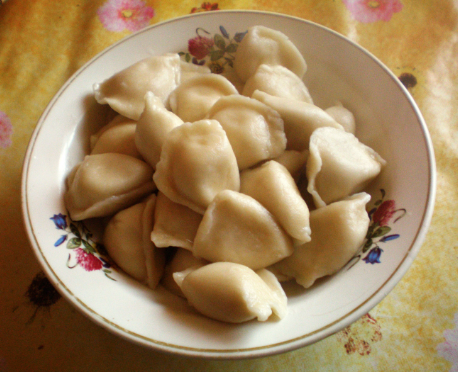 Drink A Cup Of Chocolate
Where are all my chocolate lovers?! You haven't lived until you've tried this. Perfect on a cold day (or any day really right?). Go to a cafe near you and order hot chocolate. Instead of the traditional hot chocolate you may be used to, your cup will come out with straight up melted, rich chocolate. They'll give you a spoon to eat this, and you'll feel like you've died and gone to heaven!
Load Up On Souvenirs
You will definitely want to bring home souvenirs to remember your time in Russia. Some souvenirs are unique to Russia and you'll want to make sure you get those while you can. Here's a list of them here! Most cities will have a souvenir market that you can bargain in to get good deals.
Pssst: In Moscow make sure you check out these places for souvenirs.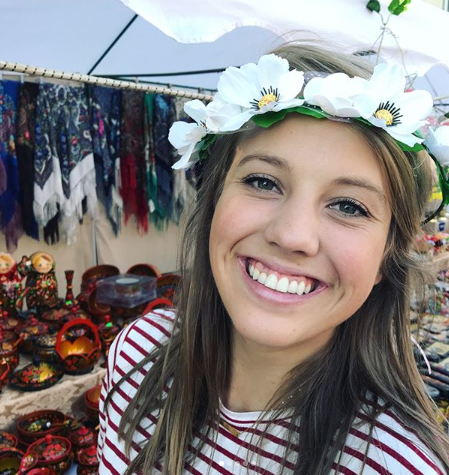 With amazing sites, food, and things to do are you sold on Russia yet? If not, here's more info on what to expect while live there and volunteering with International Language Programs.
Click the button below to learn more about Russia!