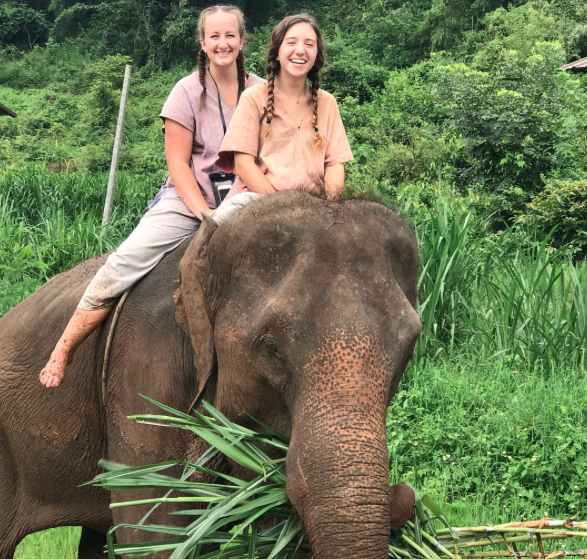 We're pretty sure you can get all of these pictures in a whole semester living abroad, but do you think you can get them all in a single week? Or if you're really up for a challenge, get these 14 photos in a single day.
A semester abroad might seem like a long time, but it goes by quickly! Especially if you spend your free time doing things like watching Netflix when you aren't teaching English or volunteering in an orphanage. To really get the most out of your semester, you gotta take some fun challenges — like a grocery store challenge or a photo scavenger hunt.

Not sure yet what country you'd like to volunteer in? Talk to a rep in the office to learn more about our other incredible countries! How cool does it sound to serve abroad in Thailand, make a difference in Russia or volunteer at an orphanage in Romania?
These are all tasks you can do no matter what ILP country you are living in. To play, you'll just need to grab your group, break up into teams and see who can get the most tasks finished. Make sure you get video or a picture to prove it! Feel free to ad your own challenges, but here are a few to get you started.
Eat a foreign food, snack or fruit …. bonus points if it's a bug!

Picture with a funny translation (I have an entire folder of these when I was a BYU volunteer living in China)

Photo with your country's flag

Learn a phrase in the local language … and use it.

Jump into a body of water




Get a selfie with a local

You, riding 4 different types of transportation

Find an American flag

A license plate with a "Z" on it

Picture of your ILP group on top of your city's tallest building or highest mountain




Draw a local landmark

Get a recipe or mini cooking lesson of a favorite drink or snack you buy on the street

A photo of you with a 3 scoop ice cream cone

Picture with an animal



Think of any more you can add? While you're at it, don't forget to put "photo scavenger" hunt on your ultimate city bucket list to keep you busy while you live abroad ... if you're not sure a semester abroad with International Language Programs right for you, click right there to learn more: