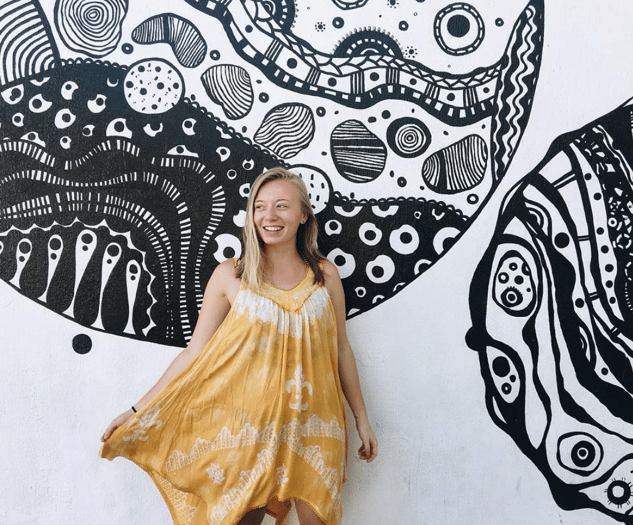 Um… who wouldn't want to take a day trip from their home in Mexico to see a gigantic sombrero and colorful mural? Here's what you need to know before you see this hidden gem.

Hey, hey Mexico volunteers! Sorry to make your idyllic semester abroad just a bit harder … we've found one more rad day trip you can take on the weekends. In case you didn't know this about Mexico, there is tons to do. You'll need to start mapping out your Mexico to-do list now, so you have room for this day trip in between these 8 weekend getaways. And that's not even talking about all the places you go while vacationing in Mexico!
Yep, this country is pretty rad, but don't take our word for it! Come fill out an application and see for yourself.
Now that you've got a whole semester to explore, you've gotta think about seeing this giant sombrero because, well, it's a giant sombrero! Here are the details:
Visit The Graveyard
Search The Serape
Blast Some Music
Visit the Graveyard
Yep, a graveyard. So this giant sombrero is actually part of a mausoleum of one of Mexico's most famous artists. So you'll need to find the tomb of José Alfredo Jiménez to find this gigantic hat. It shouldn't be hard to miss — it's a pretty iconic tomb in a graveyard full of traditional tombstones. The bright colors and size make it easy to find, that's for sure.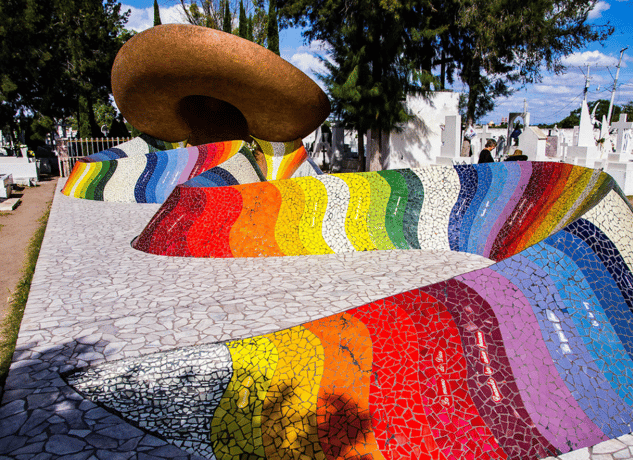 Search the Serape
This traditional style blanket coils around the huge hat, made up of a rainbow of beautiful tiles. You can even find some of Jiménez's song lyrics on the brightly colored mosaics.
Pst: You'll find serapes all over and make a great souvenir (and beach blanket you can use while you travel on vacation).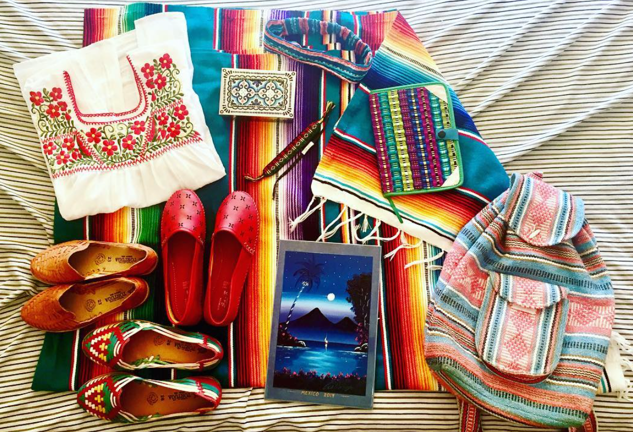 Blast Some Music
Jiménez is sometimes called the Elvis of Mexico (or "the King"), so it wouldn't feel right to visit his tomb without blasting a few of his hits. Good thing the city where he is buried (Dolores Hidalogo) is only about 2 hours away from both of the cities where ILP volunteers live. That gives you plenty of time to rock out with your ILP group before taking lots of pictures at the tomb.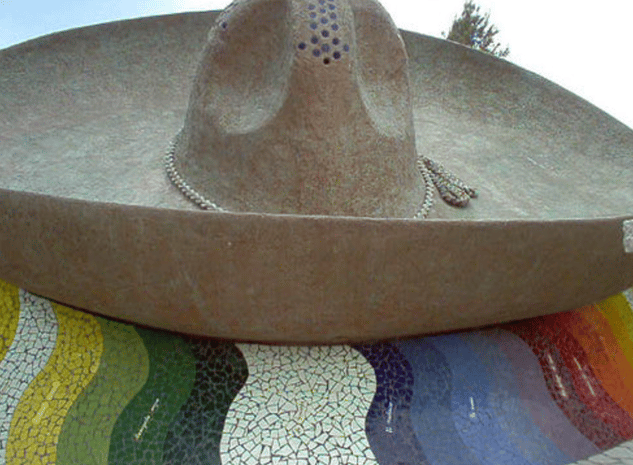 Convinced you need to stop overlooking Mexico? This country is full of ah-mazing food (calling all taco lovers), dreamy beach getaways and quirky little day trips like this one. We're pretty sure you'll fall in love with all Mexico wants to show you — even if you're going to take a break from school, do some traveling or want to use a semester abroad as your LDS mission prep. Need a little more info? We can help with your fundraising for a semester abroad and give you more details about your country right here: