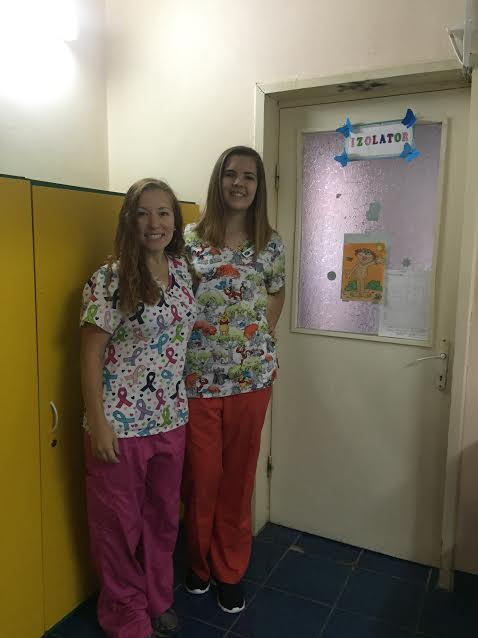 Romania is one of International Language Program's (ILP!) 10 countries where you can spend a semester abroad volunteering. The humanitarian program in Romania is unique because you will be working in an orphanage with children who may have physical or mental disabilities. It is extremely awarding to work with these children every day and you will really get to know them personally and individually.
We've interviewed Katie who volunteered in Romania Fall 2016 and she told us all about her experience working with the kids! Read her answers below and be ready to hop on a plane to Romania, because you'll want to get there ASAP!
Excited to volunteer but don't know how to make it work financially? Click here to learn more about how to pay less for your semester abroad!
How did the kids impact your life?
"They were so sweet and even though they were going through such hard things (being sick, in a orphanage and with a lot of other kids) they always smiled and were happy! The babies would get so excited to see us. They would smile and giggle and were adorable. It really made me realize that If they were having such a hard time and were still able to smile, that I can do the same when things are hard!"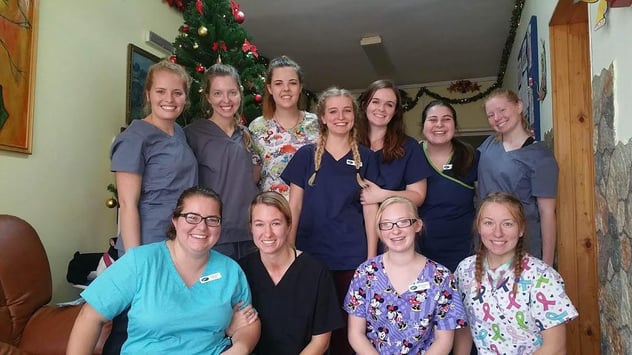 How did you impact the kids lives?
"With the babes I know they won't really remember me because they are so small, but the love we gave them was important. I did get to work with older kids as well and I think they will remember the love we gave them and that we made their lives a little bit better."
What was your favorite part?
"I loved when they would do funny little things. There was one girl who was in the isolation room (where the babies were) and she would tell us to go to sleep in Romanian. When we would pretend to sleep she would jump up on us and pretend to fall asleep. Those cute little fun things when they would play with us and make us laugh were my favorite.
I also had a favorite little boy would just have random spurts of energy and would go crazy and flail his arms around, stop look at you and smile and then go back to what he was doing. We would wait for it everyday to see him do it, we loved it!
In what way did your grow during your semester?
"I grew in a lot of ways! I feel like have a greater respect for kids who are in orphanages or foster care and homes. I love those kids I was able to work with. I learned a lot through the language barrier and I am a lot more of a people person now. I am able to communicate even better now with people in any language because of the struggle with the language barrier. I also feel like I grew while traveling and figuring out how to get around. It made me a lot more confident in myself and I realized I could do a lot of new things!"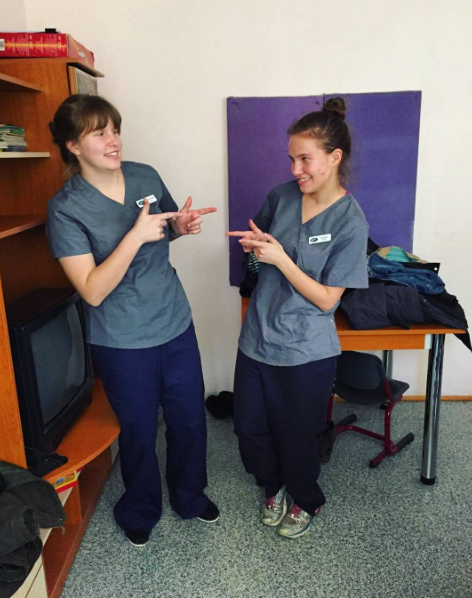 You can check out more of Katie's experience on her blog!
Want to learn more? Click the button below to see pictures and learn more about what your semester abroad in Romania will be like!