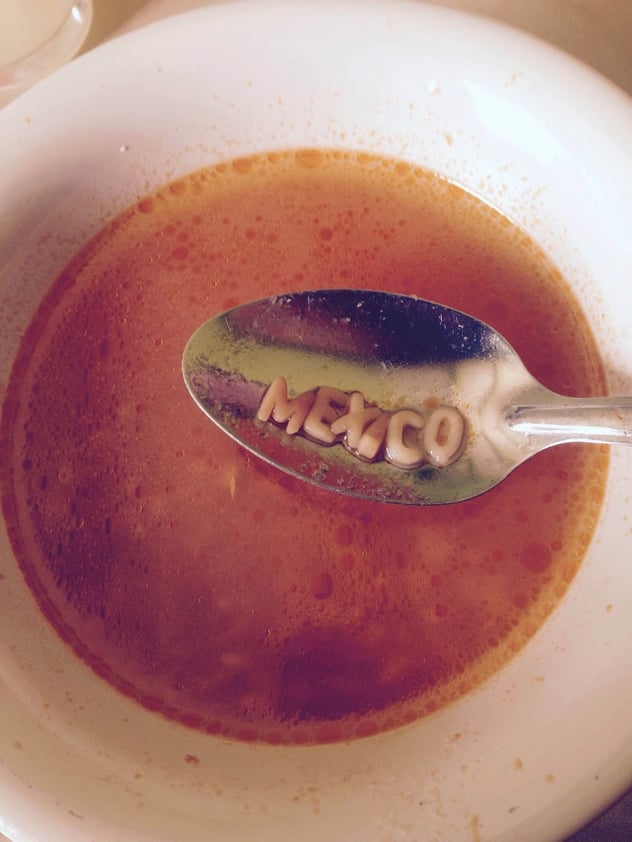 You might have been hearing something in the news about a health scare in Brazil, Latin America, and the Caribbean: the Zika virus. Well, the CDC issued an alert after the first case was discovered and since then an outbreak has been catching everyone's attention. Transmission of the virus is ongoing and LDS missionaries are living in these potentially risky areas, but the Church isn't planning on moving any missionaries around because of it.
Why not?
First off, what is Zika exactly?
According to the Center for Disease Control, "Zika is a virus spread to people through mosquito bites. The illness is usually mild with symptoms, [fever, rash, joint pain, and red eyes], lasting from several days to a week. Severe disease requiring hospitalization is uncommon."
Since December of 2015 evidence has been found of defects and fatalities for the babies of mothers who were infected with Zika in Brazil.
Where have people been affected?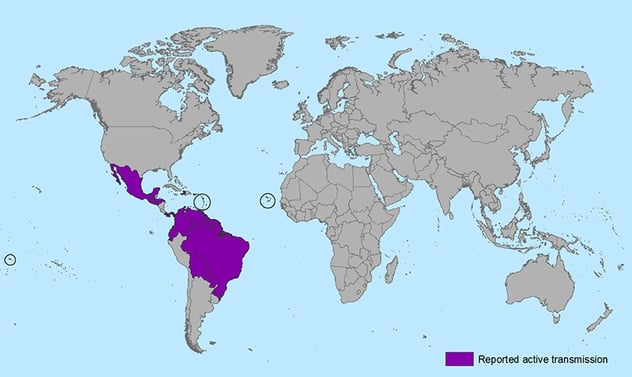 You should know, Zika actually isn't new. It was first discovered in the 1940's and has affected areas in Africa, Southeast Asia, and the Pacific Islands. In May of 2015 an increase of cases started in Brazil and spreading to other countries where it hasn't been before (including the U.S.) and recent findings are currently taking precedence in the news. Projections are that most states in the U.S. will have cases of Zika by the end of the year.
So what about the missionaries?
Elder Schwitzer, assistant executive director in the Missionary Department and supervising the worldwide Missionary Health Services recently addressed concerns with the virus and how the Church is reacting.
He said,
"We do have missionaries in areas where the Zika virus exists... The disease prevention principles are the same for any disease that's transmitted by mosquito.

...the greatest concern related to Zika infections has to do with pregnant women and their unborn children. Obviously, this isn't something that's relevant to our sister missionaries." (emphasis added).
Read the full message from the LDS church here.
How is this affecting ILP volunteers?
With the biggest threat being to pregnant women and unborn children, it isn't really relevant to ILP volunteers, either. We do have some married couples participating in the program, and ILP is advising them appropriately regarding the risks of Zika if they were to become pregnant. We are keeping up to date to make the best decisions for our volunteers living in Mexico and the Dominican Republic where early reports of the Zika virus were made.
As part of our 3 "watchtowers" for keeping our volunteers safe, ILP directors often look to responses of larger organizations like universities, the LDS Church, or corporations who have constituents in the affected areas. Understanding that LDS missionaries in Zika-affected areas continue to function as normal does play into considerations ILP has made to continue our service program as normal as well.
It could even be beneficial for you to be exposed to the virus.
...if you're not pregnant that is. Schwitzer also noted in his remarks that once you have been infected with the virus and recover, you are then immune to it. Considering that the virus has no effect on future pregnancies, you could argue the pros to being infected as a female. In most areas of the world, 50% of the population are actually already immue.
Even better, 80% of infected individuals don't even report symptoms of the virus. If you do feel symptoms, they typically only last about a week.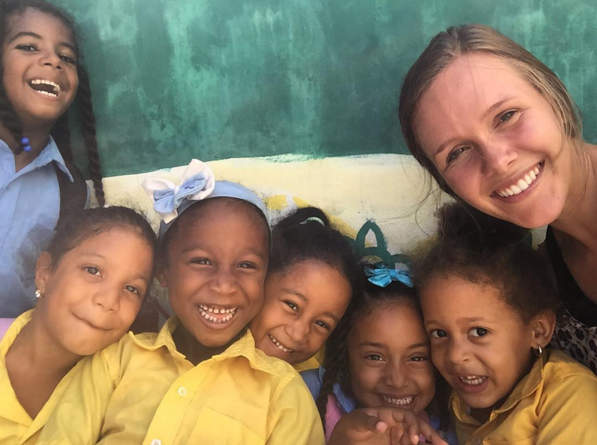 While International Language Programs is not affiliated with the LDS Church, we employ a code of conduct that is attractive to many LDS volunteers.
Take a semester to live abroad with others of similar standard to yours, serve, have adventures, and just have one of the most meaningful experiences of your life! Serve abroad in 8 countries across the world! Learn more about how to be an ILP volunteer by clicking below.