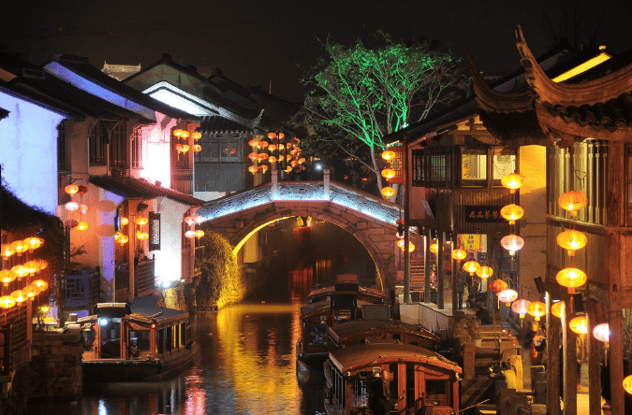 No, you're not in Italy when you make it to this cool street with canals and bridges. You're in China!
Headed to China? See what life is like there so you'll be prepared before your trip.
If you spend anytime in the city of Suzhou, you'll have to visit Shantang Street. Shantang is a really unique street that has been around for more than 1,100 years. I would definitely spend time walking along and exploring what feels like "real, ancient China".
Here's what we love about this street:
You'll Want To Take Pictures Of Everything
When you get here you may feel like you're in a fairy tale, complete with a pretty canal, classic black tiled and whitewashed buildings lined with red Chinese lanterns. We suggest visiting during the day and at night so you can get a shot of the lanterns all a-glow.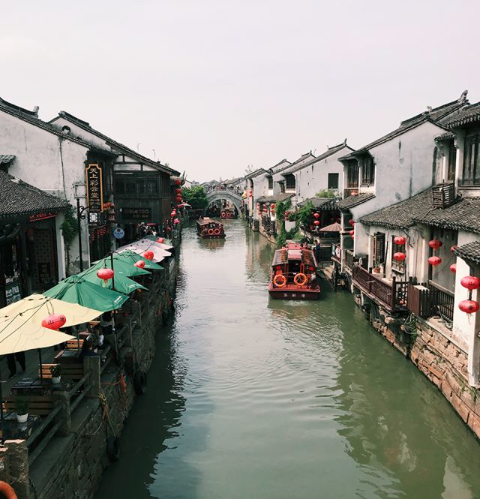 We Adore All The Shops + Food Stalls
Along the canals there are lots of little shops to explore, so plan some shopping time. Shop for trendy tee shirts, quirky souvenirs and maybe stumble upon a bird and flower section selling pet turtles and succulents (or this postcard cafe that sends you cards in the future).
You'll also find fun food stalls; at night, the crossroad alleyways on Shantang form little food vendor streets where you can get some goodies, like these bubble waffles.
All of Shantang street forms a pedestrian street that parallels the canals, so most people head here to do some wandering while they snack.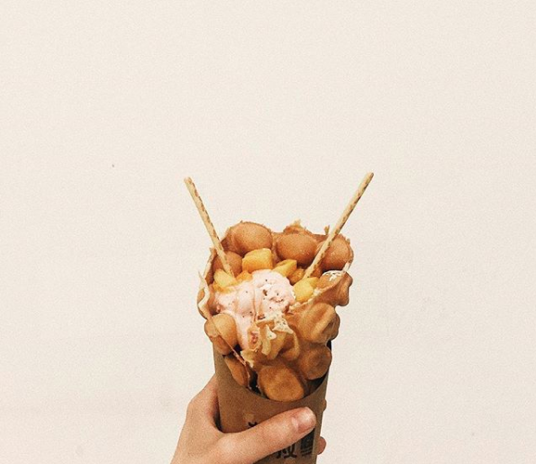 So how do you get there?
Well first you need to get yourself to Suzhou, China. ILP has some teachers who volunteer in Suzhou, but if you're just wanting to visit plan it around a trip to Shanghai. Suzhou is about an hour west of Shanghai and you can take a fast train there — that should only take about 30 minutes, so it makes for a good day trip.

Here's how to book a train ticket in China.

Finding Shangtang street once you get to Suzhou is pretty easy because it's its own metro stop. Just jump on Subway line 2 and get off at Shangtang Street. See the stop on the map? Look towards the center where the lines meet and you'll find it. It's only a couple stops away from the transfer station.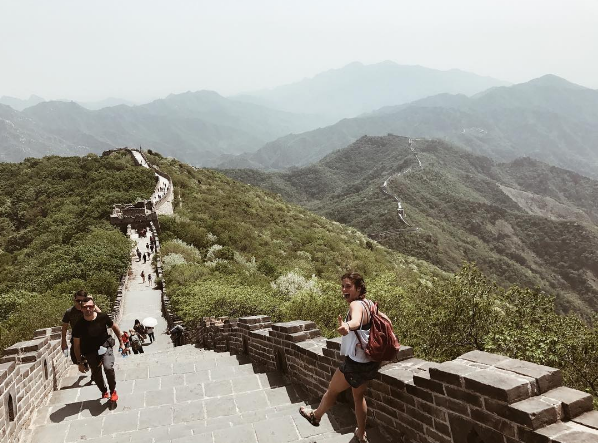 Ready to spend an amazing semester abroad in China? Not only will you get to travel and experience new things, you get to make a difference in the lives of the kids you teach ... plus there is so much to see in this country. Get more info, here: