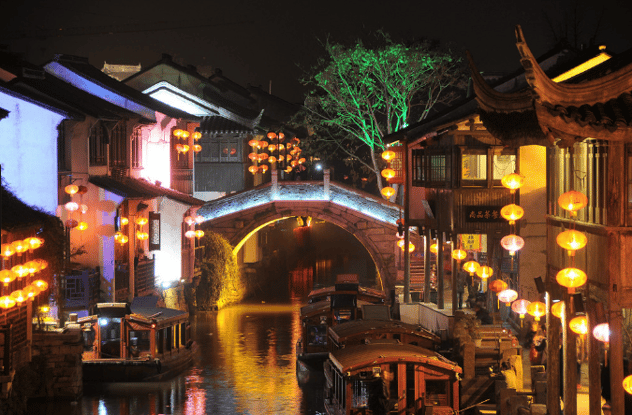 No, you're not in Italy when you make it to this cool street with canals and bridges. You're in China! Shantang is a really unique street that has been around for more than 1,100 years. I would definitely spend time walking along and exploring what feels like "real, ancient China".
Never been to China? That's awesome! When volunteering with International Language Programs(ILP) you will be able to experience China and fall in love with it's people and culture. Click here to learn about what a typical day in China is like with ILP!
It Feels Unreal
When you get here you may feel like you're in a fairy tale! With the beautiful canal, Chinese lanterns, cute boats and old buildings you'll be blown away with how amazing China is and wonder how you got so lucky to be there! Soak that feeling in, it's the best. It especially feels like this at night when everything is light up and glowing.
Shops To Explore
Along the canals there are lots of little shops to explore. Spend time going through them and finding little gems. Some might take some serious digging and some may be a little dumpy, but there are some great things hidden throughout the shops.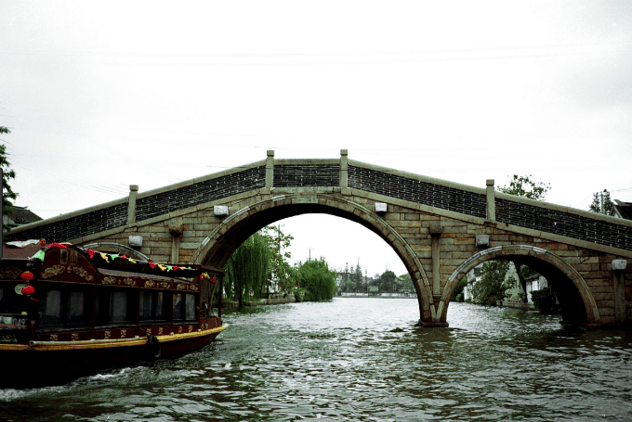 Canals
Why are canals just so cute? The canals go through the middle of the street and give the street a lot of charm. There are little boats that go up and down them where you can take a ride to get different views of the street and catch a glimpse at the "must see" places.
Food
My favorite part of a city is exploring all of the food they have. On Shantang street you will find several little restaurants and you should stop at a few of them and try some new food. Ask the locals what their favorite dish is or what the most popular food is in that area and then eat like a real local.
So how do you get there?
Well first you need to get yourself to Suzhou, China. ILP has some teachers who volunteer in Suzhou, but if you're just wanting to visit plan it around a trip to Shanghai. Suzhou is about an hour west of Shanghai and you can take a fast train there.
Finding Shangtang street once you get to Suzhou is pretty easy because it's one of the metro stops. Just jump on Subway line 2 and get off at Shangtang Street. See the stop on the map? Look towards the center where the lines meet and you'll find it. It's only a couple stops away from the transfer station.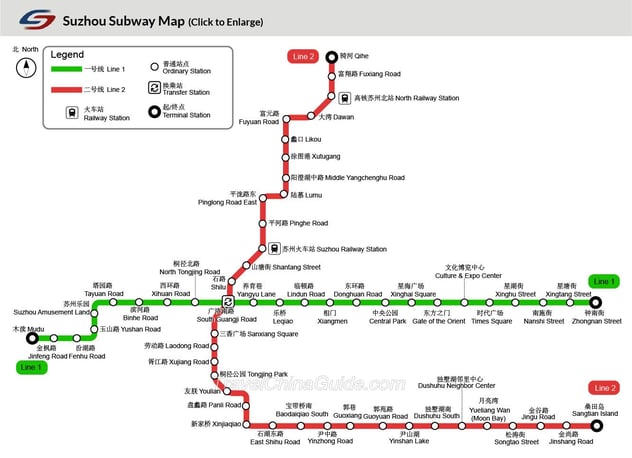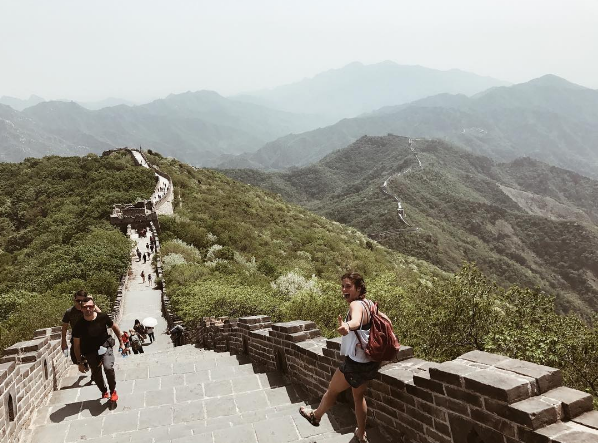 Ready to spend an amazing semester abroad in China? Not only will you get to travel and experience new things, you get to make a difference in the lives of the kids you teach. You'll absolutely adore them! Click the button below to start your application with ILP.