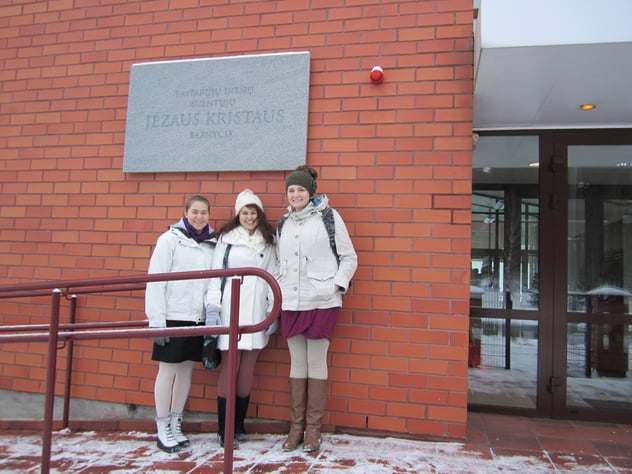 When you get to a new country most things will be unfamiliar. The people, food, language and apartment are just a few! Anything you can find that is familiar is good and and can be really helpful especially as you adjust to your new surroundings.
Have questions about what a semester with ILP is like? Click here to speak with a rep who has been on the program. They can give you all of the details!
My wards and branches were the BEST during my semesters with International Language Programs (ILP) and gave me something familiar while being abroad.
Here are just a few reasons why I loved them!
Family Home Evening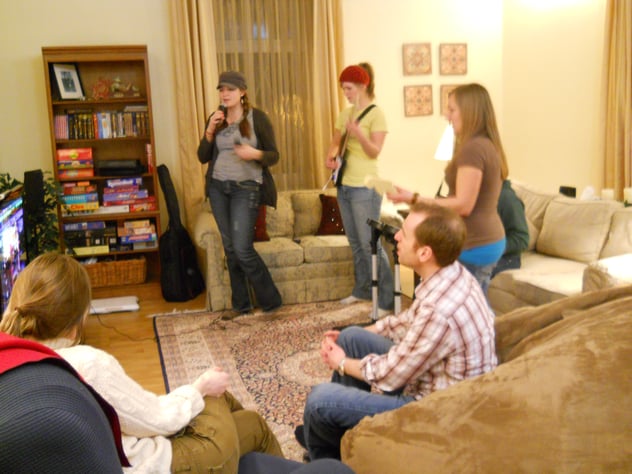 I loved all of the activities that were held with our congregations. They were super fun and I was really able to get a feel for the culture when we went to them.
My favorite memory was when a cute family invited all of us volunteers to their house for FHE. We had delicious food , played Rock Band and just had a fun time. It was nice to feel part of a family and made me so grateful for my own family. Even just being in a real home in a family atmosphere was amazing.
They Made Me Grateful
It was truly amazing to see how dedicated and strong the members were in the countries I volunteered in. They tried the best they could to keep their branches strong, which can me difficult when they are few in numbers. Seeing their strength and work made me grateful for my own congregation. It also made me realize how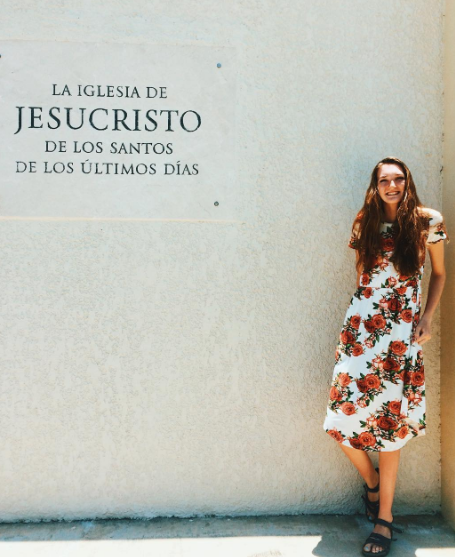 They Support You
They were the best support system. Having other LDS members around you is a big blessing. I always knew if I needed anything I could go to my branch and they would be there to offer support and love. It was also really fun to learn how I could best support members of the branch and how to help them.
Get to know your branch or ward. Have fun with them and get involved. It's not everyday you get to be part of such a tight knit group of people. When you get home you will miss those sweet members.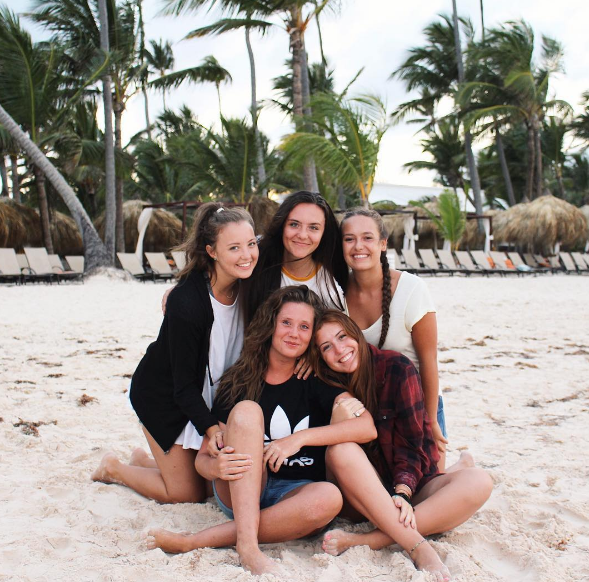 If you're looking for a program that supports LDS volunteers, International Language Programs might be the right fit for you. You're not required to be LDS to volunteer with ILP, but many volunteers are so it's a chance to meet others who have similar standards to yours. Hey, you may even meet other BYU teachers in China! You can be traveling, teaching, and serving with new friends while you live abroad.
Click the button below to learn more about how ILP will take care of you during your semester abroad!