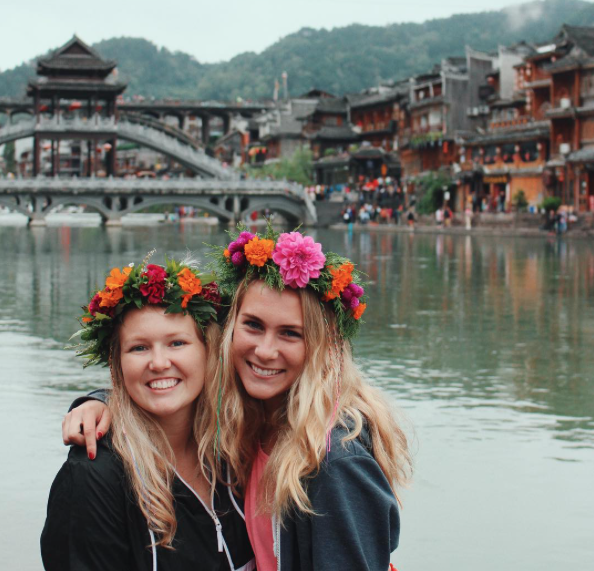 Calling allll ILP China volunteers — Your Instagram feed needs these flower crowns (and here's where to get them).

If you've spent just a couple minutes scrolling ILP's Instagram (come follow us at @ilpadventure) or have searched #ILPChina, you'll see volunteer after volunteer sporting these beautiful flower crowns in what might be our favorite vacation spot — Yangshuo. Oh and as a head's up, you'll also see some pretty snapshots of just life in China (those lucky, volunteers) and even more pictures of cutie kiddos.


---
Thinking about living in China for a semester?
Get an idea of life is like when you're volunteering with ILP
---


Here's what you need to know to get a pretty flower crown during your vacation in southern China.
Where Can I Get Them?
Who Sells 'Em?
How Much Do They Cost?
Anything Else I Should Know?
Where Can I Get Them?
If you spend a semester volunteering abroad with ILP, you'll have some vacation time during your semester to see lots and lots of China. While we definitely recommend seeing The Great Wall in Beijing (and shopping at the Pearl Market!) we also are in love with Yangshuo, China. Head down south and enjoy the perfect trip gazing at these pretty mountains, taking river raft rides, drinking tropical smoothies and soaking it all in.
Wondering how to fit all that into your ILP vacation? Here's a complete guide to a couple days in Yangshuo.


Who Sells 'Em?
Cutie old ladies in a few spots. If you do the river rafting excursion (you can ask your hostel how to get here), you'll probably see them selling flower crowns where they drop you off and where you get off the raft. You can also spot these ladies around West Street (a must-stop shopping and snack street in the middle of town, you can't miss it).
Volunteers also love renting bikes and riding around the fields, villages, and mountains outside of the small city of Yangshuo (AKA, some of the most Instagrammable spots in China). Your ILP group might run into a few ladies selling them if you do that, too.

How Much Do They Cost?
You can get these for cheap, cheap, cheap (especially if you haggle). Prices might start really high, but you can get them to drop to just a few yuan. My ILP group found a sweet lady who would sell flower crowns to our whole group for 3 yuan each — that's about $0.50!


Anything Else I Should I Know?
In the past, volunteers have loved seeing this vacation spot with a guide — totally not required, but some really recommend it! Here are a few recommended Yangshou guides who can help you see all there is to see in Yangshuo (and help you snag a flower crown).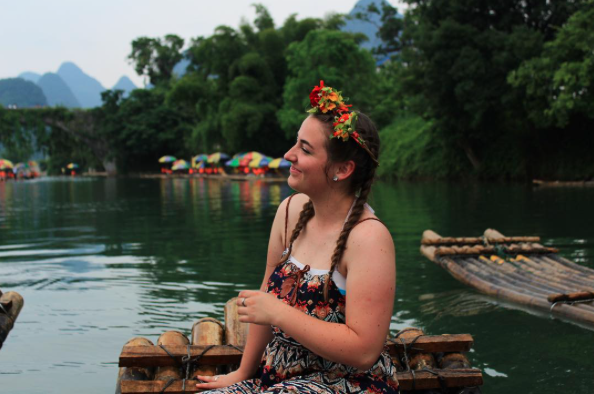 Come explore China with us!
Sure, you could go to China on your own ... but going with International Language Programs means paying one affordable program free for your airfare, housing, visa, 3 meals a day, plus culture classes for the entire semester. Yep!
Each semester, we send volunteers abroad to China (and a few others countries) to really make a difference while they see the world. Come check out more info about China (and volunteering with ILP!) by clicking below: