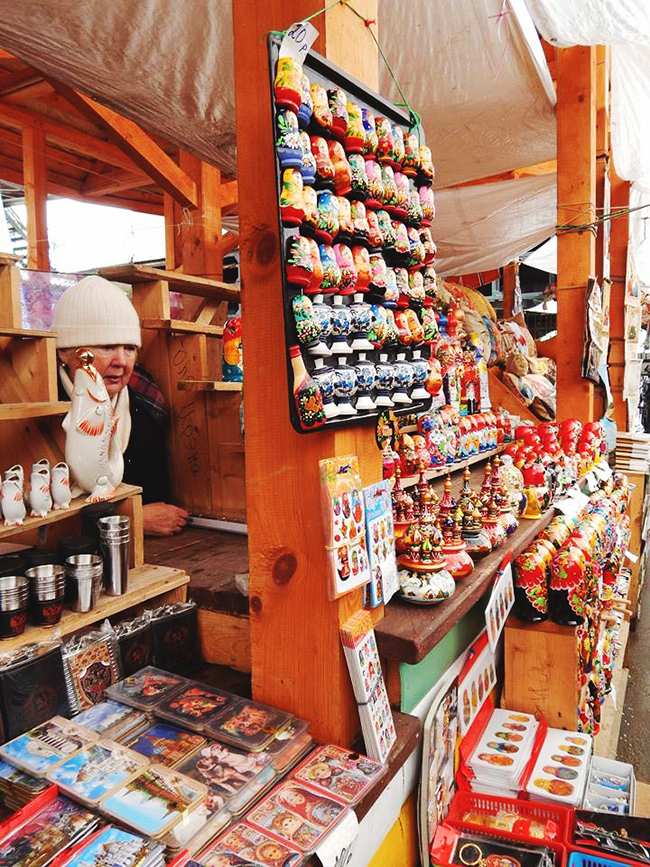 Anytime you visit a new city, it's fun to bring home something to remember it by. Here are the ones ILP volunteers in Russia love to buy!
Thinking about a semester abroad in Russia but have a few things that are standing in your way? Let us help! Check out this guide about overcoming obstacles so you can start shopping for nesting dolls, ASAP.

After you've spent some time in Russia you'll see the souvenir stands all over and you'll start noticing different prices for the same item. Uh oh. So where's the best place to get souvenirs?? If you're one of the volunteers living in Moscow or are there just visiting, you've got a couple different options for souvenir shopping —
Arbat Street

Izmalovskaya Park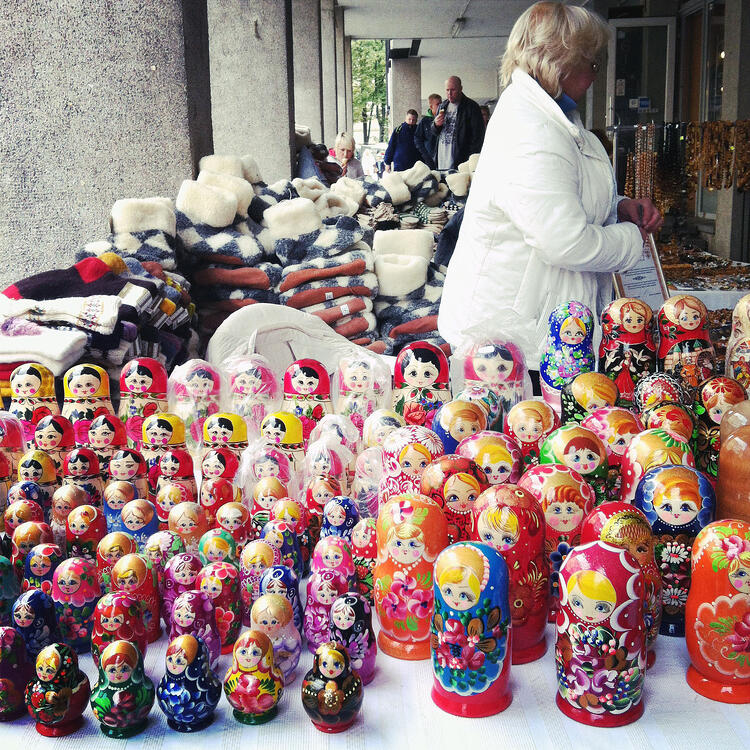 Arbat Street
Arbat street, also known as "the Arbat", is one of the most famous streets in downtown Moscow. It's a pedestrian only street which makes it really fun to stroll through while you're exploring Moscow, but it is very tourist-driven. Because of its draw for tourists, it is one of the most expensive places to souvenir shop. We recommend enjoying a walk through the street, but saving your money for other markets.
Izmalovskaya Park
Izmalovskaya market is the top recommended places for souvenir shopping by ILP volunteers who have lived in Moscow. It has the biggest and best selection! Get anything from musical instruments to chess sets and more. There's a small fee of around 5-10 rubles to enter, but you can really make up for that with savings compared to what you would pay at other markets. It's lots of fun to shop around and a great way to spend a Saturday afternoon in Moscow!
Here's some of our tips for making the most of this market:
Go on the right day
Saturday is the busiest day, but also swing by on Wednesdays which is supposed to be a bargain day.
Bargain
Never accept the first price! This is definitely a bargain friendly zone and often times the first price is higher for tourists. Say "too much" and start to walk away when they give you the first price. They'll pull you back and be happy to haggle over a price if they think you're interested. A good rule of thumb is to cut the price in half and negotiate from there.
Be clear
Beware of pushy sellers! Someone selling hats may come right up to you and start dressing you in items that he expects you to buy but that you may not want. Don't let them walk all over you. Be clear if you're interested or not.

Wait to buy
Don't buy everything at the start of your semester. After you've been there for a while you'll get an idea of the items that you really really want and what a fair price should be.


Bring your friend
If you make local friends in Moscow, bring them with your ILP group. You may be able to get better prices with the locals than strictly as an American looking tourist. Plus, it's way more fun to shop with friends.


Dress warm
Dress warm during the cold months otherwise you'll be buying a Russian fur hat just to stay warm!
How can I get there?
To get there take the dark blue metro line to the stop at Partizanskaya. Take a left out of the metro, cross the street, and follow the walk way to the ornamental gateway. Hours on the weekends are usually 9 am - 6 pm.
Worried about using the metro in a foreign country? No problem! Just read these tips on using the Moscow metro and you'll be set.
Happy shopping!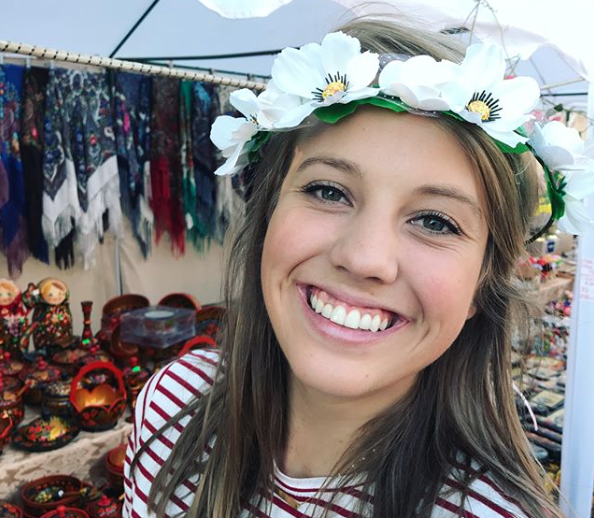 Ready to try out these travel tips and get these souvenirs for yourself?

We have a guide all about

volunteering in Russia

that you might be interested in.

You'll spend a semester teaching part-time (no experience necessary) and will get weekends off to explore ... plus vacation time to see even more! Click below for more info — and some unreal pictures of Russia