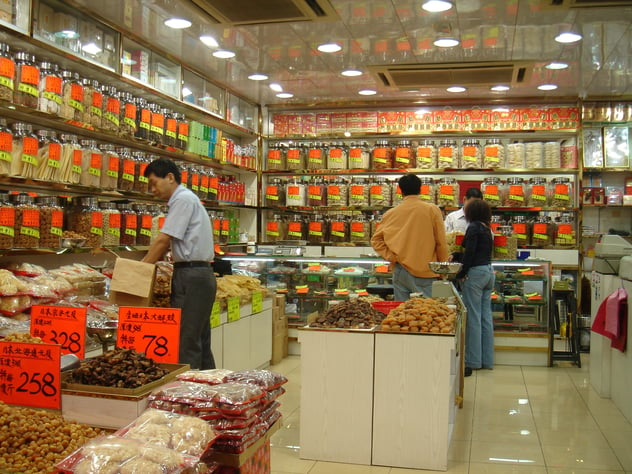 One of the best things about traveling abroad is getting to do what the locals do, right? Eating what they eat, shopping where they shop and doing the things they enjoy. In China these ordinary things can be really interesting and you'll have awesome experiences if you immerse yourself.
Living in China is an adventure — partly because some things will be so different than they are at home! One major thing is the grocery stores ... and the language ... and the food ... and the culture. It's different but easy to fall in love with, take it from me. It can be a bit rough to picture what living in China is actually like, but we can help you out a bit.
Click here to learn about what a typical day in China is like as an ILP volunteer!
One of my favorite things to do in China was simply walking around the grocery store (or doing this fun grocery store challenge with my ILP group). There were always new things to try and weird things to be found. Here are some things you can expect:
New Fruit
Delicious Candy
American Classics
Chinese Treats
TONS of Rice
New Fruit
In the fruit section of grocery stores you can find some of the most incredible and unique fruit, many with names you've never even heard of!. Fresh mangos, huge jackfruits, sweet mangosteen and ripe coconuts are plentiful depending on where you are living. There are so many new fruits to try you better get started ASAP.
Oh, and don't let the smell scare you away from that section. Durian is a fruit you will find in most stores and has a pretty terrible rotten smell ... but we think you should try it out (it tastes better than it smells).
You'll also find fruit that's more familiar to you in just about every market too — Although ILP provided me with 3 meals per day (yep, meals are a part of your program fee!), I often purchased my own fruit at the market because I wanted more of it in my diet (fresh fruit isn't a huge part of Chinese cuisine, like it is in America).
Apples or bananas and peanut butter were my best friend in China and I was always able to find those things there.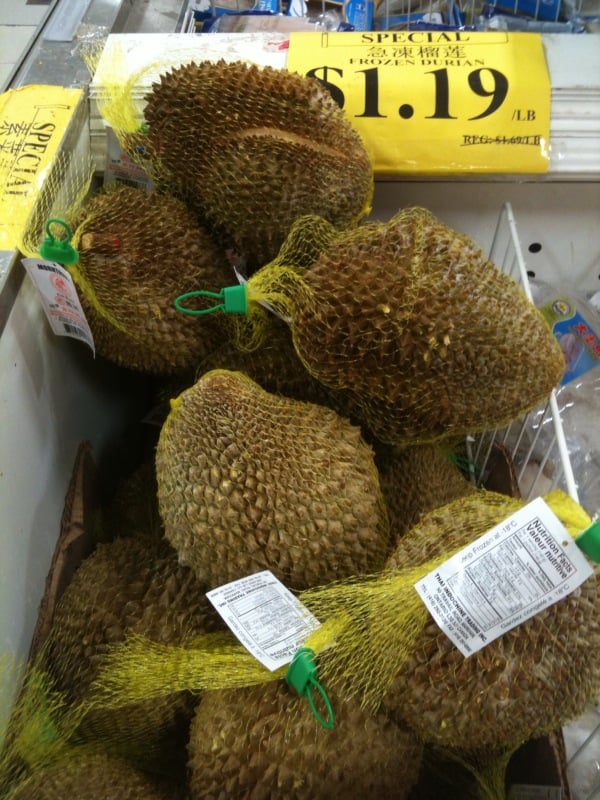 Delicious Candy
I'm drooling. Really Chinese candy is so good and really diverse (and usually pretty inexpensive). There are tons of different fruity gummys, hard candies and chocolates to try. They are really unique to China so start trying them all early on in your semester so you can find your favorites and enjoy them throughout your time in China!
Pro Tip — We think you should start early to fall in love with Pocky. It's an ILP volunteer favorite. Also, these Chinese Snacks are a good souvenir to bring home to friends and family.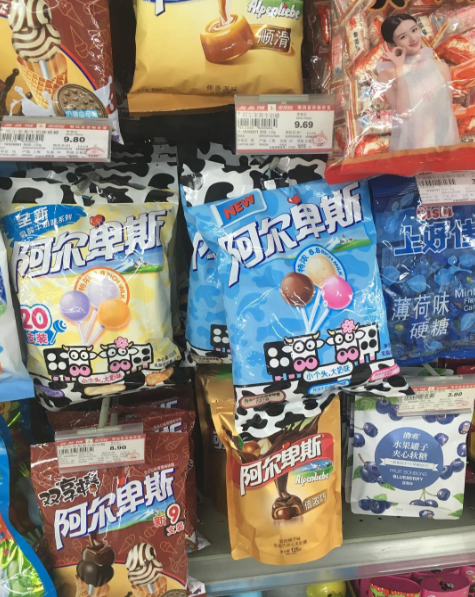 American Classics
A lot of stores you visit will have American sections. You can find things like Goldfish Crackers, Chocolate Pudding Cups, Snickers, Doritos, Frosted Flakes, and American Peanut Butter — these American items will be a bit more expensive than they are at home and are most likely in bigger, international grocery stores but you can often find some American foods you're been missing.
China also has tons of Oreos with a Chinese twist. Green Tea, Peach/Mango, Vanilla Ice cream and Blueberry/Grape are just a few of the delicious flavors. American Classic made even better.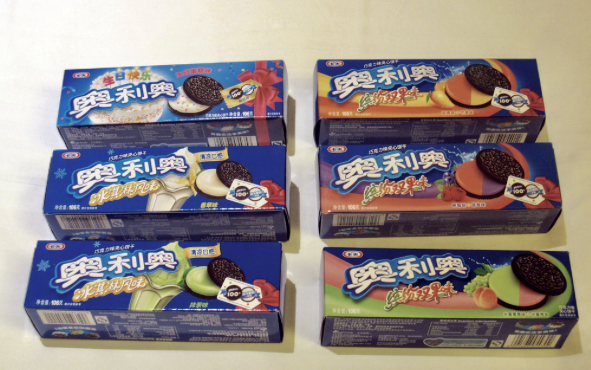 Chinese Treats
Yes, you're going to find foods that are totally foreign to you (you are on the other side of the world aren't you?). Don't let this terrify you. I promise, no one is going to force you to eat a chicken foot. But you definitely can try one if you're up for the adventure!
Pst: If you take a vacation to Beijing, you can also find some more unique treats like scorpions or crickets. Yum??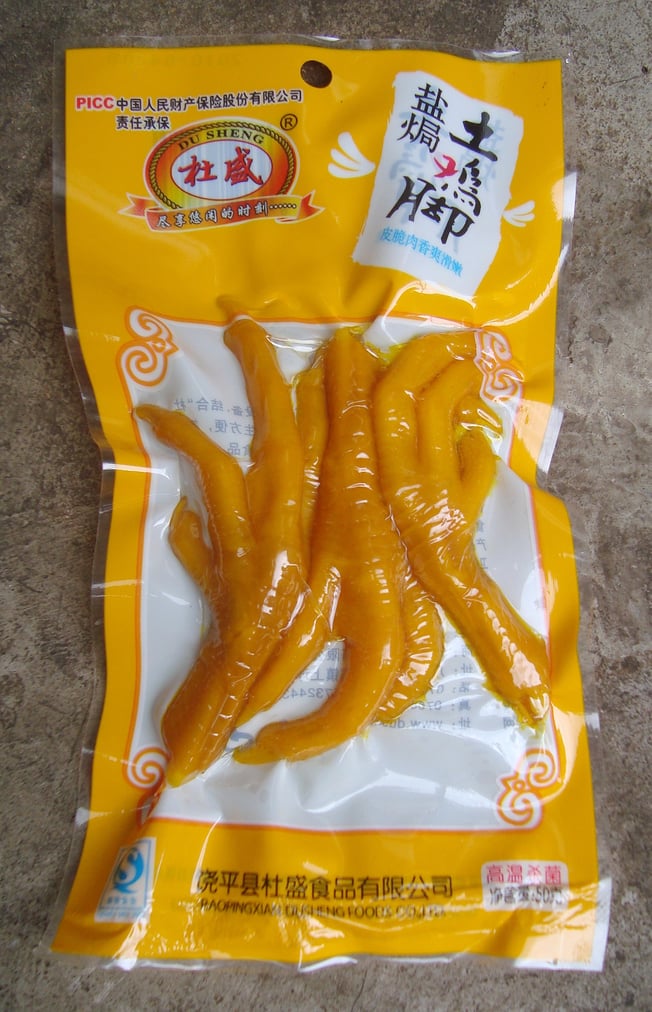 Bulk Rice
Personally, I think this was the coolest part about the stores. In China everyone eats rice every single day. That's a lot of rice! It's a huge staple. In stores you can buy your rice in bulk so you never run out. There are huge boxes of rice that you can scoop out of and there are usually several different types.
ILP volunteers won't need to purchase rice — You're definitely going to get your fill from the cafeteria where your meals are provided, it's just so interesting to see how locals do it.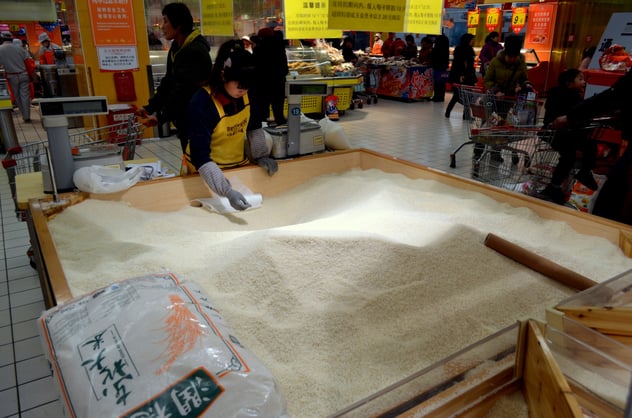 Looking for a few others things to expect before you start living in China? We've got you covered. We also have way more info about spending a semester volunteering and traveling around with ILP! International Language Programs sends hundreds of volunteers to China every single year ... we have a lot of experience!
Click below to learn more about what is waiting for you!