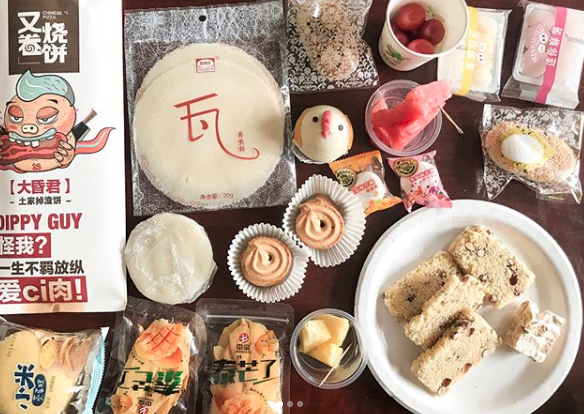 One of the best things about traveling abroad is getting to do what the locals do, right? Eating what they eat, shopping where they shop and doing the things they enjoy. In China these ordinary things can be really interesting and you'll have awesome experiences if you immerse yourself.
Living in China is an adventure — partly because some things will be so different than they are at home! One major thing is the grocery stores ... and the language ... and the food ... and the culture. It's different but easy to fall in love with, take it from me. It can be a bit rough to picture what living in China is actually like, but we can help you out a bit.
---
Not sure what a typical day looks like in China?
Get a glimpse at what volunteering in China looks like.
---
One of my favorite things to do in China was simply walking around the grocery store (or doing this fun grocery store challenge with my ILP group). There were always new things to try and weird things to be found.

Here are some things you can expect:
New Fruit
Our Favorite Chinese Candy
Some American Classics
New Fruit
In the fruit section of grocery stores you can find some of the most incredible and unique fruit, many with names you've never even heard of!. Fresh mangos, huge jackfruits, sweet mangosteen and ripe coconuts are plentiful depending on where you are living. There are so many new fruits to try you better get started ASAP.
Oh, and don't let the smell scare you away from that section. Durian is a fruit you will find in most stores and has a pretty terrible rotten smell ... but we think you should try it out (it tastes better than it smells ... at least I think so).
You'll also find fruit that's more familiar to you in just about every market too — Although ILP provided me with 3 meals per day (yep, meals are a part of your program fee!), I often purchased my own fruit at the market because I wanted more of it in my diet (fresh fruit isn't a huge part of Chinese cuisine, like it is in America).
Here are a few of our favorite fruits to look out for:
Dragon Fruit
Mangosteins (Find these on the street in April - July)
Pomelos
Kumquats (pick these right off the tree in Yangshuo)
Jackfruit
Yellow Watermelon
Mandarins
The apples. Somehow, so much better, juicier and crunchier hear
Asian pears
Dried Hawthorne (I found this in a fruit leather and loved it)
Durian (you either love it or hate it!)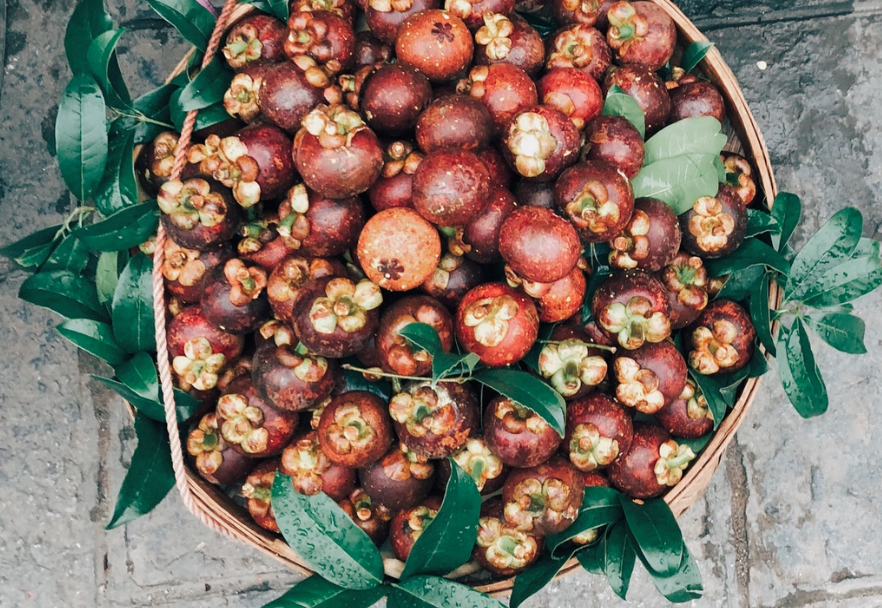 There are Mangosteens! So yummy.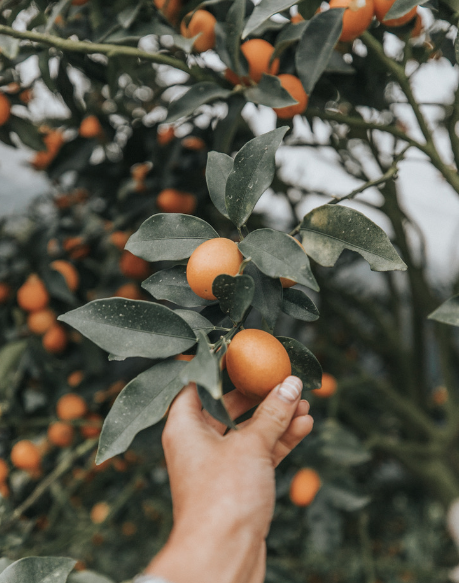 Here are some kumquats, right off the tree in Yangshuo.
Our Favorite Chinese Snacks
I'm drooling. Really Chinese candy and snacks can be so good and really diverse (and usually pretty inexpensive). There are tons of different fruity gummies, hard candies and chocolates to try. Not to mention delicious crackers, chips and other favorites.

They are really unique to China so start trying them all early on in your semester so you can find your favorites and enjoy them throughout your time in China!
Pro Tip — These Chinese Snacks are a good souvenir to bring home to friends and family.
Here are the ones we recommend: See what you can find at your local grocery store!

White Rabbits
(A yummy taffy, shaped like a tootsie roll)
Pocky.
It's an ILP volunteer favorite and comes in tons of flavors

Pretz.
It's similar to Pocky, but volunteers love the Cheese and Pizza flavors

These sesame crackers!
Pictured below

3+2 Crackers.
I loved the sour cream and onion flavors (pictured below)

Different flavored chips.
I sort of liked Cucumber flavored Lays? Don't know why
Moon Pies
Not sure what they are officially called, but my ILP group called 'em moon pies. Filled with cream, and covered with chocolate, they were a win-win. (Pictured below, in the red box).

I LOVED this coconut drink (pictured below)

All of the ice cream bars.
My ILP group ate ice cream all of the time.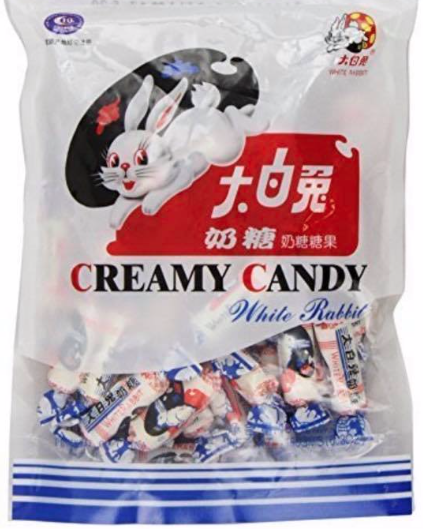 Some American Classics
A lot of stores you visit will have American sections. You can find things like Goldfish Crackers, Chocolate Pudding Cups, Coke, Snickers, Lays, Pringles, Stacks, Doritos, Frosted Flakes, and American Peanut Butter — these American items will be a bit more expensive than they are at home and are most likely in bigger, international grocery stores but you can often find some American foods you're been missing.
China also has tons of Oreos with a Chinese twist. Green Tea, Orange/Mango, Vanilla Ice cream and Peach/Grape are just a few of the delicious flavors. American Classic made even better? Maybe yes ... maybe not. Try the Tiramasu flavor if you can! It was my go-to.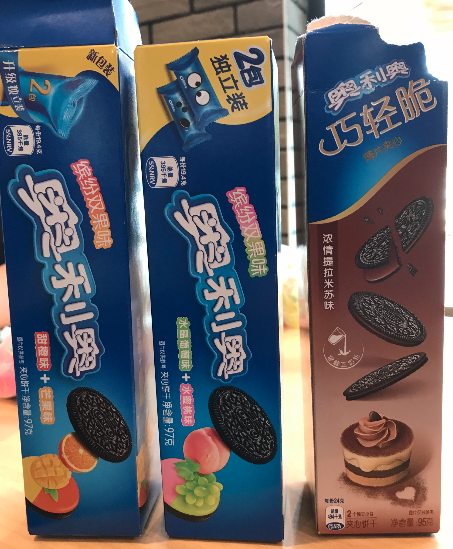 While you might find things like Coke and Oreos on the regular, some things will have you jumping for joy. This ILP Volunteer found Mt. Dew in Guzhen and was STOKED.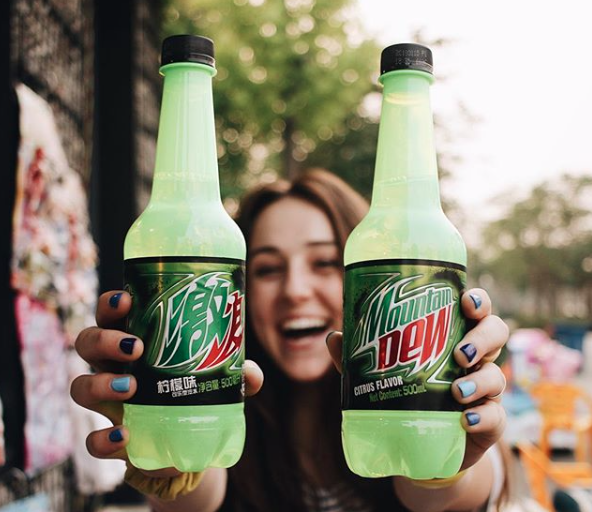 Ready for more China? Of course you are!

We also have way more info about spending a semester volunteering and traveling around with ILP! International Language Programs sends hundreds of volunteers to China every single year ... we have a lot of experience!