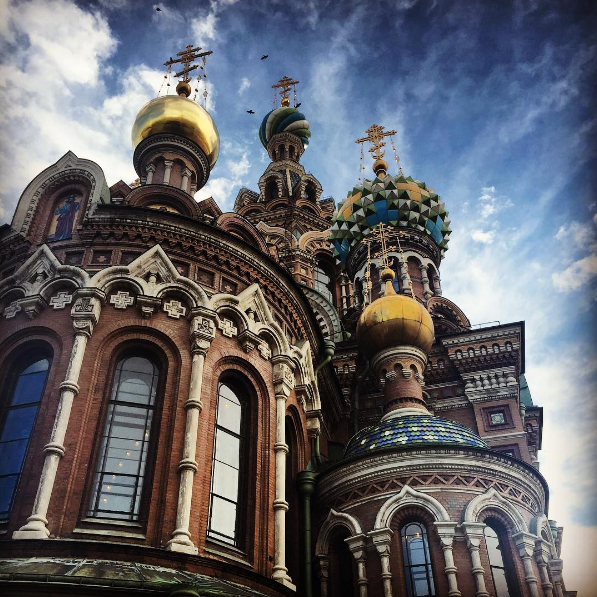 Living in Russia for a whole semester is an incredible experience! But what if you've never been there and don't know what to expect? We're here to help you out with our list of things you should know before going there!
Russia is a beautiful country, with so many magnificent buildings and a ton of fascinating history! And we can't forget about the blini (crepes) and pirozhki (stuffed dinner pastries). Or the fact that you can easily travel to a handful of destinations during your vacation times! Our volunteers with International Language Programs get to experience all of this and so much more!


---
Want to volunteer in Russia? We'd love to help you have this experience!
Apply Here
---

Since you'll be living there as a volunteer English teacher for four months, of course you want to know what to bring, right? We've interviewed some past ILP volunteers who have been to Russia, and here is what they wish they would've known before going.
Psst: Here's what a day in the life of a volunteer in Russia looks like!
What I Wish I Knew Before Going Russia:
Foods To Bring
Clothes
Toiletries
Money
Tips on Host Families
Culture Info
Foods To Bring
This might surprise you, but you can actually buy a lot of your favorite foods in Russia! Plus, there are a TON of things you have to try, even if you're a little scared at first (beet soup anyone?). You'll thank us later. In fact you'll probably be craving your favorites so much when you get home, you'll have to make some with these recipes.
But of course you'll have days in Russia that you're just really missing crunchy peanut butter (or creamy if you're into that). So bring it!
Here are foods that past volunteers recommend bringing: GRANOLA BARS (you'll want them for your day trips or just for a snack), SOUR CANDIES (Europe specializes in chocolate, and we're not complaining, but your sweet tooth wants what it wants), PEANUT BUTTER (for when you're actually trying to stick to your budget and pack a sandwich for the train), SAUCE (European dinners are good but sometimes bland so bring a bottle of anything you like to put on meat and potatoes), SPICES (taco seasoning? Trader Joe's everything but the bagel? lemon pepper?).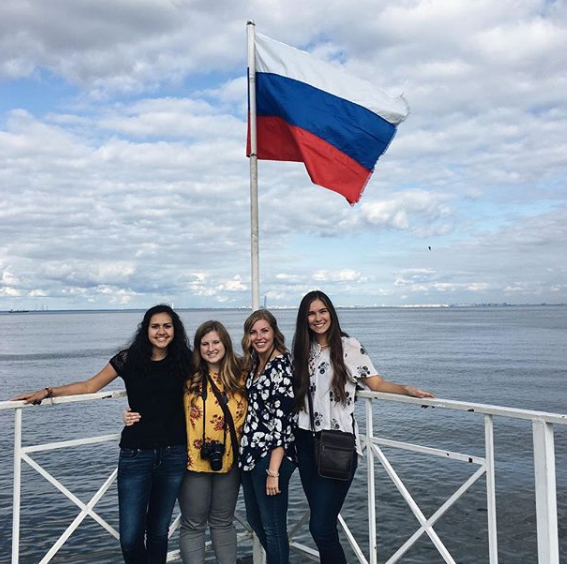 Clothes
Since we have volunteers in Russia during the spring and fall semesters, it's either going to be really cold when you get there, or really cold when you're leaving! But you'll have some sunshine during your semester as well. So, to cope with the mix of weather you'll experience, every past volunteer has said that layers are key!!!
For the cold weather, that means short sleeves, long sleeves, sweaters, scarves, hats, gloves, thermal leggings under your jeans, wool socks, and the whole nine yards!
But here's the thing ... Russians always keep it super hot inside during the winter. So you're going to want to take a lot of those layers off as soon as you step in a building. Then put them all on again before stepping back out or the babushkas will yell at you! No joke. Russians do everything they can to prevent sickness! And they don't want you to get sick either.
But like we mentioned, you'll also have a couple months of warmer weather too. Trying to decide if you should pack all of those layers or buy them when you get there? Here's our thoughts about the pros and cons of buying warm clothes in Eastern Europe. And just fyi...the prices in Russia are pretty comparable to the US.
If you do decide to bring a lot of your stuff, these are our favorite stores that sell modest and comfortable clothes! But make sure you don't over pack. They don't use dryers, and the washers are a lot harder on clothes than you are used to. So do not bring anything you'd be heartbroken over if it gets well-worn.
They also have "inside" and "outside" clothes in Russia, and it's totally acceptable to wear your "inside" clothes several days before washing them. Most volunteers wish they would have brought less clothes.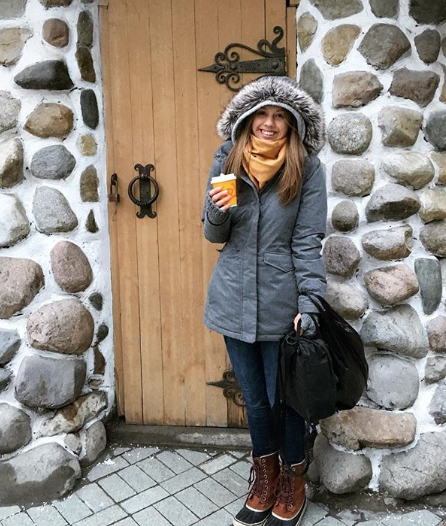 Toiletries
Europeans sure do know how to make pastries (have we mentioned that enough yet?) but they don't really wear deodorant. If you don't believe us, just wait until you're on a crowded metro. Usually the only kind sold in stores is the spray-on in a can, so bring deodorant from home!
Also ladies ... tampons. If you use them, bring what you need to last for the entire semester. Enough said.
Makeup and beauty are important to Russian women, so if you run out of mascara or hair products, you'll easily be able to find it at your local store! Don't try to bring all that shampoo and conditioner in your suitcase when it's just as cheap to get it there (unless there's a particular brand you can't live without, then bring that).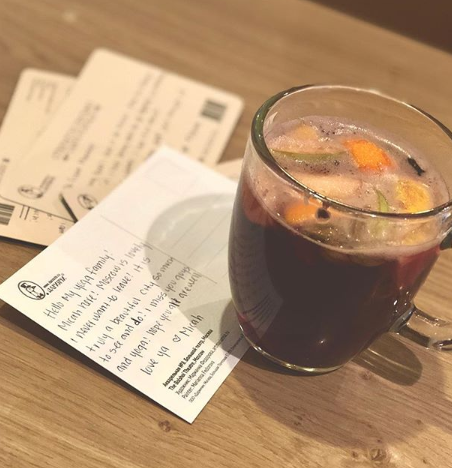 Money
One of the best things about being a volunteer in Russia, or really any of these European countries, is that you have so many countries you can choose from to visit for your vacations! Here's how vacations with ILP work. The most expensive thing about touring Europe is just getting over there, which we've already taken care of for you because your flight is included in your ILP program fee! But you'll still want to bring enough money to really take advantage of being in Europe and experiencing as much as you can.
We recommend bringing $1,500-$2,500, although some volunteers have spent less, and others have spent a lot more. It's completely up to you how much you eat out, how many souvenirs you buy, and which places you choose to visit (some cities are a lot cheaper than others).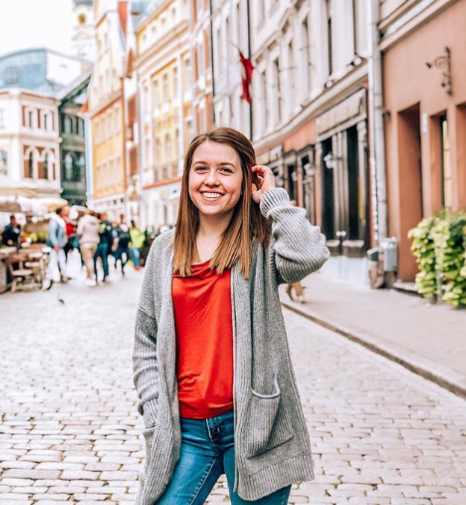 Tips on Host Families
One of the really cool things that is unique to our European countries, is that volunteers get to live with host families! These families are chosen by the Local Coordinator and usually they are families of one of your students. For a lot of volunteers, this is what they love most about their semester!
Even if your Russian family doesn't speak English very well, you can still have so much fun with them! And usually, what you get out of this experience is what you put into it. Russians really appreciate little gifts ... things like picking up flowers, a box of chocolates, or some pastries on your way home to give to them are thoughtful gifts that will go a long way. Here are some more tips for getting to know your host family better!
In Russian culture, it is extremely important to be good hosts. So trust us, these families are even more worried about making a comfortable home for you, than you are worried about living with them.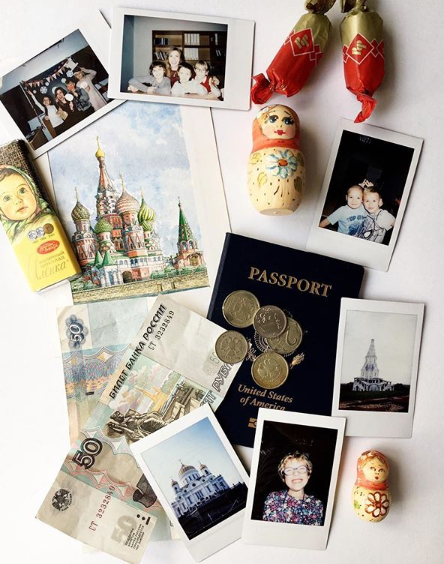 Culture Info
It's true, Russians will never smile or look you in the eyes when you pass them on the street. But there's a good reason for that. Their history has taught them to be suspicious of strangers in order to survive. If you want to read up on their history, here are some books we recommend. It's completely normal here and not considered rude at all. It will just seem different to you because your culture in America isn't the same!
You will be taking the metro and public transportation everywhere! This can be kind of scary at first (especially if you get on one going the wrong way like we have so many times) but your Head Teacher and the Local Coordinator are there to help you get accustomed to your routes. Pretty soon you'll be a natural! Here are some tips for using a metro for the first time, including info about an app that will save your life, Metroman!
The last thing you need to know: once Russians bring you into their homes, you'll be friends for life! Russians sometimes think Americans are shallow in our relationships, because our definition of friends is what they call acquaintances. Their friends become a lot more like family. We can't wait for you to be a part of your own Russian family!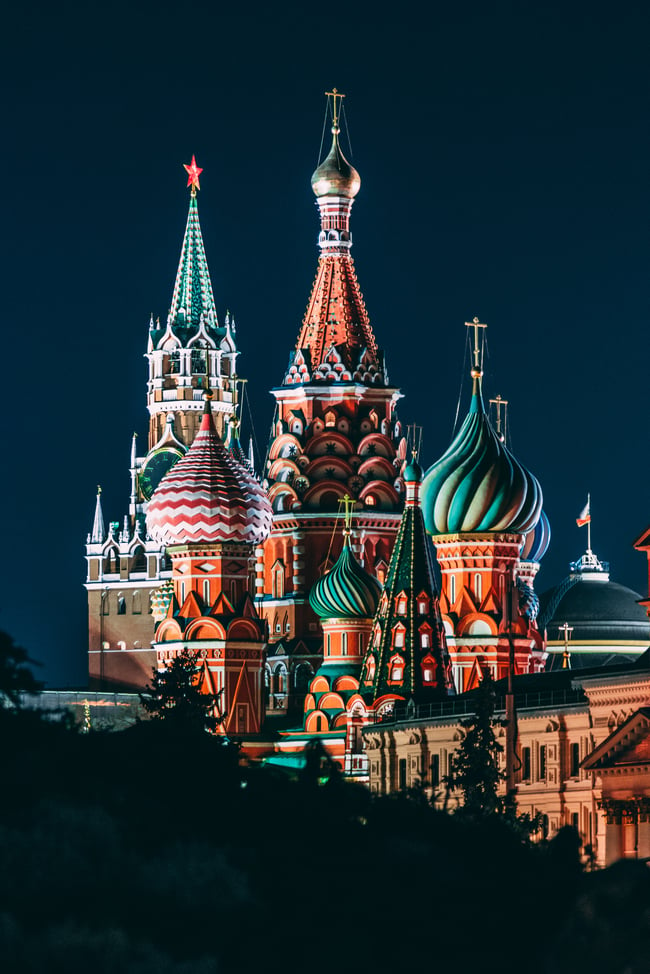 Have more questions about volunteering in Russia?
We have several representatives in the office who have volunteered in Russia, so go ahead, click the button below and ask away!