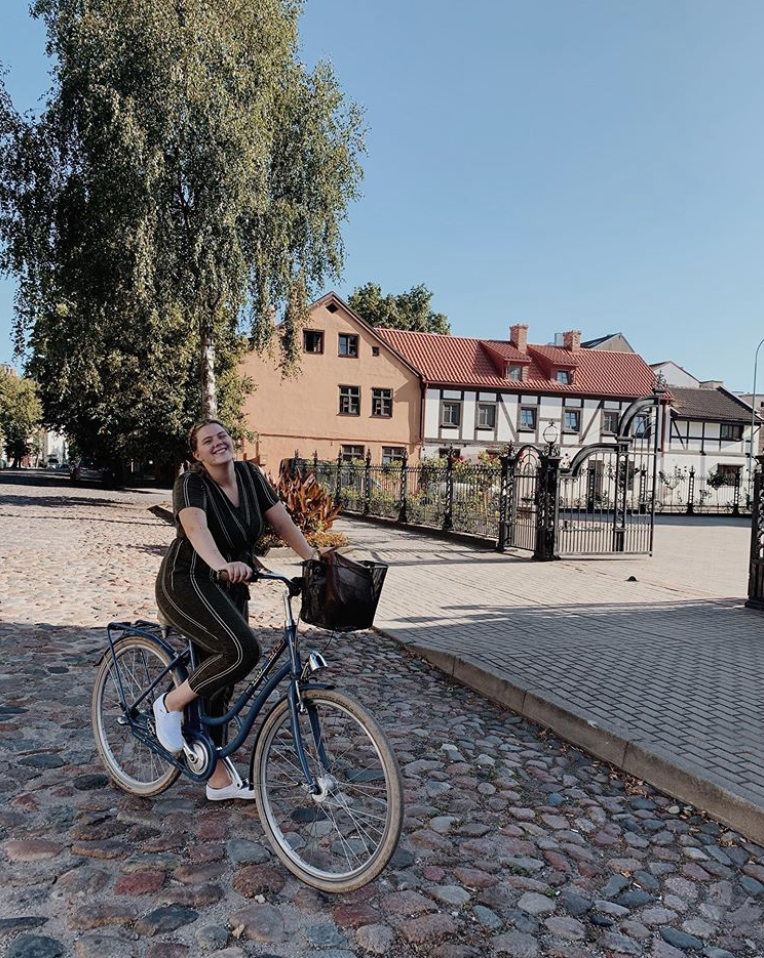 No matter how much you've traveled the world and how many countries you have checked off your list, going to a new country is always a new experience. There are always things you wish you had known beforehand that would have made your trip easier or more enjoyable. Lithuania is no exception!
When I was getting ready to go spend my semester abroad in Lithuania, I had some assumptions of what it would be like, but honestly I didn't really know until I arrived. It's hard to completely prepare yourself before you live abroad, but I loved talking to anyone who had been there to help me out!


---
We also know you're wondering what volunteering in Lithuania is like
Click that link to learn more about how our program works
---

Lithuania is a beautiful country and you're going to love it no matter what, however, you're going to love it even more knowing these things beforehand:
What I Wish I Knew Before Going To Lithuania
Bring Vitamins, Supplements And Protein Powder
It Rains!
When They Say It's Cold -- Believe Them
You'll Need Scarves
Prices Are Similar To Home
Invest In Walking Shoes
Flip Flops Are Not A Thing Here
Leggings will be your best friend
The Deal With European Airfare
Shop At The Grocery Store!
Peanut Butter Is Expensive
Bring Spices
Bring Vitamins, Supplements And Protein Powder
Starchy foods like potatoes and pasta are the main staple in your diet while living in Lithuania and that may be quite different than what you were used to prior. You'll likely have some meat served at meals, but starchy vegetables will be the bulk of it. Bringing supplements can help bridge that gap as you get used to another diet.
It Rains!
You'll need to bring rain gear if you're planning on being in Lithuania during the end of the spring and even throughout the summer. It doesn't rain all day every day, but it did rain at least three to four days a week while I was there (it can last anywhere from 30 minutes to all day). It's best to be prepared!
A small, compact umbrella and water resistance shoes can be really helpful.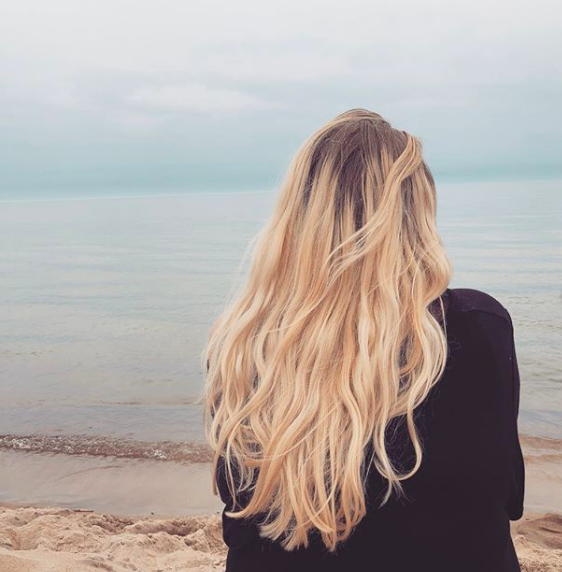 When They Say It's Cold

—

Believe Them
Many people underestimate the weather in the winter in Lithuania. That's a mistake! Now, don't let that freak you out. It's very easy to be prepared for the winter months there; All you need to do is layer, layer and layer.
Don't solely rely on a big winter coat to get you through the winter and early spring. Bring long sleeve shirts, sweaters, leggings, warm socks and anything you can layer up under the coat. If you do that, you'll easily survive the Lithuanian winter.
You'll Need Scarves
In America, scarves for the most part are more accessories than essential (in most states anyways). In Lithuania during the winter, they are necessary! Culturally you are expected to really bundle up with accessories like scarves. Actually, they believe you'll get sick if you're not bundled up with scarves, hats, mittens, etc in the winter so well meaning locals will be very concerned if you're not wearing a scarf.
Make sure you bring a few with you — in different colors, of course! You'll be glad you have them. If you don't have any to bring with you, you could opt to buy one there. There's quite a few souvenir shops and malls where you'll find plenty of options.
Prices Are Similar To Home
You will be dealing with Euros in Lithuania and the exchange rate isn't much different than the US Dollar. You can expect to be paying similar prices to what you would be paying for the same item in the States.
I had previously traveled to Asia where prices are much cheaper, so it was quite different for me when I arrived in Europe. While you can find stores that are similarly prices to the stores in the U.S, you won't find many stores that are much cheaper (unless you go to the thrift stores which is highly recommended).
I would recommend bringing what you need (except maybe a winter coat — that's worth buying there in my opinion) and don't rely on getting a whole new wardrobe there.
One thing: buying a coat there is cool, but for our Spring Volunteers, you'll want a coat the minute you get off the plane, so best to pack one with you.
Invest In Good Walking Shoes
You will be walking a ton, especially on your awesome vacations around Europe. When you go on vacation to a new city, pretty much all you do is walk. Having good walking shoes will be a life saver for your poor feet.
Having the right shoes can make all the difference in having the best trip possible.
Something else to keep in mind: around your country and ones you'll visit you'll be walking on uneven cobblestone roads. Whether you're wearing sandals, or boots, or athletic shoes, make sure they have good support to help save your feet and ankles when walking on uneven roads.
Flip Flops Are Not A Thing Here
If you love your flip flops and wear them everywhere, make sure you bring them with you because finding a new pair may prove a challenge. But honestly, I'd recommend bringing a pair of nicer sandals in place of your flip flops. You'll just fit in better and feel more comfortable.
Leggings Will Be Your Best Friend
Everyone wears leggings there and you'll love having multiple pairs (in different colors). They are great during the summer to wear on their own, but during the winter you'll want to wear them under your jeans for an extra layer of warmth.
Leggings are great because you can dress them up or down and you can make multiple outfits out of one black pair of leggings. Helpful if you're trying to pack light.
The Deal With European Airfare
During your semester in Lithuania, you're going to have plenty of vacation time to explore Europe. One of the absolute biggest perks of being in Lithuania is the fact that you can get cheap, cheap, cheap flights around Europe. Here are some examples of cheap flights from Lithuania to give you an idea.
If you're open to where you travel around Europe, you will get crazy good deals. Just search travel website (like Skyscanner) for your dates and see what countries have the deals during those times. I mean, you can gets flights for less than $50 around the EU.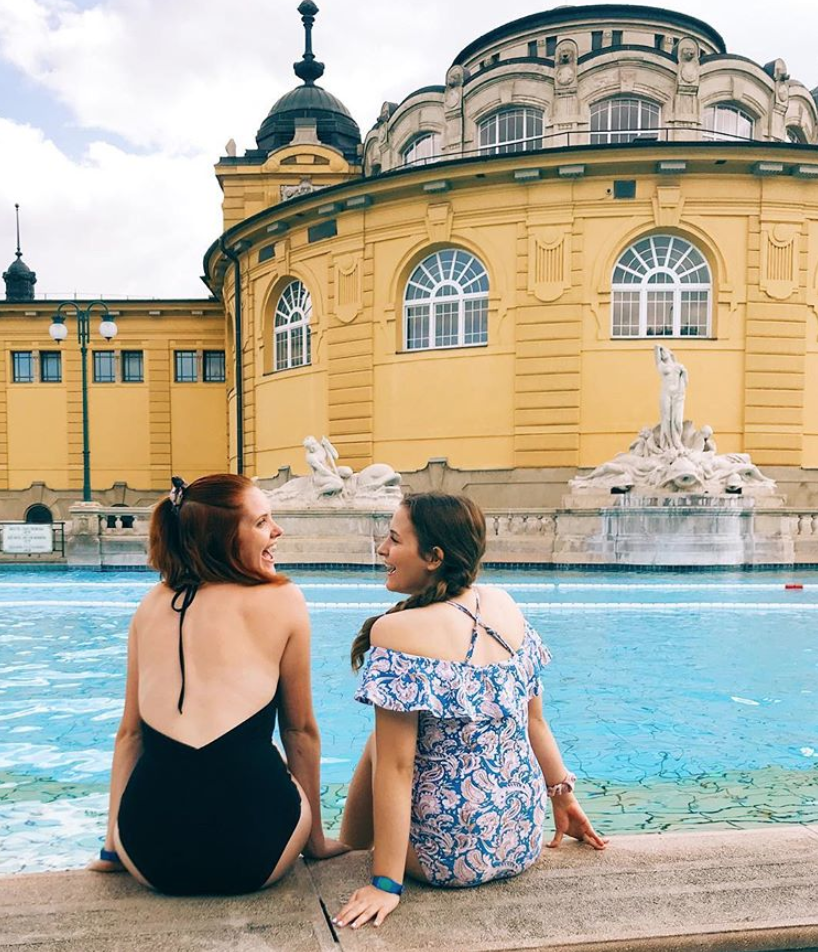 Shop At The Grocery Store
Don't be scared to branch out and try some of the new treats at the grocery stores. Pro tip: watch the locals and see what treats they grab. Guaranteed you will be pleasantly surprised at least half (if not more) of the time.
You never know what you'll find and you may find your new favorite treat ever (like I did with the delicious chocolate covered cheesecake bars there — look for them)!
Here's a list of some of our favorite things you can find in a Lithuanian grocery store.
Peanut Butter Is Expensive
If you're a peanut butter lover, you're in luck because they do have peanut butter there. However, it is pretty pricey. You'll pay more for a small jar than you would for a large in the U.S.
If you can't live without peanut butter for a semester, bring a good size jar with you. You'll be happy to have it and even happier to not have to pay triple the price for a smaller jar. You might even bring PB powder to save weight in your suitcase.
Bring Spices
A lot of the food (not all) in Lithuania is a little more bland than what most Americans are used to. Having some extra spices to throw in the food will give you the familiar tastes you are craving.
I would highly suggest bringing cumin (you can't find it there), taco seasoning, Lawrys, etc. You will be able to find spices there, but you never know which ones. Bring your favorites with you to help spice up the food.
That being said ...we think you'll fall in love with some of the desserts there, like these "freak monster milkshakes"!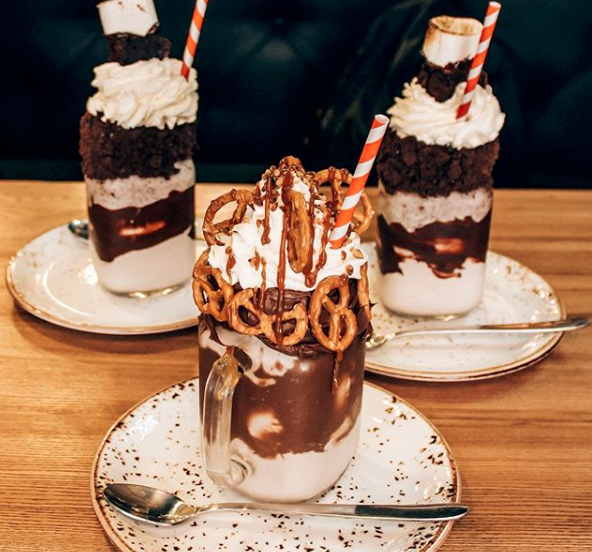 Want more tips for your semester in Europe?
Check out all these hidden gems, travel tips and vacation destinations around Europe. Or, you can click below to get more info about volunteering in Lithuania with the International Language Programs!