Meet Cammy! She is an amazing ILP Head Teacher who went to Romania in Summer of 2015. But that's not the only reason she is so awesome. The story of how she came to be a Head Teacher in Romania is pretty unique.
Cammy had been to Romania via a university study abroad in 2013, before the orphanage was 'adopted' into the ILP program. When she heard about the program being discontinued at that university, she immediately thought of the kids she had helped at the orphanage and worried about who would take care of them (because that's just the kind of caring and great person she is!). This is where ILP comes in.
Want to come volunteer with ILP but not sure you'll be able to make it happen? Get help overcoming obstacles so you can spend a semester volunteering in Europe!
After the orphanage program was merged into the ILP program (Cammy was an important part of helping that merger go smoothly with her input and prior knowledge), Cammy started thinking about going back to Romania with ILP.
Get more information on the orphanage program here.
(circa: 2013-on left, and 2015-on right)
Long story short, after a lot of hard work (before getting ready to leave for Romania she graduated college, did lots of fundraising for the orphanage, and gathered up tons of supplies) she went back!! Cammy handled a TON of different aspects while she was head teacher and helped the students and her teachers to learn and grow. While at the orphanage she was able to help some of the orphans she had worked with before, as well as people at the hospital and help implement a teaching program in Iasi. She is pretty much awesome!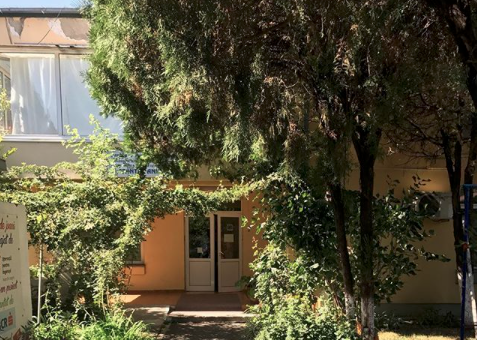 Because of her hard work and dedication to the orphanage program, Cammy was able to keep the program going strong. Cammy served the people there with passion and was an excellent leader! She has a great capacity to love and make people feel that love and feel cherished.
Each time she went to Romania she touched so many lives and we know she made a difference at the orphanage and everywhere else she went! We're so happy she is part of the ILP team!
Want to volunteer in an orphanage in Romania like Cammy did? Learn more, right here: