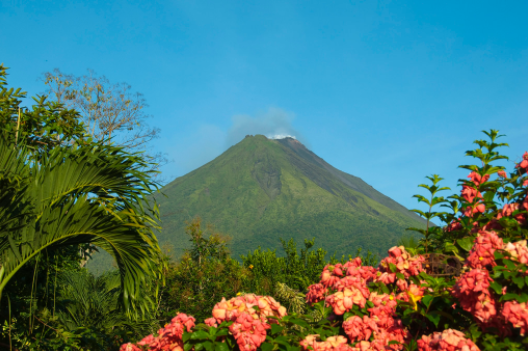 Costa Rica is home to over 50 volcanoes, six of those are still active today! Here's the one you have to visit during your semester abroad in Costa Rica.
With so many things to see in Costa Rica you're going to want to stay forever. Luckily a semester with ILP will give you a few months to explore a lot of this beautiful country.
---
Come help out in Costa Rica
This country is one of ILP's humanitarian programs which gives you the opportunity to serve in unique ways. Come see what volunteering in Costa Rica is all about.
---
If you don't have time to see all of the volcanoes in Costa Rica, Arenal Volcano is a favorite and a must-see.
Seeing the Arenal Volcano
Where is it?
How do I get there?
What can I do there?
Is it worth going?
Here's what you need to know before you check it out while volunteering in Central America!
Where Is It?
The volcano is located a few minutes out of La Fortuna in the Arenal Volcano National Park, which is in the northern part of Costa Rica (about 80km Northwest of San Jose).
This works out really great for ILP volunteers who are living outside of San Jose -not only are you close to all of the jungle treks, white water rafting, and sky walks, but you're also really close to the volcanoes.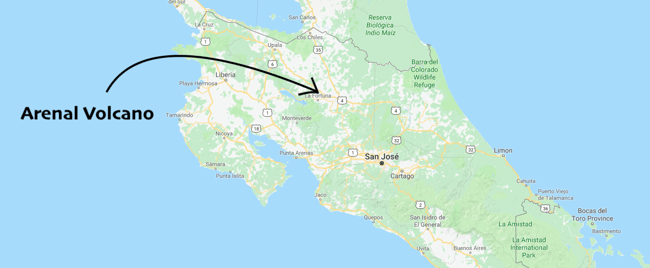 How Do I Get There?
The cheapest way to get there is to take a direct bus to the La Fortuna (Arenal Volcano) stop. It will take about 3 hours if you're coming from San Jose and less than $4 (so it makes a great weekend trip for you ILP volunteers at the San Jose school!).
Get more Costa Rica bus info right here.
If you're farther away and would rather fly, that is also an option. You can take a flight to La Fortuna for less than $100 usually. Check out Nature Air or Sansa for cheap flights from San Jose.
This volcano is very famous, so there are many tours that offer an excursion here for the day from the city. That may be another easy option for you, although will be more expensive than taking a bus but maybe they'll throw in some lunch for you.
This company provides transportation, tours, and bus schedules so may be helpful when arranging your trip there.
What Can I Do There?
Hike Around The Volcano
You can't hike to the top of the volcano, but you can hike all around it and still get a great view of the old lava flow and other beautiful sites. This is definitely something you need to do while you are visiting. You can hike solo or go with a guide who can show you around.
Soak In The Hot Springs
If you like hot springs, you've found your place! You can find multiple hot spring surrounding the area and you'll definitely want to take some time and soak in them. Here's more info.
Visit Lake Arenal
Lake Arenal offers a gorgeous view of the volcano with lots to do. Spend some time swimming, kayaking, paddle boarding, or fishing.
Go Spelunking In The Caves
Spelunking Venado Cave will take you over 8,800 feet below ground and has some pretty incredible things to see. You'll wade through an underground river, see beautiful rock formations, and you might even see some eyeless fish (weird!).
Is It Worth Going?
Uhm, yes! There's a lot to see in this country, but Arenal is one of the major highlights. Grab your ILP group and go, because this is something you definitely don't want to miss while you are living in Costa Rica. Just the scenery alone will blow your mind, it's insanely pretty there.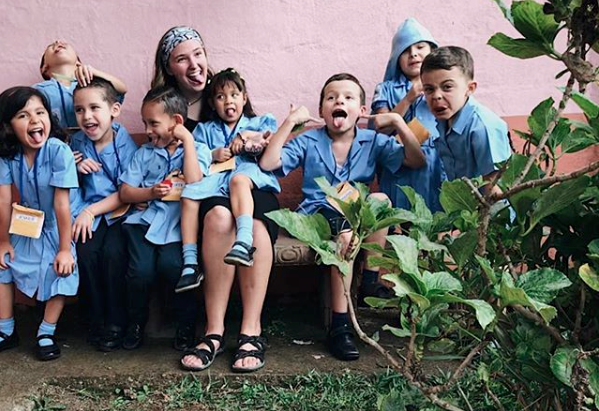 Volunteering in Central America will change your life!
As you serve the cute kids, travel, and explore you will fall in love with this unique country. Ready to serve abroad?
Click the button below to learn more about Costa Rica!