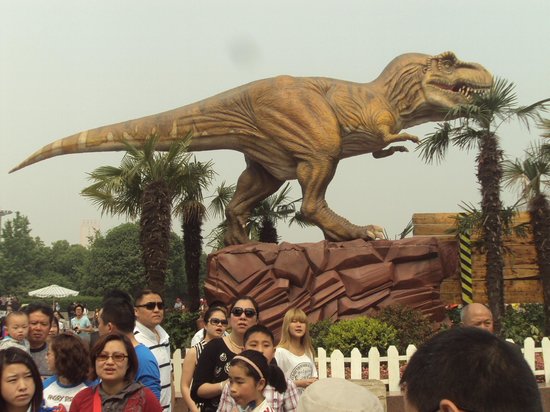 With all these new awesome dinosaur movies coming out, doesn't it make you want to play around with dinosaurs and be up, close and personal with them? Guess what? If you ever travel to China, you can do just that!
If you find yourself wondering what it's like to be living in China for a semester, take a look at what daily life is like for an ILP volunteer.
For all of our ILP China volunteers living in Changzhou, you are in luck! This awesome dinosaur amusement park is located in in your city — but if you're not living there, don't worry ... Changzhou is a short train ride from one of our favorite ILP vacation spot, Shanghai.

Now that you know you've got to experience this park for yourself, here's what you need to know:
What should I expect?
This is an amusement park. There will roller coasters and all kinds of thrilling rides. You will find a ton of dinosaurs roaming around, as well as King Kong! There is also a pretty cool science museum where you can check out some dinosaur fossils.
You will also get to experience some waterfalls, cliffs, caves and a forest to make you really feel like you and your ILP group are in Jurassic Park.

How do I get there?
If you're in Changzhou, all you need to do to get there is take bus number 29, 50, 53, 302 or B12.
If you have GPS on your phone while you're in China, type in this address:

Universal Dinosaur Town on No. 60, East Hehai Road, Xinbei District of Changzhou City, Jiangsu Province

Or you can tell a taxi driver and they will know what you're talking about.

How much is it to get in?
The park is about $35 US to get inside this theme park. You can pay a bit more for a two day pass or an annual pass if you think you need more than one day to check out everything there is to see.

Remember, there are tons of festivals and events that happen here, including an award winning percussion show titled "Crazy Dinoman". Can you really put a price on a show called "Crazy Dinoman"?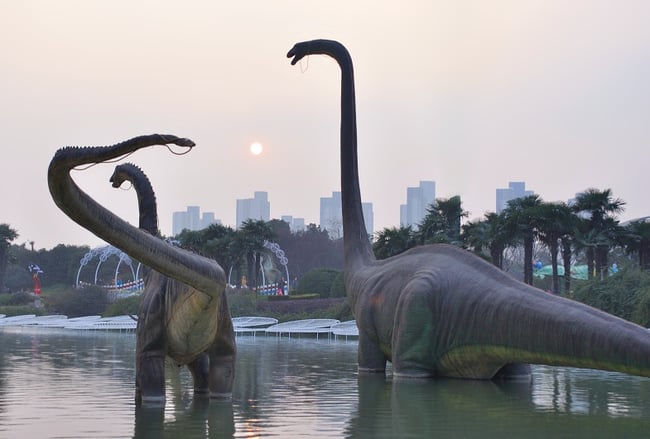 ---
Do you want more travel tips for your vacation in China? Click here for more ILP blog or click below to learn how you can spend an entire semester vacationing and experiencing China. Volunteering with ILP means free time to explore things like the Dinosaur park, teaching English to a classroom of kiddos (no experience necessary) and vacation time to see even more.