Wow, Mexico is amazing us daily with the incredibly beautiful places you can see. You won't be disappointed when you find yourself in Mexico. Whether it's during a gap year, your semester abroad with International Language Programs (ILP), or just a quick getaway you'll never want to leave. The beauty of The Marieta Islands are no exception! You're going to die when you see how beautiful they are.
Not sure if a semester abroad is right for you? Click here to speak to a rep in the ILP office. They can answer your questions and tell you more about how you can make a difference as you volunteer in Mexico!
The Marieta Islands may be small but they pack a big punch when it comes to beauty. Take a boat ride off of mainland Mexico, from Puerto Vallarta and you'll quickly find yourself on these incredible islands.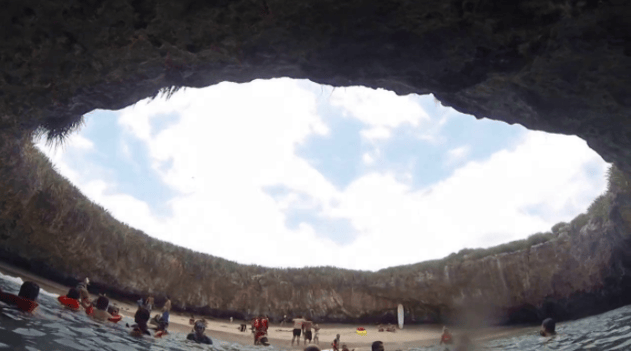 Once you're there you HAVE to visit the "hidden beach" or "Lovers Beach". This is a favorite while exploring the islands. Just look inside the gigantic crater to find it!
With warm sand and crystal clear water, we wont blame you if you want to spend your whole day simply lounging and swimming around, because hello- there isn't much of anything better than that! Did I mention to the only way into the crater is through a tunnel you either need to kayak or swim through? This is sounding cooler every second.
Also consider renting snorkeling gear, to explore that blue water, or even rent some kayaks to help you get around the crater and surrounding areas. A lot of times you can rent these things through the tour company that is taking you to the island. You could also rent them ahead of time and bring it with you.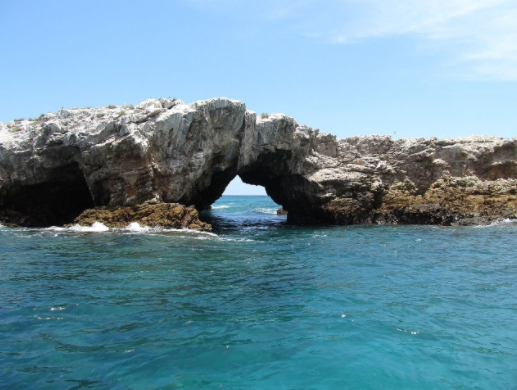 The islands are very special and we are lucky to have them today. In the 1900's they were actually used as bombing targets. Since then that has obviously been stopped (you're safe!) and the islands have been protected and kept safe so they can flourish.
Now they're home to tons of different species of birds and fish which can make your snorkeling experience even greater. So grab your ILP group and head down to visit during your semester in Mexico! (Take us with you?!)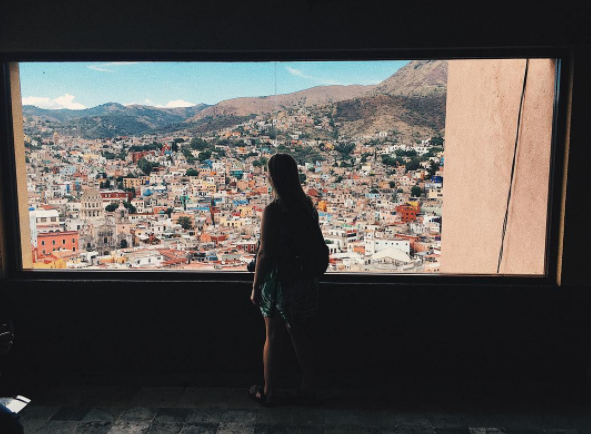 Did you know that ILP sends many LDS volunteers abroad? A lot of people actually use their semester abroad as LDS mission prep. You don't have to be LDS to volunteer with ILP, but you are asked to live a code of conduct which helps keep you safe.
Click the button below to learn more about how ILP takes care of you abroad and doesn't leave you alone without support!
Oh, and don't forget... Learn more about Mexico by clicking that green button...