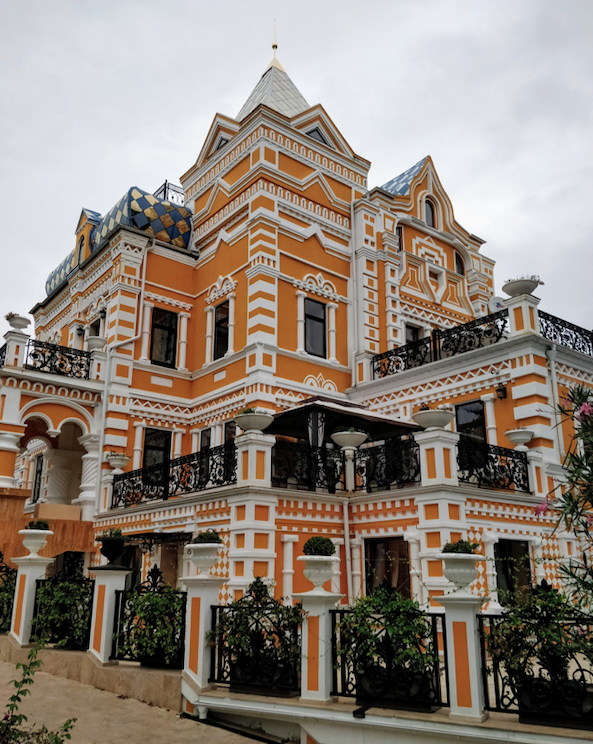 Picture palm trees, towering resorts, and miles of shoreline, plus the hot and humid weather you need for a seaside vacay — find that along with a handful of other perks on a quick trip to Sochi.
I'm not sure why everyone isn't vacationing in Russia. When you hear of taking a vacation to Europe, way too many people book flights to Western Europe (which I love). But once I spent a whole semester living and traveling around Russia as a volunteer, I was sold — this was my new favorite obsession. I spent weekends visiting the big cities like St. Petersburg and couldn't get my fill of Moscow even after months of being there, and want more.


---
Yep, I spent a whole semester living in Russia
See what it's like to volunteer here with ILP
---

I even converted a few friends and family to love Russia as much as I did, coaxing them to visit me after my ILP semester or book their own travels here. And I have my own plans to go back, specifically to say "hi" to the friends I made and to visit the spots in Russia I didn't quite have time to see while living there. The city on the top of my list? The gorgeous seaside resorts in Sochi I heard so much about from my Russian friends.
I'm putting down all the top-tip spots I heard about from my friends' vacations in one spot so when I'm back in Russia, I have it all in one spot ... and you have quite the handy travel guide!
Why You'll Love Sochi
The 2014 Winter Olympics may have helped put Sochi on the map but this southern-city in Russia has been a top-notch vacation spot for Russians and Europeans in the know, especially in the summer. You'll find a resort-filled city hugging the coast of the Black Sea, full of swaying palm trees and a few surprises, like a warm and humid climate plus some pretty rad hiking. I'm talking stretches of beautiful beaches (in Russia!)
Sochi isn't a secret, with around 4 million people coming to hang out in the warm weather and splash around in the Black Sea, which means it's very well set up for tourism. Plus, I've outlined the can't miss things to see and do, plus pulled together some tips and recommendations to help you plan your trip here.
Sochi's Best Beaches
Since Sochi is all about the beaches, you'll want to make sure you're picking the right stretch of sand for your sunny afternoon. Some are more crowded but filled with conveniences, with other corners reserved for those wanting a bit more quiet. Just so you know, many beaches are resort-owned, but you can access the beach even if you're not a guest by purchasing a day pass. Here are Sochi's best beaches to check out:
Пляж "Приморский"
This beachy stretch has a paid access and free access section but 400-500 Rubles means a spot on the beach with a lounge chair and umbrella, towel and locker services, and access to changing rooms and restrooms. Like all the beaches in Sochi, you'll not find sand, but black pebble beaches to lounge on. Backing the beach you'll find a line of cafes to grab lunch at.
Address: Primorskaya Ulitsa, 19, Sochi, Krasnodar Krai, Russia, 354000

Hours: 8:00 AM to 7:00 PM

Cost: 500 Rubles to rent an umbrella and lounge chairs
Sochi Beach
Sochi Beach is one of the more popular free-access beaches, with a paved boulevard backing the pebbly shoreline. You can find a few freshwater showers along the beach, along with sun loungers to rent for around 300 Rubles. Some visitors mention taking a 1-hour catamaran ride for around 800 Rubles if you're looking for something to do besides swimming.
Hours: 24 hours

Address: Черное море, Сочи, Краснодарский край, 354002

Cost: 300 Rubles for a lounge chair
Plyazh Sanatoriya Zolotoy Kolos
This beach isn't as popular as a few of the others but is just as pretty. It's a wide expanse of that stony beach that is great for swimming. There are some plastic lounge chairs to rent for around 250 Rubles or so, and sometimes there are activities like yoga, darts, water aerobics, etc.
Hours: 7:00 AM to 7:00 PM

Address: Sochi, Krasnodar Krai, Russia, 354019

Here's

the official website

for more info (and pictures).
A Quick Tip For You
You'll want to wear water shoes. The beaches in Sochi don't have sand but are covered with charcoal covered pebbles. Some sections have sharper rocks, so it's nice to know your feet are protected in and out of the water.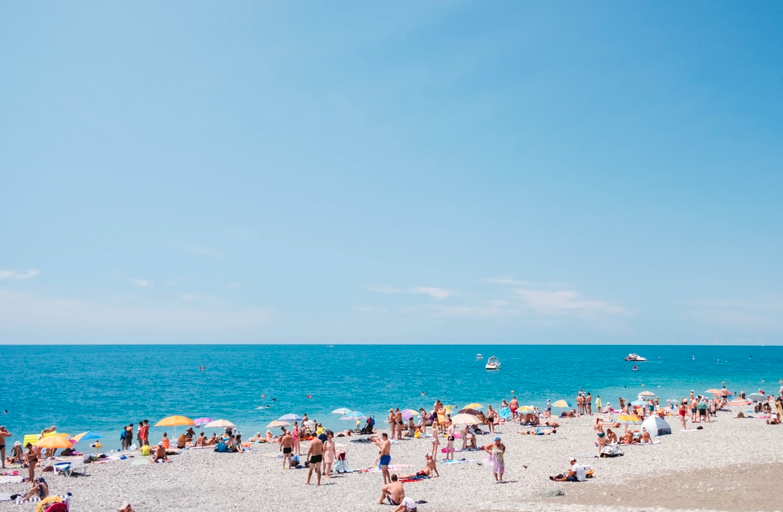 The Don't Miss Things
Stalin's Dacha
Easily one of the top things to see in Sochi is Stahlin's former residence. Early on, Sochi was first a vacation spot for the aristocracy then to important members of the government. When Josef Stahlin decided to make this seaside getaway a resort-filled vacay option, more than a billion rubles were poured into the city to make sure everything was up to standard. The dacha was part of a huge complex, used as a retreat for many government staff who would come to soak in the nearby hot springs. The house also served as a haven for Stahlin's family members (his daughter, daughter-in-law, and granddaughter) during WWII. Stahlin himself had a long stay here after suffering a stroke in 1945.
Now, you can peek down the hallways and wander in the rooms of Stahlin's former dacha, which is furnished with personal items and his own billiards table. Notice the dark forest green color of the house, a nod to Stahlin's paranoid focus on security (painted such to be a form of camouflage). You'll notice that attention to security everywhere: The sofas are bulletproof and high enough so Stahlin's head can't be seen from behind. Carpet is minimal, so footsteps could be heard on the wooden floors. NPR has an article chock-full of some highlights to pay attention to on your own visit.
Cost: 300 rubles (All visits are guided tours, conducted on the hour)

Hours: 10:00 AM to 6:00 PM

Address: Санаторий Зеленая роща, Kurortnyy Prospekt, 120/1, Sochi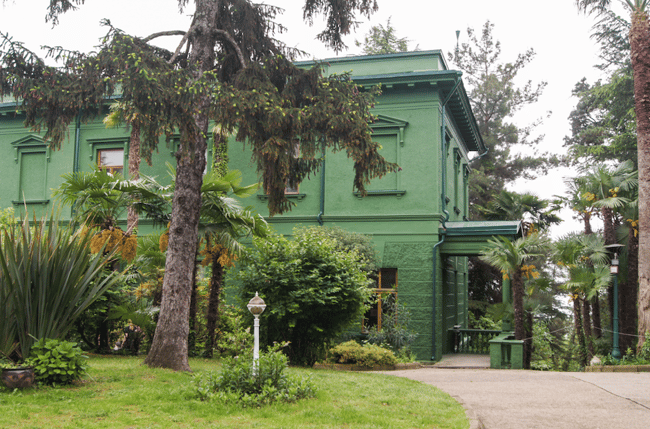 Waterfalls Galore At Sochinskiy Natsional'nyy Park
Would you guess this park is the most popular thing to do in Sochi? This national park has been popular since it was established in 1983. It's a huge reserve, home to a subtropical climate that climbs in elevation to nestle up to snowy-topped mountains. This place is massive and absolutely crammed full of gorges, mountains, rivers, wildlife (everything from birds to leopards) and so many thundering waterfalls.
You can get a deep dive into what's waiting for you at the park here, but now the park is very large and most visitors recommend taking the cable car up to save yourself from some walking.
Cost: 100 Rubles

Hours: 9:00 AM to 7:00 PM

Address: Kurortnyy Prospekt, 74, Sochi, Krasnodar Krai, Russia, 354002
The 86, 101, or 104 bus (from Sochi's Railway station) gets you here (exit at the GIBDD) stop. Then you need to catch the 86 bus, 101, or 104 bus from Sochi's central railway station and get off at the "GIBDD" stop.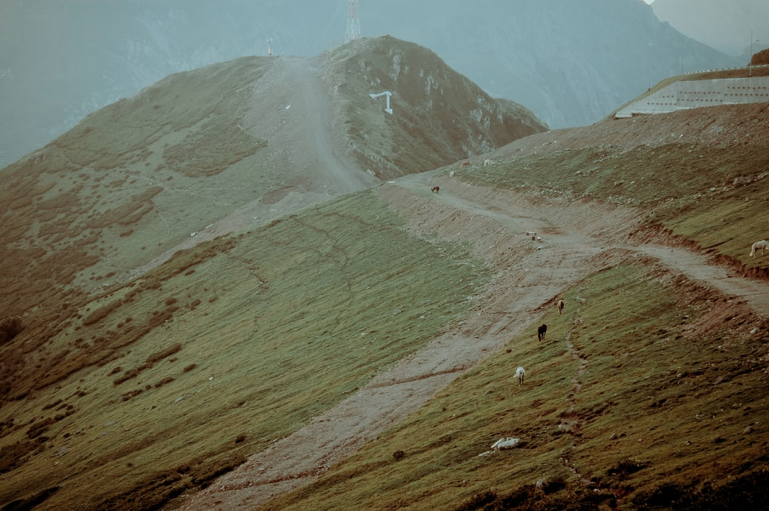 Tour The Olympic Park
Sochi was home to the 2014 Winter Olympic games and it's a pretty popular place to hang out still, hosting matches in the 2018 FIFA World Cup among other events. You'll find a series of fountains that perform a one-hour show that's both musical and colorful, plus an ice skating palace that's not just open to athletes.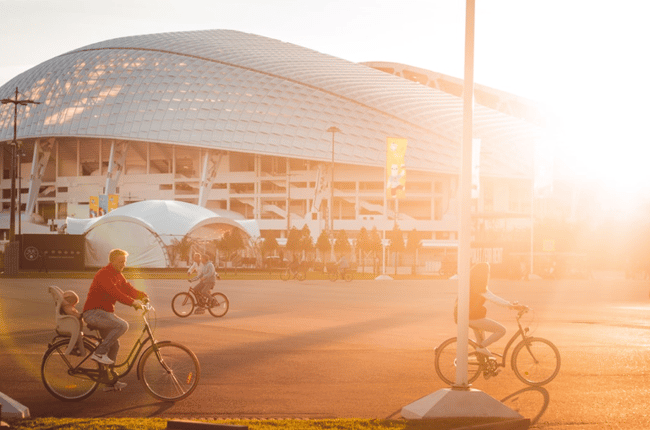 Sochi Discovery World Aquarium
After you spend a day at the beach, stop by the Sochi aquarium to get a glimpse of the ocean life found below the waves. It's an impressive aquarium complete with a tunnel you can walk through where the ocean life surrounds you plus touch pools and shark feedings. You can even grab some fish food from nearby little vending machines (for 50 rubles) and feed some fish yourself. It's a popular activity for families or for visitors who aren't able to hang out on the beach or go hiking because of the rain.
Cost: around 700 Rubles

Hours: 10:00 AM to 7:00 PM

Address: Lenina St, 219 А/4, Adler, Krasnodar Krai
A Few Recommendations
When Should I Visit?
It's a pretty popular place year-round — you can get warm, humid weather in the summer, and enough snowfall to go skiing in the winter. People love seeing the palm trees with a fresh coat of snow! You'll find around 300 days of sunshine here which is pretty wild for a city in Russia. Most people visit in the summer months between May and October (where the weather is warm enough to swim). However, early spring and later fall are also comfortable and you'll find fewer visitors in September and October.
Places To Eat
You'll find a string of good places to eat and grab dessert on Primorskaya Street, but here are a couple of restaurants with rave rave rave reviews:
Хинкальная "Белые Ночи
You'll quickly learn that any Georgian restaurant in Russia will probably be your favorite restaurant (maybe ever). Find yummy filled dumplings known as khinkali (get them steamed or fried), cheesy khachapuri, and grilled meats on this menu.
Hours: 10:00 AM to 12:00 AM

Address: Ulitsa Ordzhonikidze, 9, Sochi, Krasnodar Krai
Хмели & Сунели
Oh, you can find some of my favorite things to eat in the whole world (not just in Russia) at this restaurant. Tuck into shwarma, dumplings, cheesy khachapuri, kabobs, and others drool-worthy Georgian dishes. It's one fo the more popular places to eat in Sochi for good reason.
Hours: 10:00 AM to 1:00 AM

Address: Roz St, 57, Sochi, Krasnodar Krai
Sea Zone
You can't leave your beachy vacation without a seafood dinner. While you'll find a handful of upscale restaurants in Sochi serving up seafood, Sea Zone is affordable but still very delicious. Find mussels, shrimp, local fish, oysters and other fare that's been grilled, steamed, or stirred into salads or pasta.
Hours: 10:30. AM to 12:00 AM

Address: Primorskaya Ulitsa, 17, Sochi, Krasnodar Krai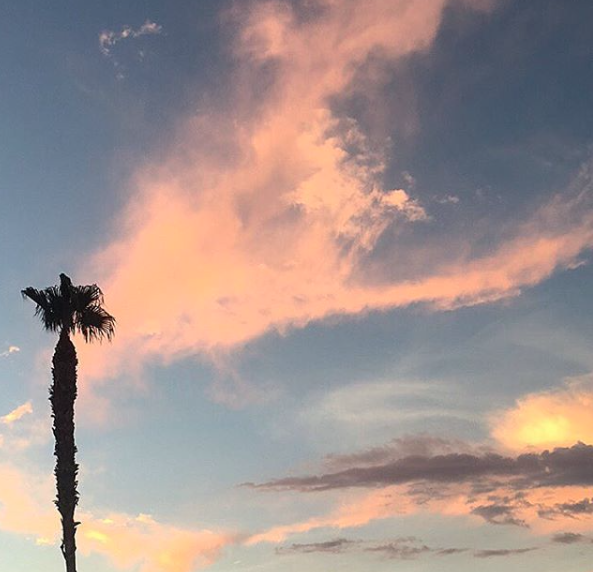 Getting Here
Since you will need a Russian visa to visit Russia, this tropical vacation spot is a highlight for any of our ILP volunteers. Flying is going to be the best way to get there, so I've pulled some flight info for a couple of cities in Russia so you can find the best itinerary no matter where you're exploring in this massive country.
From Moscow
You're looking at a short flight, around 2 hours to 2.5 hours to get to Sochi from the country's capital city. Prices fluctuate quite a bit depending on when you're flying and what airline, but I've seen prices as low as $50 for a roundtrip in the shoulder seasons. Sometimes the prices float around $200+. Check out budget airlines like UTair, Pobeda, Ural Airlines, S7, or Aeroflot via Skyscanner. Prices and short flight times like that make this a good option for a quick weekend away!
Here's your all-in-one for Moscow to make sure you're hitting all the right spots.
From Voronezh
If you find yourself more south and still want to hop over for some beach time, just fly out of Voronezh. Flights are between 4-8ish hours depending on your layover schedule and prices are typically in the $150-$250 range for the roundtrip tickets on airlines like Pobeda, S7, UTair, or Aeroflot.
Don't miss the highlights of Voronezh before you leave for Sochi.
Getting From The Airport To The City
Once you land, you'll want to head into the city of Sochi. The least expensive route is going to be by bus. From the airport, you can ride the bus (or marshrutka) 51, 105, and 105c to get to Alder and the Socia Central Railway Station. Bus 135 gets to you Krasnaya Polyana. The ride will take around 35-60 minutes, and typically a ticket is just 50 rubles (slightly more if you are traveling with luggage).
Taxi is also an option, but plan on paying around 800 Rubles to get you to Alder City, and 1,000-1,500 Rubles to get you to Central Sochi.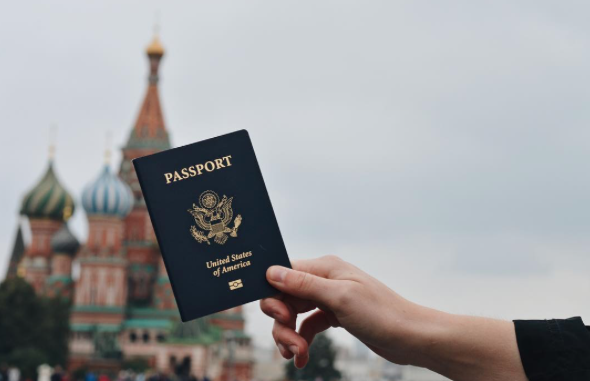 I cannot stop talking about my time in Russia
Come see why everyone who saw my Instagram feed said "I had no idea Russia looked like that ... and I want to come see it for myself.