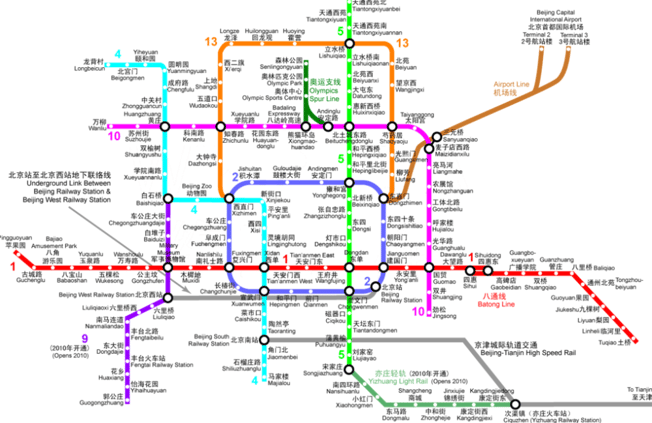 Beijing is BIG and has a ton to see and do. Public bus schedules can be tricky to figure out, but lucky for you the metro is a easy and cheap way to get around to Beijing's must sees! Getting to the Pearl Market, Tiananmen Square, the Forbidden City and Olympic Park has never been easier!
Not sure what to expect when volunteering in China with International Language Programs (ILP)? Click here to learn more about what a typical day volunteering is like!
Before you tackle all the sites to see in Beijing, you should know a couple of things about working the metro:
Using The Metro

What Top Spots Can I Visit?

How Much Is It?

Helpful Hints
Using The Metro
Do I have to speak Mandarin?
Don't speak Mandarin? No worries, they've got you covered! Beijing is a major international city so they're expecting quite a few English speakers looking to find their way. On station subway maps they have the stop's name listed in both Mandarin characters the English alphabet.
If you are worried about getting to the right place, take a picture of the stop you are headed toward and you can show someone in Mandarin so that they can point you in the right direction.
Buy Your Tickets
Another tip for us non-Mandarin speaking visitors. You can buy all of your metro tickets using a kiosk that switches between Mandarin and English, so you don't need to know any Chinese to buy your ticket in the first place.
Prices depending on how far you are going (farther distance, more Yuan). If you'll just be in Beijing for a short trip, we recommend just buying a ticket per metro ride. If you'll be visiting longer (or plan on vacationing here several times), you can get a metro card that you load money on and swipe that instead of buying a single-use ticket. Get more info on buying these cards here, on Travel China Guide.
Use This App
We also love using the MetroMan app for getting around in Beijing (and other Chinese cities). You can download the app for Android here and Apple here, but basically you can type in the metro stop you're at, and the one you're trying to get to, and it will tell you your route, how much it costs, how to long it will take to get there, etc. Very handy.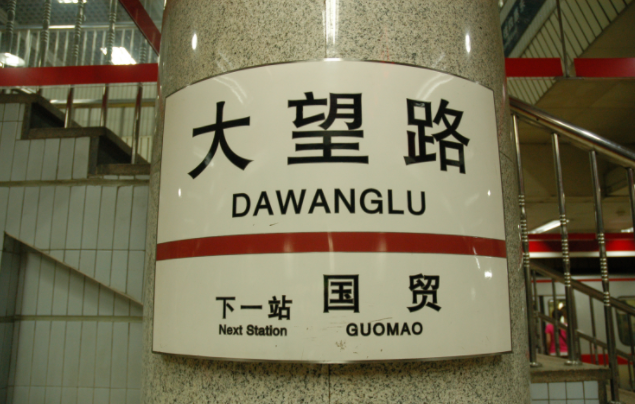 What Top Spots Can I Visit?
The subways have 345 stations, 18 lines and over 350 miles of track which means they've covered all the hot spots. No matter where you go in Beijing there is a stop within walking distance from you. Here are the stops for a few things you can't miss:
Tiananmen Square and The Forbidden City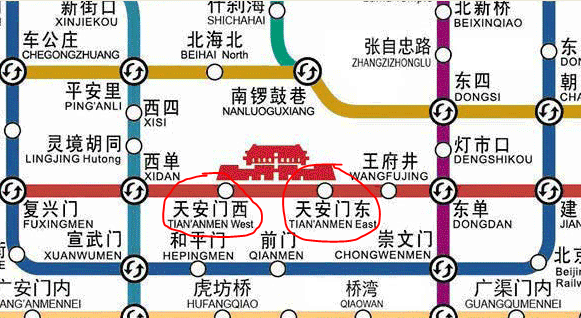 Tiananmen Square and the Forbidden City have multiple stops because this is a major tourist attraction. Your easiest way will be to get onto Line 1 (Batong Line) and get off at Tian'anmen West or Tian'anmen East. Coming out of these subway stops will put you right where you need to be to explore the square.
The Forbidden City is located at the rear of the square. Just walk behind the large building with Chairman Mao's picture and you'll find it easily.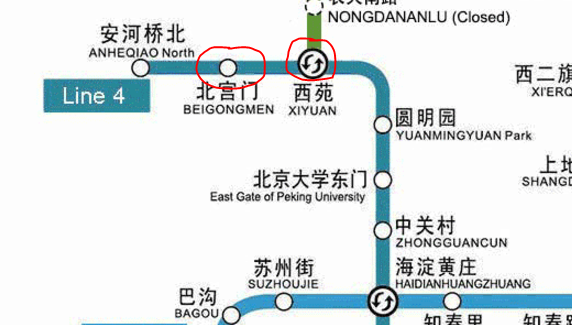 Here are a few easy ways to get to Summer Palace
1) Hop on Subway Line 4 (going West) and get off at stop Beignongmen. Take exit D and then you can walk right to North Palace gate OR get off at Xiyuan take exit C2 and walk to the East Palace Gate.
2) Take Subway line 16 and get off at Xiyuan. Take exit C2 and walk West which will take you to the East Palace Gate.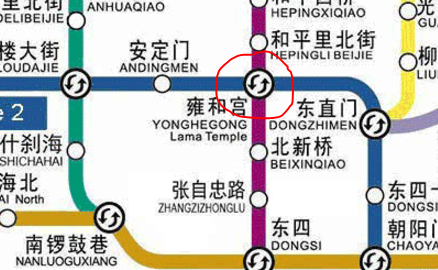 Take Subway Line: 2 or 5 and get off at Yongehegong. Exit from Exit C, turn left and walk along the sidewalk. You can't miss the temple!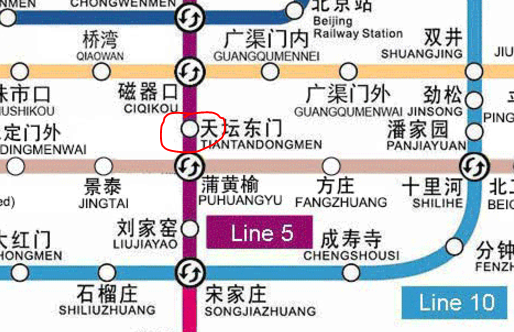 Take Line 5 and exit at Tiantan Dongmen, take exit A and walk about 3 minutes to the Pearl Market. Good things it's a short walk because you're going to load up on souvenirs! Use these shopping tips to survive the Pearl Market.
Helpful Hints
Check out this website for a way to explore each individual subway line, where it stops, and how to transfer, etc. It's nice to pull this up and look at it big on a screen so you can plan as a group.
Allow yourself time to get from place to place. If you want to be somewhere at a specific time give yourself a bit of wiggle room. The subway is really reliable but sometimes things come up like you get off the wrong stop and need to re-route.
Keep small bills and change on you to pay for your ticket. 1RMB coins, 5RMB bills and 10RMB bills are good to have on hand.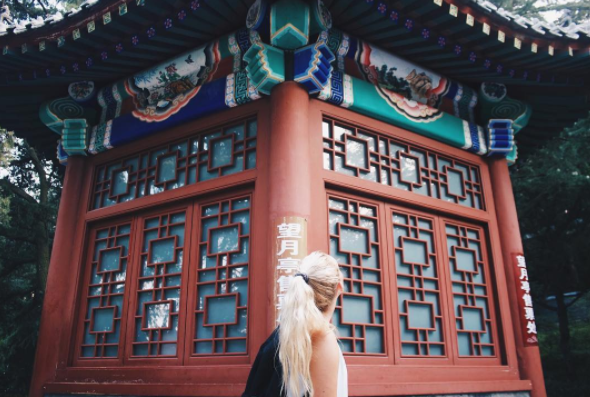 As you teach English in China you will not only make a difference in the lives of the kids you teach but you will meet lifelong friends in your ILP group!
ILP is a great way to meet volunteers from all over the US and Canada and a great way to meet other LDS volunteers!
Click the green button below to learn more about China!