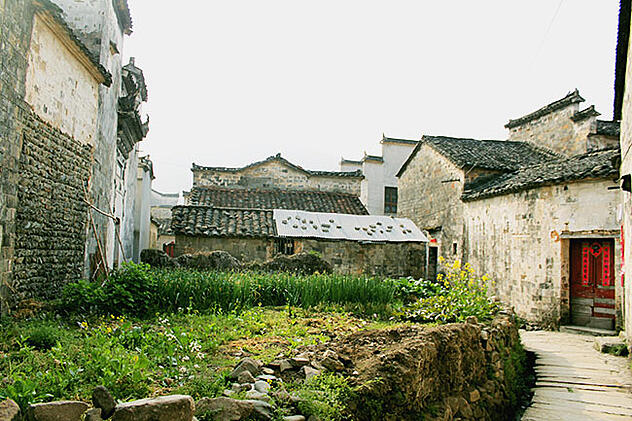 If you choose to climb "the Yellow Mountains" near Huangshan city in China during one of your ILP vacations, this small stop should not be missed!
Even though there are about a zillion places in this country we love - we even wrote an entire Guide To Our Favorite China Destinations - we're constantly finding more, like the Hui Villages.
What Are These Villages? Where Are They?
These are ancient villages known as the "Hui villages" (which are located near Huangshan city in central China, not too far inland from the eastern coast) are another spot we love. There are several spots to explore, including Hong Village, Xidi Village, Tachuan Village, Wuyuan Village and a few other stand-alone streets or gateways.
They're even listed as World Heritage Sites, which means it's not just ILP who thinks they're worth seeing. My ILP group visited Hong Village (so that's where these pictures are from) and it might look familiar because "Crouching Tiger, Hidden Dragon" did some filming in this exactly spot!
You'll find these villages outside of the city of Huangshan, about an hour (or 90 minutes) away via bus.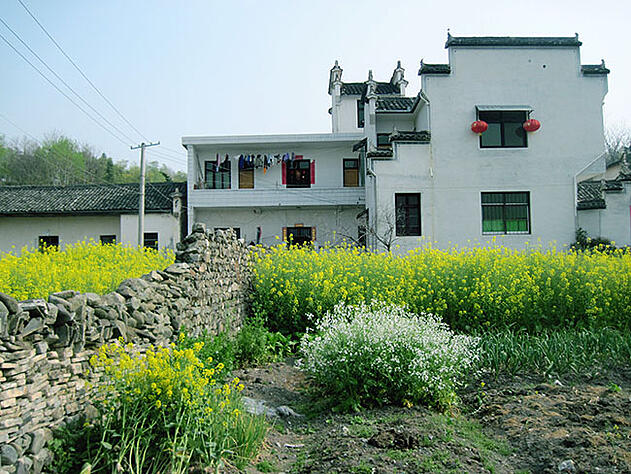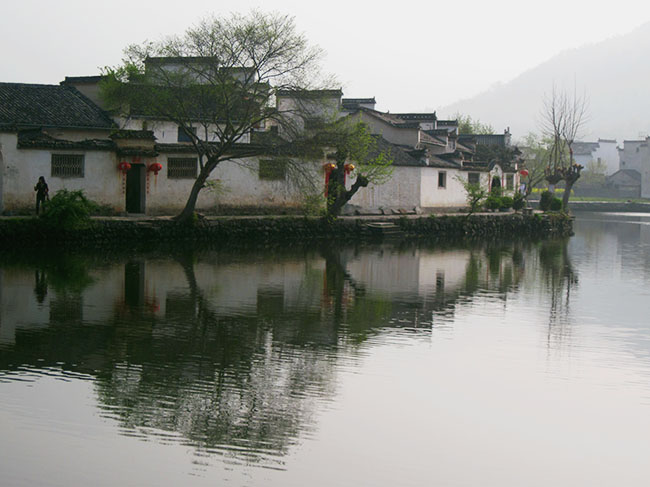 Because it is so incredibly picturesque, many art students line the towns painting the views. You really are walking around what should be a postcard from every angle.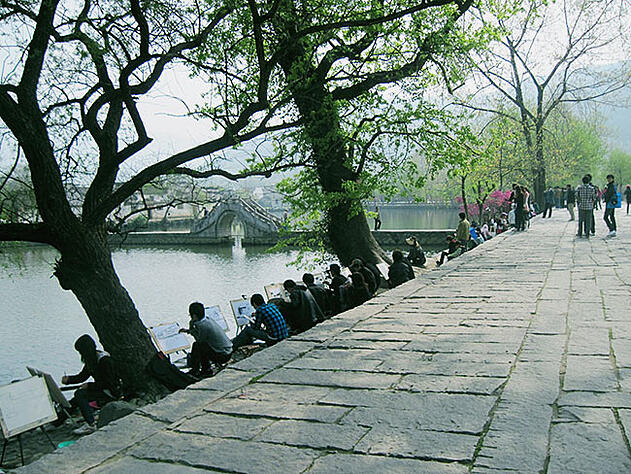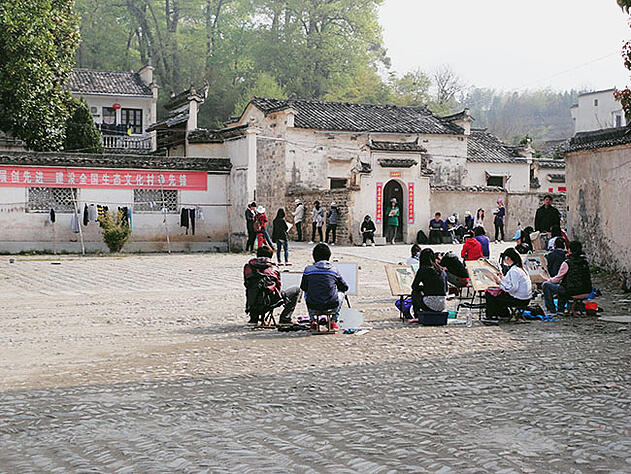 What Villages Should I See? Should I Go With A Guide?
There are many villages located around this area, so plan on wandering around with your ILP group (with your cameras and phones fully charged). Your hostel may be able to point you in the right direction of what's nearby and also hook you up with a tour bus to get you there. Since these villages aren't exactly located in the main city, we recommend going with someone local who knows how to get you there.
THe villages are about a 1-1.5 hour away from the city center of Huangshan.
If your hostel doesn't have recommendations, check out this article for top villages. We also highly recommend taking a few hours to wander around and shop at Tunxi Ancient Street — it's gorgeous.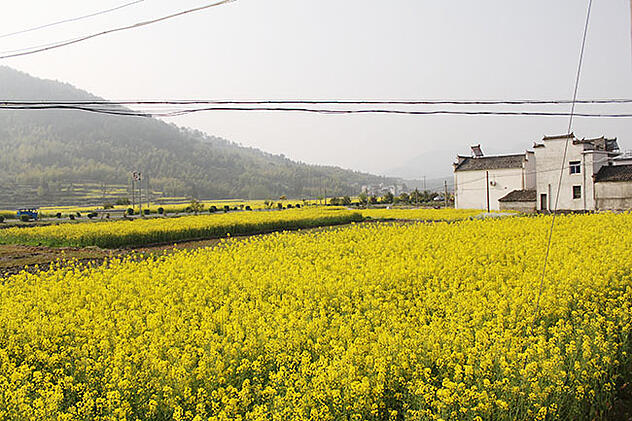 Where Should I Stay?
Volunteers have loved staying at the Huangshan Bed and Breakfast; the owner can help you hike the nearby Yellow Mountains (more on that below) and help you get to the villages via bus.
Other ILP volunteers said they like staying at the Huangshan Daylight International Youth Hostel; the couple who runs the place was helpful when it came to booking a bus to tour these villages.
There are lots of other places to check out if you do a quick search on Hostelworld.
What Else Is There To Do In Huangshan?
If you love hiking, we have excellent news for you. The gorgeous Yellow Mountains are very close to the villages — here's our guide to hiking Huangshan.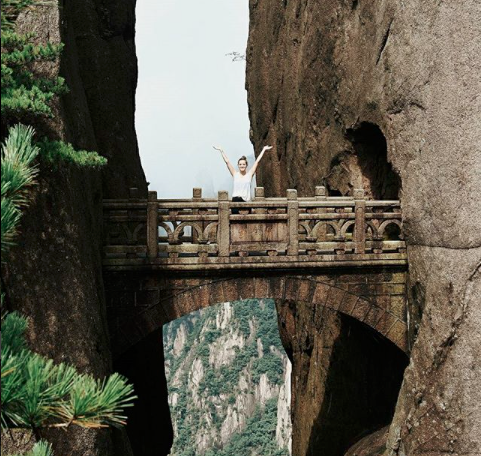 China is such a beautiful place. You have to go there to really understand just how incredible! If you're ready to start your semester abroad, consider teaching English in China as an ILP volunteer! You'll spend a semester volunteering, exploring, adventuring and traveling all around China (count me in!)
Still have a couple of questions? Not a problem — click that blue button to get in touch with an ILP representative who can tell you all about the ILP program and for more info on China, just click that green button. Head's up: cute pictures ahead.