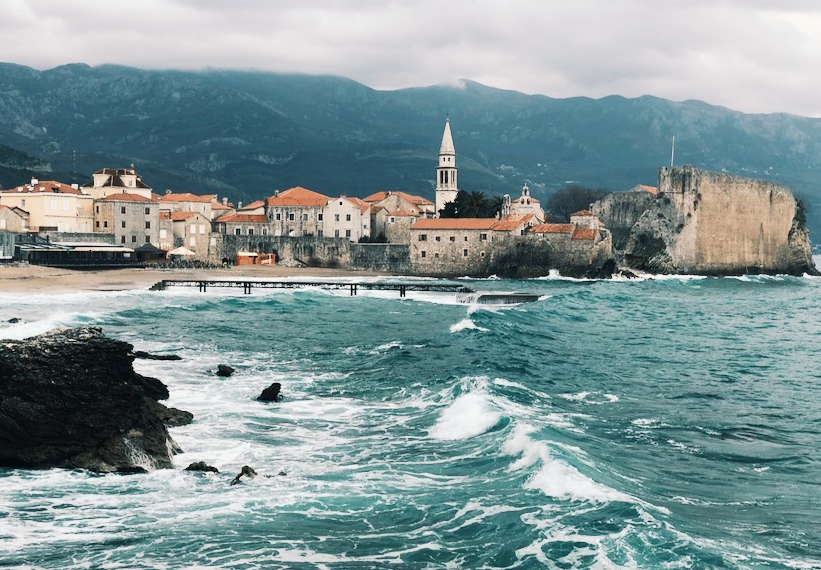 Sparkling beaches, towering UNESCO ruins, and hikes to alpine villages are easily reached from your new home for the semester in Montenegro.
Get ready to put Albania on your travel radar. This country has been hiding dozens and dozens of secrets — who knew you could find Caribbean clear coastlines and lush green forests surrounding turquoise lakes here? Albania is your spot for hiking, ancient and crumbing village ruins, and what could be European's prettiest beaches.


---
Want to hang out in Albania on the weekends?
Come volunteer in Montenegro with ILP!
---

With so much to see, our volunteers in Montenegro are just a short bus ride away from the best of what there is to find in Albania. This country is perfect for a handful of weekend trips and even a longer, 4-day adventure.
Weekend Trips

4-Day Trips (Or Longer)
If You Have A Weekend
Tirana
The capital city of Albania is known for artsy cafes, food markets (check out Pazari i Ri), walking tours to the most historic spots in the city, chic restaurants and art districts, and more. Keep an eye out for what used to be gray, block-style, communist-era apartments that are now painted a rainbow of colors and decorated with yellow arrows, geometric shapes, and other flourishes to brighten up the city.

Just about 20 miles away from Tirana is the city of Kruja, a beyond charming medieval village complete with a towering castle sprawled out on the hilltops. The whole effect is more than picturesque — think gray stone walls, with red-tile roofed village clinging to the hillside. Kruja has a history streaked with a Turkish influence so you'll want to spend time experiencing the maze-like bazaars, where it's easy to find antique stalls and stands. Tickets from Tirana are cheap, about 6€ for a round trip bus there. This blogger outlines more about all the things to see in Kruja if you want to see more.
Rather spend your time by the water? Say "hi" to Bovilla Lake. Those who are in the know are huge fans of all the natural gems found in Albania. Bovilla Lake is one of the postcard worthy destinations. Surrounded by steep mountain ranges, a hike into the rocky hills and lush forests gets to you the lake's green blue water. Ever heard of Lake Louise to Moraine Lake in Banff, Canada? Bovilla Lake is like that. You'll want to head to the Gamti Mountains to see the best view of the lake (which is from above). It's a two hour hike (bring your own water!) and be prepared to climb up some of the steeper, rockier pathways, but the view from the top is truly gorgeous. This blogger has a map and more pictures if the one below isn't enough for you.
Or, hike to Cyclops' Eye, a natural spring found just outside of Krrabe Village (which is close to Tirana). According to legend, the pool is created by a cyclops who fought a beast — and lost. He lost an eye and his heart in the battle which fell into a basin of cold water, forming the stunning color of the "Cyclops' Eye" pool. It's about an hour hike from the Krrabe Village to get the pool which means you'll be ready to dive right in if you're hiking in the summer heat.
You can also visit the nearby coastline city of Durres — read more about that below.
Getting to Tirana from Budva, Montenegro: It's a 4.5-6.5 hour bus ride (about 22€). Check times and routes on Get By Bus.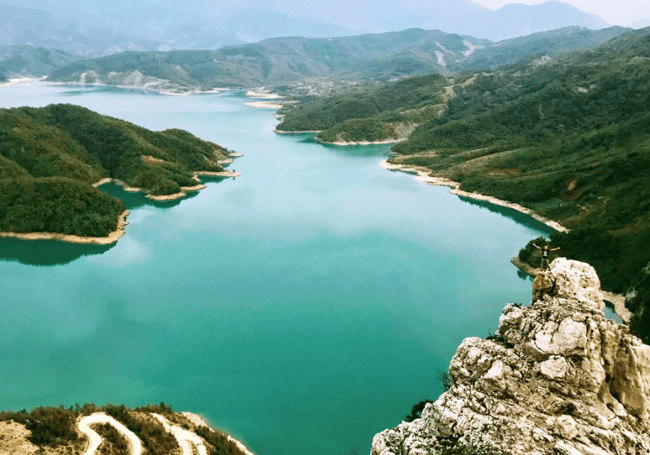 Durres
Head west from Tirana and you'll bump into Durres, a seaside city that's one of the biggest in Albania. Here, days are spent perusing archeological museums, and touring the enormous amphitheater. The city dates back to 627 B.C., and walking through the crumbling remains of this huge Greek amphitheater gives you a firsthand look at the multicultural history Albania has. On your walk through the city you'll stumble on towering mosques, concrete bunkers from the Communist era, architectural pieces from the Roman occupation of the city.

You can also visit the coastline: Durres beach does have golden sand, warm waters in the summertime, and lots and lots of umbrellas to rent if you want a day in the sun. However, the best beaches are further south, near Sarande. Durres is also home to some darling cafes if you're not visiting in the warm weather.
Getting to Durres from Budva: 5 hours on a bus, which will cost about 20€. Check times and routes on Get By Bus.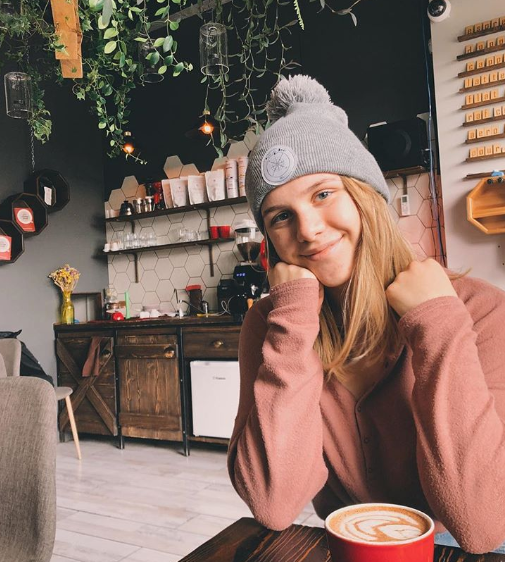 Shkoder
Make a quick stop in Shkoder and climb up to the crumbling ruins of Rozafa Castle: it's been around since the 14th century and has a fascinating legend. Supposedly, a sacrifice was needed to build the castle. The three builders of the castle were brothers, and the youngest agreed that his wife could be sacrificed. You can see a carving of her "body" in the walls of the castle. Like most cities in Europe, Shkodër is also home to a colorful pedestrian street full of cafes, art galleries, and restaurants, but it's more laid back than the hustle you'll find in Tirana.
Shkoder Lake borders one one edge of the city, wedged between the rocky peaks of the "Accursed Mountains", the nickname for the Albanian Alps. We can't get enough of the idea of renting bikes for the day to bike along the lake's shoreline, stopping to admire trees full of fresh figs or pomegranates and escaping the city for a minute. It's the largest lake — the waters actually bleed over into the country of Montenegro, and is a favorite way to spend a day when visiting Shkoder.
Ulcinj, Montenegro is also close (just a 1.5 hour bus ride, or so). You can easily visit Ulcinj, then take a bus to Shkoder, then head back up to Budva if you're interested in getting some beach time before (or after) your time in Albania. Like most beaches in Montenegro, you'll find sandy and rocky stretches of sun-soaked san that are very popular in July and August. Come in May and September for less crowds and stunning views of the clear ocean on Ulcinj's beaches.
Getting to Shkoder from Budva: It's about a 3-3.5 bus ride (and costs around 12-13€) Check times and routes on Get By Bus.


For 4-Day Trips (Or Longer)
The Dhermi Coastline
Want beach time in Thailand-esque waters? Head to the Dhermi Coastline. You'll want at least three or four days here to get to Southern Albania, and to have ample time beach hopping to find your favorite. The seaside villages here are laid back, painted in pretty pastel yellows and full of flowering vines. You can find tiny cafes serving local dishes, things like plan on warm bread, fresh butter and rich fig jam, paired with the salty bite of sheep's cheese for breakfast. Yum.
A few beaches for you to check out (though there are countless others) include Dhermi beach, which is wide stretch that hugs the majority of the coastline and supports tiny gray pebbles instead of sand which makes the blue water ultra clear. Gjilpe Beach is also a total stunner, and just happens to be one of the most famous beaches in all of Albania. You can hike the rocky pathway over craggy hills from Dhermi beach to get here, and the effort is beyond worth it. The beach is in a little cove, bookended by creamy white cliffs, and feels very private (especially when you're there in early summer or early fall). Plan on a few days in Dhermi, that's for sure.
Getting to Dhermi From Budva: There isn't a direct bus, but you can take a series of buses that have a total travel time of about 10-11 hours. However, the route goes from Budva, then to Podgorica, then Durres (which is a rad place to check out), then to the coastline. You can easily spend a day exploring Durres if you don't want to spend a whole day on the bus.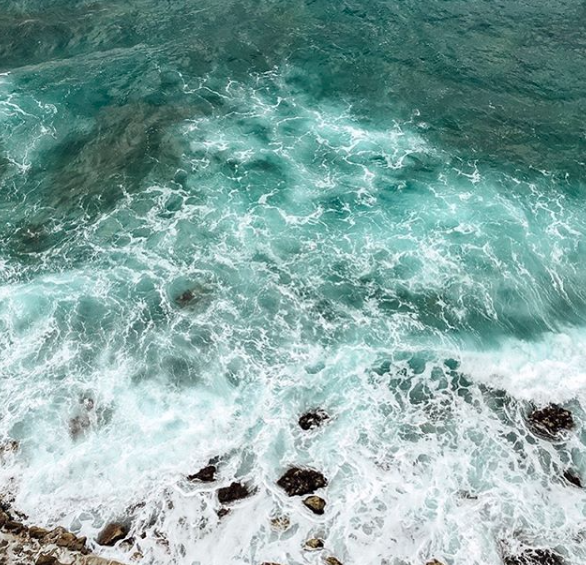 Sarande + Ksamil + Corfu, Greece
Want more beach time and the chance to hop over to Greece for a day? Head further south to the popular beach town of Sarande. You can choose to stay in Ksamil (it has a smaller, relaxed, beach vibe) or Sarande (a larger spot that'll have more options and a few more necessities like grocery stores, markets, restaurants, etc), but both are fabulous when it comes to your beach options. This part of Albania is nicknamed the Albania Riviera, with stunning (we mean it) blue water beaches. A bus connects the two cities so it's easy access no matter where you are staying. We have more information on Ksamil here, which details places to stay and gives you more info on nearby spots like Butrint and the Blue Eye.
Nearby, you can day trip out to Butrint, is an ancient city situated on a hilltop where you'll find crumbling amphitheaters and Roman ruins to climb around. This spot is an ancient city that was first built by the Greeks, then over taken by the Romans, and finally belonged to the bishopric in Epirus — all dating back to the 8th century. Take two or three hours to wander around the mosaic floors of the Roman baths, or hang out in still-standing curved aqueducts tucked between groves of olive trees.

We are also enormous fans of going off the beaten path to explore the "Blue Eye", a crystal clear, turquoise and green freshwater lake hiding in the hills. The most popular reason to visit is the second of the lake that drops off and is colored the most magical shade of blue, making it look like a human eye. The whole effect is stunning, and a very popular place to go hiking.
A day trip to Gjirokaster is also a favorite way to spend a day (you may want more time around Sarande to see everything here). You'll find gray-slate rooftops and a 12th century castle peeking of the hilly countryside in Gjirokaster. Go further and explore the rounded Ali Pasha's Bridge, or stick to the Old Town and spend an afternoon in the bazaars. From Sarande, catch a bus for 1.5 hours (and pay about €3.20).
You can also take a day trip (or longer) to Greece. Sarande is an ideal jumping off point to nearby Corfu, Greece, thanks to the 1.5 hour ferry (which costs about $20-$30). On Corfu, you'll find a picturesque old town, full of cobblestone streets that have a Venetian flourish: you'll see bougainvillea dripping down the sides of the buildings, and a couple of old fortresses and citadels watching over the city. Corfu is a very popular cruise stop, so it's very tourist friendly.

Get To Sarande From Budva: First, it's a 6ish hour bus ride Tirana, then a 4.5 hour bus ride to Sarande. Each leg of your bus ride is about $20 each.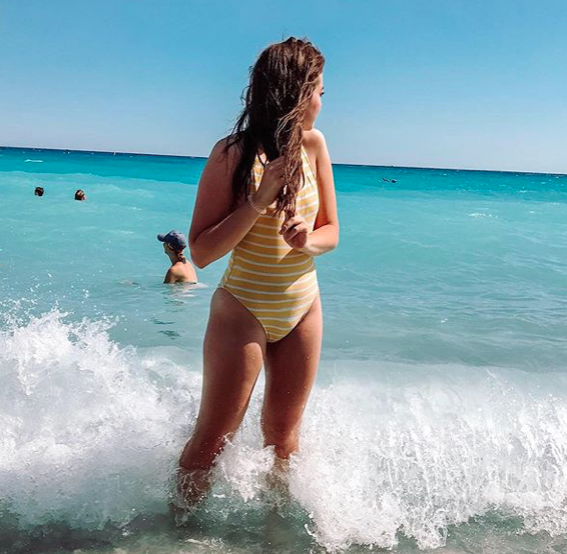 Theth
The gateway to the "Albanian Alps", aka the amazingly beautiful mountains found in this country. In the winter months, the rocky crags are completely covered in a thick blanket of snow, but when the weather warms up, the area thaws to reveal cascading waterfalls, gushing rivers, pristine mountains lakes, and untouched alpine villages. Theth is one of the best hiking destinations in this part of the world.

There are few hiking routes, but one of the most popular routes is the village of Theth to the village of Valbona which is a long day hike over a rocky ridge, providing some of the most gorgeous scenery. One perk of doing the long hike to Valbona is that you'll be right at the base to go ferry across Komani lake, which is one of the most scenic boat rides in Europe. This blogger has more on the Komani lake if you're interested.
There are also a number of dozen day hikes from Theth that are seriously stunning. We're talking day hikes to places like the "Blue Eye Of Theth", a crystal clear of pale blue water found deep in the hills and meadows of the mountains. It's a 19 KM hike with postcard worthy views the entire hike. Go a few more kilometers and stumble on the Grunas Waterfall, a gushing oasis in the thick forest.
Getting to Theth. First you'll want to get a transfer from Shkoder. It's typically available at every hotel (and some hostels) for about €10. Generally, the shuttles departs at around 7:30 AM arriving 2 to 3 hours later. Taxis are about the same price, too if you'd rather just book a cab. So from Budva, just get yourself to Shkoder and take that transfer.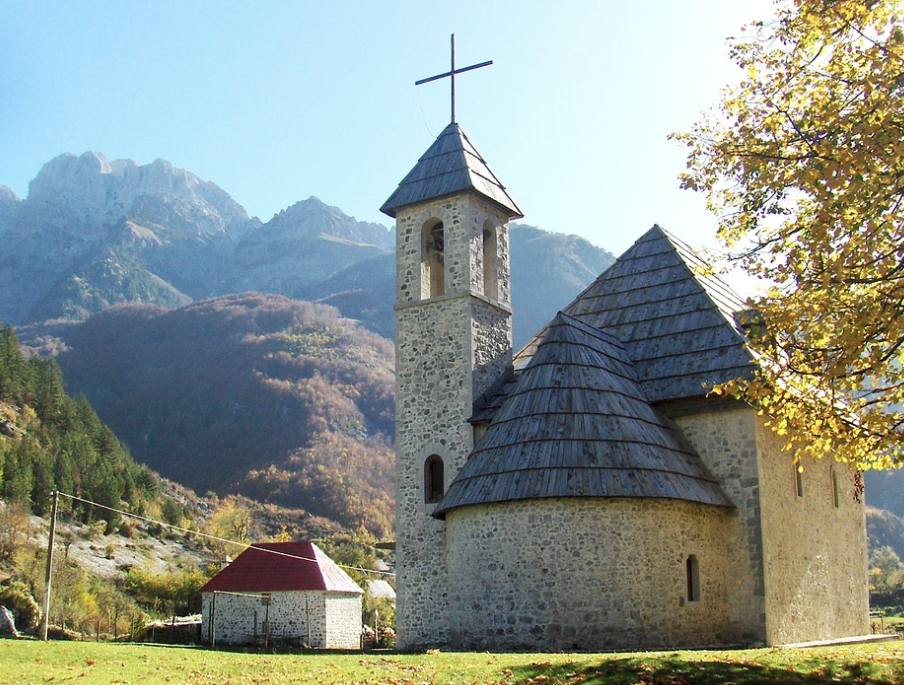 Applications are open to come explore Europe's best kept secrets.

Come volunteer with ILP! Spend a semester volunteering in an orphanage or teaching English and also get vacation time to explore places like Albania. We're accepting applications for college-aged volunteers looking for an adventure.