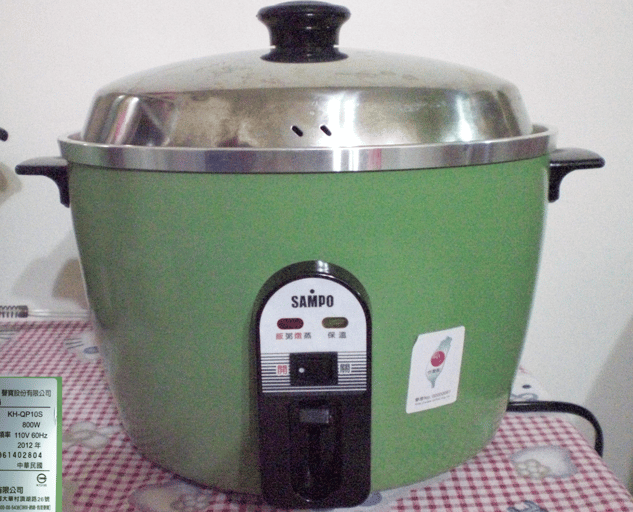 Think your rice cooker is just there to help you make rice? Think again! Here are the tips you need to make a lot of things — not just rice — with this kitchen tool.

I don't know about you but I always thought your rice cooker was just for cooking rice, but I was so wrong. You can outsmart your rice cooker by making not just rice for dinner tonight. Get excited, college students! These meals are easy to make and easy on the college budget:

Pst: Looking for a way to make travel easy and affordable too? Check out this free guide about spending a semester living abroad (and paying less for it) with International Language Programs!
Easiest Ever Oatmeal
Yummy Rice Cooker Banana Bread
Rice Cooker Sweet and Sour Chicken
Mac And Cheese In A Rice Cooker
Make Chocolate Cake With Your Rice Cooker
Easiest Ever Oatmeal
So oatmeal is already pretty easy, but with your rice cooker you can make the best sort of oatmeal without stirring or a stove. If you didn't know, steel cut oatmeal is tons better than the rolled oat kind … don't believe me? Read this post.

Just toss these ingredients in your cooker and start it up:

1 cup steel cut oats (no soaking needed!)
2 1/2 cups liquid (You can use all water, all milk, or mix the two)
A big pinch of salt

Cook like you would a batch of rice and top with fresh fruit, berries or a drizzle of maple syrup. Yum!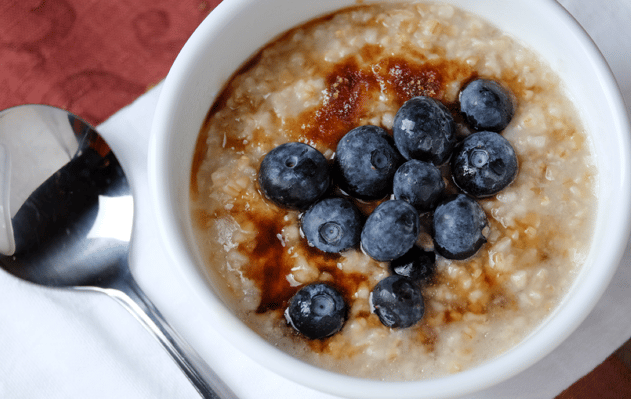 Yummy Rice Cooker Banana Bread
Now you can make banana bread for breakfast (or dessert) even when your roommate is hogging the oven (or maybe your kitchen doesn't have an oven, like this blogger living in Japan).

Add these to a mixing bowl:
1 1/2 cups enriched white flour
3/4 cups white sugar
2 tsp. baking powder
1/2 tsp. baking soda
1/2 tsp. salt

Stir 'em together then add these ingredients:
1 cup mashed ripe bananas (2 to 3 medium to large bananas)
1/3 cups softened butter
1/4 cups milk
1 egg
Grease up your rice cooker with some cooking oil, then add your batter. If the cake isn't done after one cycle, start a second cycle and just keep an eye on it.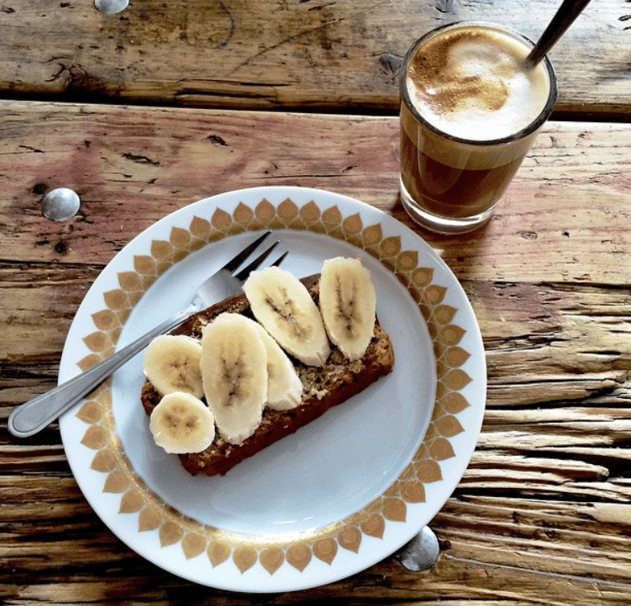 Rice Cooker Sweet and Sour Chicken
Disclaimer: You'll need to use your rice cooker to make rice, THEN you can use it to make this yummy dish! BYU teachers in China or in America can make this favorite. Here's what you need:
Add all these straight into your rice cooker and stir well:
1/2 cup packed light brown sugar
1/3 cup ketchup
1/4 cup apple cider vinegar
1/4 cup reduced sodium soy sauce
2 Tablespoons cornstarch
1 garlic clove, minced
1 teaspoon ground ginger
Then add these ingredients:
1 1/2 pounds boneless, skinless chicken breasts, cut into 2-inch pieces
1 medium onion, quartered
1 medium green pepper, cut into 1-inch pieces
1 medium red pepper, cut into 1-inch pieces
1 can (20 oz.) pineapple chunks in juice
Cook on high for 1 1/2 hours or on low for double the time to have dinner in 3 hours. This version has you top the whole thing to sesame seeds (and we suggest eating the whole thing with chopsticks).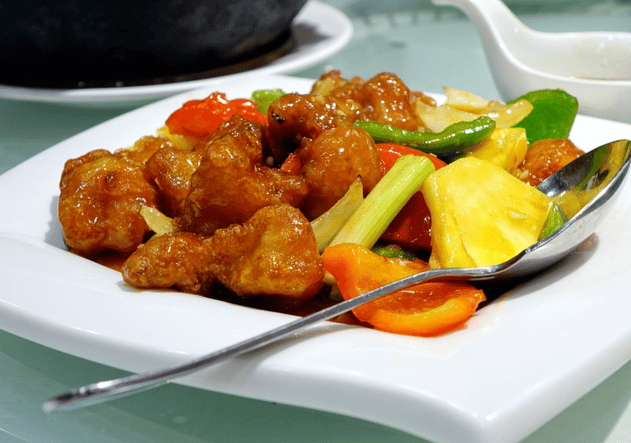 Mac And Cheese In A Rice Cooker
A college staple made even easier! Here's the recipe but you can also watch a video of the recipe right here. Check out your pantry (and your roommate's cupboard) to find these ingredients:
Toss water and pasta in your rice cooker and cook on the "white rice" setting for about 30 minutes:
2 cups elbow macaroni
1 teaspoon kosher salt
Then, in a bowl mix up your creamy cheese sauce
One 12-ounce can evaporated milk (about 1 1/4 cups)
3/4 cup shredded Cheddar
3/4 cup cubed processed cheese product, like Velveeta
1/2 teaspoon mustard powder
1/2 teaspoon freshly ground black pepper

After the rice cooker is done with pasta, add your cheese sauce and try not to eat the whole batch at once.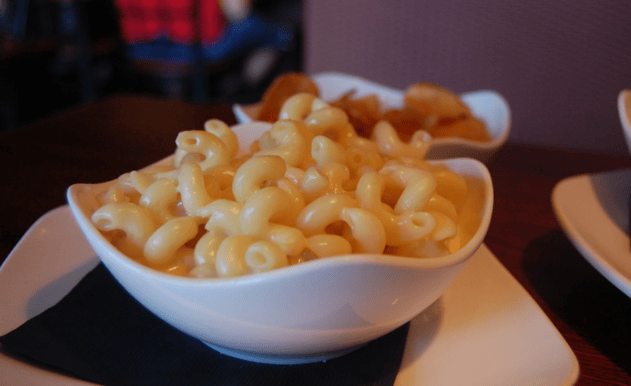 Make Chocolate Cake With Your Rice Cooker
Eat this cake warm or cold … or for breakfast, we won't tell!
Grease your rice cooker and add these ingredients in a mixing bowl, stirring well.
1 1⁄2 cups white flour
1⁄2 cup white sugar
4 tablespoons cocoa powder
1 teaspoon baking soda
1⁄2 teaspoon salt
1⁄4 teaspoon baking powder (leave out for heavier cake)
Then stir in your wet ingredients — don't over mix!
90ml vegetable oil
1⁄2 teaspoon vanilla
1 tablespoon vinegar
1 cup water
Add into your greased rice cooker and cook on low for 60 minutes, checking after 45. Let your cake cool inside the cooker before you take it out and eat the whole thing.
So feel free to top this dessert with ice cream or throw in some nuts and chocolate chips. This recipe has it topped with fresh fruit and powdered sugar. Sharing is optional, too, by the way.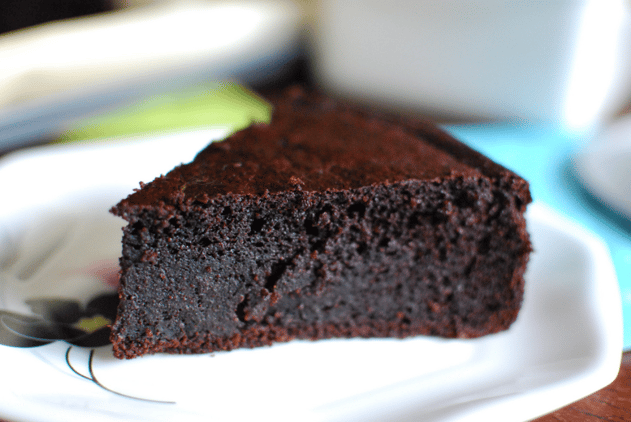 If you need to know more cooking tips perfect for college students, or need a little more info on how to spend a semester volunteering in Europe (or other countries), come say hi! The ILP blog has lots of tips on student hacks like these and favorite places to go on vacation while you are living abroad. Oh and getting more info about volunteering with ILP is just one click away: