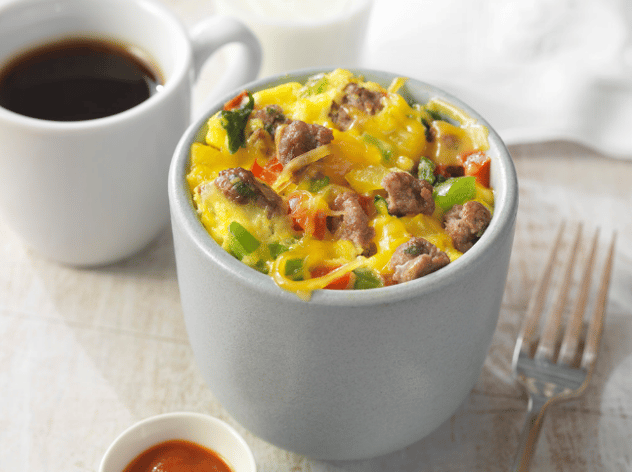 Want a good treat but don't have a ton of time before you have to head back to campus for your next class? These college hacks for recipes will save the day and give you something delicious to eat. All you need is a coffee mug... okay and a few ingredients!
Ready to take a break from school? Have you ever considered a gap year? Learn more about what that is here! And, then pack your bags immediately!
Omelet In A Mug
Talk about simple. This is seriously as easy as it gets. Super fast and a great breakfast for when you're in a rush!
Ingredients
2 eggs
1 tablespoon water
Whatever fillings you'd like. You can't go wrong with bacon, green pepper, cheese or ham.
Instructions
Crack both eggs into mug. Add water. Stir together and season with salt and pepper. Add any other desired fillings. Microwave 1-2 minutes. You're good to go!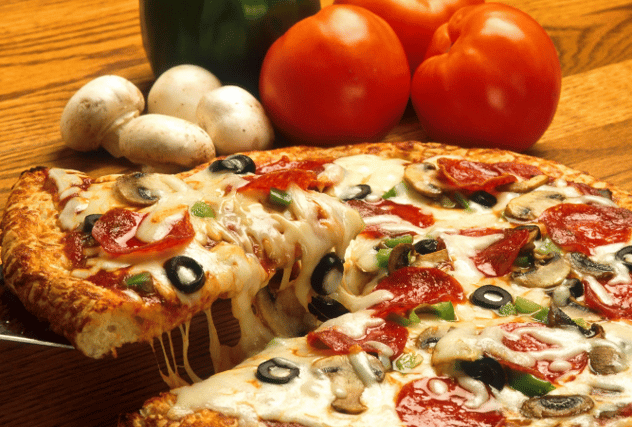 Pizza In A Mug
Don't knock it until you try it, maybe it sounds weird at first, but it's so good! A little doughy and completely customizable, yum!
Ingredients
Refrigerated Biscuits
Pizza Sauce
Cheese
Whatever toppings you'd like! (Pineapple, ham, pepperoni, olives, etc.)
Instructions
Spray the inside of your mug with non-stick spray. Place the biscuit in the bottom of the mug. Microwave for 30 seconds. Add 2 tsp of pizza sauce, cheese and toppings to top of biscuit. Microwave for 1 more minute.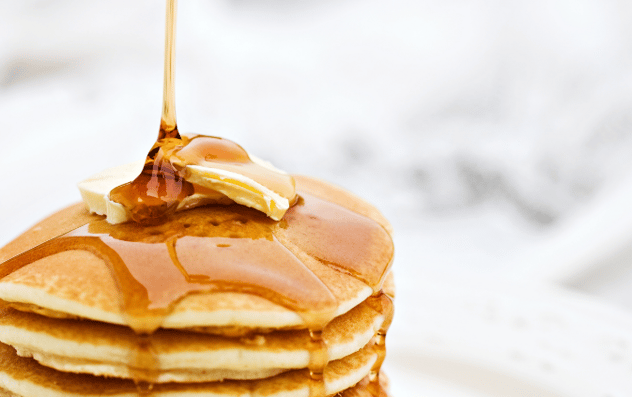 Pancake In A Mug
Make this pancake in a mug and all you need is some bacon on the side! This one is super easy and tastes even better drenched in syrup and Nutella.
Ingredients
1/2 Tablespoon melted butter
1/2 Cup "just add water" pancake mix
3 Tablespoons water
Instructions
Combine all ingredients in you mug. Microwave for 1 1/2- 3 minutes. Add syrup, peanut butter, or Nutella (or all 3 - no judgements here).
Peanut Butter Brownie
Okay, wow. This is incredible and beautiful. You need to try this one!
Ingredients
1/4

c

. sugar

1/4

c

. flour

pinch of salt

2

tbsp

. cocoa

I used dark chocolate Hershey's

2

tbsp

. oil

1/4

c

. water

1

tbsp

. peanut butter

1/4

tsp

. vanilla
Instructions
Add the dry ingredients in a mug and stir ( large mug is best because it will rise). Add wet ingredients and combine well. Add peanut butter and push it into the center of the mixture. Microwave for 60 seconds. Eat it and cry because it's so delicious!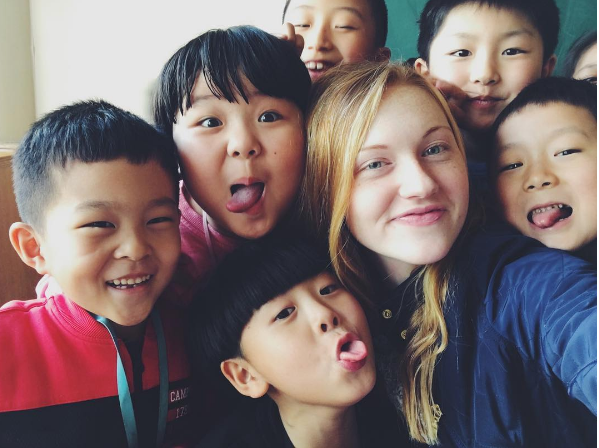 When you volunteer abroad with International Language Programs (ILP) for a semester you get to make a difference in the lives of the greatest kids. You will fall in love with them and they'll make you never want to leave!

Click the button below to learn more about volunteering and ILP!