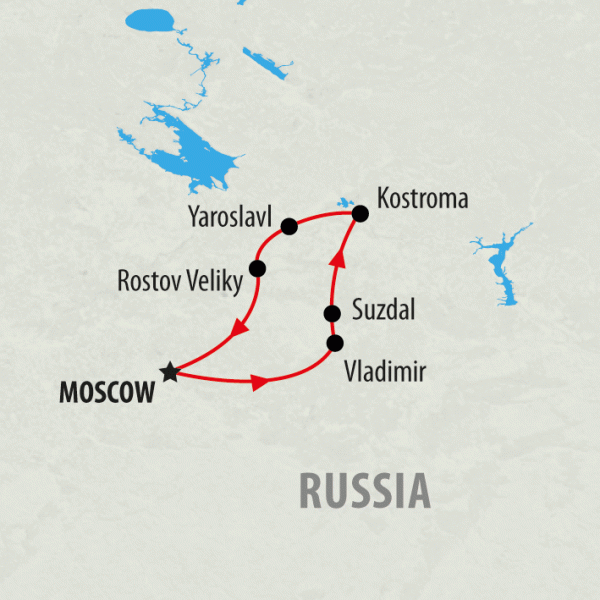 Ready for a tour of some of the oldest cities in Russia? Take a trip through the Golden Ring of cities starting in Moscow.


"The Golden Ring (Золотое кольцо) is textbook Russia
: o

nion-shaped domes, kremlins and gingerbread cottages with cherry orchards." - Lonely Planet
Moscow and St Petersburg are the biggest attractions for foreigners in Russia, but if you want to see true Russian life and how a majority of the country lives, you only need to travel a few hours outside of Moscow! Get a view of beautiful old churches, monasteries, and a less bustling daily life. Many of Russia's most sacred sites are in cities like Vladimir and Suzdal.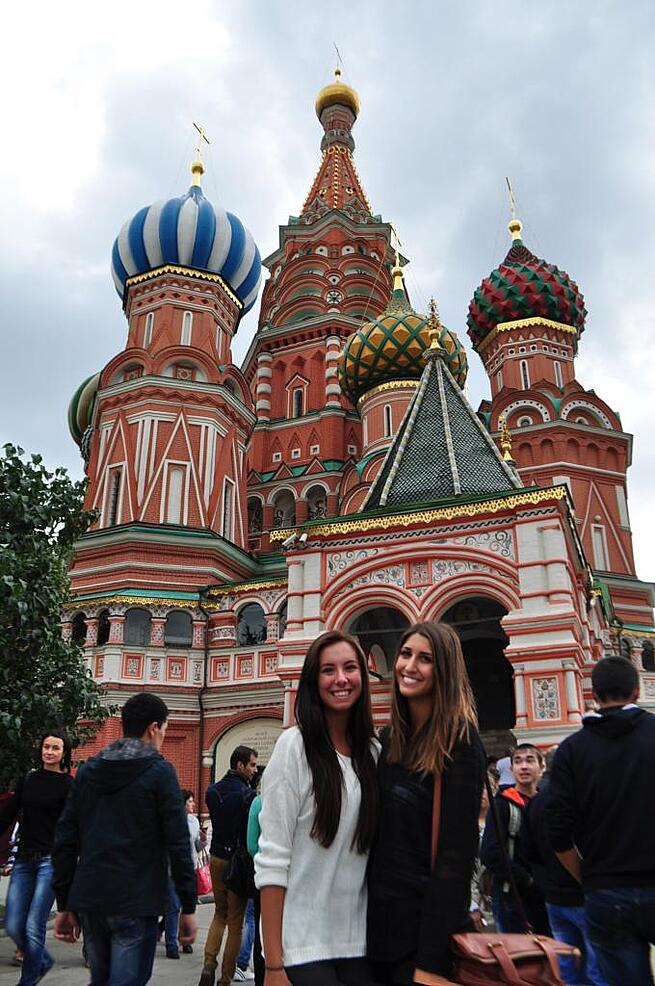 This suggested itinerary
gets you through the entire ring in under $100 USD! Many recommend having at least 5 days to spending traveling around the ring.

If you don't have time to visit each city, Moscow volunteers can easily make a weekend trip to just Vladimir and Suzdal, two very ancient and proud Russia cities.
Moscow
Start the trip by visiting world famous Moscow (or by living there!). Many ILP volunteers live in Moscow and teach English at different schools around the city.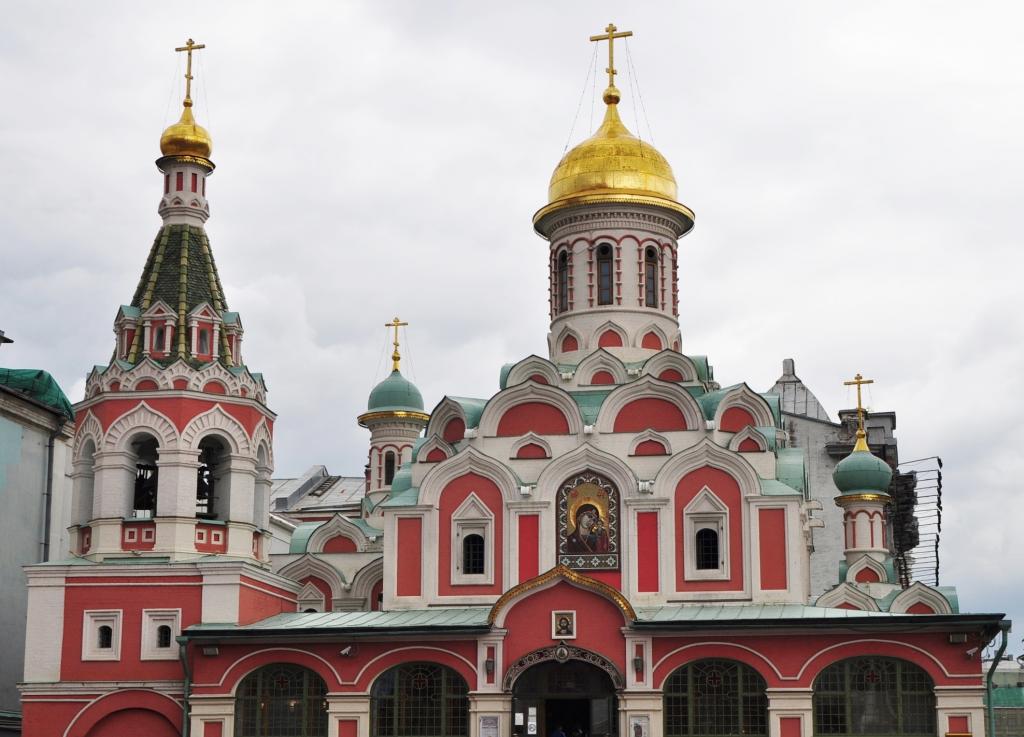 Vladimir
Get a feel for the more traditional life in Russia, by going to one of bigger towns in the Golden Ring like Vladimir. Vladimir has lots to offer with less of the hectic, Westernized influences that you might get in cities like Moscow and St. Petersburg.
Located just over 100 miles from the east of Moscow, Vladimir is a good first stop on "the Ring". It once was the capital of Russia and has plenty of interesting history to offer such as old churches, monasteries, and museums. See more about Vladimir here.
Suzdal
Just 3-4 hours from Moscow by bus or train and only 20 miles north of Vladimir. Suzdal is one of the smallest towns in the ring (a population of around 13,000) and gives you a view of the much slower paced life in Russia (compared to big city Moscow). Take a stroll around the hilly countryside to get views of old buildings which are still intact. You can even go camping along the river Kamenka! Supposedly the city hasn't changed much since the 12th and 13th centuries so you can really get a feel for the old world charm of historic Russia. You can't walk a block without seeing an old church or monastery! See more about Suzdal here.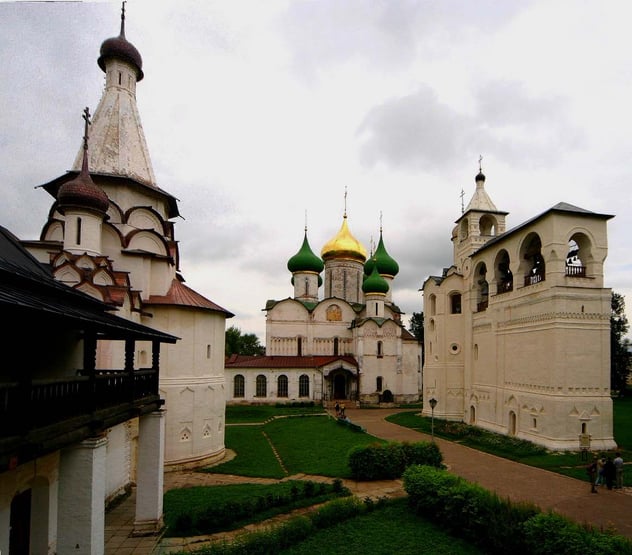 Kostroma
Kostroma is a quiet town located along the Volga River. A lot of people enjoy just strolling through the town and also seeing the Ipatiev's Monastery. See more about Kostroma here.
Yaroslavl
Yaroslavl is the biggest industrial city along the Ring, but has interesting history and architecture. See more about Yaroslavl here.
Rostov Veliky
Just 3-4 hours from Moscow by bus or train. Rostov Veliky is one of the smallest towns in the ring, very similiar to Suzdal. Wander around the Kremlin and take a walk by Lake Nero. If you're short on time, you might opt to skip one of these smaller cities (or just visit them on different weekends if you're living in Moscow for a semster). See more about Rostov Veliky here.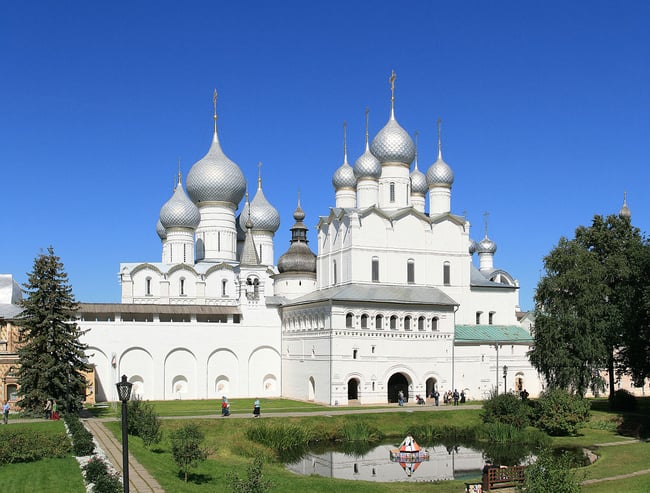 Ready to spend a semester as an ILP volunteer living in Russia? Part time English teacher, part time traveler. Start your application below.
See more about what life is like as an ILP volunteer in Russia here.