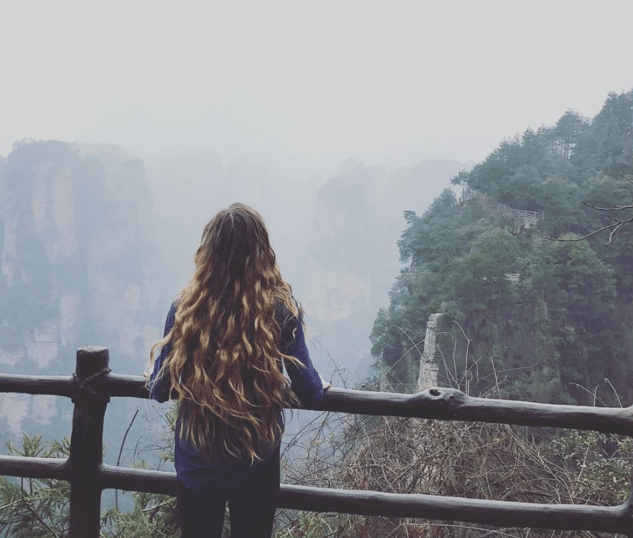 We love our mountains in China — and we have just one more to add to your list. Come sleep in a monastery and climb to the top to get as close to heaven as you can on this mountain!
Planning out what you want to see in China? Well you can't miss shopping at the Pearl Market in Beijing and I'd highly recommend taking a trip to the pretty mountains in Zhangjiajie (and the ones in Yangshuo … and a hike up Yellow Mountain). Oh and for anyone looking to see the Giant Pandas in China, you have to go to Chengdu! While you're in the neighborhood come see the gigantic Buddha in Leshan. Did you get all that?

See way more China when you actually live there! See what a day is like in this country with our free guide.
If you do find yourself seeing pandas in Chengdu and Buddhas in Leshan, you gotta come see Mount Emei too — it's only a couple hours away by train from Chengdu and 30 minutes from Leshan so you can easily see all 3 in one trip. Want the details for Mount Emei? Keep reading:
First, Get Yourself Here

Stay Overnight On The Mountain

Hang Out in A Monastery

Oh And Watch Out For Monkeys
First, Get Yourself Here
Mount Emei is in a place called Leshan City and is absolutely gorgeous and super famous — it's one of the most famous sight-seeing mountains in this country so be sure to pack your camera. Once you get to Chengdu (a major city in Sichuan province), you can jump on a bullet train from one of their several train stations. The train stations are all at one of the city's metro stops, which makes it even easier to access! It's about an hour bullet train ride to get to Leshan and just a bit further to get to to the Emei stop (so that's why we recommend seeing those in the same trip). We love Ctrip for booking trains - just look up the schedule from Chengdu (any station in the city but likely east or south station) to Emeishan.
The fall leaves are so so so pretty here, so if you are volunteering fall semester, think about visiting in September or October. It's also gorgeous in the spring when the flowers bloom.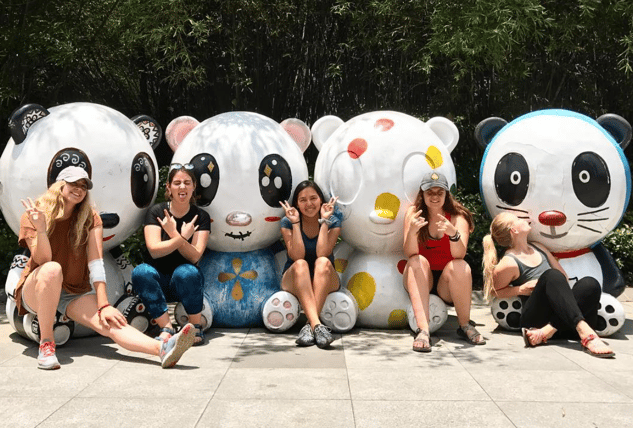 Stay Overnight On The Mountain
You can hike the summit in a day (there are bus routes and a cable car to help you out), but you can also stretch out your time for a couple of days to see even more. If you go that route, you have to stay at the Golden Summit and wake up early to see the sunrise over the mountain! Some people say the site is so incredible it's considered a supreme blessing to merely witness it with your own two eyes.
Hang Out in A Monastery
Apart from some spectacular views, the summit is dotted with lots of caves, temples, pavilions and monasteries. You can even stay overnight in one of the monasteries if you want! It certainly is sacred ground — it's a Buddhist haven and is one of the four most sacred peaks in China. Add on the fact that Mt. Emei's summit is almost two miles above the ground and you'll realize why some people think it's a pretty good way to get closer to heaven.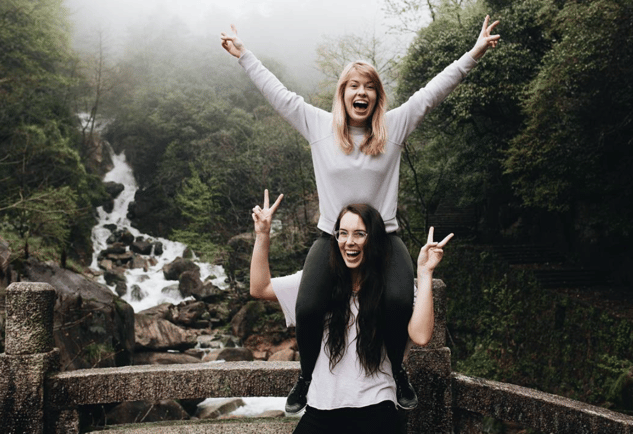 Oh And Watch Out For Monkeys
You'll be tempted to feed the monkeys that are around, but it's not the best idea. Some visitors have mentioned passing through a "monkey tollroad" where you have to open up your empty palms to show the cute bandits that you don't have any food.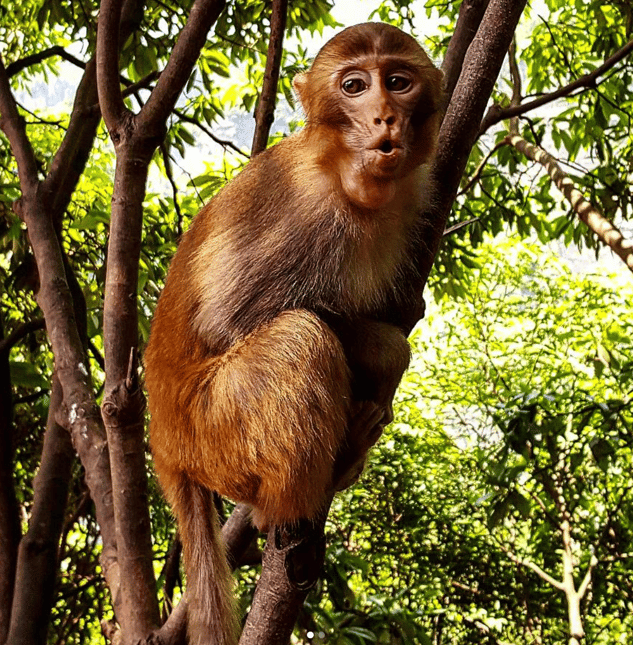 Hey, for any students out there — Want to come see Mt Emei as one of the BYU teachers in China? Or visit as a part of the BYUI China Programs? Your school might not have a specific Chinese program but you can always come volunteer with ILP!
International Language Programs sends volunteers to China to teach English, but you'll also get vacation time to see places like this (and other favorites). We even have volunteers who have been able to take online classes while abroad or gotten internship credit while teaching English for ILP, so don't worry about fitting it in your schedule — we are here to help!