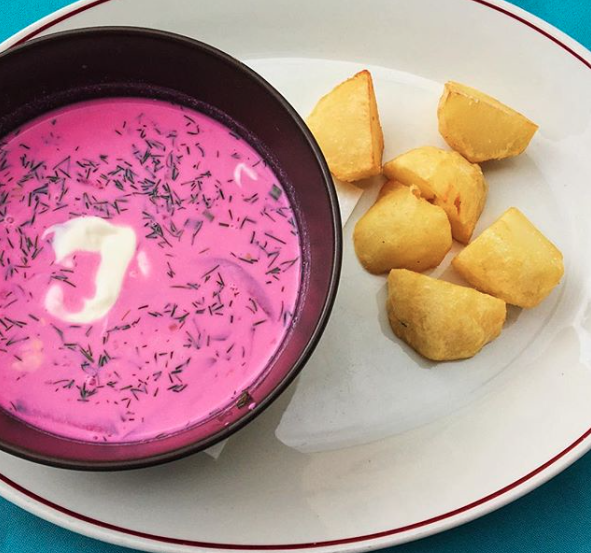 Russian food is a mystery to most people. It's not a well known food, but any of the ILP Russia Volunteers will tell you that these recipes are worth making!
Want to travel to Russia (and be one of the lucky volunteers living in Moscow?) but not sure how to make that happen? Come talk to an ILP rep.
Unless you were one of our ILP volunteers in Russia or you have traveled there a lot, you may not know exactly what kind of dishes are served in Russia. You may be surprised to find out that you are making Russian dishes without even realizing it. Check these out:
Borscht
Blini
Russian Salad
Russian Dumplings (Pelmeni)
Stroganoff
Borscht
Borscht is one of the most well known Russian dishes. It is a beet soup that is so good you'll be craving even after you get home from serving abroad with ILP! Put your cooking skills to the test and try out this authentic recipe!
Blini
Blini, blini, blini. I don't even know where to start with you! Blinis are Russian pancakes that are as good as a dessert or a main course. If you are ever in the mood for a treat, here's a recipe for you to try out — you can make them sweet or savory, just depending on the filling you choose.
Russian Salad
Russian salads are not your typical salad, but they are yummmmmmy. Russian salads are easy to make and are great for bigger gatherings. Guaranteed your guest will be asking you for this recipe.
Russian Dumplings (Pelmeni)
Russian dumplings are heavenly. If you haven't tried them, put them on your bucket list to eat and make. You can get savory ones or you can get dessert ones. Either way, you will be happy. Check out this recipe for some meat dumplings!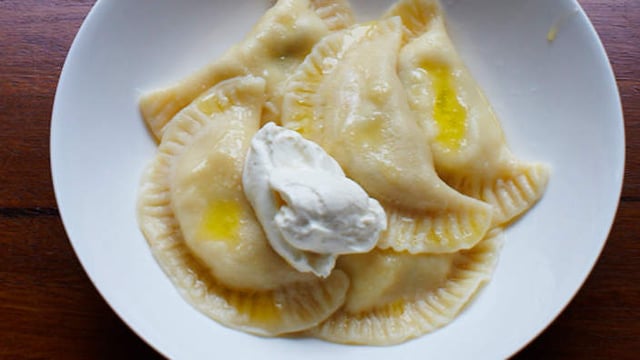 Stroganoff
Ever heard of it? Most people have ... but did you know it was Russian? Check out this awesome recipe and give it a try!
Good luck testing your Russian cooking skills! Make sure to let us know how they turn out — oh and if you'd like to taste one of these recipes in a super authentic way, come volunteer in Russia! You'll be living and teaching English in Russia which means you'll have plenty of time to taste these dishes as they are meant to be tasted. You might even live with your very own host family who can give you cooking lessons so you know you'll be making these dishes like a pro.