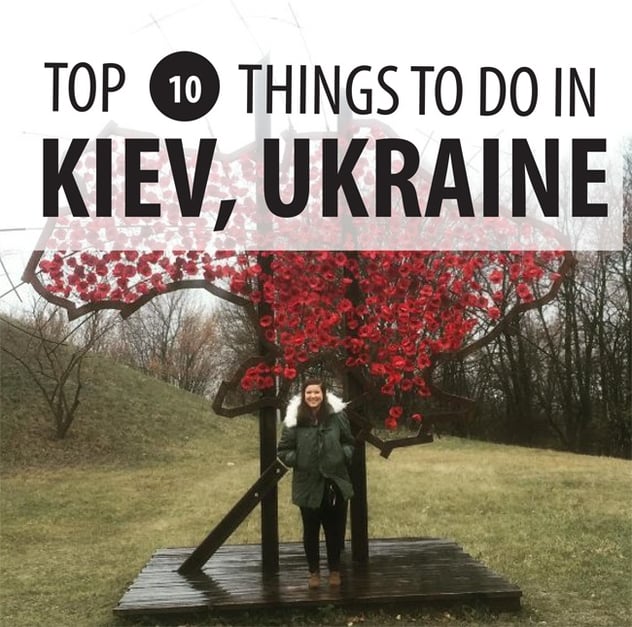 After spending a semester living in Ukraine, through International Language Programs (ILP), I was able to fall in love with this beautiful country. There are so many fun things to do while living IN and visiting Kiev. It was hard to narrow down the list but here are my top 10 things you need to do while you're there!
Kiev has a rich history and the city is full of plenty of museums, cathedrals, parks and other cool things you need to check out. Don't miss out on these 10 things:
Motherland Statue
WWII Museum
House with Chimaeras
Khreshchatyk
Hryshko National Botanical Garden

Ukrainian National Chernobyl Museum

Pyrohiv

Ukraine State Aviation Museum

Kyiv Pechersk Lavra

The Cathedrals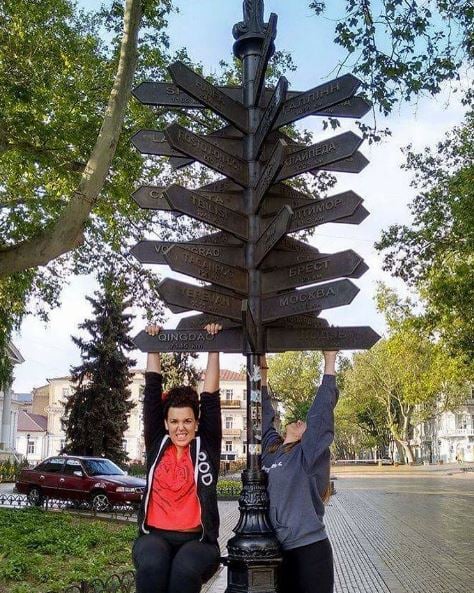 Motherland Statue
Also referred to as the "Big Mama Statue", you definitely need to check out this huge statue of the Motherland protector. It is a reminder to all of WWII and is actually on top of the WWII museum, which is another place you need to check out! Here's a little more info on how to get there and why you should visit.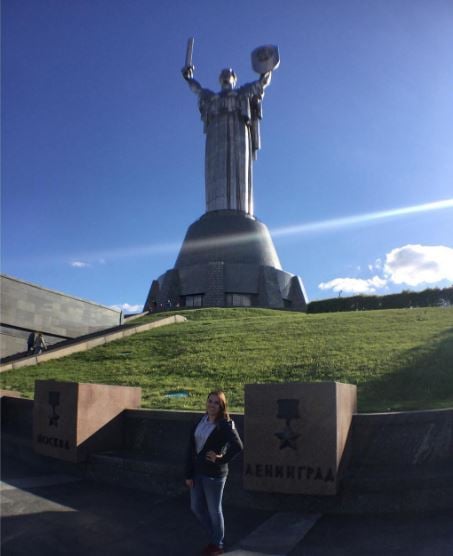 WWII Museum
Formally known as the Museum of The History of Ukraine in World War II, this was one of the saddest but coolest museums that I went to when in Kiev. I'm sure we have all heard of WWII and know a decent amount about it, but I was surprised at how much I learned by going through this museum. It was really neat learning about WWII from the Ukrainian perspective. I highly recommend this museum to everyone.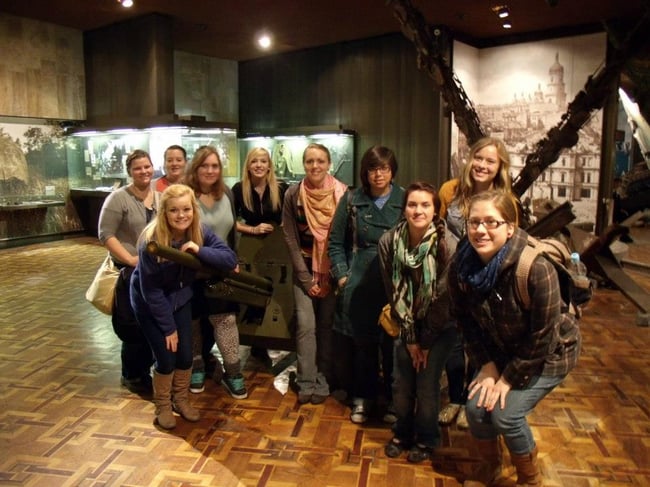 House with Chimaeras
Love unique architecture? Boy, do I have the perfect building for you to see! Check out the House with Chimaeras, located across the street from the President of Ukraine's office. This building features Art Nouveau style with elephant head gargoyles, elaborate cement decorations featuring rhinoceroses and deer along with mermaid, eagle and other intricate statues.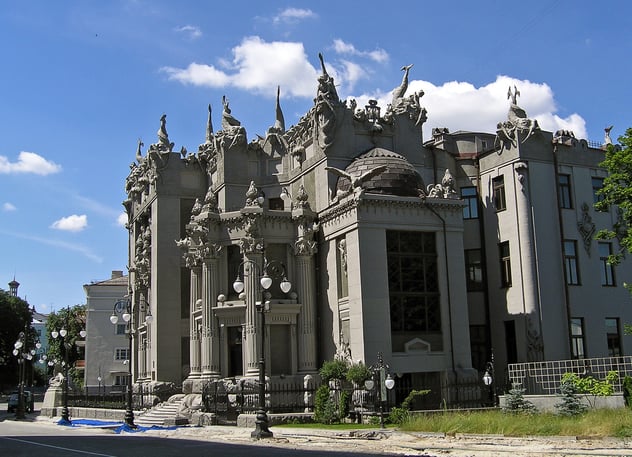 Khreshchatyk Street
Looking for the best shopping around? Head to Khreshchatyk Street. Click here to read more about what this street has to offer.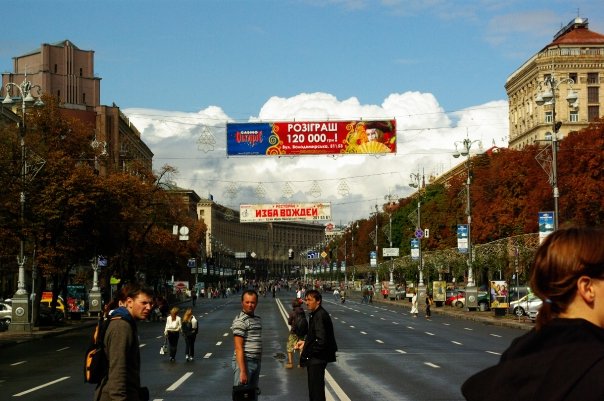 Hryshko National Botanical Garden
This Botanical Garden can't be missed! Enjoy the day strolling through this beautifully landscaped garden, with thousands of flowers and plants to enjoy. One of the top things to see in the garden are the Lilacs. You'll find 21 different kinds of lilac and there are only 28 kinds of lilac in the world!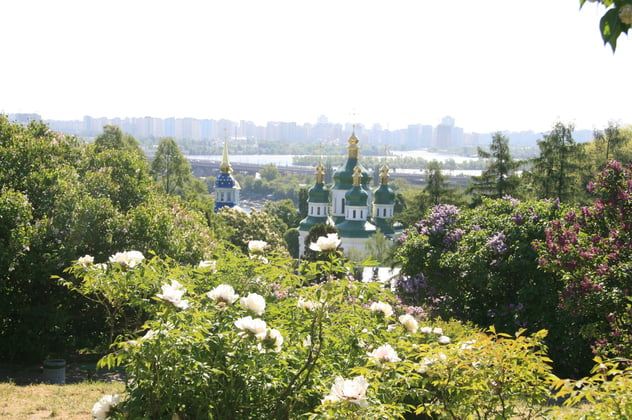 Ukrainian National Chernobyl Museum
Heard of the Chernobyl Disaster in the late 1980's? Did you know Chernobyl is in Ukraine! That's right, you can actually visit Chernobyl so click here to read more about that. If you're not up to the adventure of actually visiting the disaster sight, check out this museum in Kiev and learn more about this historic disaster.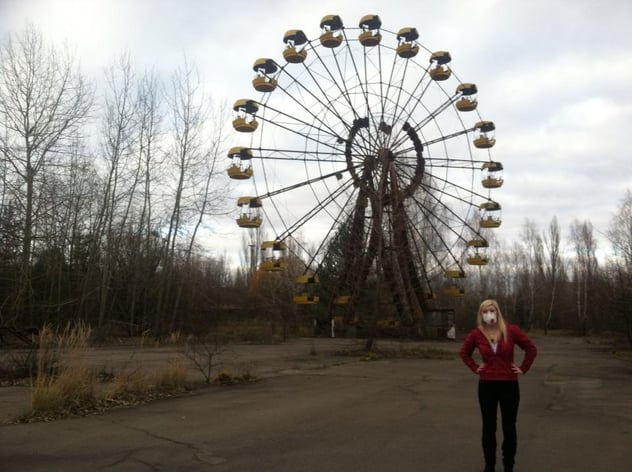 Pyrohiv
Head to Pyrohiv to get a taste of what the folk life was like in Ukraine. Pyrohiv is on the outskirts of Kiev and used to be its own small village but as the city has grown Pyrohiv has become a part of this great city. While here check out the Museum of Folk Architecture and Life of Ukraine.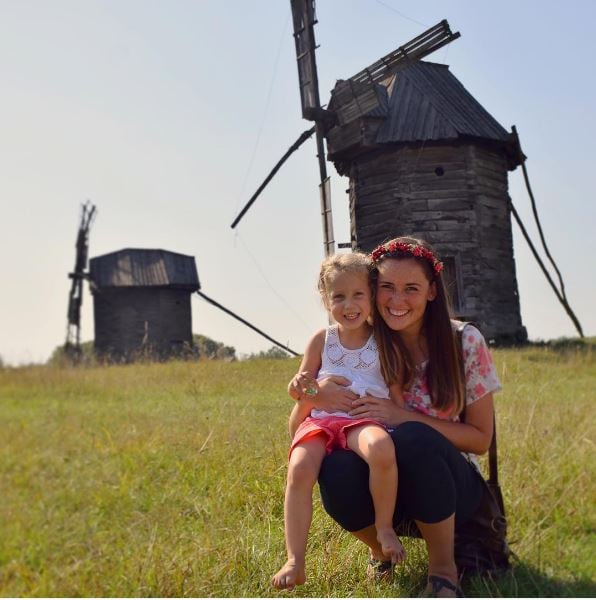 Ukraine State Aviation Museum
Located next to Zhulyany Airport in Kiev, this aviation museum offers both aircraft exhibits and also interactive displays. The museum is home to more than 70 aircraft and is one of the largest aviation museums that displays soviet technology. Definitely worth checking out!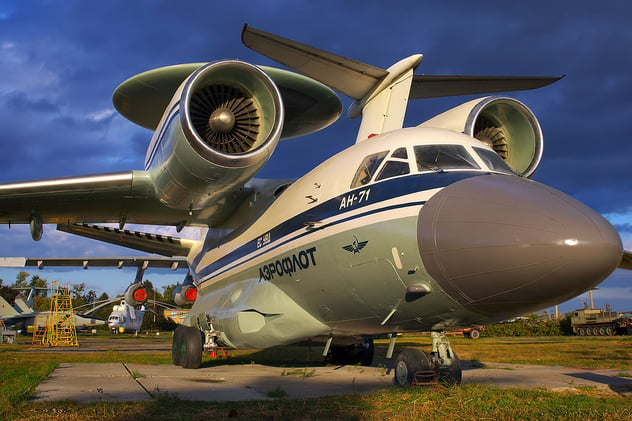 Kyiv Pechersk Lavra
Also known as the Kiev Monastery of the Caves, this is a must-see attraction. Wander through the caves and see memoirs and exploits of the saints, whose relics are saved in the near caves. Walk around the entire complex and admire the many cathedrals and "heaven-like" atmosphere.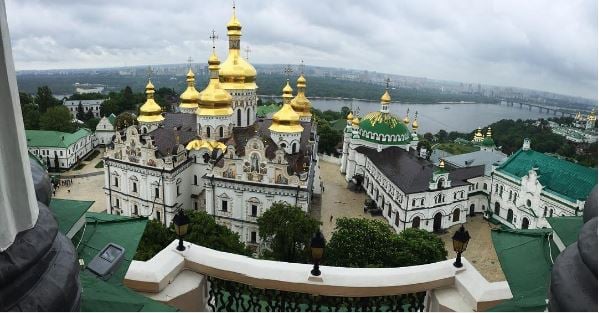 The Cathedrals
Besides Lavra, Kiev is full of gorgeous cathedrals. Click here to view the top 4 cathedrals you need to see while in Kiev.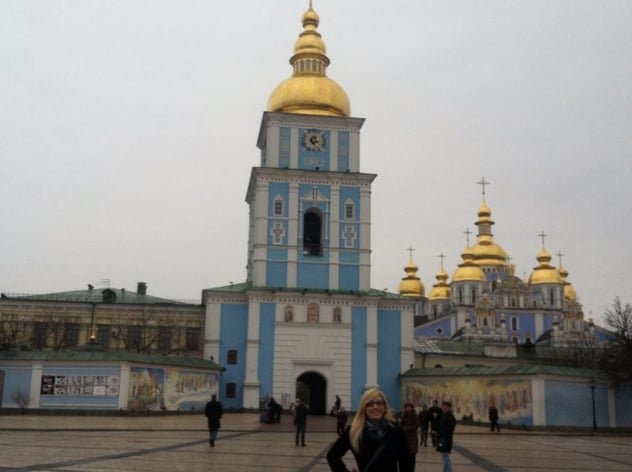 As you can see there are many historical museums, beautiful parks and other cool things to see and do in Kiev. Don't waste your semester abroad by watching Netflix. Go out and explore and create your own top 10 list of things to do and see in Kiev!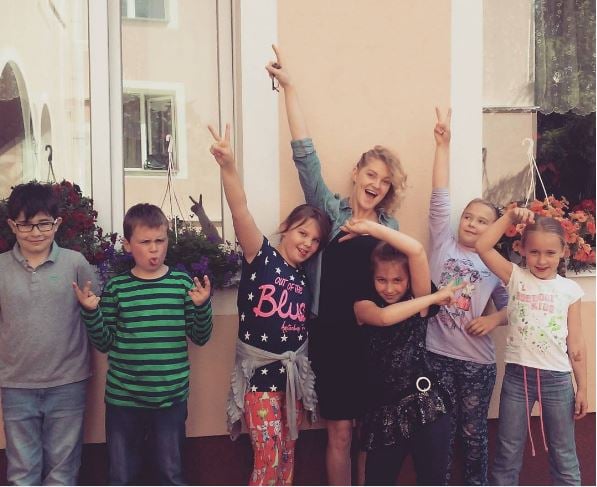 International Language Programs sends volunteers to teach English to children in Kiev (and many other countries around the world). Click the button below to get your free ebook about what a day in the life of a volunteer in Ukraine is like.