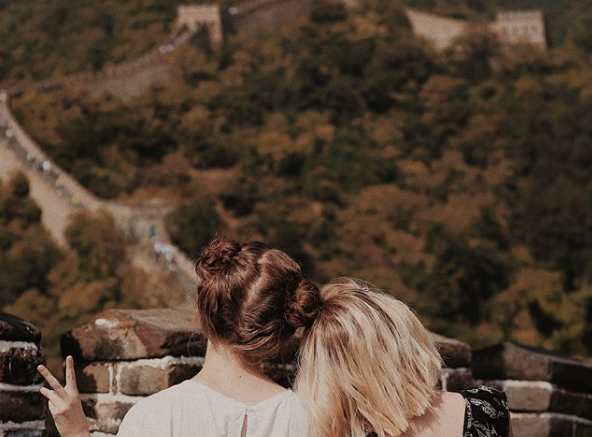 Is visiting the Great Wall on your bucket list of things to do? Especially if you're headed to be living in China for a semester, it's gotta be! Here are the travel tips you need to know before heading to this incredible world wonder.
We love visiting China, but there's just so much to do in this country that we think that living there — for a whole semester abroad — will mean you can see WAY more than you could in just a short visit. Just think of it this way ... you'll be able to do some of the incredible things on Great Wall (like camp there!) if you had more than just a short visit in Beijing.


---
We have all of your insider info about Beijing and other top spots,
right here in our China destination guide
---


Here are all the travel tips you need before you see this place for yourself:
How To Plan A Trip:
The first thing you will want to do is research what part of the wall you want to go to. There are many sections, and some are more touristy than others. Many people visit the part of the wall that is closest to where they are staying —
Juyongguan (Closest to Beijing, most crowded and less interesting)
Badaling (Close to Beijing, crowded)
Mutianyu (Further from Beijing, less crowded and has gorgeous mountains)
Jinshanling and Simatai (Furthest away, less reconstructed, not crowded)
You can also see if the Great Wall Marathon is happening during your trip here and see the sections while you run.
The farther away from Beijing you travel, the less crowded and reconstructed the wall will be. If you are up for an adventure, go to the farthest part of the wall. Just a warning, you will be taking about a 3 hour journey to get there, but it will be totally worth it.
How To Get To The Wall
When you get to Beijing, you'll be able to talk with your hostel about booking a group tour (which is probably the cheapest option). Just watch out for tours that will take you to other places you don't care about as part of the package deal (they'll also try to sell you things at a local silk factory or other vendor).
They also will give you a time limit on the Wall (maybe 1-2 hours) and trust me, that will fly by. It's the worst when you feel rushed at a world wonder, so if you can get 3-4 hours at the Wall that's usually plenty of time.
You can also hire a private driver — you will be able to get help from your hostel about this option if you'd like. A driver gives you more flexibility if you'd like more time on the wall.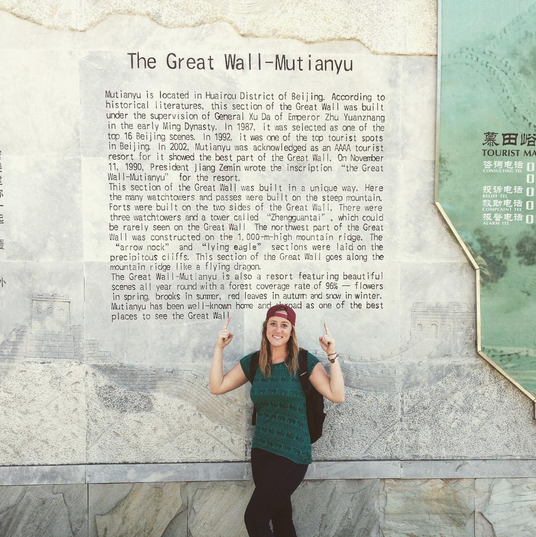 What To Do Going Down?
Now that you have researched all the areas, look at what fun thing your part of the Great Wall offers to get down. Walking down is boring, and after walking all that way up, can be tiring. Here are some of the things you might find:
Hike down after you've camped overnight on the Great Wall of China!
* WE love this option because the tour you book with includes transportation to and from Beijing. Score.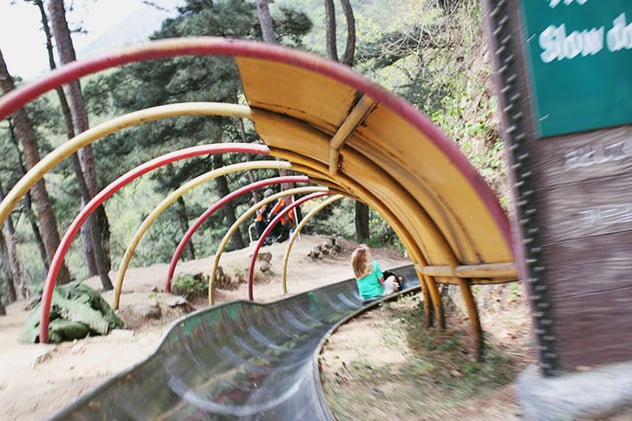 Some Do's and Don'ts
To make the most of your Great Wall visit, here are some do's don'ts:
The Do's
Research before you go! Find the part of the wall that most interest you.
Try to go during the spring and fall. Summers are fine as long as you don't mind some sweat.
Try to book a van through your hostel to get you to the wall. Taking a bus can be time consuming and frustrating.
Consider if you want a tour guide on the wall. You can get a van and tour guide for around $30 if you book through your hostel/hotel.
Check the weather, and plan accordingly.
The Don'ts
Don't plan on spending any less than 2-3 hours at the wall. The more time, the better.
Don't forget your water and sunscreen. You're in for a long hike!
Don't visit on the weekends or holidays if you can help it ... The wall will be packed!
Expect clear skies. China is known for their smog.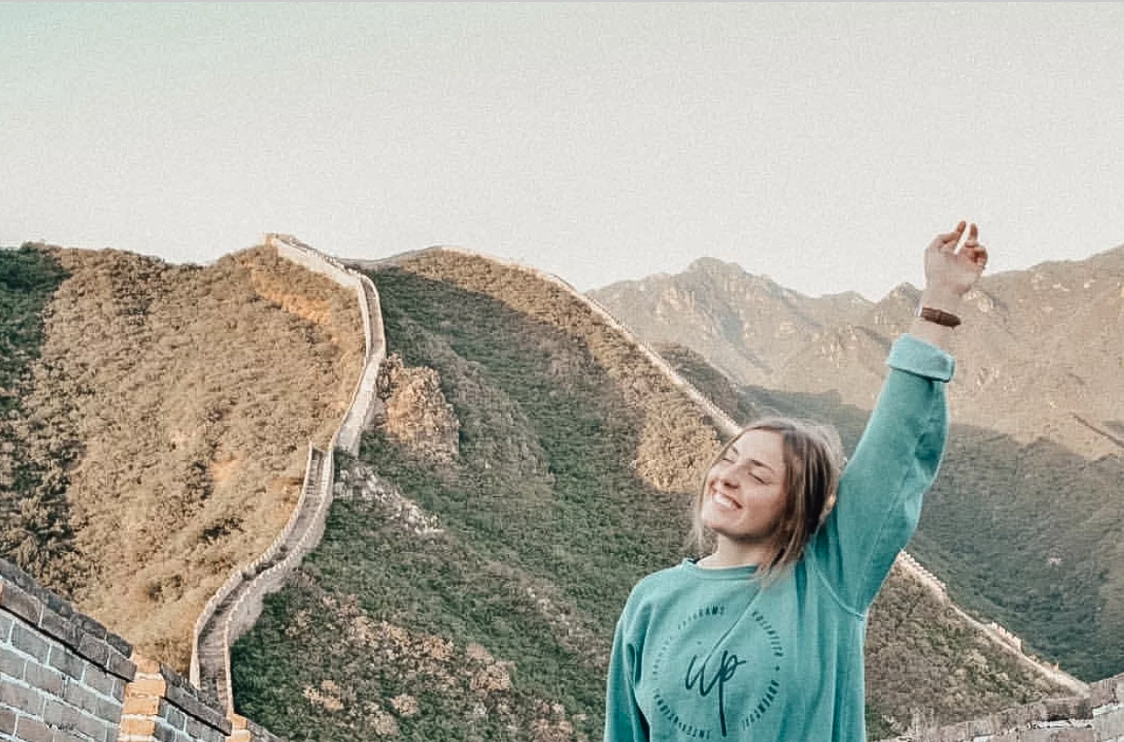 Thinking about taking pictures at a World Wonder like this for yourself?
Come spend semester volunteering abroad in China! International Language Programs (ILP for short) is a non-profit who sends college aged volunteers abroad to teach English here part time.
You'll have lots of free time to explore your Chinese city, have weekends off to see other cities , plus vacation time to explore — you'll have plenty of time to do things like see pandas in China, spend a weekend in Shanghai Disney, or hike the Avatar Mountains. Plus, you'll be volunteering and traveling with an ILP group, so you're not alone!

See even more pictures and get a little info by clicking that button: