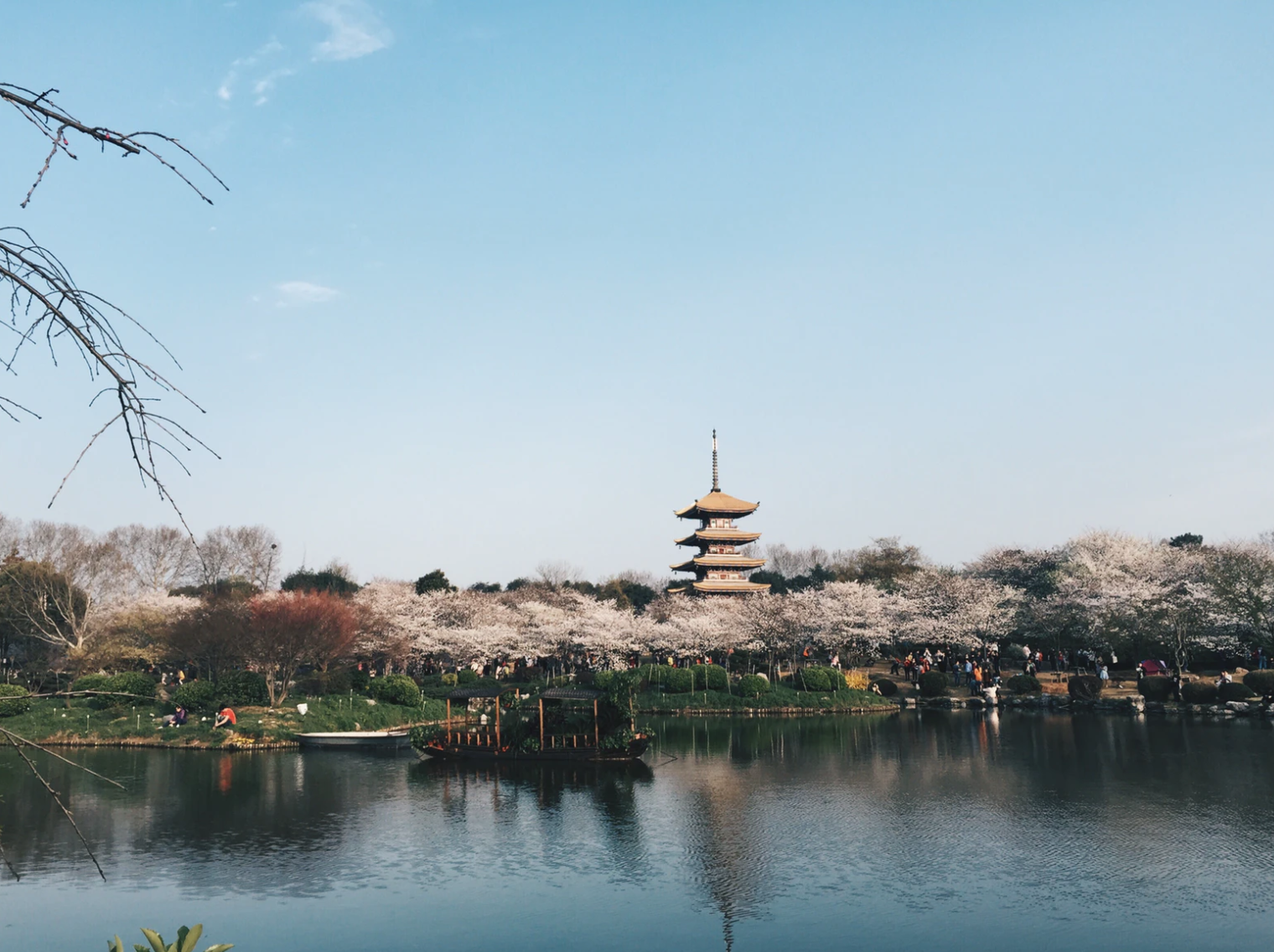 Ready for another city in China to explore? The city of Wuhan is hiding one of the most mesmerizing acrobat shows around, and is within throwing distance to some of China's most impressive mountains.
Come volunteer in Wuhan, China! Yep, we have been busy at the ILP office and have added a few more programs in China where you can spend a semester volunteering. Come spend a semester teaching English and exploring this expansive city you can call home? Count me in.


---
Curious what it's like?
See a glimpse of a what a typical day is like volunteering in China

---

You've probably heard of Shanghai, Beijing, and a couple of other Chinese cities, but it's time to add Wuhan to your list (if you're not lucky enough to live here for a semester with ILP). It's one of the biggest and most popular cities in Central China with tons of adventures. Or, choose to take a quick vacay to Wuhan: It's well worth your time.

Here's your guide to Wuhan:
Top Spots + Things To Do
Where Is Wuhan?
Getting Here + Getting Around

Places To Eat

Nearby Must-See Spots

A Tip Or Two
Top Spots + Things To Do In Wuhan
While there really are a dozen plus things to do to keep you busy for one entire semester in Wuhan, we have the highlights right here:
Yellow Crane Tower
This is the number one spot to see in Wuhan and for good reason. Surrounded by a gorgeous garden (complete with a small waterfall), the grounds and tower itself are stunning. Supposedly built in 333 during the Three Kingdoms period, Yellow Crane Tower has been destroyed and rebuilt multiple times, yet has always served as an inspiration to poets and artists in the Hubei area. Inside, you'll find various artifacts and historic artwork, not to mention a grand view the higher you climb.
Cost: 80 yuan (but half off with an ISIC card or student ID!)

Hours:
7:00 AM - 6:30 (April 1 - October 31), 7:30 to 5:30 PM the rest of the year

Directions:
Get off on metro stop "Fuxing"

Or ride buses 10, 61, 64, 108, 401, 402, 411, 413, 503, 507, 519, 522, 541, 542, 554, 561, 571, 584, 706. Get off at Huang He Lou (
黄鹤楼
, Yellow Crane Tower)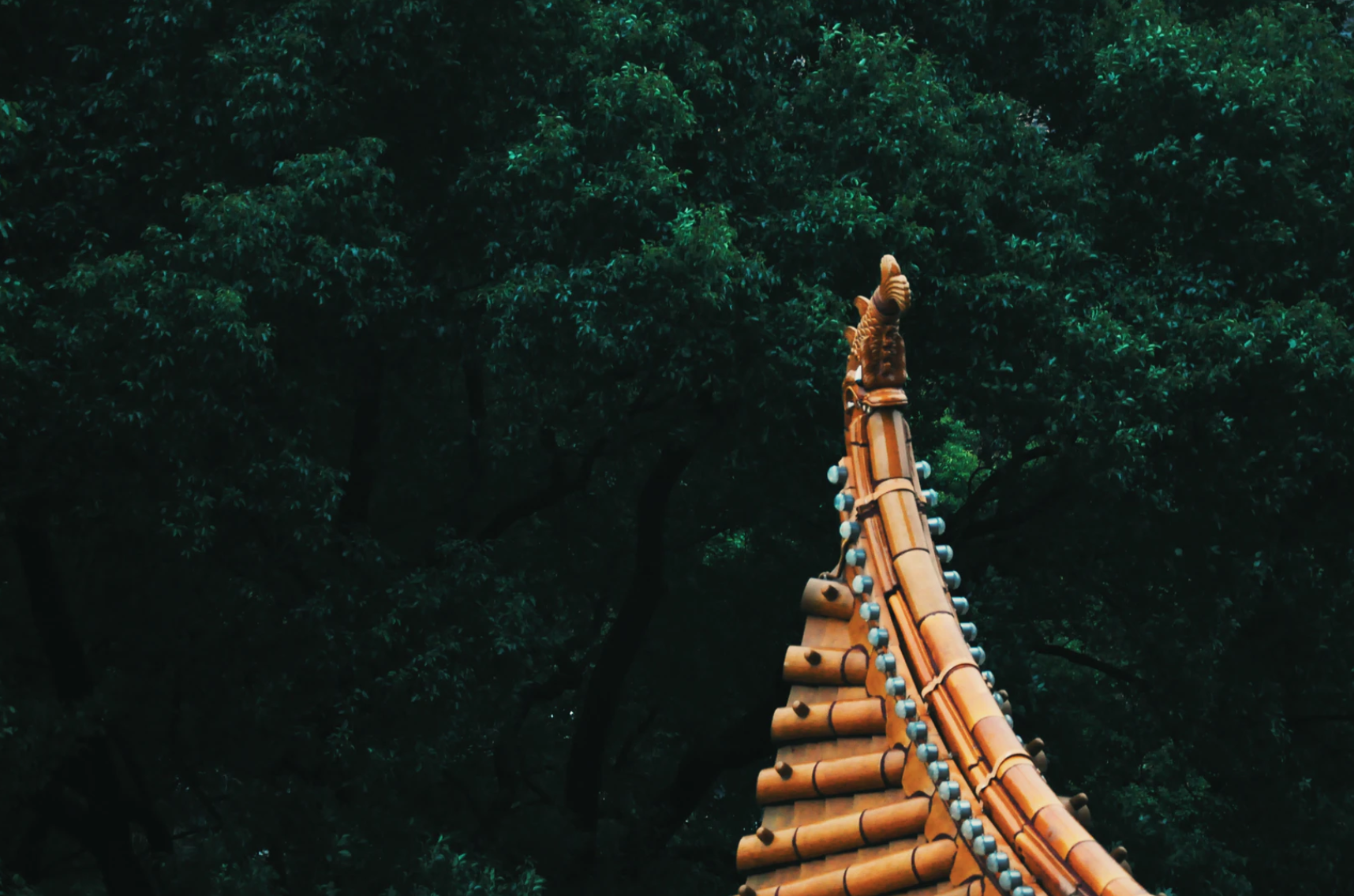 Baotong Temple
Another historic site, Baotong temple is a working temple where on a typical visit, you can see the monks at work, along with a towering pagoda, several stone lions from the Ming Dynasty, and some pretty grounds to explore. Baotong Temple has been destroyed and rebuilt many times, but was only opened up to the public a few decades ago.
Cost: 10 yuan

Hours:
7:00 AM - 6:00 PM

Direction:
Baotong Metro Stop (or buses 608, 519, 557: get off at the Hongshan Stop)
This Acrobat Show
When in China, you'll have to go to an acrobat show, and the one in Wuhan is world class. The theater itself is astounding, but the shows inside? Beyond amazing. Relying on special effects and raw talent, it's a unique theater and show you won't experience anywhere else in China. You can find out more information about which shows are playing and details about cost on the Han Theater website.
Cost: Plan on paying around 225 Yuan (but "it's so worth it!" according to one ILP Wuhan volunteer).

Directions:
Metro stop Chuhe Hanjie.
Insider Tip: See if you can get "B" seats which will put you with the best views (the seats rotate during the performance, and the B seats give you a more central location and view).
Shopping Streets
Visit Chu River and Han Street by the Chuhe Hanjie metro stop for all of your shopping street needs, as well as some fun hang out spots. The entire area is filled with loads of shopping places as well as innovative buildings, and a cool bridge to explore — It's part of Wuhan's Cultural center. It's also where you'll find some brands from home like Starbucks, UnderArmour, etc. along with local options for shopping and for food.
Directions:
Metro stop Chuhe Hanjie.
Where Is Wuhan?
If you know your provinces, you can find Wuhan in the Hubei Province. If you don't (guilty!) it's found about 500 miles west of the city of Shanghai. Wuhan is a massive metropolis, home to some 10 million people, and is actually broken up into three towns (Wuchang, Hankou and Hanyang). The history of these three cities and the overall city of Wuhan is fascinating: if you have the time, we suggest reading about the history here.
The whole city of Wuhan is split by two major rivers, the Yangtze and the Han, creating three separate settlements you can visit by crossing a few sets of bridges. Quirky tidbit: to control traffic, odd numbered taxis can travel across certain bridges on certain days, while even numbered taxis can travel across them on the other days. It's a bustling city with an extensive history which has created the perfect place to experience ancient towers, pristine lakes, modern business districts, and towering mountains that are just waiting to be explored.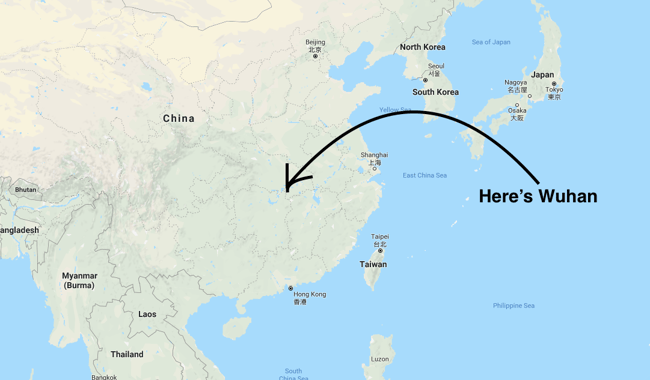 Getting Here + Getting Around
Wuhan is sometimes known as the "the Chicago of China" because the river, along with a dizzying maze of railways, roads, and expressways, helps to connect Wuhan to all of China. In a nutshell, it's easy to reach no matter where you are in China.
Airports
Wuhan has a big airport that can take you to cities like Beijing, Shanghai, Xi'an, Chengdu and many others — you'll want to fly in and out of the Wuhan Tianhe International Airport (WUH). The airport is about an hour outside of the city center, but it's very well connected thanks to the metro. You can reach the city from the airport by riding metro line 2. You'll find ticket machines in English to help you buy a ticket to ride the metro if you don't have a pass.
We talk a bit more about the metro below for more details.
Train Stations
You can also get to places on vacation via train: Wuhan is a major railway hub, with three major train stations spread across the city. Pro tip: The names don't sound like they are actually in Wuhan at all … but they are. Delightfully confusing. We've broken it down to help you know which train station is which. (By the way, we love using Trip to book all train tickets in China).
Wuhan Railway Station (Wuhan (

武汉

), Hubei):

Mostly just for high speed trains, and found in the east of the city.

Wuchang Station (Wuchang (

武昌

), Hubei):

In the south of the city, and services mostly conventional trains.

Hankou Railway Station (Hankou (

汉口

), Hubei): Found in the north, you'll typically visit Hankou Railway if you are riding an east-west high speed train.

Typically, you'll be riding in or out of Wuchang and Hankou stations if you're arriving from or departing to common destinations in China. All of the train stations are easily reached via the metro.
Wuhan Railway Station:

Green Line (Line 4)

Hankou Railway Station:

Pink Line (Line 2)

Wuchang Station: Orange Line (Line 7)
There are direct overnight fast trains to places like Beijing, Xi'an, Hangzhou, Shanghai and loads of others, as well as slower trains that get you to even more locations (at a cheaper price). Most major destinations on your list are just a 5-6 hour train ride away if you book the faster trains.
Getting Around The City
The metro is going to be your best friend; it's easy to use and takes you pretty much everywhere you want to go. For some extra help, download the "MetroMan" app, then select the city of Wuhan (Free on iOS and free on Android). The app also lets you view the metro map and lets you type in specific stops to tell you where to transfer and how long your metro ride will be. Rides cost anywhere between 2 Yuan and 7 Yuan.
Right now there are nine lines in operation, with even more under construction.
There are also city buses which can also help you get everywhere; they have a less organized schedule and timetable than the metro does, but it's the cheapest way to get around your city. Each ride costs 2 CNY no matter where you are going. Google Maps is probably your best bet to helping you get around via the bus (just make sure you have a VPN or Google won't work for you in China).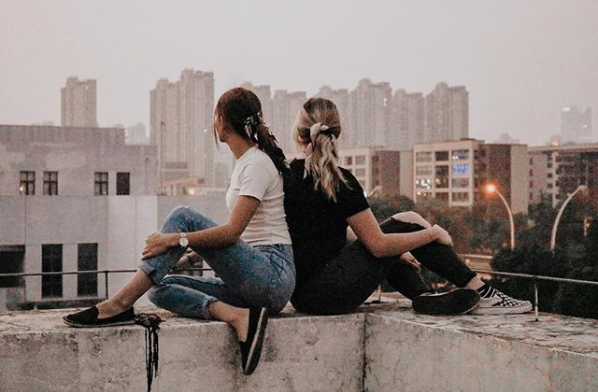 Places To Eat
You'll find American food in Wuhan (a bomb place called Aloha, along with familiar fast food joints like Subway, KFC, McDonalds and others) but we really encourage you to try out the local food in Wuhan!

Our pick? The snack street (Sanjiaohu Road). You'll find loads of yummy restaurants (including Aloha) but around 5:30 - 6:30, a bunch of street vendors step up and serve our favorite snacks and meals in Wuhan, for the best prices: think crispy fried potatoes with a spicy sauce, bowls of dry noodles, (or you can get bowls of soup noodles, kind of like Ramen), plates of steaming dumplings, and piles of fried rice. YUM.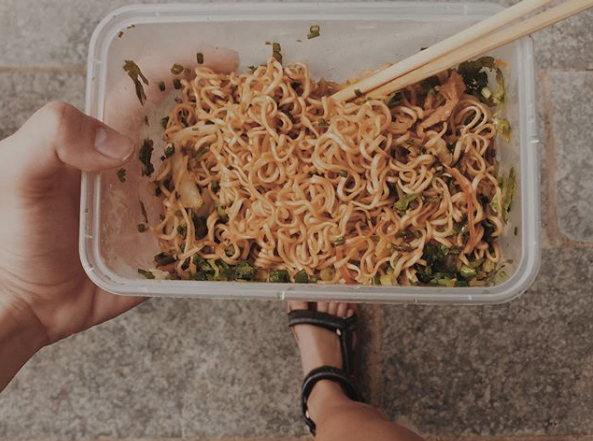 Nearby Must-See Spots
So much of Wuhan's appeal is how well-connected the city is, which means you can easily add a stop in Wuhan between trips to places like Xi'an or Beijing. Here are our favorite spots:
Wudang Mountain
If you are looking for stellar mountains in China, we have a few for you — namely, the Avatar Mountains in Zhangjiajie, and possibly Yellow Mountain which is sort of near Shanghai … but if you want mountain adventures that are just outside of Wuhan, we have you covered. Also known as Taihe Mountain, these peaks are home to some historic sites, including temples for Taoist worship, a courtyard where scenes from "Crouching Tiger, Hidden Dragon" were filmed, not to mention dreamy AirBnB's perched atop the highest points for a stunning sunrise view.

We have your guide to the Wudang Mountains here, complete with train/bus info to get here from Wuhan, info on entrance tickets, and other details to help you plan your trip.
+ A Few More
*Note: these are all "fast train" options, which are more expensive. If you have the time, you can save money by taking a conventional train to get there. A good option for our ILP volunteers who are using Wuhan as their home base.
One Last Tip
When It Comes To Weather
… Plan accordingly. Winters are cold (with a humidity that makes it seem colder) so you will want coats and scarves for exploring in December, January and February. You'll find quite a bit of rain in the spring (and fall) and for the summer? Hot, hot, hot. Wuhan is known as one of "China's Ovens" with high heat and high humidity.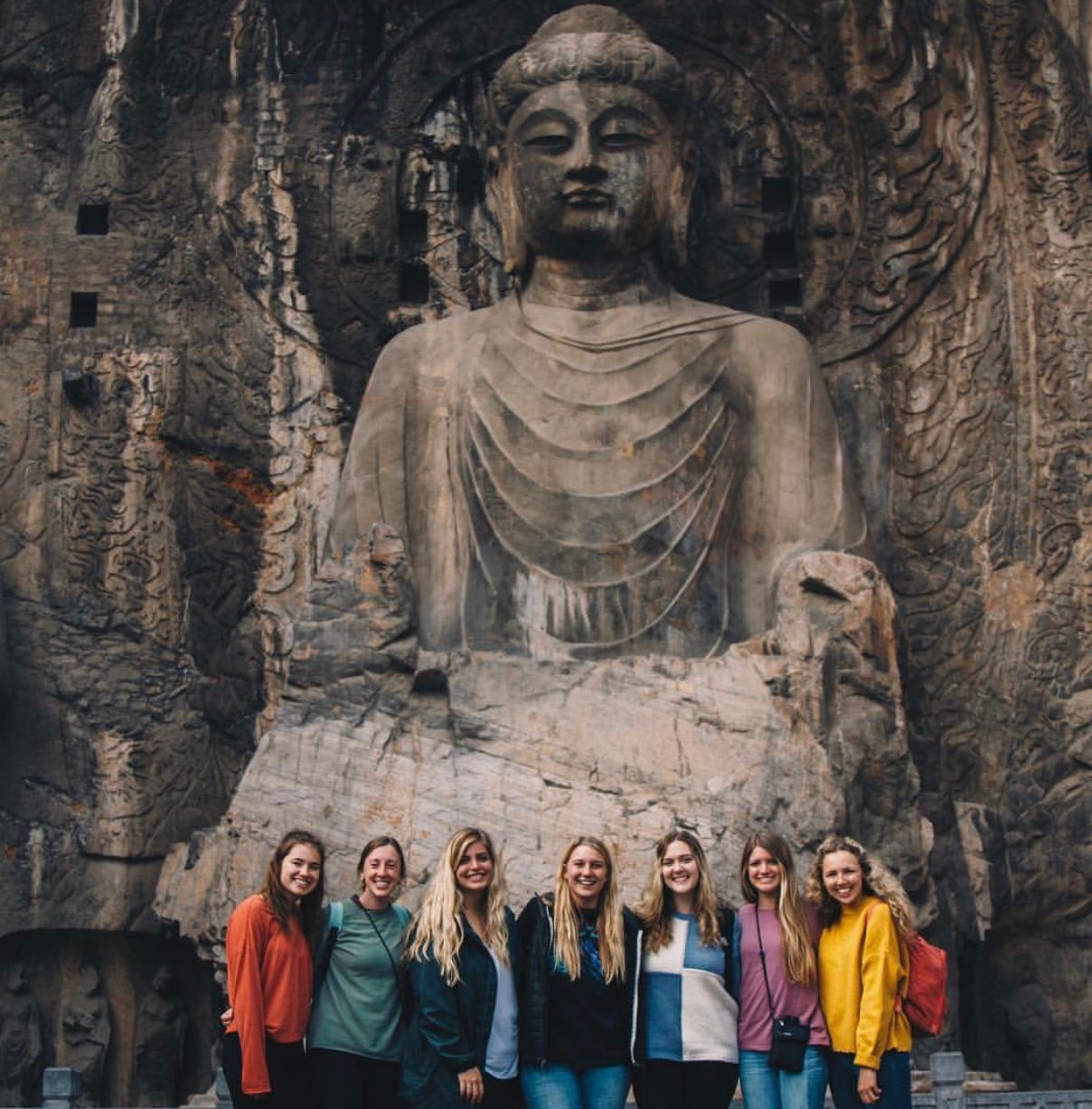 Feel like you need more time to explore China?
Same. With such a huge country, there is no way I could see what I wanted to see in just a short visit, which is why I volunteered in China for a semester!

I spent some of my time as a volunteer English Teacher to kids I absolutely adored (and miss, years later!), then spent free time, weekends off, and vacation days traveling all over the country. You can get more info about volunteering in China here, or by chatting with an ILP Representative who can answer your questions about volunteering with International Language Programs.