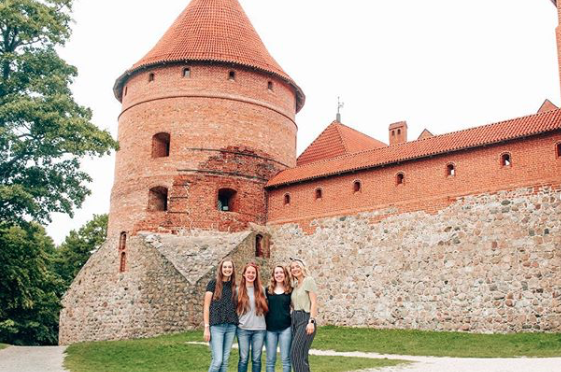 One thing people worry about when planning a trip abroad is not having a phone that works if you're not traveling with a data plan. Here's how to travel without one (and survive!).
Deciding whether or not to invest in an international phone plan is something everyone will have to have to do. For some, paying for a plan (like this T-Mobile plan ILP offers) is worth it. For others, you may want to use that money elsewhere ... like more money for vacations or souvenirs or experiences in your country.
If you're like me and chose to forego paying for an international phone plan, don't panic. It's actually easier than you think it'll be. For me, I actually LOVED being disconnected from my phone for my semester abroad because I really felt like I was living in the country with no distractions.
Tips For Traveling Without A Phone Plan
Carry Your Phone With You
Download The Best Texting Apps
Stick With Someone Who Has Data
Use It As A Time To Disconnect
Carry Your Phone With You
The biggest piece of advice I can give you is to still carry your phone with you. Bring it on your vacation because there are many things you'll still be able to do with it.
Download Maps
This is a huge life-saver for anyone traveling without data — you can still download Google Maps of the cities you're exploring so you can find your way even if you can't find WiFi. Basically, Google Maps lets you download the map of the city you want and pin the places you're headed to, so it's all in one place even if you don't have data.

Get instructions on downloading maps here.
Find WiFi
One thing you can use your phone for is internet. No matter what country you go to, you're bound to find cafes or restaurants that have WiFi for you to use. In touristy places, restaurants typically have the WiFi password written on a card at each table because they know their backpacker guests will be asking for it.
You'll be able text your family and friends, update your Instagram photos, and enjoy a meal at the same time! Even if you're lost and need to look up maps, you can slip into a cafe for a few minutes and figure out where you are.
You will also have internet accessible where you're living as an ILP volunteer, so you can use your phone there for internet as well.
For Notes + Games
I can't tell you how reliant I am on the notes on my phone ... I have grocery lists written down, packing lists on there, the names and addresses of family I need to send postcards to, you name it. Even without data, you can still access so many tools on your phone that you'll want while traveling. Carry your phone with you so you can still jot down notes, access your calendar and play games on your commute to school or on that bus ride to your newest vacation spot.
For Pictures
Another thing you'll want to bring your phone for is pictures. You're going to be taking SO many pictures over your semester and you never know when something funny or awesome will happen. Carry that phone with you so you can capture all the little moments you want to always remember. We even have some awesome tips for taking pictures with your iPhone.
Even if you are traveling with your DSLR or SLR camera, there are times when whipping out your phone is a better option.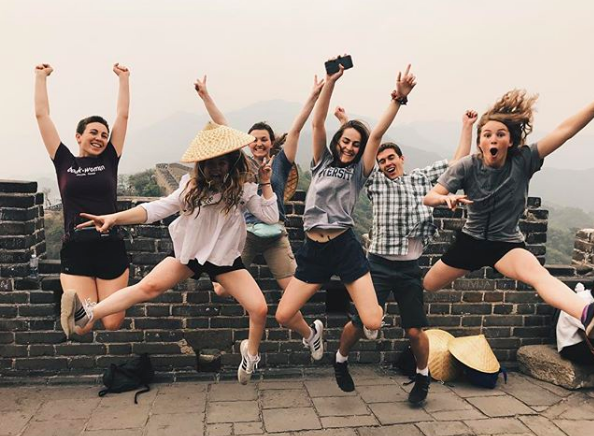 Download all the best texting apps
There are many ways to stay in contact with your family while you're abroad now-a-days, but texting is for sure the easiest.
There are many texting apps out there and most works fine, but these apps are our favorites because they just use for WiFi, and you won't need an international phone plan to stay in touch as long as you can connect.
iMessages
If you have an iPhone, your iMessages will work with internet (but be careful because you'll be charged for texts from no- iPhone users and/or if you try to use iMessage without internet - because then it's technically a text).
Android Messages
Works the same as iMessages, but for all your Android users.
WeChat
This is a great option that is free for messaging and calls and it's available for Google Play and iPhone users. It's a huge app used all over China, but comes in handy for anyone wanting a way to connect with friends and family, no matter what country they are in.
WhatsApp
This app is great because it works on your smartphones as well as your laptops or tablets. You'll never miss a message with this app.
Facebook Messenger
Messenger is great because almost everyone you know has Facebook. That makes it super easy to stay in contact with everyone.
One thing to do before you leave for your trip is to double check that these messaging apps work in your country. For example, if you're going to China you may not be able to use Facebook Messenger. I would recommend downloading a couple just in case one doesn't work.
Also good to know: Make sure your phone prepped for the trip with these tips.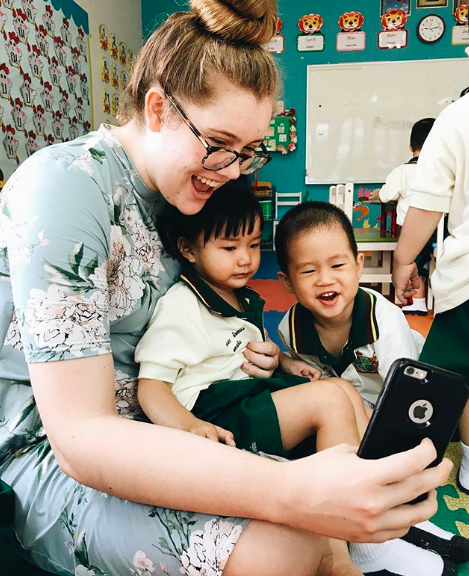 Stick With Someone Who Has Data
To make it even easier on yourself, stick with a buddy who has an international plan. ILP Volunteers are hanging out with their ILP group a lot; if you go and explore in your own city, you're always with at least one other person, and on vacation? You'll be with at least two others.
Chances are, there will be someone in your group with a phone plan. It's nice to be traveling with someone with a data plan so you can quickly look up an address or as Google for a question when you're out and about without WiFi.
Use It As A Time To Stay Disconnected
There really isn't a better time to get over your phone addiction than when you're traveling. Not having the option to just hop on your phone whenever you want is so freeing. You truly don't realize how much time you spend on your phone until it's not there anymore.
Honestly, one of my favorite things from my time abroad was not having to think about my phone. It felt so good to come home from teaching and not even look at my phone. I had so much more time to really enjoy and explore my city!
On that same thought though ... if you're someone who knows that you couldn't put down your phone for a week, you might not want to try it for a semester. If it causes you more stress to not have data at all times, you might want to consider getting that phone plan after all. It really depends on the person.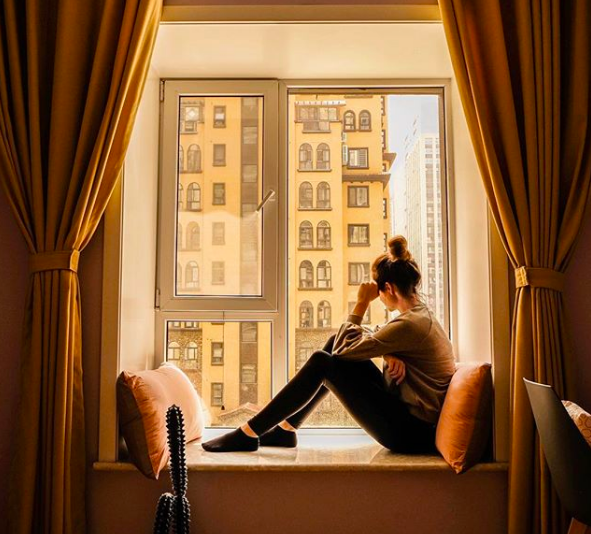 Now you're set to save
Not getting an international plan is a great way to save money if you're trying to keep your budget tight; we have more fundraising tips and way to pay less for a semester abroad below: