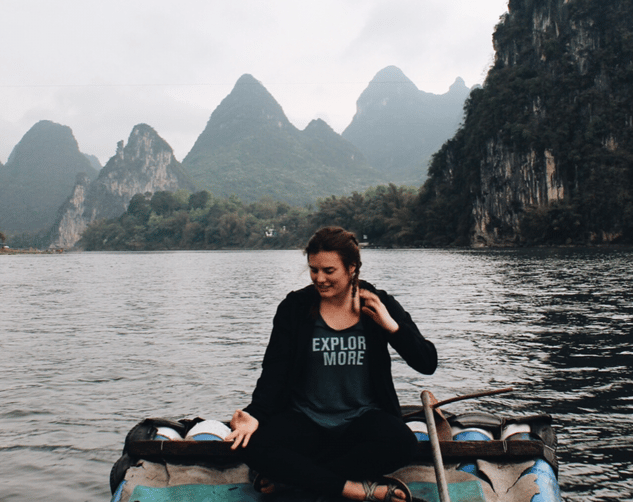 So you've heard of the Great Wall and you get the deal with chopsticks, but I can bet you had no idea you could spend a day at the beach or snuggle with baby tigers in this country!
Our ILP China volunteers are pretty lucky — they'll have time during their semester to do alllllllll the things in China, and not just the ones you've heard of before that all the tourists who visit for a week do. You probably won't be surprised to hear about the pretty pagodas and the panda bears but what about taking a trip to Disneyland? Or handing out on sandy beaches? Or hiking to some of the world's most amazing mountains?

---
Dying to see China for yourself?
Get an idea about what life in this country is like as an ILP volunteer with this free little ebook!
---

Yep, do all that and more when you actually live in China for a semester! The thing we might love the most is all there is to do here — who would have thought you could do all this in one country?
Vacation On An Island
Go To Disneyland
Go To An LDS Church
Hike Movie-Inspired Mountains
Shop Like This
Get Around Without Speaking Mandarin
Vacation On An Island
Sandy beaches and blue waves don't really sound like China, but that's exactly what you'll find in Sanya. Nicknamed the "Hawaii of China", a vacation here will mean rainy adventures in the nearby jungle, fruit smoothies on the beach, monkeys, and of course, lots and lots of time in the sun and sand. Who would have thought?


Go To Disneyland
Calling all Disney fans! China has not one, but two Disneyland parks! (Get the details on both of those and couple more foreign Disney parks right here) Our volunteers loooooooove putting on those Mickey Ears and flashing the classic Chinese peace signs here.
Headed to Shanghai Disney? Get our insider tips to make your trip a success (and help you save money).


Go To An LDS Church
Yep! You probably know that China is a communist country, but religion is allowed for foreigners (like you!). There are LDS churches in China if you want to attend.
Going to church in this country might be a little different than at home, depending on where you are living. You may have a short commute, a long commute or might not even need to leave your apartment to go to to church. Lots of members live far, far away from each other, so church is held via Skype or maybe in another member's home so that everyone can connect, no matter how remote they are.
You can get a little more info about the LDS church in China right here, but just know you can still go to church, even in China.


Hike Movie-Inspired Mountains
Calling all hikers, photographers and adventurers! China has some rad mountains — they are seriously cool and crazy beautiful. It's nearly impossible to pick favorites but if we had to choose, we'd say the jungly Dr. Seuss mountains in Guilin and Yangshuo … and the Avatar Mountains in Zhangjiajie (the mountains that inspired the Avatar Movie).
Also Huangshan, nicknamed the "Yellow Mountains" have beautiful views that are all over Pinterest. All are jawdroppingly amazing and a crowd favorite every semester so come see them for yourself!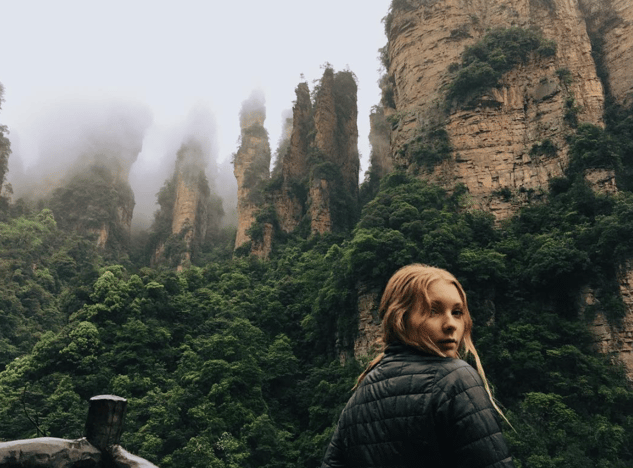 Shop Like This
Shopping in China is a whole experience. I wasn't much of a shopping until I lived here, then I was hooked. There's something about bargaining in the biggest market in the world and walking away with Converse shoes for $8 and MAC makeup for under $10 that'll convert you to a shopper. You can buy anything you could ever want at the Pearl Market — jeans, sport jerseys, shoes, purses, jewelry, pearls, North Face backpacks for $10 and a bunch of other things, all for cheap … you'll be in love.
Our volunteers love all the shopping in China, that's for sure. No shame in coming home with your bags packed entirely full of your shopping spree finds.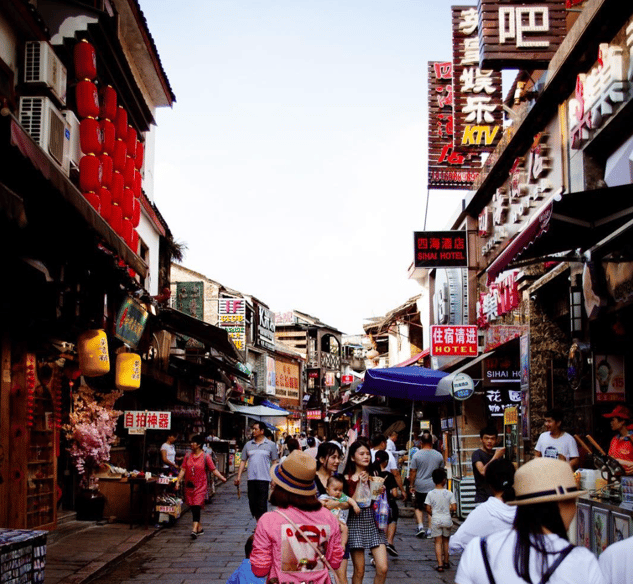 Get Around Without Speaking Mandarin
Don't speak Chinese? No problem. Volunteers have been spending a semester in China without speaking a bit of Mandarin for years and years, we promise it's fine. If you're in a major city you'll likely find some locals who speak English, but maybe not when you head into the more remote parts of China.
So how do you communicate? Well, charades works pretty well! At a restaurant you might just point to picture on the menu of what you want. When you're buying a cute souvenir they'll pull out a calculator so you can see the price. Buy your train tickets ahead of time online so you can choose the English version. Also, try to learn the basics!
There are free apps that will teach you words like, "hello" and "toilet" - you know, the necessities.
We also have opportunities for you to take a few Mandarin classes with your group while you live in China and that helps, too! Either way - it will be an adventure but you can absolutely make it work. It's very rare that we have a volunteer who speaks Mandarin before traveling to China.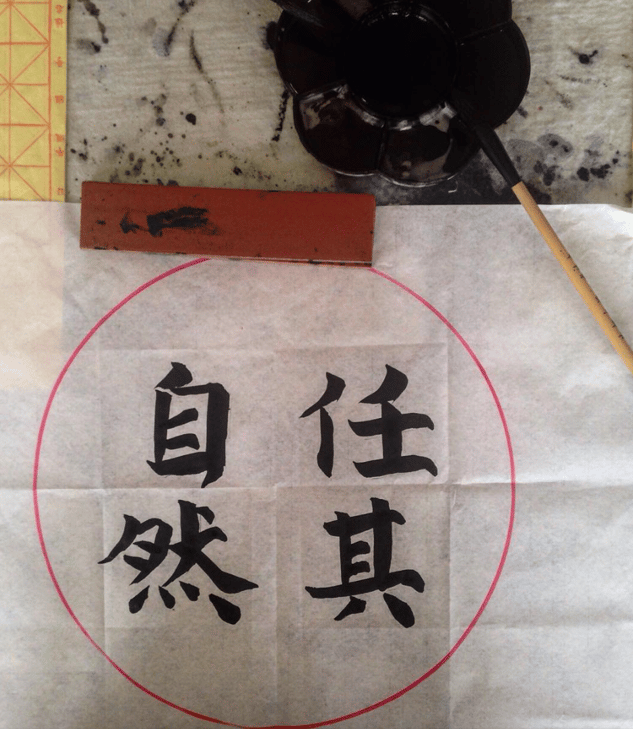 Ready to do all these things for yourself?
Let's chat! You'll find lots more about China on our blog, and by clicking that green button — warning, pictures of adorable kids ahead!