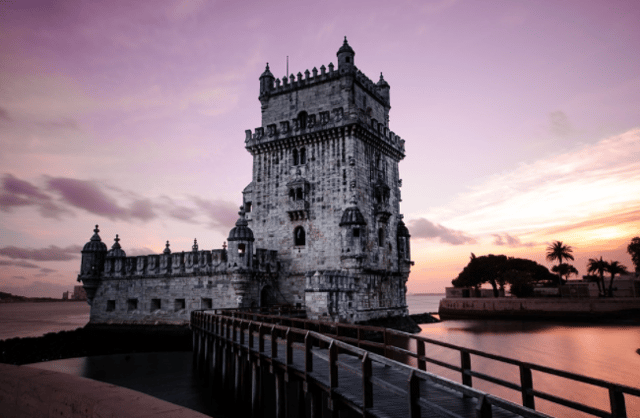 Finding yourself in Europe means you have tons of options of countries to visit. Have you thought about adding Portugal to your list during your time abroad? If not you should seriously consider it! With a beautiful language, fantastic food and breathtaking sights we won't blame you if you get there and never want to leave. Don't miss out on these three cities while visiting!
Need a good reason to spend time in Europe? How does a gap year sound? We've got your details here.
Lisbon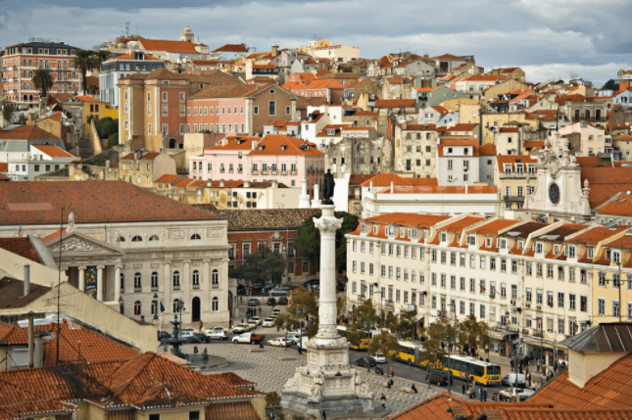 Lisbon is the capital and the largest city in Portugal. Located near the coast, this hilly city is beautiful! Things to check out while in Lisbon:
Torre de Belem. This tower is something Lisbon is very well known for. It was built to protect the harbor and is seriously a piece of art. The view of the water is beautiful in that area and a nice place to walk to and relax.
Igreja de Sao Vicente de Fora. I absolutely love visiting beautiful churches and soaking up the unique architecture, paintings, sculptures and stained glass. If you like beautiful things take a stop here. The inside and outside of the church are wonderful and full of beauty.
Alfama. This is an area of Portugal that needs to be explored. Wander through the narrow cobblestone streets and you will find things like cute cafes and shops.
Antiga Conreitaria de Belem. You HAVE to go here and try their famous pastries. The Pastéis de Belém are what they are famous for. These pastries are filled with a custard cream baked to perfection and dusted with cinnamon and they're only about 1 Euro. So, order as many as you can fit in your stomach. You won't regret it. Follow this link to get to their website.
Porto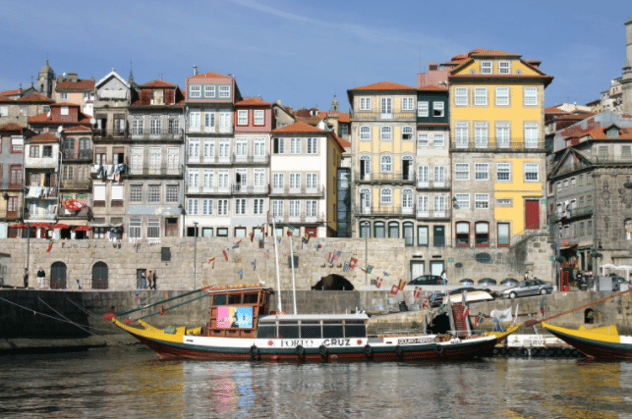 Another coastal town but not quite as big as Lisbon. Porto is more quaint and won't be as touristy. There is still a lot to see and do, even just walking around
Ribeira District. This is what Porto is really known for. This area of town is filled with vibrant shops, hole in the wall restaurants, and other hidden treasures. Spend time walking around here and use it as a good place to people watch. You'll definitely stumble upon some cool stuff.
Igreja de Sao Francisco. An insanely gorgeous and intricate cathedral which is sure to leave you in awe. The detail inside is amazing and there is even a museum to check out and see some beautiful art.
Jardins do Palacia de Cristal (Crystal Gardens). Want to take a break from the city and enjoy something a little more quiet? The Crystal Gardens are a nice place to stroll through. With fountains, flowers and other beautiful plants it's a nice place to see and bonus - it's free!
Lagos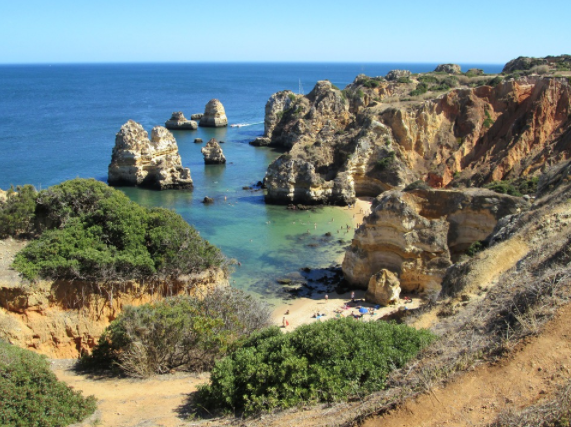 Lagos will give you incredible views of the ocean off cliff sides, old walled cities full of history, and of course being that close to the ocean = beautiful beaches.
Beaches. Okay, lets talk about beaches. Lagos will offer some of the best you can find in Portugal and these four are within walking distance from the town center. Meia Praia is the largest beach(4km) and has beautiful soft sand. If you are looking for something smaller The Praia Dona and Praia do Pinhao are gorgeous and quite a bit smaller. These two are surrounded by cliffs and crystal clear water. So spend some time lounging around and soaking up the sun.
Cliffs. The cliffs are one thing you need to check out while in Lagos. You can see them while you are at the beach but I also recommend getting up close and personal with them! You can take boat tours out to the cliffs which will show you grottoes and sea caves. Here is more info on the cliffs and what you need to check out.
Authentic Portuguese Food. Lagos is full of delicious restaurants. You can find a good variety of food, but make sure you try some real Portuguese food while visiting. Rice, beans and bread are all things you will want to try along with a dish called Cataplana. Cataplana is meant to be shared and is served in a big copper bowl in the middle of the table. It is a seafood, rice, stew and SO good. Ask the locals where they recommend getting it and give it a try.
Now that you have some ideas of where to visit get planning! Portugal really has a ton to offer and will continually amaze you. Eat some good food, see beautiful sights and enjoy!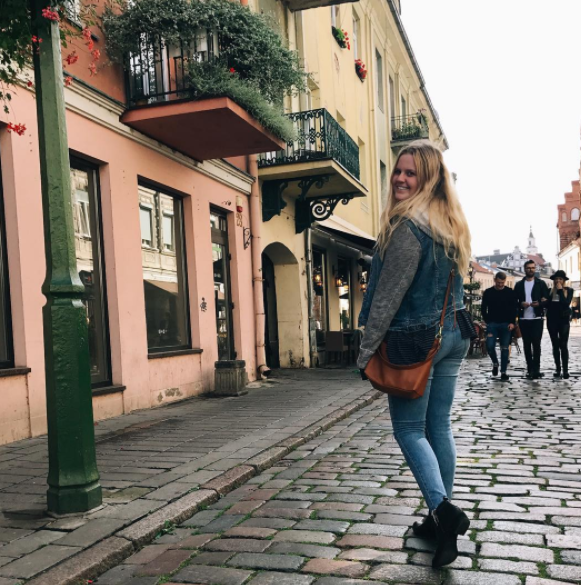 Have you ever thought about what it would be like to spend a semester abroad volunteering in Europe? International Language Programs (ILP) sends to multiple countries in Europe. Your semester living abroad is unique and will give you the opportunity to make a difference as you volunteer on one of the exchange programs or humantarian programs.
Click the green button below to learn more about ILP and how you can make a difference!