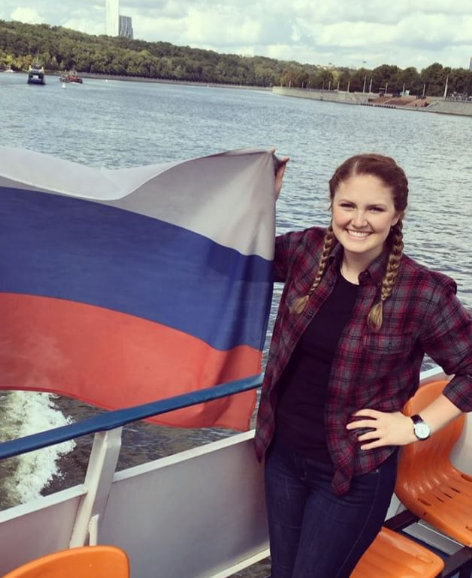 If you just got assigned for your semester abroad in Russia with ILP and you found out you're going to be living in Voronezh, congrats! You'll get to experience true Russia living the culture there. See if you can find all these unique spots around Voronezh while you volunteer in Russia
Have you been thinking about volunteering with ILP? Now's your time to do it! Click here to apply now.
The Therapeutic Chair
For those who believe in "mystical things". This chair is thought to be therapeutic and helpful in relieving stress, anxiety and fear. Sit in the bronze chair for a moment and you should gain positive energy and strength. We all need some of that, right?
Lenina St., 1, Voronezh 394000, Russia
Monument To The Cat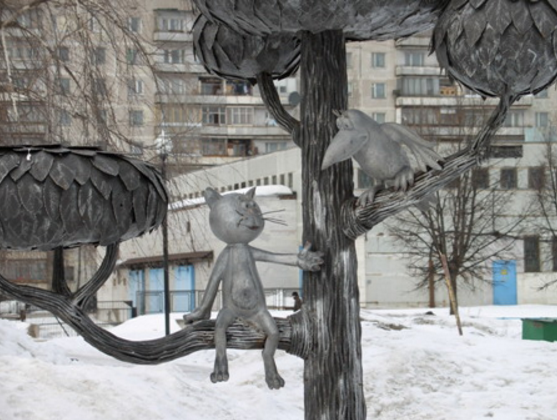 Apparently Voronezh likes cats? Well, at least they have a monument dedicated to one! This one is pretty neat because it is more of a cartoon style cat and a bird perching on a funky tree. It's in a residential area and the neighborhood feels like "real Russia" with huge Soviet time apartments all around.
Find it here: Lizyukov St., Voronezh 394000, Russia
White Bim Black Ear
What is it about dog movies that get us so emotional? This one is no exception. "Whit Bim, Black Ear" is a Russian classic. Bim is a dog who is abandoned because his owner is ill and unable to take care of him. Because of this Bim sets out on a journey to find a new home. He has many adventures a long the way and ends up with a permanent family. *Not going to give you a spoiler, but like a lot of dog movies it's sad ending, so bring some tissues.
This statue is of Bim, the dog, and it's super simple and cute. Watch the movie, then visit the statue!
Revolution Av., 50, Voronezh 394000, Russia
Vladimir Vysotsky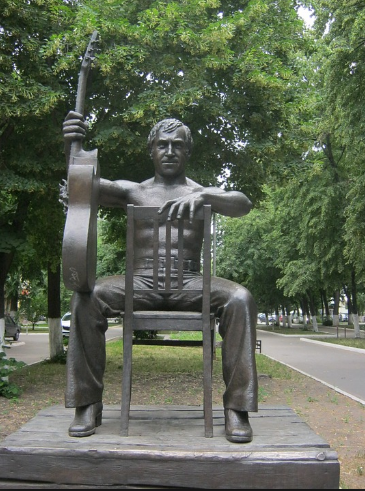 Vysotskyis a famous singer/songwriter, actor and poet in Russia. A lot of his work was humorous and would poke fun at politics during that time. The Soviets mostly ignored Vysotsky and his work, but he had a large influence on Russia during Soviet times. He is respected and admired throughout Russia.
K. Marksa St., Voronezh, Russia
Voronezh is full of tons of statues. For more follow this link.
---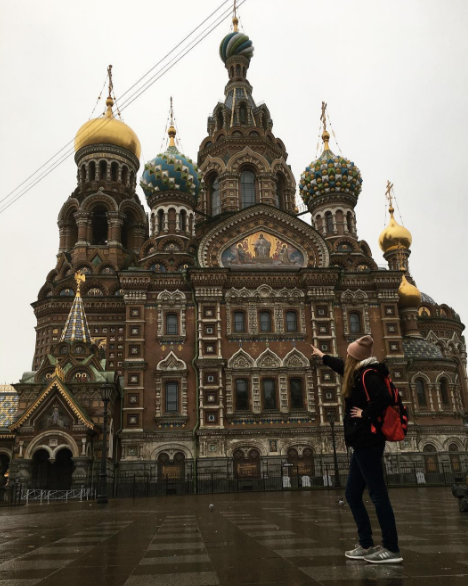 Russian Ballets, authentic Borscht and The Kremlin- oh my! Russia is beautiful and has amazing things to see and do. Click the button below to learn more about what your semester abroad volunteering with ILP could be like!