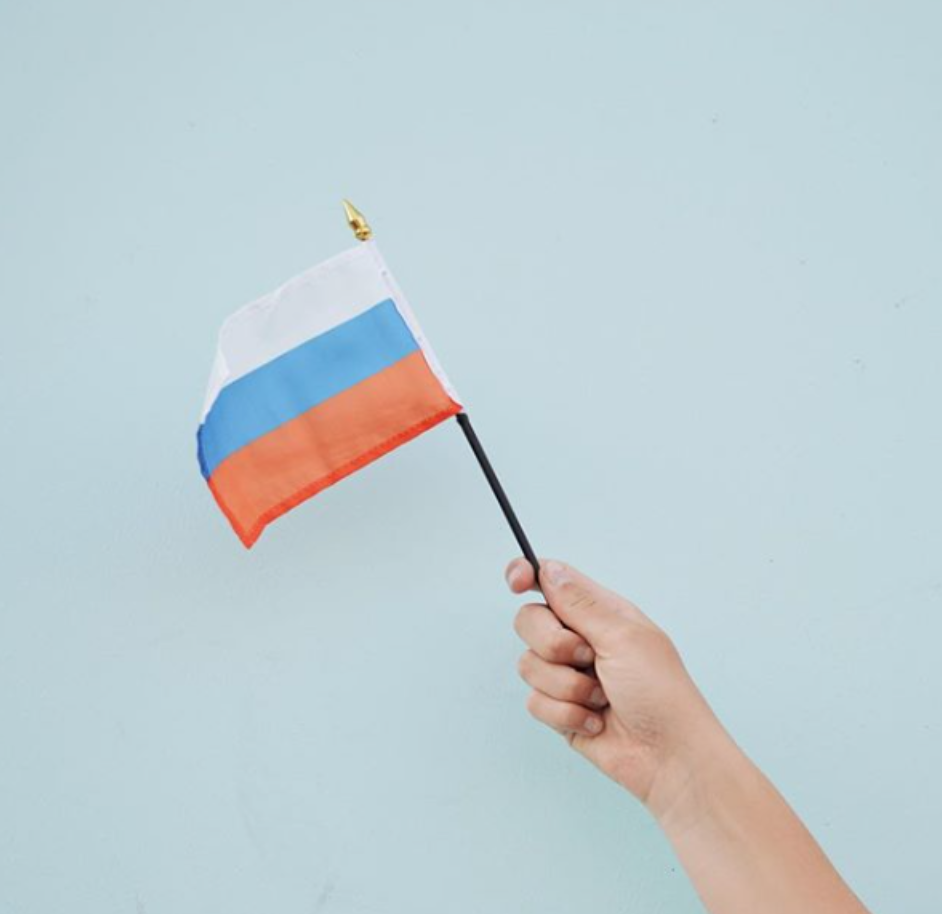 Ready for a tour of some of the oldest cities in Russia? Take a trip through the Golden Ring of cities ... starting in world-famous Moscow.
Moscow and St. Petersburg are some of the biggest attractions for foreigners in Russia, but if you want to see true Russian life and how a majority of the country lives, yo

u only need to travel a few hours outside of Moscow. I'm so glad I was able to spend a whole semester living in Russia so that I could experience more than just what Moscow and St. Petersburg had to offer. Don't get me wrong, I love those cities, but some of my favorite spots in this country are all along the Golden Ring.
Get a view of beautiful old churches, monasteries, and a less busy daily life. Many of Russia's most sacred sites are in cities like Vladimir and Suzdal. These cities (and a couple others) make up what's known as Russia's Golden Ring. You can do this visit a few different ways. Many tour operators out of Moscow will take you on a 5-day trip around to some of the most popular, but each make a pretty good weekend trip out from Moscow if you'd rather break you up your trip that way.
A Bit About The Golden Ring
You can't really avoid history when traveling in Russia ... the country is steeped in it. The idea of the Golden Ring was first procured in the Soviet Era, established to pull in more tourists to explore some of the country's oldest and most picturesque villages. There isn't an official list of what cities make up the Golden Ring, but when journalist Yuri Bychkov traveled through these towns, his itinerary formed a sort of "ring" shape, hence the name.
While the official "Golden Ring" doesn't stem back thousands of years, the cities that are traditionally sited along the route, do. There are dozens of little villages and towns with medieval roots along this area of Russia, but Yaroslavl, Kostroma, Ivanovo, Suzdal, Vladimir, Sergiev Posad, Pereslavl-Zalessky, and Rostov Veliky are typically the most visited. We're going to pull out a bit more info on a few of these so keep reading.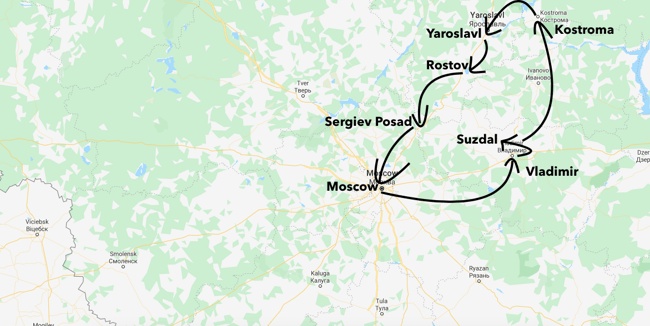 Moscow
Start the trip by visiting world-famous Moscow. If you're an ILP volunteer in Russia, you'll definitely be finding yourself in Moscow during your semester. ILP volunteers teach English part-time, with plenty of time on weekends to do a lot of exploring. In Moscow, you can easily reach every city along the Golden Ring we're going to chat about, so it's a good starting place.
This city is sprawling, full of museums, historical sites, towering cathedrals and some of the most famous sites in all of Russia. We have our go to guide for Moscow here which outlines are must-see spots, gives some restaurant recommendations and other helpful tips, like details on the city's train stations (helpful if you're planning to catch a train to one of the cities on this list).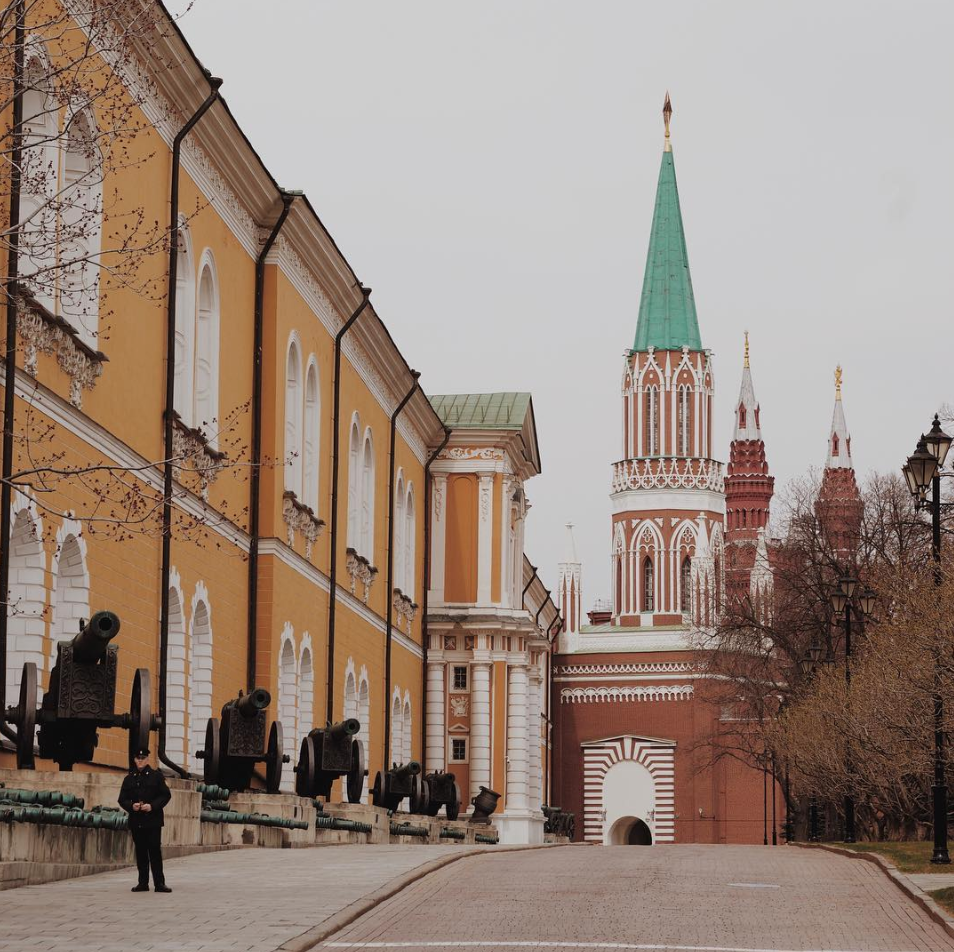 Vladimir
Get a feel for the more traditional Russian life by going to one of bigger cities in the Golden Ring like Vladimir. Vladimir has lots to offer with less of the hectic, Westernized influences that you might get in cities like Moscow and St. Petersburg. One thing I loved about this city? The cathedrals! The one pictured below was one of my favorite cathedrals I visited in all of Russia. In fact, it was so popular that a replica was built in Moscow (but the original in Vladimir is by far the best one).
Located just over 100 miles from the east of Moscow, Vladimir is a good first stop on "the Ring". It once was the capital of Russia and has plenty of interesting history to offer like gorgeous old churches, monasteries, and museums.
If you don't have time to do the entire ring, we suggest hitting up at least Vladimir (and probably Suzdal too). Here's your guide to Vladimir.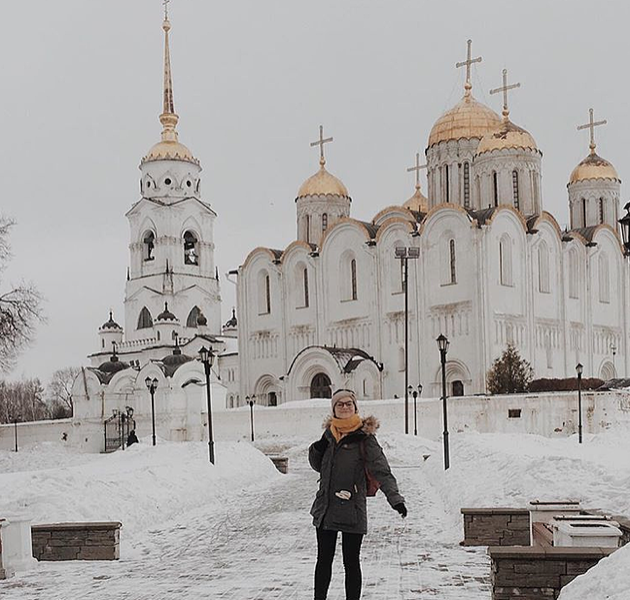 Suzdal
Just 3-4 hours from Moscow by bus or train and only 20 miles north of Vladimir. Suzdal is one of the smallest towns in the ring (a population of around 13,000) and gives you a view of the much slower paced life in Russia, especially when compared to big city Moscow. You absolutely have to visit this place. I totally fell in love with the small charming town, hugging the curves of the Kamenka River.
Take a stroll around the hilly countryside to get views of old buildings that are still in great shape. Supposedly the city hasn't changed much since the 12th and 13th centuries so you can really get a feel for the old world charm of historic Russia. You can't walk a block without seeing an old church or monastery (be sure to look for the one with blue onion domes, adorned with silver stars).
We have the guide to a weekend in Suzdal right here, complete with train information and things to see in this charming city. If you can, visiting in the winter is utterly quaint (you'll see horse drawn carriages), though this city is also a stunner in the summer.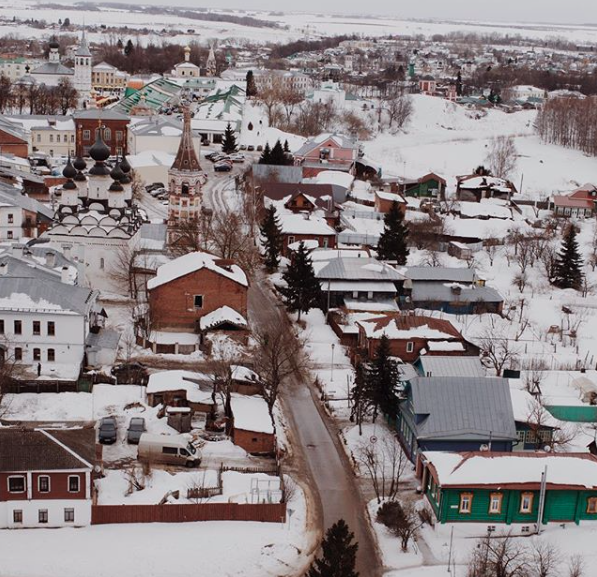 Kostroma
Kostroma is a quiet town located along the Volga River. A lot of people enjoy just strolling through the town and also seeing the Ipatiev's Monastery. Now a museum, this monastery is embedded with some of the country's most noteworthy events — the first Romanov Tsar, Mikhail was actually born in Kostroma and the Trinity Cathedral inside the Ipatiev monastery is where he was elected as the first tsar. The city has quite a close connection to the Romanov dynasty, and is sometimes called "the cradle of the Romanovs". The monastery was first built way back in the 13th century, and is easily the most popular attraction in the city.

The city itself is quiet and quaint, best suited for travelers who want to walk around and soak in the sites of the 19th and 20th century homes spread out across the city, and peeking into cool looking cafes and churches. With its position right on the river, Kostroma makes for a low-key day trip or weekend spot enroute to one of the other cities on the Golden Ring.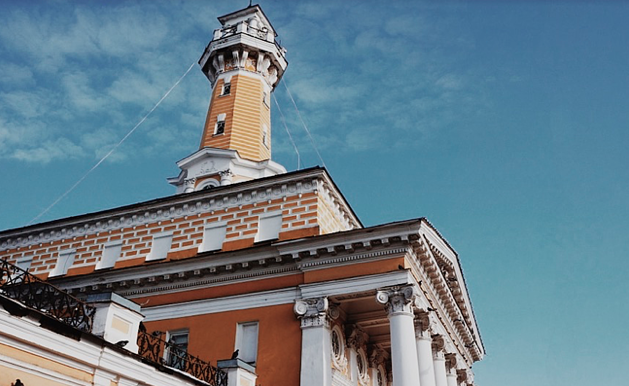 Yaroslavl
Yaroslavl is the biggest industrial city along the Ring, but has interesting history and architecture. Because it sits along a river, it was a huge shipping port and used to be one of the most powerful and wealthiest cities in all of Russia.
The city's been around since the 11th century, and supports some impressive history and anecdotes. In fact, one of the churches in the Spassky Monastery became a favorite place of worship for Ivan the Terrible (ever heard that that guy?). The bear is the symbol of Yaroslavl (and of Russia if you ask a few different people) but you'll find a handful of bear statues around the city who may or may not have golden noses or paws from people rubbing the statues. It's good luck to rub the statues, especially the one in front of Alesha Popovich Dvor.
Get more about Yaroslavl, here.
Rostov Veliky
Just 3-4 hours from Moscow by bus or train. Rostov Veliky is one of the smallest towns in the ring, very similar to Suzdal. Wondering how to spend a day here? How about wandering around the Kremlin and taking a walk by Lake Nero. Supposedly it's home to the "soul of Russia", encapsulating the very essence of this historic nation. A quick visit here may mean stumbling on local festivals (like the soup festival, where you can try "ukha", a popular fish soup), or wandering through an overgrown field of flowers to find an artist painting the shimmering domes of a cathedral.
You'll find lots of artists who visit this charming and picturesque town, supposedly so safe that the initial locals didn't even build walls around the city. Ivan The Terrible was rumored to escape here when necessary. It's a pastoral glimpse of Russian life that you can't find in the big cities.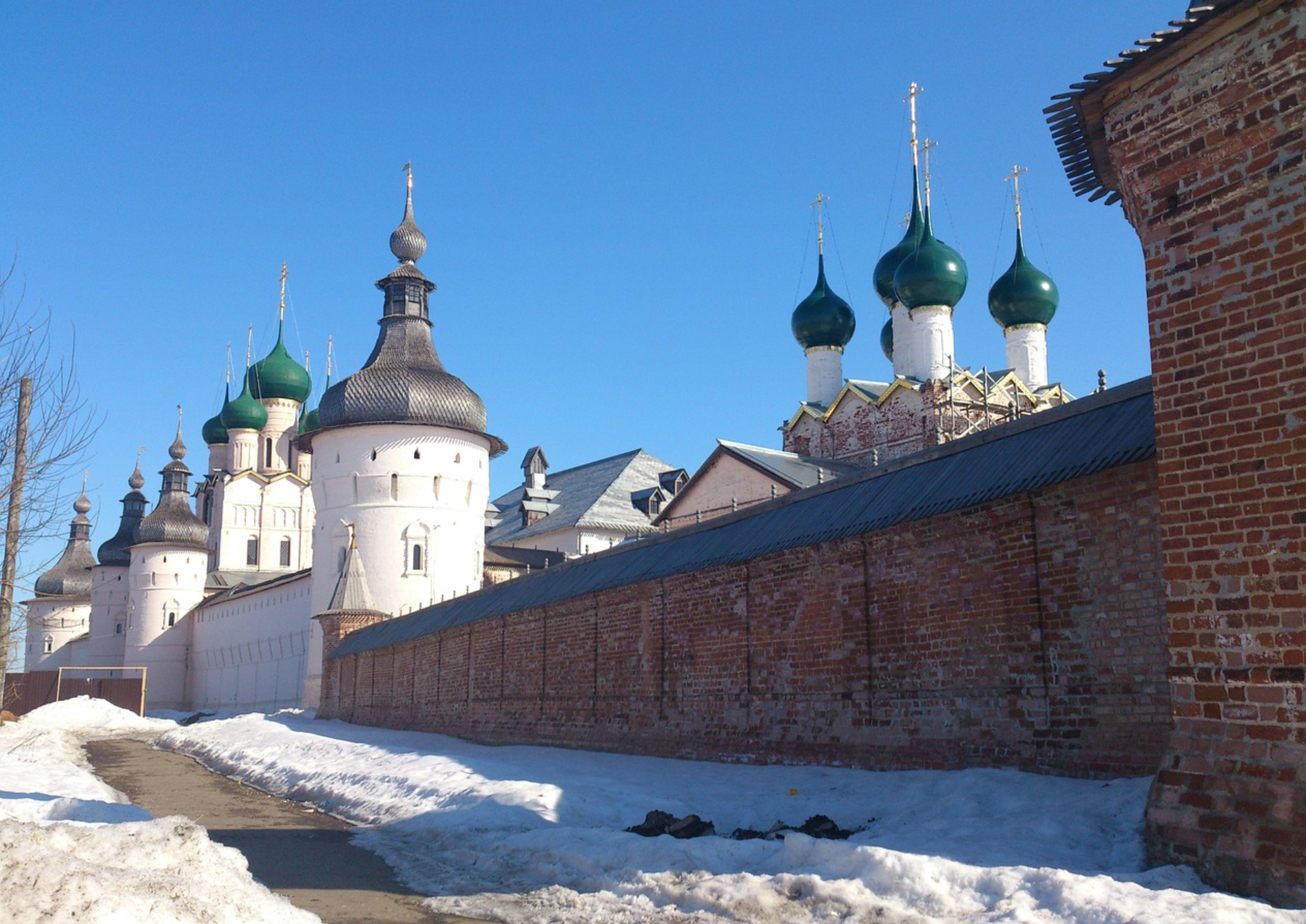 Sergiev Posad
Similar to many of the little cities on this list, you'll find a smattering of historical significant (and just plain pretty) churches, cathedrals, and other buildings with roots in the 15th and 16th centuries. Head to Krasnogorskaya Square for a view of some of the most iconic, or trek up Blinnaya Hill (pancake hill) for a picture of the sprawling Trinity Lavra of St. Sergius below. And yep, this hill was named after pancakes — back in the day, it was the spot of the best pancakes shops in Sergiev Posad.

Once you have your fill of the famous monastery in the city, spend time in a collection of museums covering everything from the town's monastic history for a lesson on soap making. All you need to know about visiting Sergiev Posad (also called Sergiyev Posad) is here.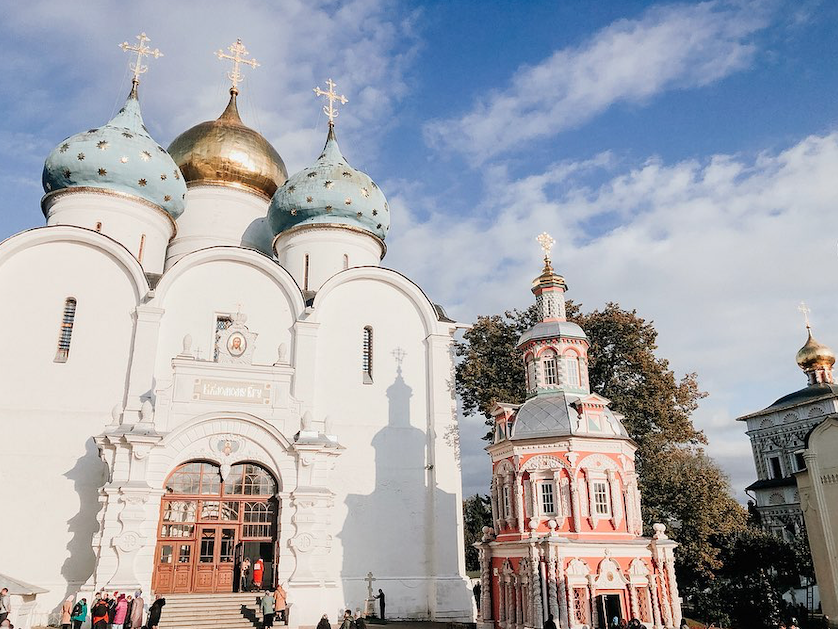 Ready to spend a semester as an ILP volunteer living in Russia?
You'll be a part-time English teacher, part-time traveler ... no experience necessary! Come join a group of other volunteers who are spending next semester abroad there.