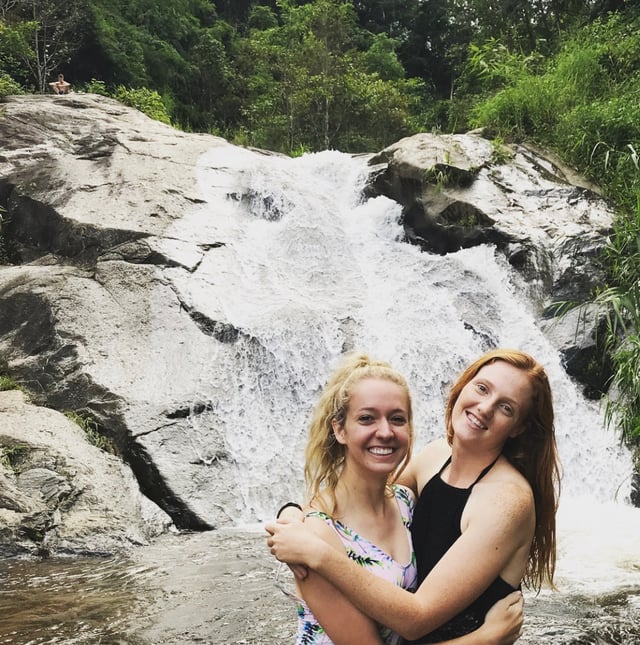 There is a small town in Thailand called Pai. It is a destination magnet for nature lovers, hikers, backpackers and hippies. It's a very chill town with so much to do! If you're spending a semester in Thailand, this is a town you can't miss!
Spending a semester anywhere abroad can be intimidating. There is one way to make it a little less intimidating...Go with an organization like International Language Programs that will always make sure you're taken care of (and you'll get your own ILP group, so you'll never be alone)!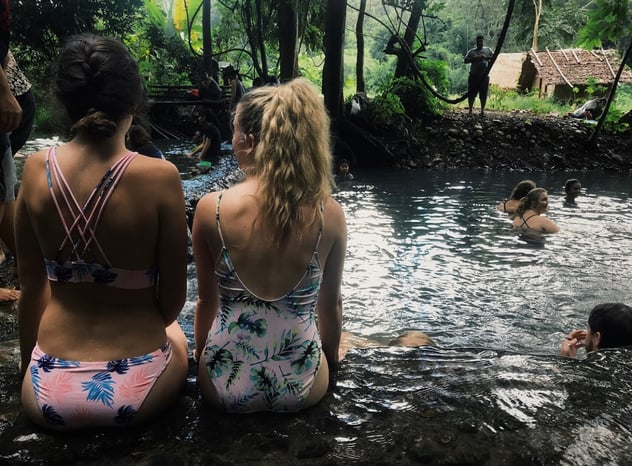 Many ILP volunteers take a weekend trip and visit Pai. It's about an hour to an hour and half drive outside of Chiang Mai. Some groups even go twice a semester...why? Because there is so much to do. Check out these top 10 things you should do:
Explore

Pai

Canyon
Caves
Pai

Walking Street
Hot Springs
Unique Cafes
Pai

Circus School
Pai

Waterfalls
Yun

Lai

Viewpoint
Thai cooking classes
Star Gazing
Explore
Pai

Canyon

Hiking in Pai Canyon is not for the faint of heart. If you decide to go all the way into the canyon and hike back out, make sure you plan a full day and bring lots and lots of water (because, you know, Thailand heat). If you're not big into hiking, you can go and check out some of the view points and watch the sunrise/sunset!

The canyon is known as the "Grand Canyon" of Thailand (although it's not nearly that big). It does cover a vast area and offers some incredible views.
Caves
While these caves are not directly in Pai, there are a short drive and they are worth the time. These caves have a river that flows through them and you can hire a guide to take you through them on a bamboo rafts. There are some places you can get out and climb ladders/stairs to explore the stalagmites up close and personal.
Pai
Walking Street

If you've been to any part of Thailand, you know they have markets everywhere. Pai is not exception and it's awesome. They sell handmade stuff, clothing, jewelry, food...pretty much anything you'd ever need. The market is set up every night on Main Street.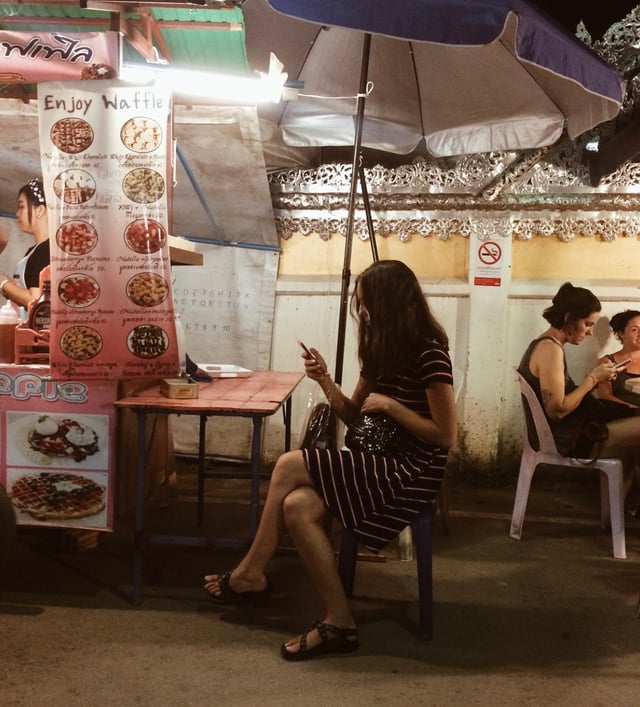 Hot Springs
Who doesn't love some good hot springs? The hot springs are really only good to visit in the "winter months" in Thailand. If you go at the right time, they are amazing. A cold river flows into boiling hot springs and they are surrounded by some incredible scenery.
Unique Cafes
Pai, Thailand knows how to do cafes. You will not be disappointed with the selection of places there are to eat and grab drinks. Take some time and visit these cafes. You will not see cafes like this anywhere else in the world. The decor and atmosphere will make you want to keep coming back (although there are so many cafes in and around Pai that you probably won't even need to eat at the same place twice).
Pai

Circus School
Yep, you read that right. You can go to CIRCUS SCHOOL. Everyone's dream, right? Well, maybe not everyone's, but it's a good experience. In this community, it's common for people to practice different forms of entertainment. If you want to really jump into the culture of Pai, check out this school!
Pai

Waterfalls
While there are a lot of different waterfalls around, the 2 most popular are Pombok and Mo Paeng Falls.
Pombok is located within a bunch of cliffs. Since it's by those cliffs, the falls are typically shaded which is really nice (because, you know, Thailand heat). You can also jump off some of the cliffs into the water.
Mo Paeng Falls pools that have slippery rocks going into the water. It's absolutely gorgeous out there!
Yun

Lai

View Point
This is one of the most popular view points within Pai Canyon. The best time to go to this view point is around 5:30 in the evening and watch the sunset! Don't leave your camera at home because you will need to document this!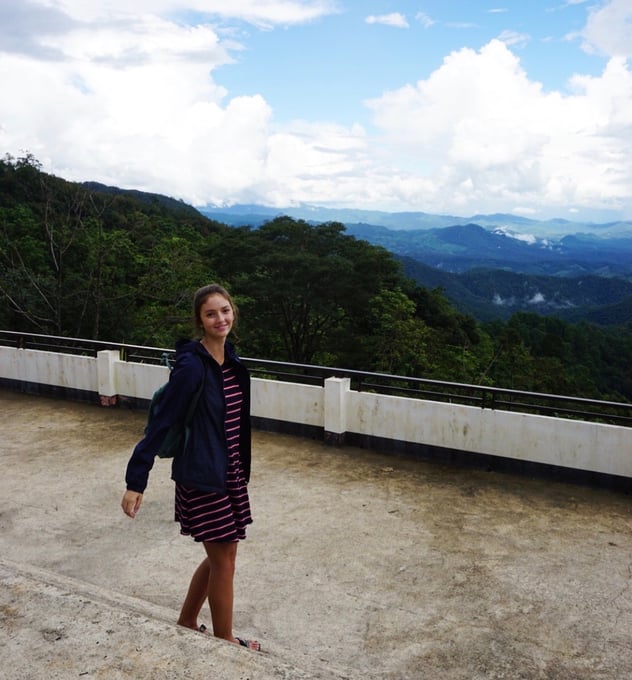 Thai Cooking Classes
You can take Thai cooking classes in most big cities, but there is something that is much more relaxing about doing in it Pai. It's relaxing and you get some great food out of it. Nothing better than coming home from Thailand and being able to make your family and friends some authentic Thai food!
Star Gazing
Make sure you take some time at night to go right outside of Pai where lights are pretty much nonexistent and check out the stars. Talk about getting lost in the stars...it's something you can't find in many places!
I recommend visiting Pai during the colder months. Really, winter months are the best time of year to visit Thailand (because, you know, Thailand heat). The winter months are a little more comfortable and you get to take advantage of everything Pai has to offer.
---
Did you know that you can spend a semester volunteering abroad for with International Language Programs? Check out all the cool things our past and current ILP Thailand volunteers are doing here or check out our ILP Instagram.
Want more information about how volunteer with ILP? Click below!