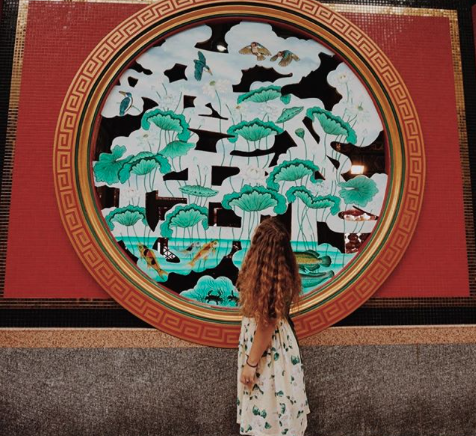 You will want to be living in China for a semester (at least!) after reading about these five dollar manicures.
---
Get a sneak peek at what volunteering in China is like, right here!
---


China is an amazing place, we all know that. Besides all of the amazingly gorgeous places to explore you can also shop till you drop in China— but to make this country even better, you can get pampered for cheap. Super cheap. Here are our favorite things to do when we need a little pampering:

Get A Haircut
Sounds a bit scary to get your hair cut while you're living in a foreign country? Yeah it's always a bit of a gamble to get your hair cut by someone you don't know, but you're going to get a crazy good deal. Even female haircuts are less than $10.
Just be prepared for anything. Even if conditions are good, they speak English, and you have a photo of exactly what you want, there's always slight differences in style from culture to culture. Just take it from these ILP volunteers who experienced a haircut abroad for themselves!
Get Your Hair Washed + Blowout
If getting a haircut is a little too adventurous for you, you can still get a wash and style, for just a few dollars. It's amazing to just go to a salon and wash and dry your hair. To make things even better, they typically include a little head and neck massage.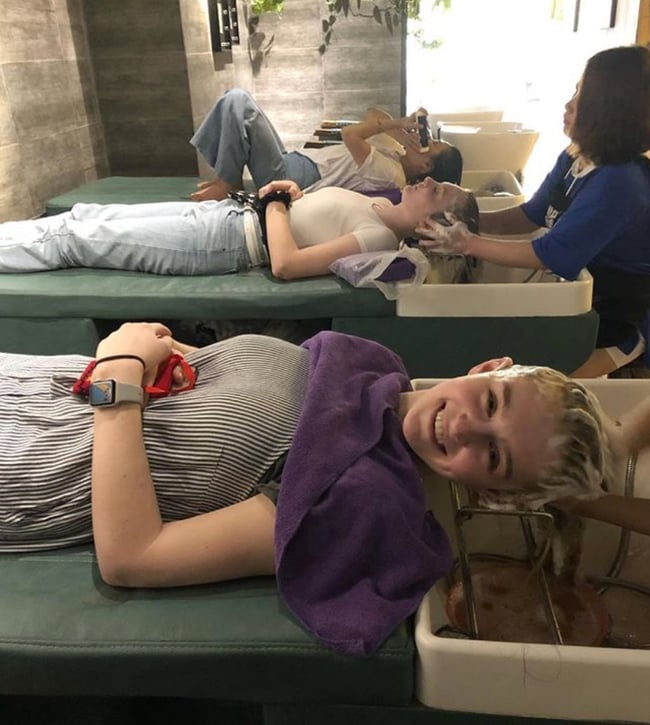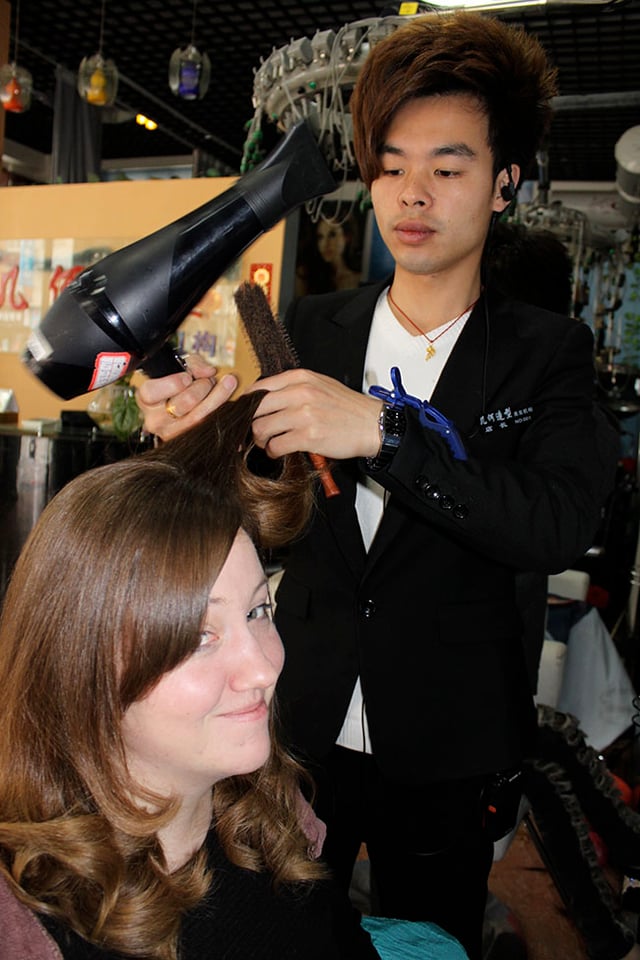 Get Your Nails Done
Ladies, getting your nails done in China is unbelievably inexpensive. For some places, you can get a gel manicure (a gel one!) for around $5 or $7, and you can choose from a rainbow of colors.
You are going to want to go and get your nails done every couple of weeks, that's for sure. It's easy to look beautiful while saving money in China, that's for sure.
Go To A Spa
Spas in China are very inexpensive (like everything else right?). You can get an hour long full body massage for about $10-20 USD, something that would cost you around $100 if you got that in America.

You can also let little fishies nibble on your toes if you'd like that sort of spa experience — believe me, it's worth trying at least once!
If you're near Shanghai, head out to these hot springs in Nanjing and you'll be feeling fine!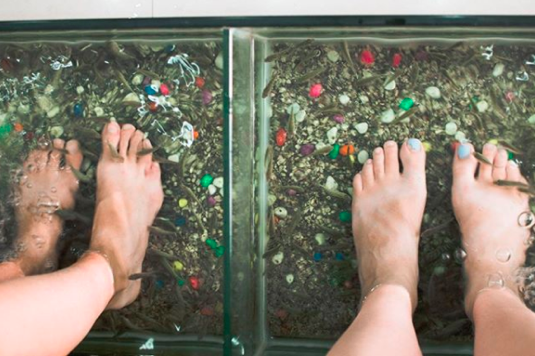 Get ready for China
If you're headed to China as an ILP volunteer, you'll only be teaching for a few hours during the day and will always have Saturday and Sunday totally open to really explore. Oh, and you'll also have vacation time to see what pedicures are like in other cities.