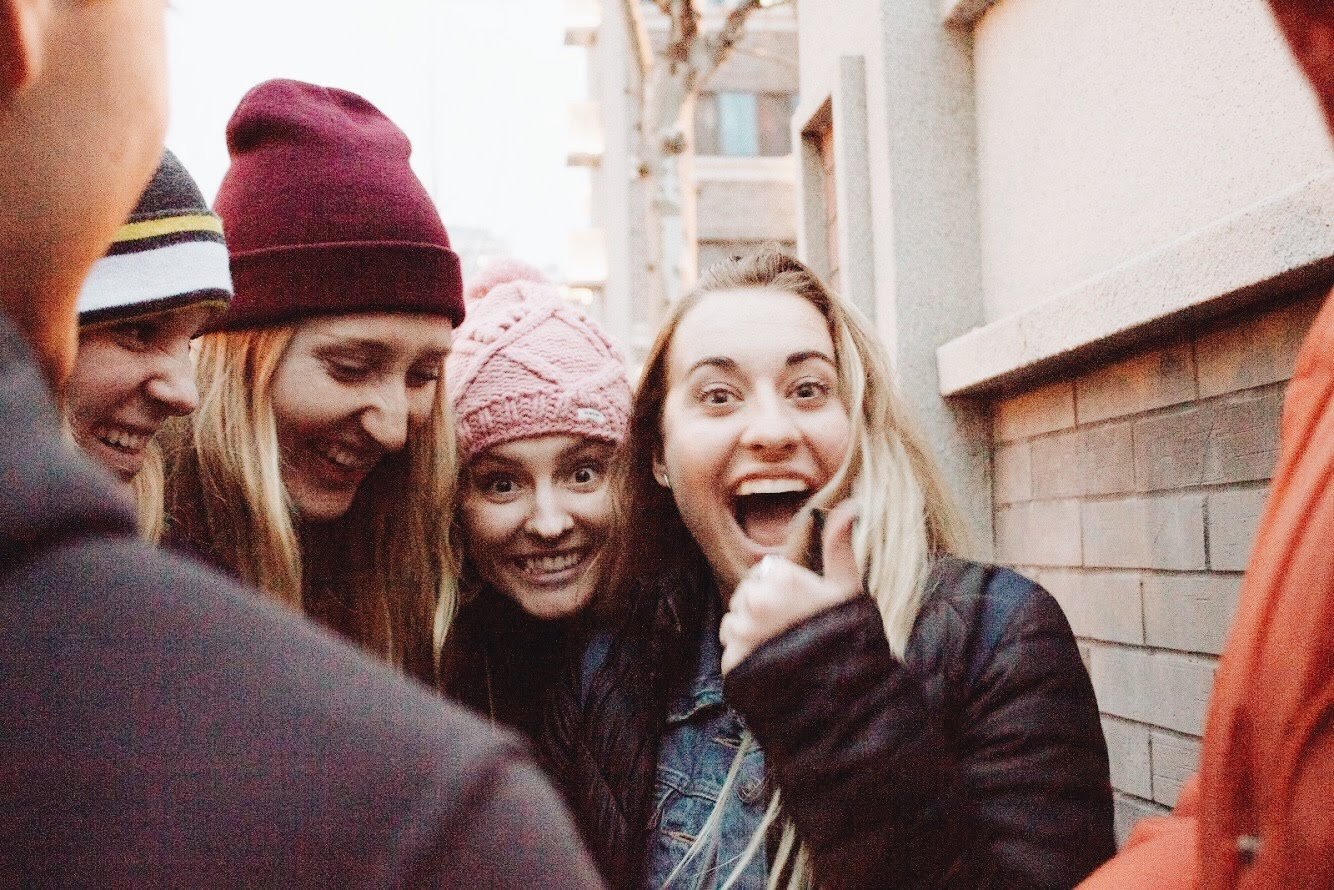 So you're planning a trip to Shanghai, China — good choice! One of the hardest parts of planning a vacation to Shanghai is deciding where to stay. It's a huge city with so many options! You want to make sure you're staying next to all the cool stuff, right?
To make the ultimate trip to Shanghai, it's really important to find a good place to stay that is close all the attractions that you are planning to see. Luckily Shanghai has an easy to use metro with stops at mostly everywhere you'll want to go, but even then I'd rather be 1 metro stop away from all the sights rather than a longer commute.


---
If you're planning a trip here, make sure you check out our
Complete Guide To A Weekend In Shanghai
---

If you've been looking into Shanghai, you may know there are 16 districts within the city. Yep. Sixteen. How in the world are you suppose to know where to stay when the sprawling city is so big?
What part of Shanghai is the best to stay in?
First things first — the districts. Yes, there are 16 districts, but I wouldn't necessarily be too concerned with what district as long as you're staying in the right area (there will be a little more on the best district in a minute). They have divided the districts into two different areas that are separated by a river:
The

Pudong New District

Puxi Area
The

Pudong New District
The Pudong New District is usually filled with travelers coming to Shanghai on business, who will be attending meetings in modern areas.
The TV tower, Jingmao Tower, World Financial Centre and most of the famous Shanghai skyscrapers are all located in this district.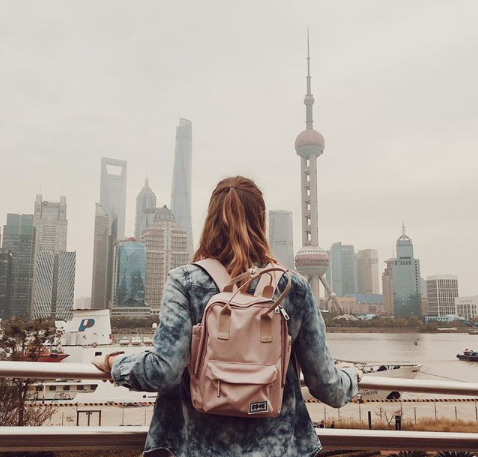 Puxi Area
For most touristic travelers (that includes you ILP volunteers) you'll want to stay in the Puxi Area. This is where most of the popular attractions are and where you'll be spending most of your time anyway if you're here to explore.
In my experience, you won't go to the other side of the river (The Pudong New District) much except to get that classic scenic picture with the view of the Bund or maybe to get a view from one of the towers!
In the Puxi Area, you'll find the Yuyuan Gardens, The Bund, People's Square, Nanjing Pedestrian Road and the Jade Temple and lots more.
The best district to stay in is Huangpu
When it comes to finding the best place for you to stay in the city, the first thing you'll want to do is make a list of what you want to see.
Are you wanting to see these awesome Buddhist Temples or make a quick trip to Disneyland Shanghai while you're there? Find what you want to visit, make a list and see what area matches up with the most. You may also want to plan out some places to eat because Shanghai has some spots you can't miss!
In case you're interested — here's our favorite places to eat in Shanghai! We've actually had groups plan to stay around restaurants they wanted to eat at and we're not judging that one bit.
In most cases and for most people, the best district to stay in is the Huangpu District. Its home to the most attractions, making it often the most convenient spot to stay for a quick visit.
In any case, as long as you're staying in the Puxi area, you should easily be able to get to all the attractions around fairly quickly by using the Shanghai Metro System!
Best Hostels and Airbnbs in Shanghai
Now we know the best areas and districts to stay in Shanghai, but what about actual places to stay?
If you've been around here for very long, you know we're all about staying in hostels and Airbnbs to save a little money (plus you can get some pretty sweet Airbnbs if you split the cost with your group!).
Hostels
For all you budget travelers hostels will probably be your best bet. Finding a good hostel is easy with these websites and you'll be able to see all of your options. There are some really nice hostels in Shanghai (for any budget) that you're going to love. My favorite website is hostelworld.com.
When booking a hostel, select "Puxi Area, Shanghai" in the options. It will give you a list of all the hostels there, but it will also tell you how close you will be to the city center. The closer to city center, the better!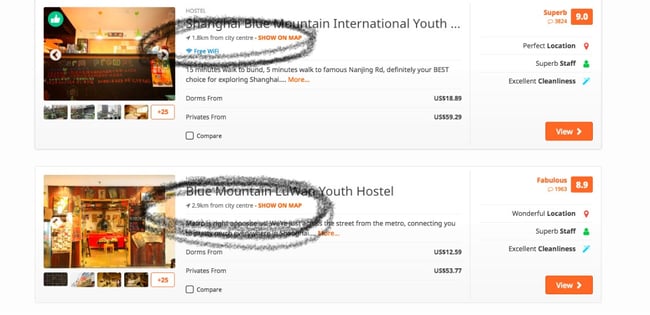 Here's a few with good reviews and low prices that you might want to check out:
All of these hostels are near the city center. They are also reasonably priced for their location — between $10-$18 a night for a single dorm bed. Just remember that the prices may change based off date and availability, so of course double check before you buy.
If you want to be even tighter with your budget, go a little further away from city center and you can get hostels for a couple bucks a night! The further you are from the center the cheaper it gets because it's less convenient. There are also more expensive ones right in the middle of city center.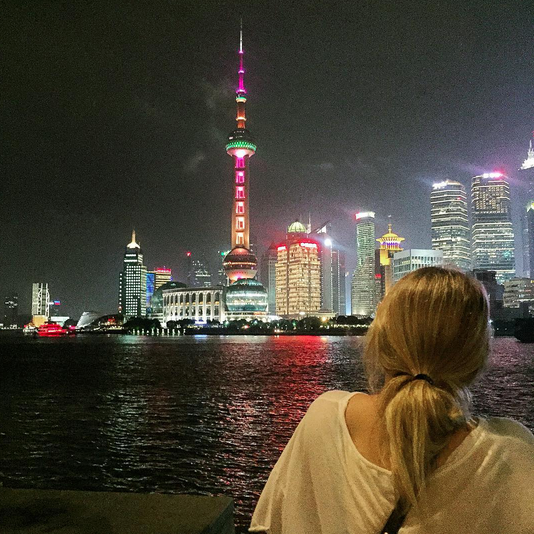 Airbnb
Airbnbs are great, especially if you're traveling in a group because you can get a pretty nice place for cheap! Not to mention it's a lot more private than a hostel and you usually have all the extra features of staying in a house/apartments (like a kitchen and private bathroom).
IMO — Airbnbs are the way to go if at all possible. You can find them all around in the city and they're just so much more comfortable than hostels. Plus, it'll most likely have a kitchen which means you can make some of your meals at home! That'll save you some money right there.
Shanghai Airbnbs have a cool feature called "Airbnb plus". The plus at the end means that someone that works for Airbnb has personally visited this property and verified it as a good place to stay! Using this feature can give you more peace of mind that what you're booking is good.
Booking your Airbnb
To book an Airbnb, simply go to their website (or download their app) and search for Shanghai and your dates. It'll give you a long list you can look through. You can narrow your search by using the filter options.
One tip for booking an Airbnb anywhere in the world: look at the reviews!! If there are no reviews, just don't book it to be safe. There are some scammers on Airbnb that will post fake places, let you book it and then disappear. As long as it has a handful of good reviews, you should be good to go. Airbnb does their best to keep the scams away, but this is a great tip to know.
To make sure you're booking in an area you want, simply just add the district you're wanting to be around into the search engine. I would suggest adding "Huangpu District".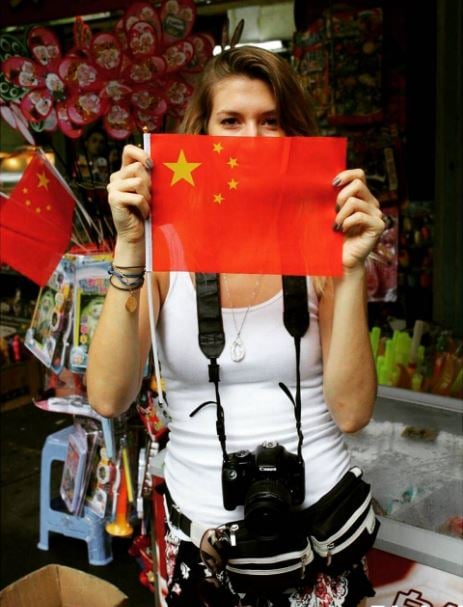 A few Airbnbs to check out:
These have some great reviews and look like they may be good for larger groups traveling around Shanghai together.
It's harder to find places in Shanghai that can sleep more than 6-8 people (in beds) because most people live and rent out apartments. If you're traveling in bigger groups, you may need to rent out a couple of Airbnbs.
These are just a few of the great Airbnbs in Shanghai. Make sure you take the time to look through all of them, read the descriptions and find the one that fits best with your trip!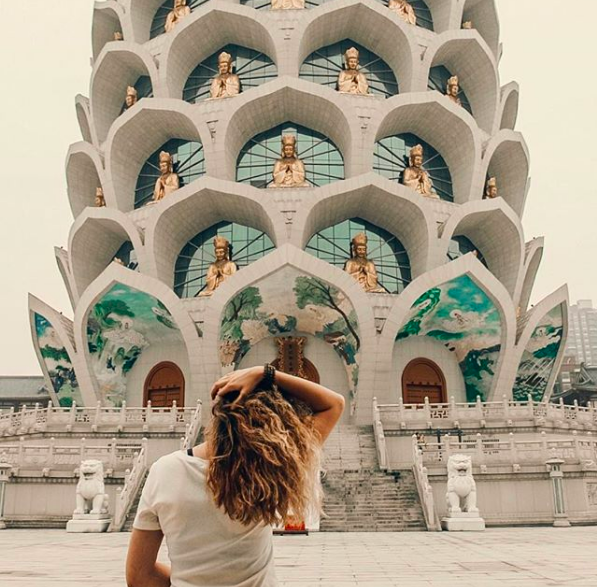 Come explore China with a group of American volunteers
If you're thinking about volunteering abroad in China with the International Language Programs, click below to get some more info!