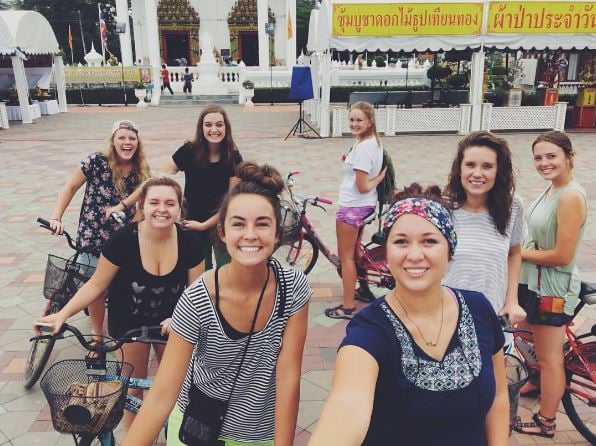 Every semester, we hear tons of stories about experiences ILP volunteers are having that are leaving a lasting impact on them. Instead of keeping them to ourselves, we've decided to share some of the incredible experiences with you! Today, we are here to tell you all about an ILP volunteer's experience in Thailand.
Thailand is an incredible place full of some of the nicest people you'll ever meet. Don't believe me? Danielle, an ILP volunteer, shared the following about her experience living in Thailand for a semester.
"Living in Thailand, our main form of transportation is by bike, and let's just say these bikes were not in very good condition. One day me and a couple other girls from our school wanted to ride our bikes to the grocery store. Along the way my bike suddenly stopped working, we had no idea what was wrong with it or how to fix it. We pulled over to the side of the road where a couple nearby construction workers, and their families, noticed we were struggling with the bike. Without hesitation they came over and tried fixing it.
None of these people spoke English or knew anything about us but that didn't stop them. All they saw was someone who needed help and that's all they needed. Before we knew it we had several people who were passing by stop to try and help us. Thankfully, we got the bike working again. We thanked them all in the little Thai that we knew and went on our way. It was amazing how quickly these people came to help, I had never seen anything like it. Thailand truly is the land of smiles."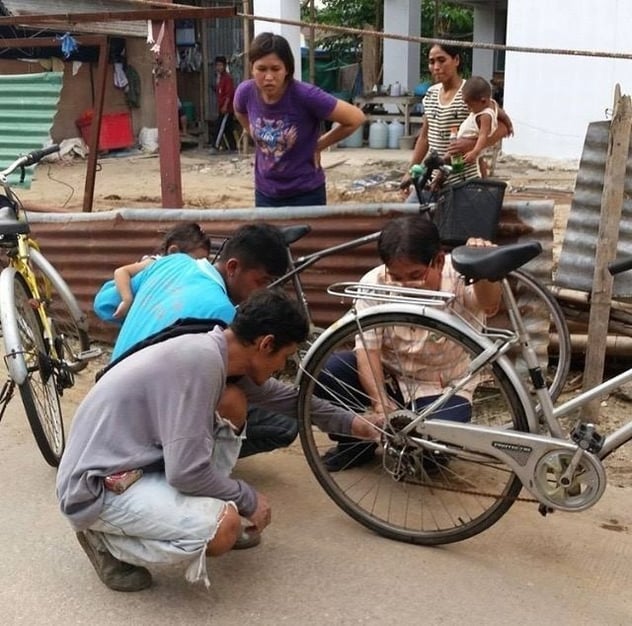 Thanks for sharing Danielle! Have your own stories from your semester abroad with ILP? We'd love to hear them, share in the comments below.
Want to hear more stories from our volunteers in Thailand? Click here to read ILP volunteers personal blog posts about their experiences living in Thailand.
International Language Programs sends volunteers teach English to children in Thailand. Click the button below to learn more about how you can explore Thailand, and other South East Asian countries, all while making a difference in the lives of children during your semester abroad with ILP.