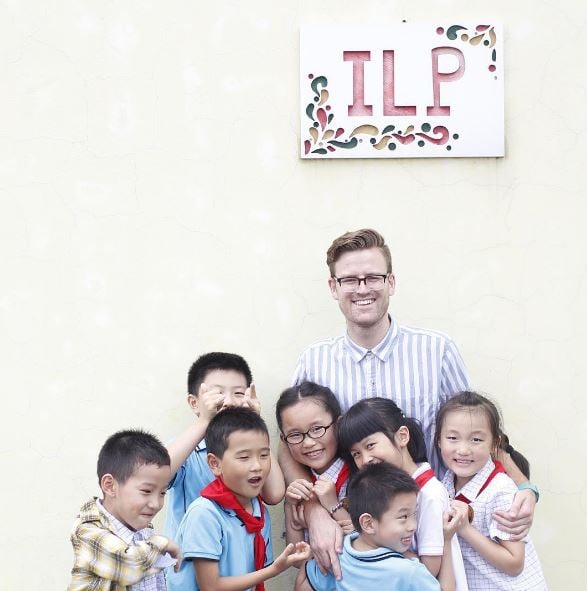 Every semester, we hear tons and tons of stories about the different experiences ILP volunteers are having that are leaving a lasting impact on them — most of which include some sweet story all about that tricky language barrier.
Deciding to go abroad can be an easy decision, but that doesn't mean it is always easy to pack up and travel around the world, especially if it means you'll be living in a new place where the people speak a completely different language than you!

Although it can be a little challenging at times to communicate, all our ILP volunteers figure out pretty quickly that you can still form friendships and relationships with those in your community even if you don't speak the same language.
Don't let language (or even finances) stop you from traveling abroad; get a glimpse into what living in China is like here and get help with fundraising and discounts here.
IvyEllen, an ILP volunteer, told me the following about her experience living in China.
"I know no Chinese, other than hello, goodbye, and counting to ten. So as you can imagine, trying to live in China with only this much knowledge of their language is difficult.
"From ordering food, getting directions, or paying for something, to dealing with Chinese teachers, trying to figure out that your first grader is about to wet himself, and a whole lot more, not being able to speak the Chinese language has been difficult.
"But...The friends I've made are still friends, no matter the language. My first graders love me, although they can hardly understand anything I say. Our Chinese coordinator has become a best friend to some of us. He laughs at everything, maybe because he doesn't understand or thinks we're funny, but it makes it all so fun.
"At lunch and sometimes dinner, I sit by an old man. I don't know his name, or anything about him, only that he works somewhere at the school. He first sat by me because he had nowhere else to sit. Now we've taken turns sitting by each other. We sit down, say hello, eat our food, stand up and say goodbye, and that is all, yet everyday we do this, he leaves with a smile, and so do I.
"I'd like to call this man my friend, and yet I don't even know his name. Speaking different languages creates a lot of confusion, but the international language of smiling and other emotions can still be read by all. China has taught me this, and taught me to enjoy the little things, and to be kind and smile at everyone. Not one word needs to be said, and yet you can still make friends."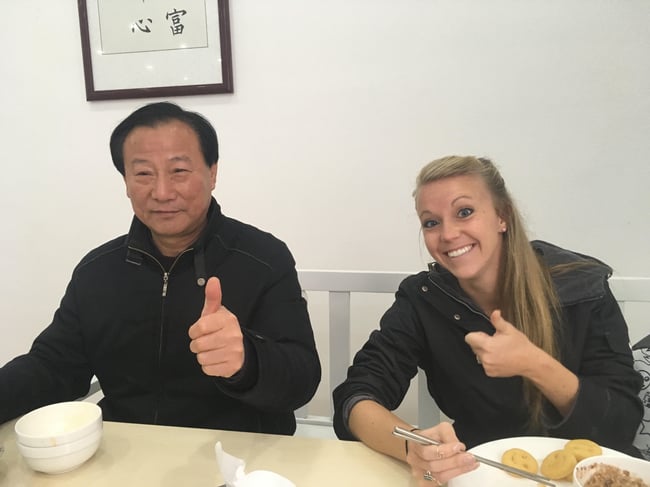 It is amazing how far a simple smile can go. Thanks for sharing IvyEllen! Want to hear more stories from our volunteers in China? Click here to read ILP volunteers personal blog posts about their experiences living in China.

We also have more tips on how to get around without speaking Mandarin to help you out ... it all just adds to the adventure!
International Language Programs sends volunteers teach English to children in China (and several other countries around the world). Click the button below to learn more about how you can explore China and make a difference in the lives of children during your semester abroad with ILP.