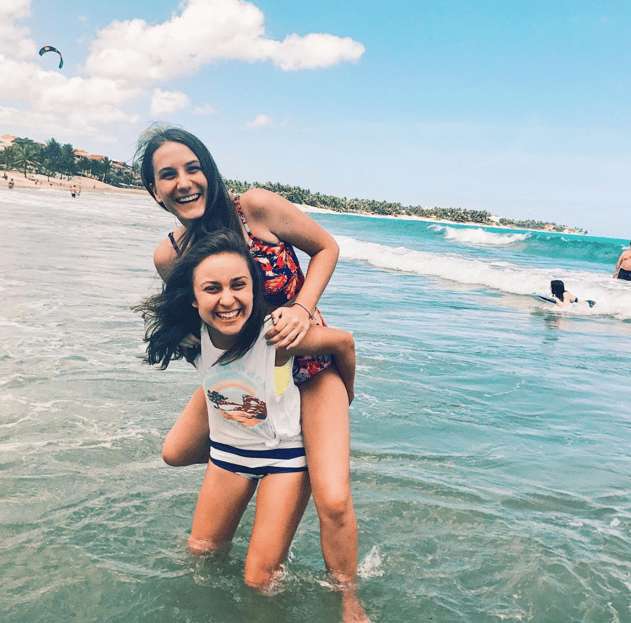 Forget seeing the World Wonders — living abroad with ILP means you can see some of the most beautiful beaches in the entire world. So, pack your swimming suit and suncreen but don't forget your camera! Okay, so don't actually give up on seeing the World Wonders, because they are most definitely worth seeing (and you can see 3 with ILP) but there are only 7 of those, and dozens and dozens of gorgeous beaches. You'd expect a bunch of these to be found in the Caribbean, Mexico and Thailand (lucky lucky volunteers there) but you may be surprised that a few of these are found in Europe, too….

So even if you're living in Ukraine (download are free guide about life here!) you'll be able to see a few of these for yourself.
Disclaimer: There are about an infinite number of "best beaches in the world" lists so it's impossible to narrow it down (and pick our favorites). So basically these are just a few of the amazing beaches you can find and visit during your ILP semester but there are lots, lots more. So pack your swimming suit, sunscreen and camera because these beaches are wow!
Maya Bay, Ko Phi Phi, Thailand
Cayo Paraiso, Dominican Republic
Navagio Beach, Greece
Dreamland Beach, Bali
Tulum, Mexico
Rabbit Beach, Lampedusa, Italy
Banje Beach, Croatia
Luskentyre Beach, Scotland
Maya Bay, Ko Phi Phi, Thailand
We HAD to start this list off with Thailand — the beaches here are dream worthy and it's hard picking just one (here are 4 other favorites), but volunteers can't get enough of this southern Thai island. Especially if you want the classic "Longboat" picture, or a view like this, Ko Phi Phi is the place to be.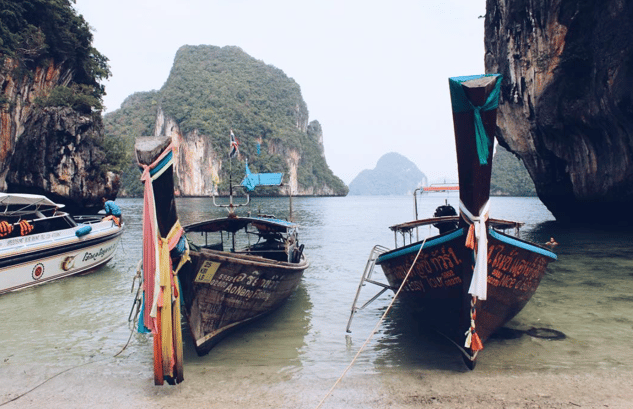 Cayo Paraiso, Dominican Republic
Our lucky lucky volunteers live just 10 minutes away from their own stunning beach, but with a little planning, they can also visit this hidden gem. Cayo Paraiso is actually a small island of the whitest sand in the middle of an ocean that couldn't be more beautiful. Volunteers, plan on visiting!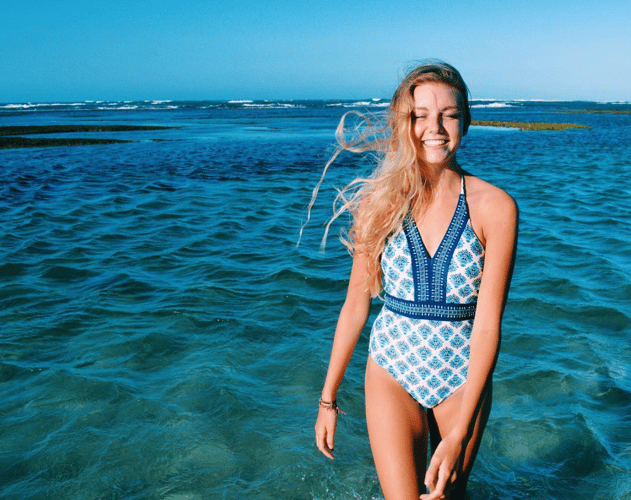 Navagio Beach, Greece
Greece had a few beaches that made several "best beaches" list, but Navagio was too beautiful to pass up. I mean, it's also called Shipwreck beach and this hidden cove looks so pretty, it must be fake — but it's not! Our Europe volunteers (looking at you, Poland, Ukraine, Russia, Lithuania and Romania) love visiting Greece and should come check this beach out for themselves.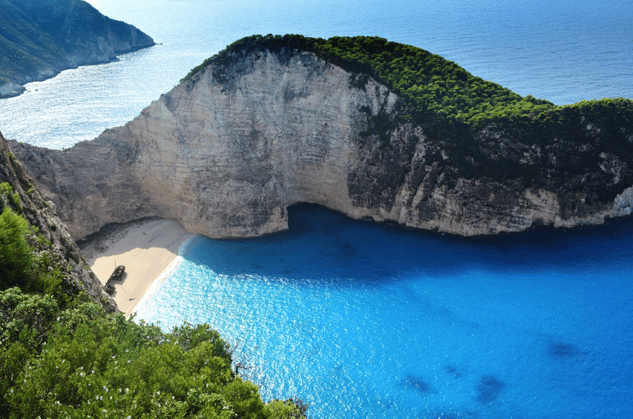 Dreamland Beach, Bali
I could not get enough of this beach. I basically suntanned with my mouth wide open at how beautiful it was. Volunteers living in Thailand love vacationing in Bali (try drift snorkeling and don't miss Ubud!) and shouldn't miss at least one of Bali's fab. beaches (Bali has lots of beaches pretty enough to make this list).


Tulum, Mexico
Hey, hey Mexico! Tulum is already a favorite vacation spot for our volunteers. How can you beat an amazing beach surrounded by ancient Mayan ruins? For more things to do in Tulum, we've got you covered.
*PS: I couldn't resist adding another one of Mexico's fabulous beaches, so if you need another reason to volunteer here, try find the stunning (and hidden) beach on Isla Marietas.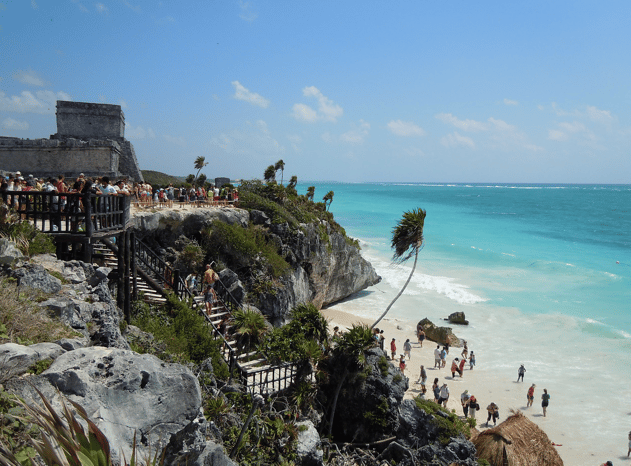 Rabbit Beach, Lampedusa, Italy
Italy also had quite a few beaches worthy of this list, but Rabbit Beach has an adorable name and is so so so so pretty, which helped it make our list. With turquoise water and white sand, you'll never want to leave.


Banje Beach, Croatia
We've already talked about how Crotia is Europe's hidden gem , but it's still pretty shocking to see a beach like Banje Beach sitting in Europe....but the red tile buildings on the coast will remind you you're still in Europe, and not somewhere else.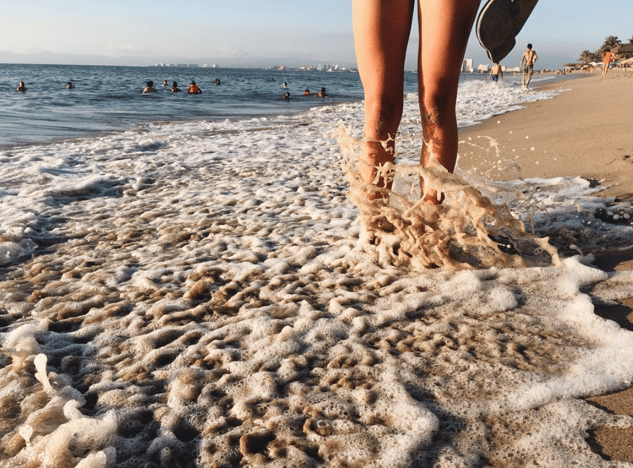 Luskentyre Beach, Scotland
Yep, you read that right. One of these beaches is in Scotland and it's gorgeous. You'll have to deal with the Scottish weather, but on sunny clear days, this beach is just a stunning as those you'd find in the Caribbean or Thailand.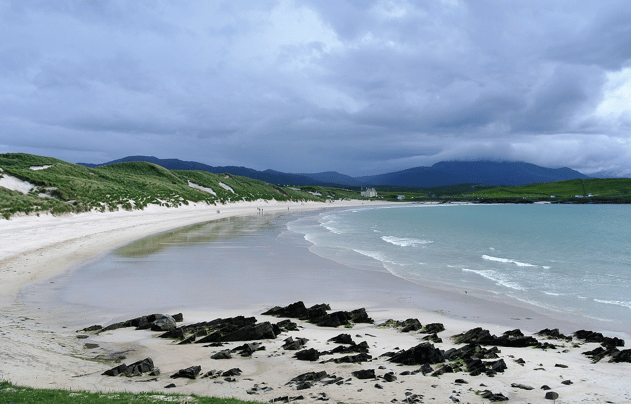 Ready to pack up your swimming suit and get some sun? Think about volunteering with ILP! When you aren't teaching English you'll have vacation time to check out some of these beaches (and maybe even a World Wonder!). Come get your questions answered by talking to an ILP representative: