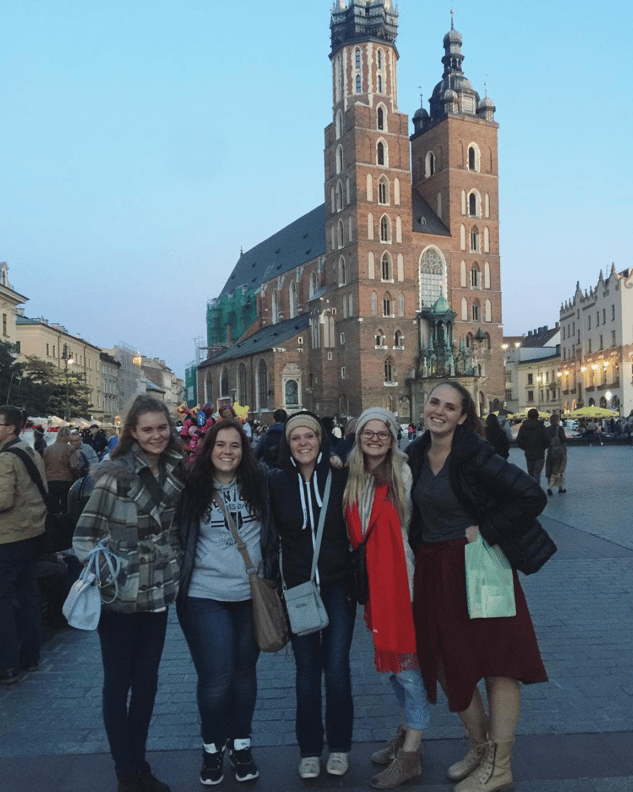 A visit to Poland will certainly keep you busy. Between the WWII history, beautiful national parks, seriously yummy food, cobblestoned alleyways, there are also haunted castles to see. Yes, please! Traveling in Poland is basically a dream come true. Go hiking in stunning mountains or stroll around truly historic neighborhoods or travel to a bunch of European cities that are only a few hours away. Have I convinced you to at least visit yet? Good!


---
But I'd even go a step further and live abroad in Europe as a volunteer for a whole semester
Fill out an application right here
---

When you come vacation in Poland you are going to want all the time in the world to check out what this country has to offer, like the haunted Niedzica castle. Here's what you'll need to know before your visit:
Where's It At?
The (Spooky) Legend
How Can I Visit?
What Else Should I Do There?
Anything Else I Should Know?
Where's It At?
The Niedzica castle is only a couple hours south (by car) from Krakow, and about an hour outside the city of Zakopane, which would make an awesome spot to spend a 3 day weekend (or longer).
If you head here on vacation, plan on taking a half day to see the castle, and spending the rest of your time checking out what there is to do in Zakopane. Niedzica castle is atop an incredible cliffside, framed on 3 sides by a inky black lake and surrounding by spectacular mountains. It's incredibly beautiful and should definitely be a part of your Polish itinerary.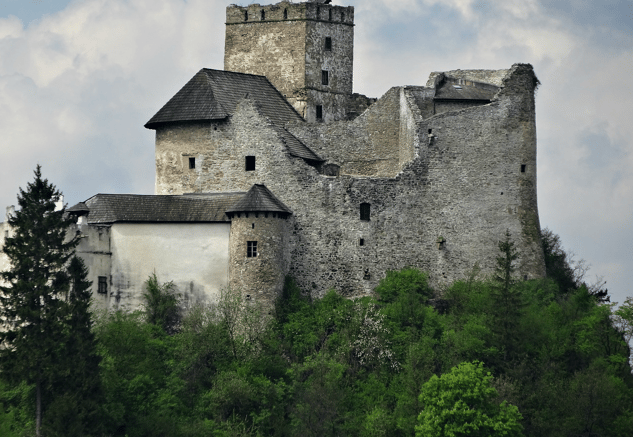 The (Spooky) Legend
This castle is super old (built around the 14th century old) and has quite the history. As the legend says, the owner of the castle, Sebastian Berzevichy, went to Peru and married a local woman and had a daughter named Umina. All was well until the European and Spanish war. To escape the war, the family moved back to Poland and brought their treasure with them. Berzevichy had made an encrypted treasure map to keep their fortune safe, but treasure hunters still raided the castle to find the riches inside, killing Umina in the process. Apparently, the ghostly figure of their daughter can be seen every night, wandering the castle grounds…The treasure has yet to be found.
The brave of heart can actually stay overnight in one of the rooms!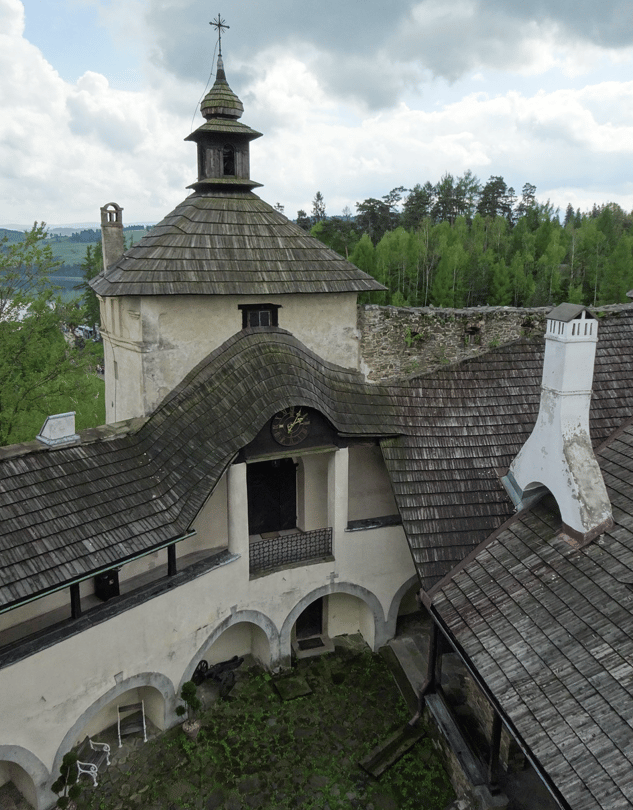 How Can I Visit?
There are tons of companies who can help arrange your transportation if you decide to go from Krakow for the day, or do a river tour of the Dunajec River Gorge and stop off at the castle. You can even take a cab to the castle from Zakopane.
If you type "Krakow to Niedzica bus" Google Maps will pop up several options with different connections through Nowy Targ that can get you there if you'd rather not hire a car for the day.
Plan on paying 26 zloty for a round trip bus ticket there and back from Krakow. You'll also need to connect via Nowy Targ if you're coming from Zakopane.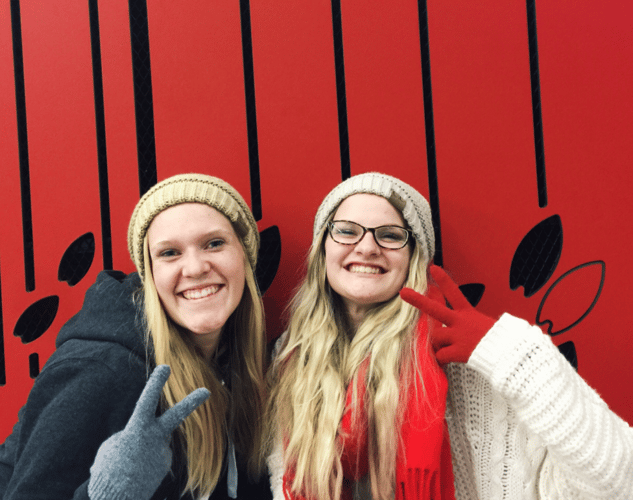 What Else Should I Do There?
Explore the rooms filled with antique furniture, wander the grounds and explore the castle! Get another amazing view by crossing the dam and visiting the Crorsztyn Castle that is across the lake. While you are over at that castle, you can take a boat ride on the makeshift lake. Mmmm, a boat ride between two ancient castles? Who wouldn't love that?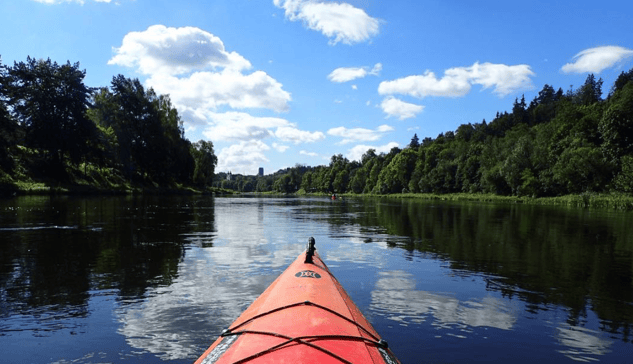 Anything Else I Should Know?
Entry to the Niedzica Castle will cost you around 14 zloty and seeing the grounds and castle usually takes around 2 hours.
Plan on more time if you hop over to the other castle or love wandering rooms for hours and hours. There are also some good lunch options at the two restaurants close, though restrooms are scarce up by the actual castle (and cost a couple of zloty to use, which is typical of Europe).
Check the opening and closing hours before you go here — sometimes the castle closes early and you don't want to trek out there and not be able to get inside.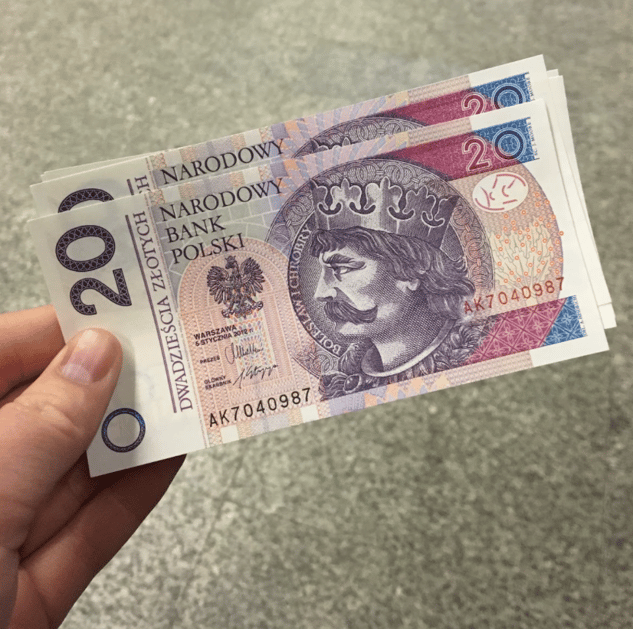 Need more tips on vacationing in Poland in your life? Of course you do — Come check out our blog about other places to visit here, like tips on touring Auschwitz-Birenau.
Oh, and to help you out, we've got a free guide about saving money and paying less for your semester abroad. As a volunteer in Europe, you are going to want all your spare cash to go towards yummy food and trips like this. Just click that green button to make it happen: