Visiting the Great Wall of China is one of the most incredible adventures you'll ever take. You're visiting one of the Seven Wonders of the World after all! There in one thing, however, that can make or break you trip...what you bring in your backpack!
Whether you're taking a day trip or you're camping on the Great Wall, you're gonna need a good backpack. What kind of backpack you bring is almost as important as what you put inside. It could make all the difference between having a good or a bad trip (I mean, who wants super sore shoulders because of their backpack?).
Did you know that ILP volunteers get lots of vacation time (between weekends and days off)? Want to find out how that can be YOU? Then text an ILP representative and get your questions answered!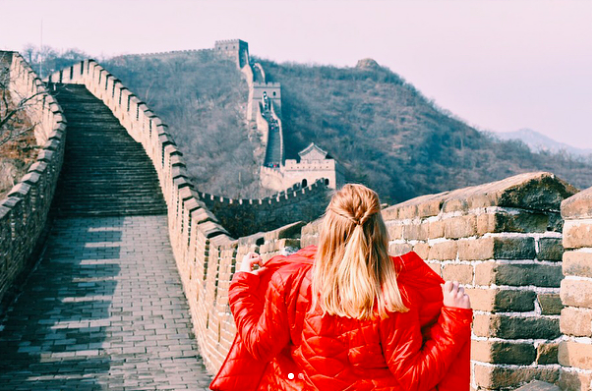 There are lots of tips for visiting the Great Wall (like how to get there, the best ways to get down and how you can run the Great Wall marathon), but none of those tips will be useful if you don't properly prepare your backpack for the journey.
What to bring to the Great Wall of China
Lots of water
Snacks
Sunscreen
Bug spray
Poncho/umbrealla
Hat/Sunglasses
Cash
Travel first aid kit
Camera
Toilet paper/hand sanitizer
Lots of water
You're gonna need lots of water so you don't get dehydrated on the Great Wall. Bring a good water bottle that will keep your water cool and at least 40 ounces! It's so important to stay hydrated while your hiking, especially if you go during the hot seasons.
The Wall is not flat by any means. There's portions with steep, steep stairs and rolling hills. Exploring it will get your heart pumping a bit!
Snacks
There's some restaurants outside of the Wall but nothing really while you're walking along it, so you will need to stock up on some snacks to bring along with you. Don't bring anything that can melt or get ruined if it gets too warm. Bring things like granola bars, Cliff bars or anything that will sit in your stomach longer.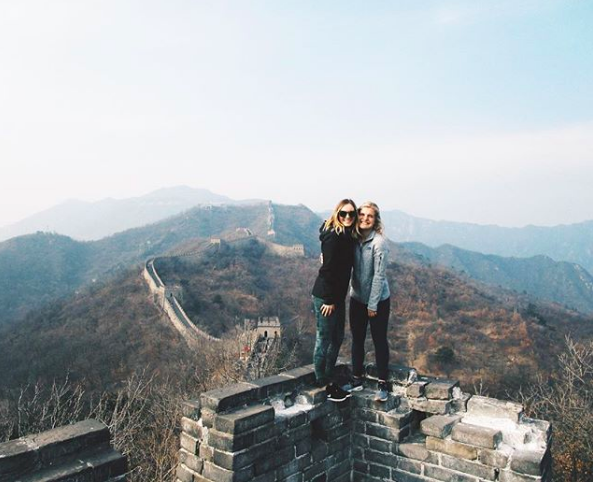 Sunscreen
You will be out in the sun for a really long time, so protect yourself! Even if you go during colder months, make sure you put some on your face and anything that isn't covered. Just because it's not hot doesn't mean you can't get burned.
Bug spray
Again, you're gonna be outside all day long. There is no point in coming home with unwanted souvenirs on your skin. Bring a travel size bottle and you can even share it with your ILP group!
Poncho/umbrella
Bring a light weight poncho that can fold up nice and neat in your pack. If you get caught in a rain storm, you'll be so happy you have it to not only protect you, but to cover your back pack as well! You can also bring a small umbrella that folds up really small.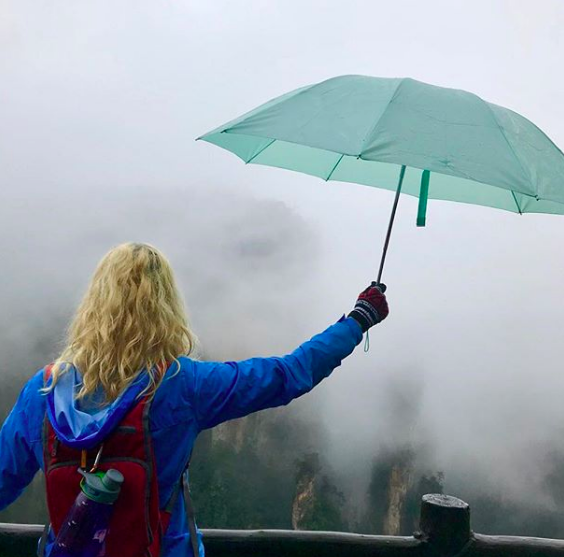 Hat/sunglasses
Again, you'll be in the sun all day. Bringing them will protect you from the sun and keep you much cooler! After all, there is not much shade on the wall!
Cash
It's always a good idea to have cash (just not too much) on you at all times, especially in a foreign country. You never know who is going to accept your cards! People also sell souvenirs on the Great Wall if you want to buy one (just don't be scammed...they can highly overprice things)!
Travel first aid kit
It's never not a good idea to have a little first aid kit on you (it's even just a good idea to have it while volunteering with ILP). You never know if you're gonna get a blister and need a bandaid or if you'll trip and fall.
Camera
I mean, hello, you're on the Great Wall of China. What better Instagram photos are you gonna get (oh BTW...go ahead and follow the ILP Instagram to see all the current ILP China volunteers' adventures)? It doesn't matter what kind of camera you have, just bring it!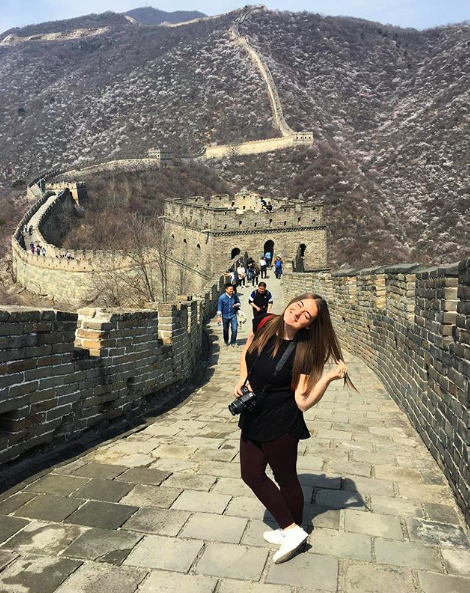 Toilet paper/hand sanitizer
Traveling in China, you'll quickly learn to always have these two things on you. They do not provide toilet paper (and sometimes sinks) in their public restrooms. The Great Wall is no different, so make sure you have them handy!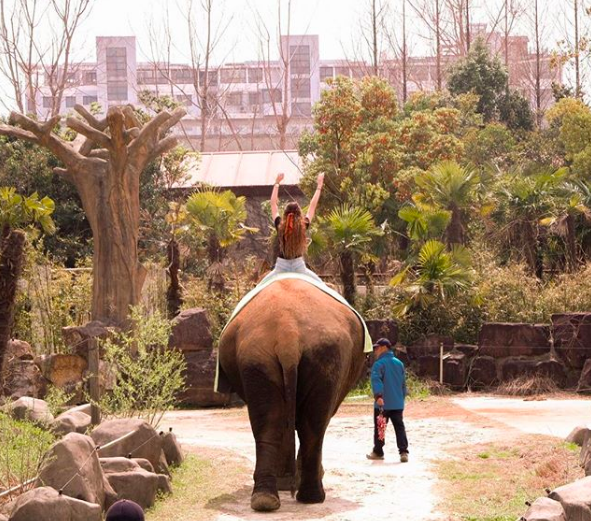 Riding elephants in China, visiting the Shanghai Wild Animal Park, volunteering with Pandas -- that's just a few things off the top of my head you could be doing if you decide to volunteer with the International Language Programs in China! Ready to start that application? Click below.