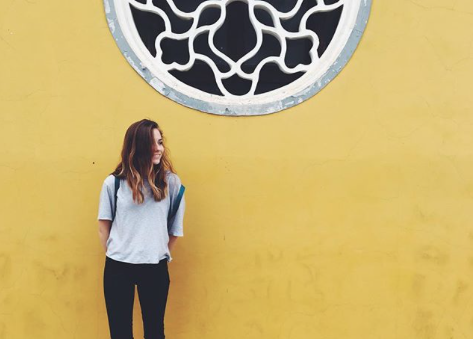 Oh volunteers in China … you know you have to see this place in person.
We love you China, for a whole lotta reasons. I mean, your gorgeously turquoise lakes in this National Park, and the sprawling cities that are just jammed packed with history (and some local snacks we're not brave enough to try) are reasons enough … but we might just love the fact you have a whole park dedicated to Bruce Lee the very most.
Pst: Wondering what life is like in China? Wonder no more — here's what daily life is like for an ILP volunteer.
Yep, A WHOLE Park
Seriously. This park is dedicated to the King of Kung Fu, a massive area set apart for admiring nature and martial arts, and a museum full of Bruce Lee's clothes and other artifacts. Oh, and you get see all of this (and more) for around $7.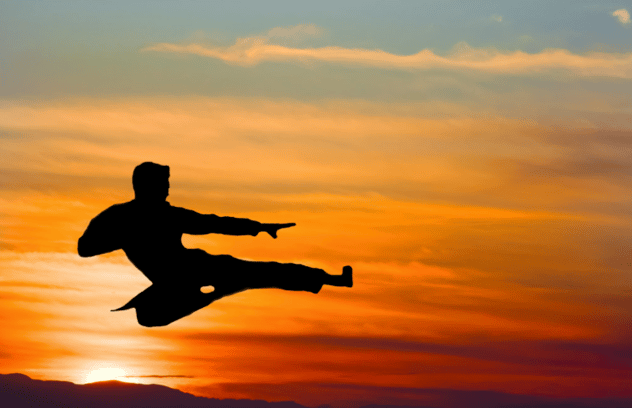 Where Is It?
If you're living in China for a semester, you gotta come see it, especially if you're going to be living in Southern China. If you didn't know, China is a massive country, so knowing where things are are pretty important. This park is located in the Guangdong province, which is in the neighborhood of where a fair amount of ILP volunteers call home.
Here's the name in Chinese so you can show a cab driver: 李小龙乐园
And if you're already in Foshan, you can take Bus Route 393, 393, 394, 39, 399, to the Bruce Lee Paradise Stop (李小龙乐园站)). Can we just comment on how this bus stop is actually called "Bruce Lee Paradise?" Amazing.
What Can't I Miss?
How about the largest statue of Bruce Lee in the whole world? It cost around two million Chinese Yuan (about $307,460 USD) to build and is over 62 feet tall. Don't worry — that's not all there is to see here. The whole park is actually quite large and is full of of pretty walking trails, mountain hikes and shimmering lakes to admire. It's particularly pretty in the fall when all the leaves change, but the spring and summer are also lovely, thanks to the blooming flowers and green, green, green trees.
Anything Else?
If you want to see as much as possible (who wouldn't?), think about renting a bike so you can ride around from the animal farm to the matchmaking temple without getting too tired. You can even rent these bicycle carts that should fit 2-3 people, so grab your ILP group and ride around, and spend the day admiring nature and Bruce Lee.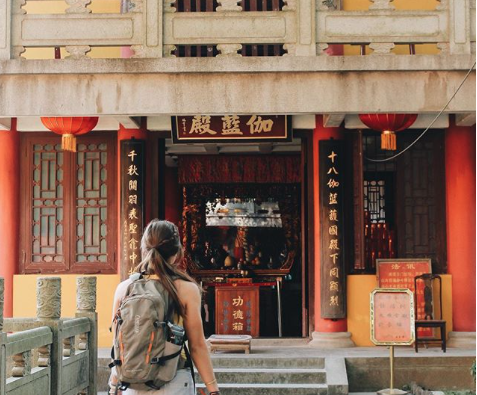 Sure, you could go to China on your own or through the USU China Programs if you're a student at Utah State … but going with International Language Programs means paying one affordable program free for your airfare, housing, visa, 3 meals a day, plus culture classes for the entire semester. Sounds like a pretty good deal, right?
Come get a bit more info about China right here (or click that blue button to chat with an ILP Rep who can get your questions answered):