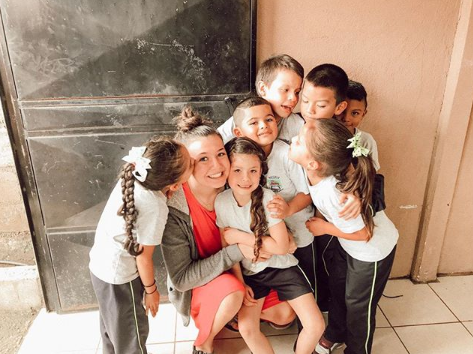 If you're volunteering with International Language Programs in Uvita, Costa Rica, here are a few of the kids you might be lucky enough to have English lessons with. Get ready to fall in love.
We know you'll love your kids wherever you end up volunteering around the world with ILP (that's us!). They become one of the very best parts about your semester and we recommend soaking up all the time you have with them.


---
What's it like to be a volunteer in Costa Rica?
Get a glimpse at what a typical day is like for ILP volunteers here
---

Brandi L. volunteered in Uvita and spotlighted a few of her students for us. Get ready to meet these cuties!
Sofia
Sofia is a sassy and funny nine year old. Here favorite word in English is "monkey" and her favorite part of English class are the prizes!
Brandi shares this story show just how spunky Sofia is:
"She is probably the sassiest and cutest nine year old out there! One time she was speaking another language and so we told her "no Spanish" and she said 'I'm not speaking Spanish i'm speaking Chinese'."
Why the teachers love her:
"Everyday she comes up and gives me the biggest hug and always compliments me and the other teachers on something that we are wearing, doing, etc.."
Liberta
Liberta loves going to class and enjoys the games most of all. Her favorite English word is "goodnight!". And, don't get me started on those perfect curls!
Brandi says:
"She is the best little girl at giving hugs and every time we are walking down the street, without fail, she runs out of her house saying "Teacher I love you" and gives us teachers the biggest hugs!"
Gabriel
A little bit about Gabriel:
"Gabriel has a tender heart. He is shy at the beginning and slowly begins to open up to you. He comes to class everyday... He knows quite a bit of English and loves speaking as much as he can. You can count on Gabriel to participate in every lesson."
His favorite parts about class:
"Gabriel likes when we play ball in class. He likes the teachers and he enjoys speaking English (he's very good at it). He likes when we can make food, mainly pizza, and in arts and crafts, he likes when he gets to glue."
A funny teaching story with Gabriel:
"One day in class we made stuffing. I had bread, butter, and water and we put it altogether and then put it in the "oven." Gabriel decided that before we put it in the oven to give the soggy bread a try. He actually enjoyed it!"
Kaitlyn
Kaitlyn likes getting prizes, doing Arts and Crafts, and especially loves when she gets to eat in class (a girl after my own heart!). I think we'd definitely be friends!
Brandi says:
"Everyday Kaitlyn comes early to class to say hello to the teachers as they come in. She knows a lot of English and tells teachers she loves them everyday. She is the sweetest girl and very helpful in class. Always does what she's asked and participates every time.".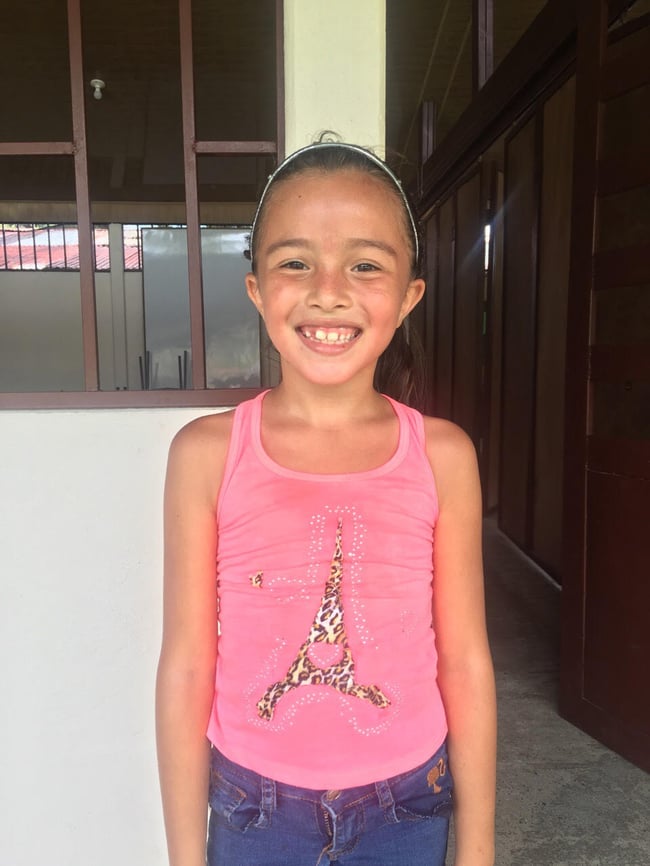 Ready for your own semester in Costa Rica?
We don't blame you one bit. I mean how could you not be with the yummy food, gorgeous beaches, and adventures! Click here to start your application to volunteer!