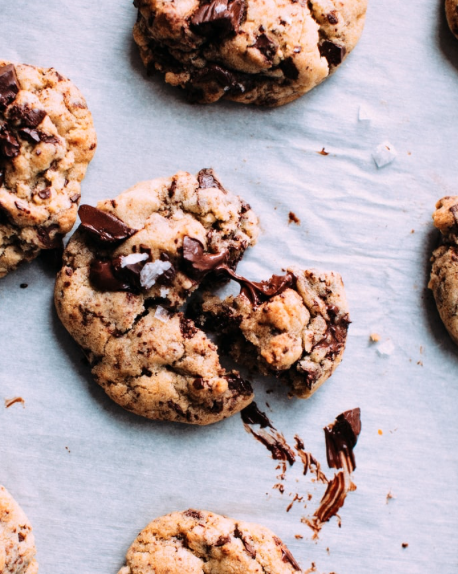 When you're living in a foreign country, you are going to want foods from home — like chocolate chips cookies. Good thing it's possible to do even if you don't have an oven.
Living abroad is an adventure. You probably don't speak the language (which is totally fine!), you're slowly finding your favorite local foods, planning vacations to new cities, and the culture is just different than you're used to. Oh, but you're quickly making new friends, especially with the class of kiddos you're teaching English to!
Sound familiar? If it does, you might be an ILP volunteer on a semester abroad, soaking up life in one of these countries. International Language Programs is a non-profit organization who sends college-aged volunteers to live abroad for a whole semester, which doesn't have to break the bank.
---
Need a little more info about ILP?
Keep in touch with an ILP rep who can answer your questions.
---
But even though you're loving life in Europe or Asia or the Caribbean, there is something about having a taste of home …. like a batch of warm, gooey, chocolate chip cookies. Even if you don't have an oven, you can probably make these goodies no matter where you are in the world.
How to make cookies without an oven

What you need to pack + finding ingredients
How To Make Cookies Without An Oven
Use The Stove
Have access to a stovetop but no oven? There are cookies for you. Just make up your favorite cookie dough recipe and pre-heat a skillet on medium heat. Melt a little butter in the skillet and place a small disk of dough in the pan. You can also roll a tablespoon-sized ball, place it in the pan, the smush it flat with your spatula.
Next up, cover the pan with a lid for about 5 minutes.
Then, flip it over like a pancake; when one side is cooked and a bit toasty, flip it over and cook the other side, covering the pan with the lid for another 5 minutes.
Done! You can cook multiple cookies like this at once, just make sure the dough has room to spread. (Here's the full recipe if you want it for reference).
Use The Microwave
Turns out you can make a lot of things in a mug, including chocolate chip cookies.

Here are the basic instructions — Place about 1/4 cup of your favorite cookie dough into a small bowl or mug, then microwave for 30 seconds (or up to about a minute if you like it cooked more). You can also try out this cookie-in-a-mug recipe, or this microwaved cookie-on-a-plate recipe if you don't have a favorite cookie dough recipe on hand.
Make No-Bake Versions
There are also several no-bake chocolate chip cookie recipes if you have no oven, no microwave and no stove — these chocolate chip cookie bars look amazing, but these chocolate chip cookie dough balls look easy to toss into your backpack if you're heading out exploring.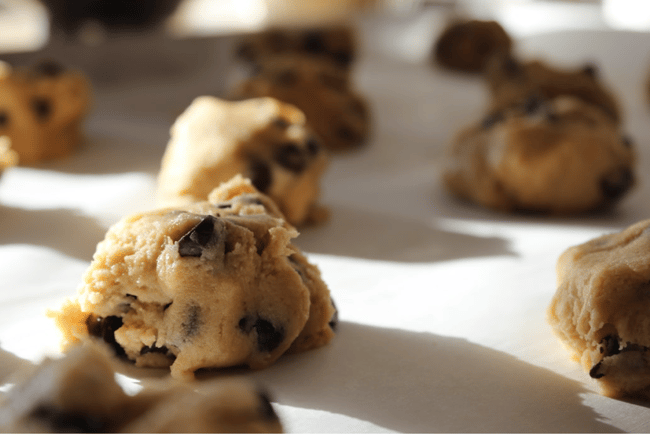 What You Need To Pack + Finding Ingredients
Pack These Things
Chocolate chips might be hard to find in your country (anyone living in China for a semester, or has been volunteering in Thailand might know this!), so it's nice to be able to pack and bring your own instead of hunting around.
You can also purchase some chocolate (maybe one of our favorite kinds of European chocolate?) and chop it up into small chunks and make a "chunk" cookie instead instead of packing chocolate chips.
Brown sugar could be available, but just in case, it might be nice to toss a little in your suitcase. If you didn't pack up brown sugar or can't find it in store, there are chocolate chip cookie dough recipes without brown sugar that you can use.
Measuring cups and spoons — pretty much everywhere besides the United States uses the metric system, so you'll find recipes that measure ingredients by weight, instead of in a measuring cup. It would be handy to have a set of measuring cups and spoons so you can mix up your favorite US cookie dough recipe without needing to transfer everything over to grams.
Finding Ingredients
Your local Chinese grocery store might carry baking powder, but if you don't read Chinese, how would you know? Luckily, you can type in your ingredients into Google Translate and show that message to someone at the grocery store. They may be able to help you out.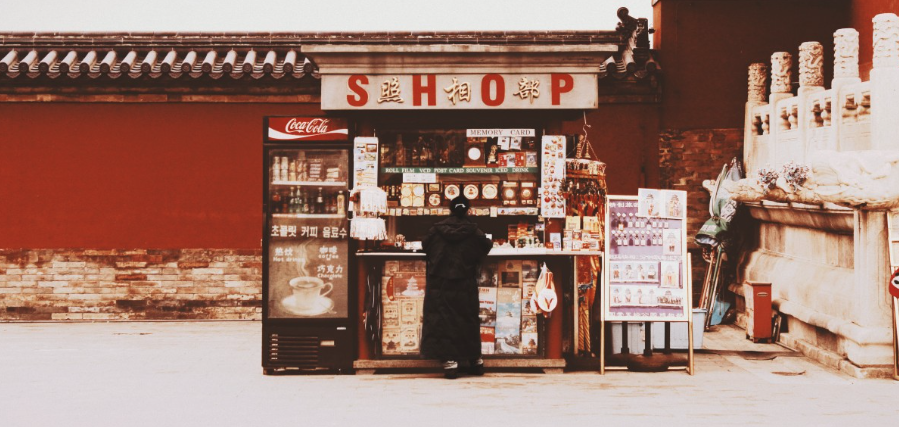 Or, Make It Really Easy On Yourself
You could hunt down ingredients in country to make up a batch of cookies, or you can throw a few of those pre-made cookie dough mix packs into your suitcase. Then when you arrive, all you have to do is add some butter and an egg (which both tend to be easy to find while you're abroad). You'll find these in your local grocery store (including Walmart) but we also found this mix on Amazon for around $2.
It may be a bit of struggle to track down all the ingredients or cook these cookies on the stove instead of an oven, but it is so worth it! Plus your, ILP group will love you if you share.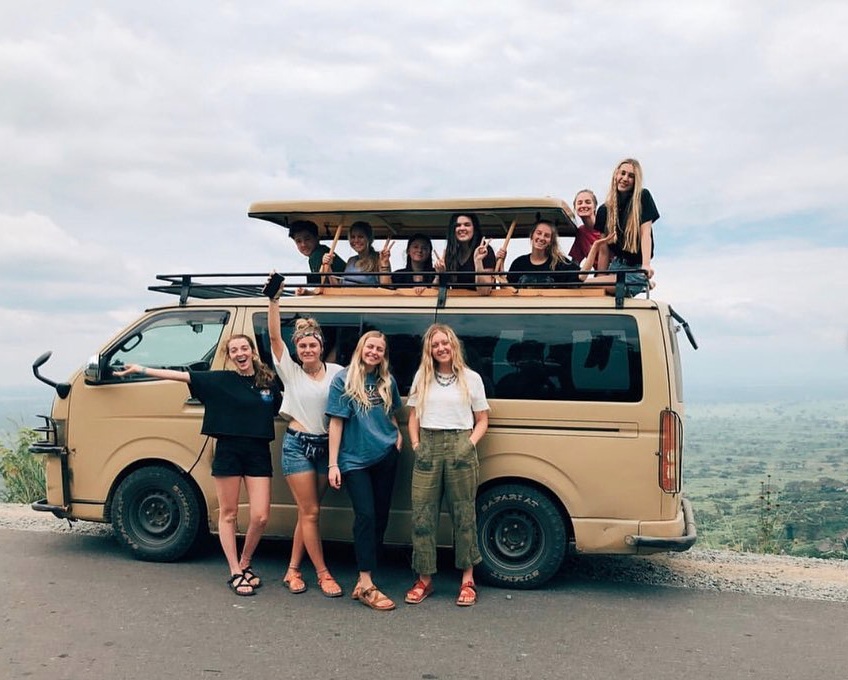 Thinking about volunteering abroad with ILP? (Go you!)
Get all of your questions answered by talking with an ILP representative: