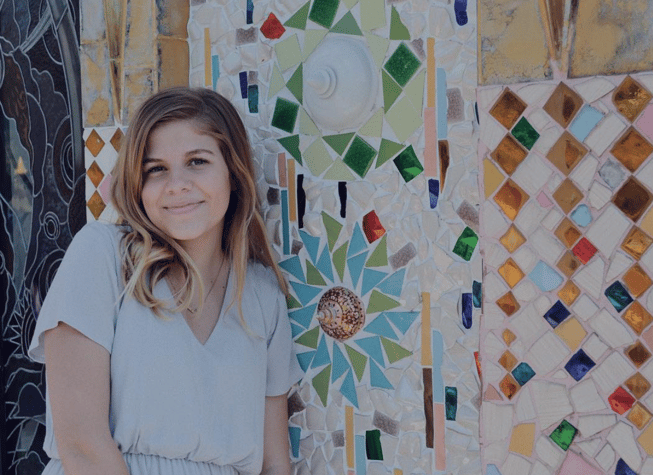 For anyone looking for an easy way to remember your favorite travel quotes and other memories, keep a quote book like this one.

My little black quote book is one of my favorite things I've consistently done for years. I'm an inconsistent journal keeper, though I do love keeping a sketchbook of my travels. Some sort of memory-making and journal keeping is an absolute when it comes to things to do in your twenties.
I keep a note in my phone open for when I see something I like (more on that below), then just transfer it into my book when I have time. Typically, I spend a few minute on Sundays transferring over the quotes and reading through my favorites .... it's funny to see duplicate entries — I guess I really liked that quote enough to write down more than once!

What Do You Use For Your Quote Book?
I just grabbed a small notebook (I like the little Moleskins) and a pen, and that's it! I like the Moleskin versions because they are sturdy; I worry about ring binding tearing out pages after a couple of years.
Whenever I read or heard a quote I loved, I jotted it down with the date, where I found it (the name of the book, or the details of the museum), who said it and what country I'm in.
Where Do You Find Your Fav Quotes?
Everywhere. I found a favorite at a farmer's market in California. Another, in a museum in Singapore. I've had favorites from a Russian film I attended in college.
After a few weeks, you'll see your quote book grow, especially if you check out these places:
Go To Museums

Skim Though Cookbooks

Read The Statues

Listen To Your Kids

Read Like Crazy
Go To Museums
Anyone headed for a semester abroad in Lithuania (or another country in Eastern Europe) has the chance to visit the Auschwitz concentration camp, in Poland. You'll read some somber quotes that may more clearly capture the memories of your visit.
Any historical museum will be full of inspiring and sobering quotes, but I also love going to art museums. You can often find little bios about the artists or descriptions of their work that are just beautiful.
Skim Through Cookbooks
This might just be for foodies, but I have found some gems skimming through my favorite cookbooks. So much heart and passion are put into those recipes which you can see in the little descriptions of the dish or explanation as to why this recipe made this particular cookbook.
Food connects family, friends, culture and so much more; don't forget about the words that tell that story, folded into the pages of your favorite recipes.
Read The Statues
Sometimes, they'll be in different languages, but you might run into some funny translations or even some cool quotes that have been translated correctly … or maybe you'll just want to write down what someone in your ILP Group said when they sat next to that funny statue.
My book is full of insightful quotes about culture and things proclaimed by famous authors ... but it's also peppered with hilarious things friends, family and professors have said.

Keep your eyes and ears open. You'll bump into quotes everywhere.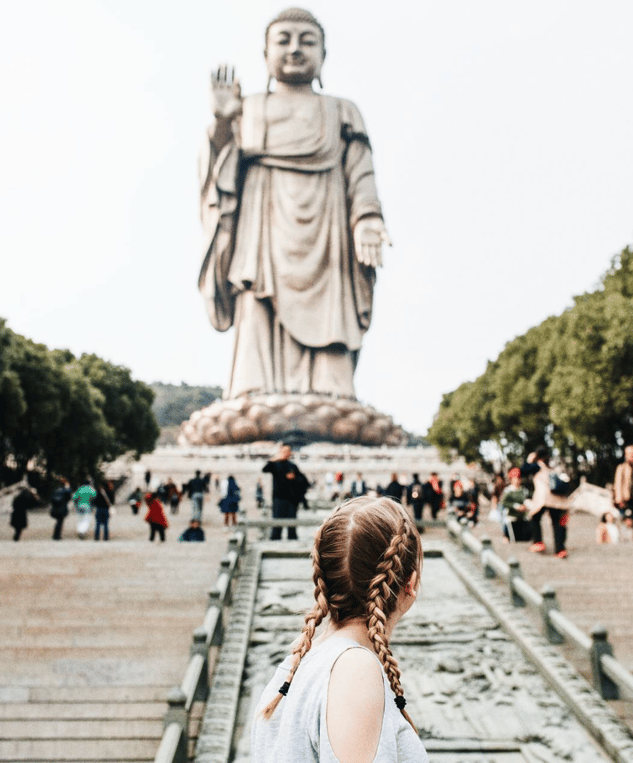 Listen To Your Kids!
This is for all the ILP volunteers out there. They'll be spending a few hours a day with a handful of little cuties who can say the most hilarious and sweet things about life.

Quotes are a unique way to catch a glimpse of their personalities and will help you remember them so much better after your semester is over.
Read Like Crazy
Tons of my quotes are from the books I read (which is also a great way to help you get ready for a new culture), which is sorta neat; not only do I get the cool quotes, it also lets me keep track of what books I was reading in that stage of my life.

Before I moved to go volunteer in China for a semester, I was reading books about China like crazy. It's funny to flip through that section of my quote book because they are all from books about China, blogs about China, and then experiences when I was in China.

Any To Get Me Started?

Here are a few favorite travel quotes to get you started … Oh, and for an added perk, now you never have to think of an Instagram caption ever again — just flip through your quote book and find a hidden gem from your time in Russia, and you're set!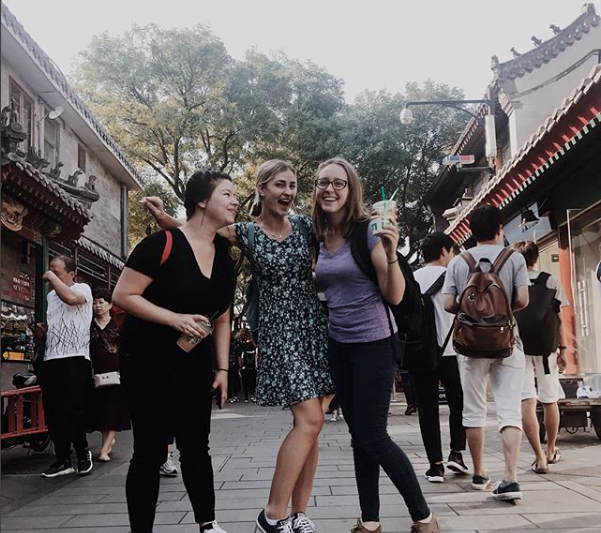 Still have a few questions about how it all works with ILP (aka International Language Programs)? Get your questions answered right here: