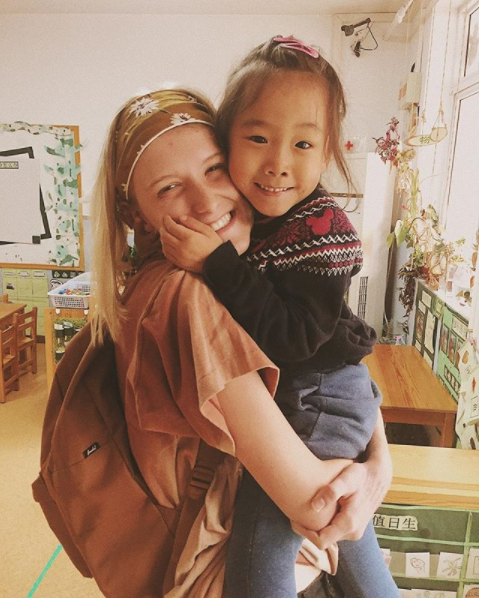 You can make a huge impact on the kids you are teaching English to or working with in the Orphanage Program, but here's how one ILP volunteer served her students outside of the classroom.
Volunteering abroad is an excellent way to make a difference in the lives of the kids you are serving. Whether you are volunteering with one of ILP's Humanitarian Programs, or Exchange Programs the service you give is priceless.
Ready to make a difference? Click here to start your ILP application (the application process is a breeze).
Remember, there are other ways to serve and help the community you are in outside of what you do in the classroom or orphanage. Here is what one volunteer did to help serve her kids in a unique way.
How Morgan Helped
Morgan R. who volunteered for a semester in China, saw a need and found a creative way to help fill that need.
Morgan realized that the cute kids she taught had not been taught proper dental hygiene. Not having good dental hygiene habits starting from a young age can be very damaging to adult teeth and Morgan wanted to fix this. So, she started a Gofundme to help raise money and put together hygiene kits for the kids she taught. She shared on her Gofundme page:
"They [the kids] have not been taught proper dental hygiene and I want to help them start learning how to take care of their teeth. Please help me in ordering dental kits for them so they can start bettering their teeth. We will be working with the school to help them understand the importance of keeping their teeth clean so that as they lose their baby teeth they already have healthy habits."
What an awesome idea!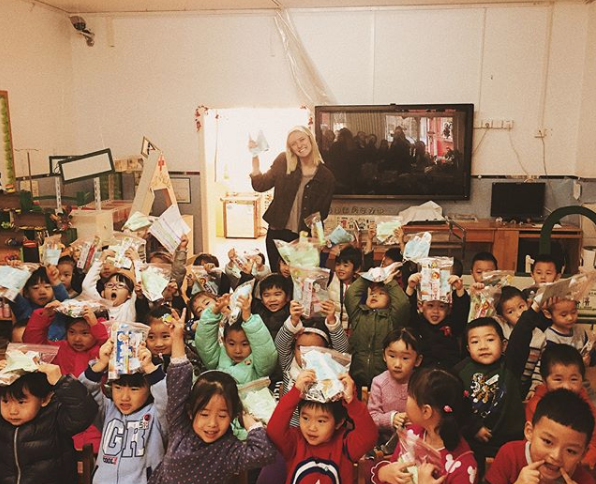 How You Can Serve
Remember you can get creative just like Morgan did. If you see a need in your classroom or in your city find simple ways to serve.
Some ideas include:
Making friends with locals and leaving a good impression
Helping in community (This has tons of ideas)
Find a need (like Morgan) and fundraise for it

Pick up trash around your favorite park or beach
There are tons of ways you can serve. Think outside of the box! One of the best ways to start is to just get outside. Put down your phone or get off Netflix, walk around your neighborhood, meet the locals. Sometimes something as small as being a friend or smiling and saying hello to the street vendor that you pass every day is exactly where you're needed.
How Can I Find These Opportunities?
Ask your Local Coordinator
Talk to a local church
Explore And Get To Know Locals
Ask Your Local Coordinator
Talk to your Local Coordinator in the city you are serving in. They are a native to the country who will know the city and culture well. They might have ideas on how and where you can serve based off of needs they see or things past ILP groups have done in the city.
Talk To A Local Church
Many of the volunteers who are traveling and serving with ILP are members of the Church Of Jesus Christ of Latter-Day Saints; in every ILP location, you'll be in touch with a local ward or branch, which means you can talk to the congregation and church leadership who might know how you can help.
Explore And Get To Know Locals
Exploring your city is one of the best ways to find different ways to serve. You will find needs and meet people who you can get involved with and serve with. Spend time making friends and looking for simple ways to serve every day. Smile to that cute little boy you see, offer to help carry someone's groceries, or simply pick up trash you find in the local park. It doesn't have to be huge to make a difference!
Have questions about how you can serve abroad with ILP? Talk to an ILP representative who can answer questions and share their experiences from their own semester abroad.
Click the button below to get your questions answered!