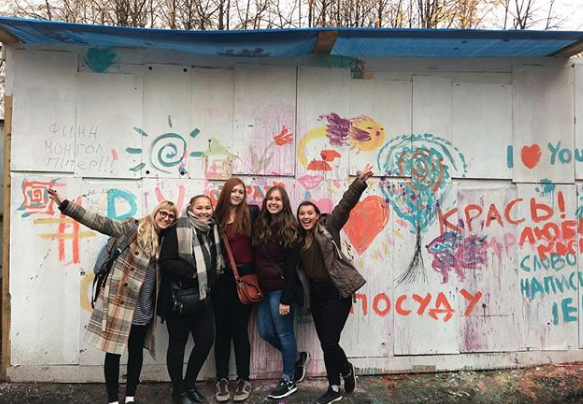 Volunteering in Eastern Europe? If you're an ILP volunteer you're not required to speak another language, but since not everyone you meet will know English...you might want to learn some common phrases before you arrive!
You might also use quite a bit of Russian if you're living in Ukraine — get a glimpse of what daily life is like there with this free guide.
As an ILP volunteer, you'll spend about four hours a day playing with young children and speaking to them entirely in English. No foreign language is required! But what about the rest of your day? I have a feeling you'll want to get out and explore your new home around you. Speaking even a little bit of Russian will help you to have more meaningful experiences while living abroad.
Russian is spoken in more countries than just Russia. If you're headed to go serve abroad in Lithuania or Ukraine you might want to think about learning a little bit! Lithuanian is the official language in Lithuania and Ukrainian is the official language in Ukraine, but there are many languages spoken in those countries and Russian is a big one you will encounter from time to time.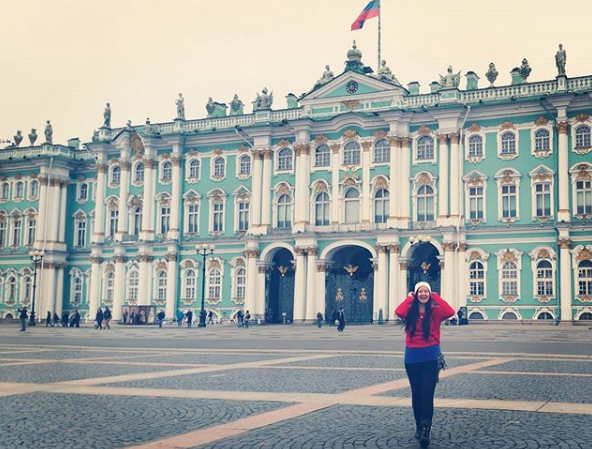 Must know phrases:
Preevyet = Hi
(Sounds like pre-vee-et) This is the informal hello that you might use with your friends.
Do svidaniya = Goodbye
(Sounds like doe-s-vee-dawn-yuh)
Spaseeba = Thank you
(Sounds like spa-see-bah)
Pozhaluysta = You're welcome/Please
(Sounds like puh-zhal-stuh)
Useful phrases
Meenya zavoot... = My name is...
(Sounds like min-yah-za-voot)
Ya nee paneemayoo = I don't understand
(Sounds like yah-knee-pah-knee-my-you) This is a pretty fun word to say. It's our favorite anyways :)
Eezveeneete = Excuse me/I'm sorry
(Sounds like ease-vin-ee-cha)
Kak dela? = How are you?
(Sounds like cock-dea-la)
Spaseeba Normalna = Good, thank you!
(Sounds like spa-see-bah nor-mal-na) In Russian you'll hear an answer that essentially means normal - which means good in Russia! The weather is normal. I'm normal - that's all good.
Ura = Yay!
(Sounds like oo-rah)
Приятного аппетита! = Enjoy your meal
(Sounds like pree-yaht-nah-vah ah-pee-tee-tah) Before you begin a meal you may hear this phrase which basically is a friendly gesture to say enjoy your meal. You may hear this in a cafe as someone serves you or walks by. Have fun saying it to others!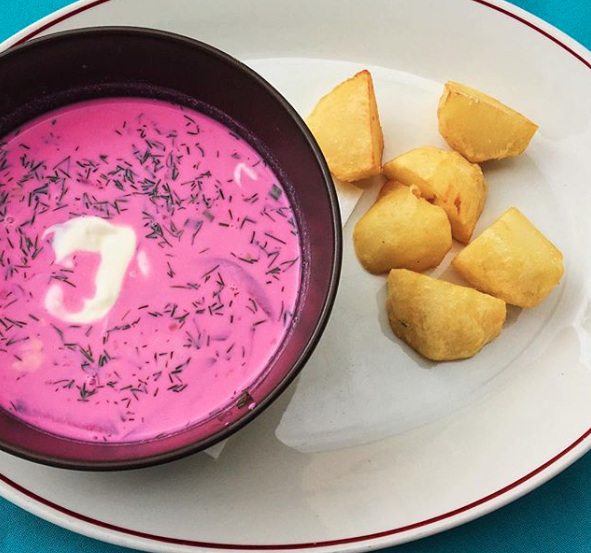 Here's more tips on learning a new language, but you know the best way to learn a language? Live in another country and immerse yourself in their culture! Click below to speak to someone about volunteering for a semester in Russia, Ukraine, or Lithuania, or any of the ILP countries: