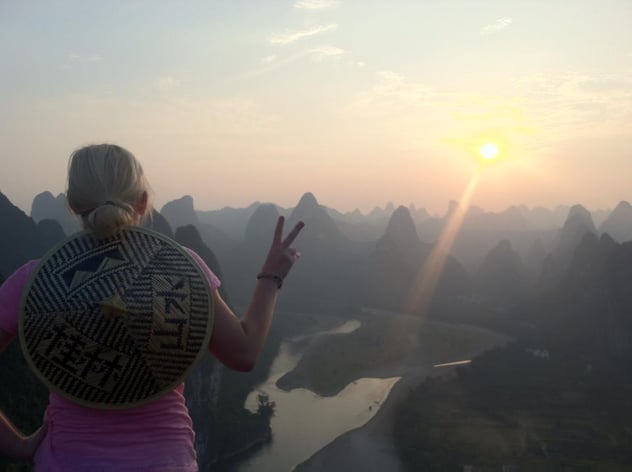 Seen the landscape above and wondered where you need to go to see that beautiful view? The answer is Xingping, China!
International Language Programs (ILP) sends volunteers to serve abroad in different countries around the world, including China. While you're on your ILP adventure, you are going to have quite a bit of vacation time (more about that here). That means you can have the time of your life exploring this beautiful country during your semester abroad.
While it's really hard to choose where you want to spend your vacations, Yangshuo is a favorite vacation stop for ILP volunteers and this incredible spot is right next to it. When visiting Yangshuo, take a day or two to visit Xingping, a small Chinese fishing village located just a couple miles away!
When I was an ILP volunteer in China, I loved XingPing so much that I made sure to take my group there when I went on ILP again for basically no cost as a head teacher. Here are some of my insider tips on visiting this cute fishing village:
How To Get There (+Getting Around XingPing)

Things To Do In XingPing
Where Should I Stay?
Extra Advice
How To Get There (+Getting Around XingPing)
To get to Xingping, you'll need to take a minibus from Yangshuo. At the Yangshuo bus terminal, you buy a cheap ticket for only 10 yuan (that's about $1.50). The bus ride is a quick 30 minutes and although the road can be a little bumpy it is so worth it to see all that Xingping has to offer.
Like I mentioned above, Xingping is small Chinese fishing village so you really don't need to worry about taking any transportation to get around the village (you can just walk around).
The easiest way to get to Yangshuo is to take a train to the nearby city of Guilin (it's much larger), then you can take a bus to Yangshuo (it will take a couple of hours). Here's how to book train tickets in China.
This blog post describes how to get from Guilin to Yangshuo. Then, just take a taxi to the Yangshuo Bus Terminal if you're not there already and board a bus to XingPing.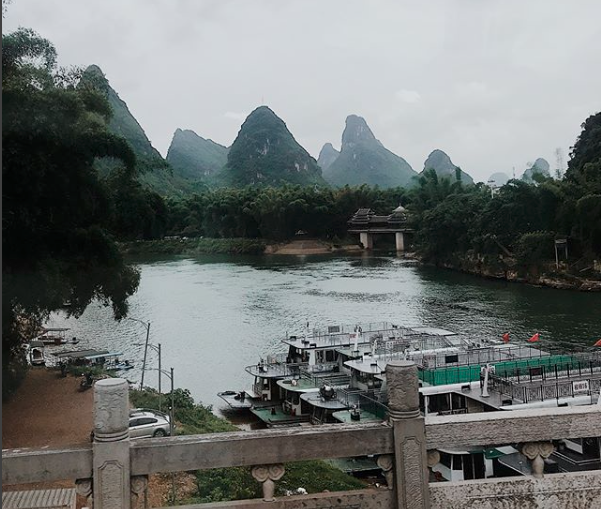 Activities
There are so many fun activities that you can do in Xingping. Since Xingping is only a few miles away from Yangshuo, you can enjoy many of the same activities, including riding a bamboo raft down the Li River.
Another awesome thing about Xingping is that it is the place where the picture on the 20 yuan bill was taken. Make you sure you have a 20 and snap a picture to show all your friends! Get more info on visiting the places on the Chinese currency here.
Another fun activity that you can do on the Li River is Cormorant Fishing. At night, the fisherman goes out on their boats with some cormorant birds. Once in the middle of the river, they let the birds out and they jump into the river and catch fish. It is a really neat experience to watch — You'll be able to spot these fisherman all along the Li River, so no need to book a tour or anything.
As I mentioned above, the beautiful hike and viewpoint that you have to see to really believe is in Xingping. Mt. Lao Zhai Shan is the name of the mountain and after 1,159 steps and about 30 minutes later, you'll be at the top enjoying the incredible views. Here are more tips on that hike.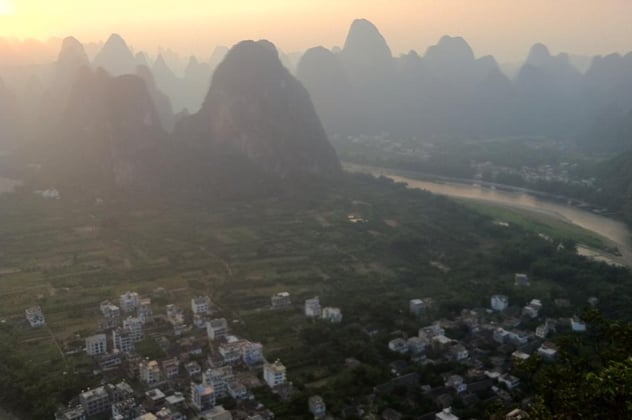 Where Should I Stay?
Xingping This Old Place International Youth Hostel is hands down the coolest hostel, in my opinion (Here's the link.) The owners are super nice and can help you figure out how to do all of the activities I mentioned. They also show movies in the main lobby throughout the week. Oh, and they have an awesome brick oven stove where they cook the most amazing pizza! Trust me, after eating Chinese food for weeks on end, this pizza was a little slice of "western" heaven.
You can also pick out your own hostel — we love booking on Hostelworld.com (use this checklist to make sure you're picking a good hostel!)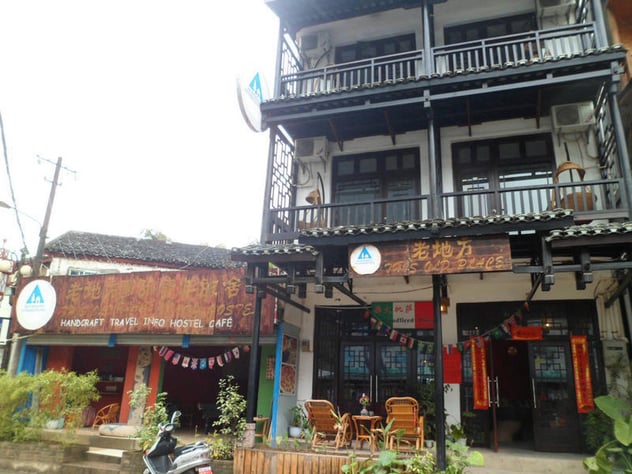 Extra Advice
Don't miss the opportunity to walk through the streets and fall in love with how much charm this small village has. I also highly recommend purchasing a Chinese scroll painting from the local artists for a cheap price!
Oh and if you need help on how to pack for a 10 day trip in a backpack, we have you covered — Click here for some tips.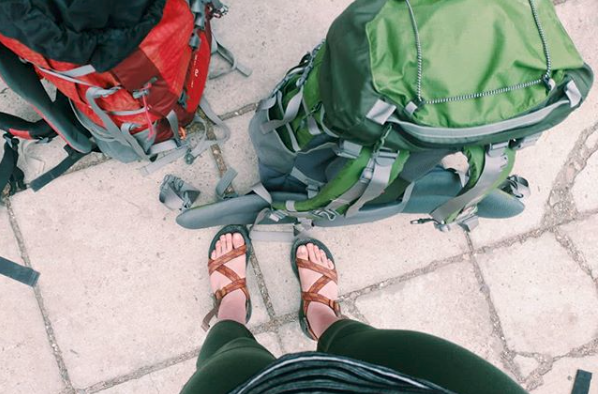 ILP sends volunteers to teach English to children in many different cities across China — You'll only be teaching for a few hours every day, with weekends off and vacation days to see even more of China (giving you the chance to camp overnight on the Great Wall, hit up this sunny beach or even hike through an entire bamboo forest) .... there's a zillion things to see and do in China, so living there for a semester is your best best to getting it all done.